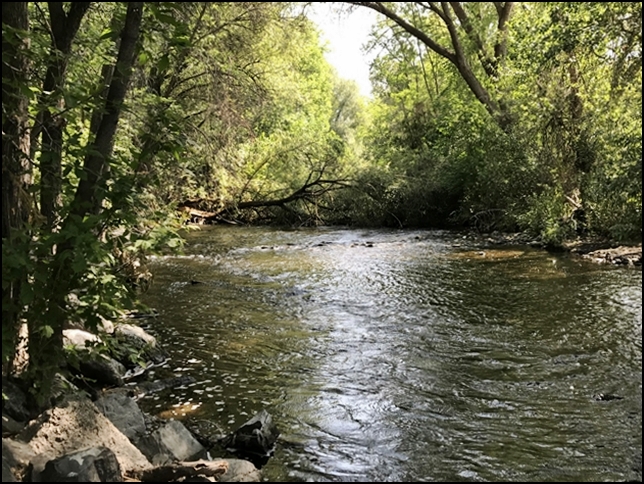 Although it's only been three months since Clifford and I returned to Monticello from last winter's Arizona home, it feels longer since so much has happened. We've sold the lab/home base and gotten rid of almost everything we own. Even though I was not enthusiastic about moving to Monticello, it is still hard to leave all that was good and stable about being here.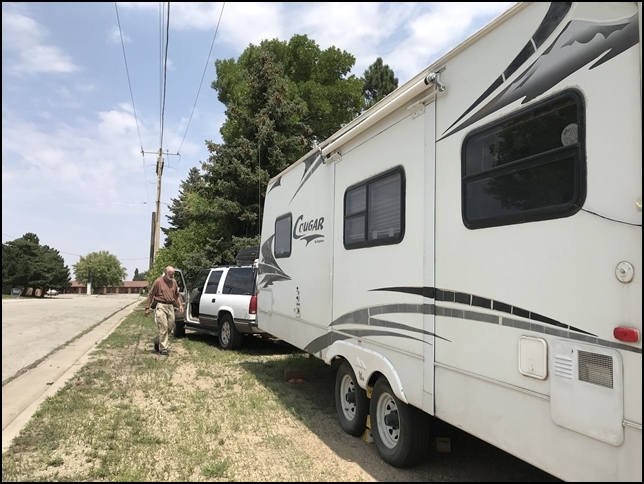 As we leave this time, it is different than ever before, as there is no home base to come home to. Cougar (our 24' RV) towed by the old Suburban is IT. It is our full-time home now. We finish last-minute items on the final to-do list and are on the road in the early afternoon of Thursday, August 12th. It is a hot (99 degrees in Moab as we go through), hazy (wild fires abound in western US), and dreary drive to Price, Utah.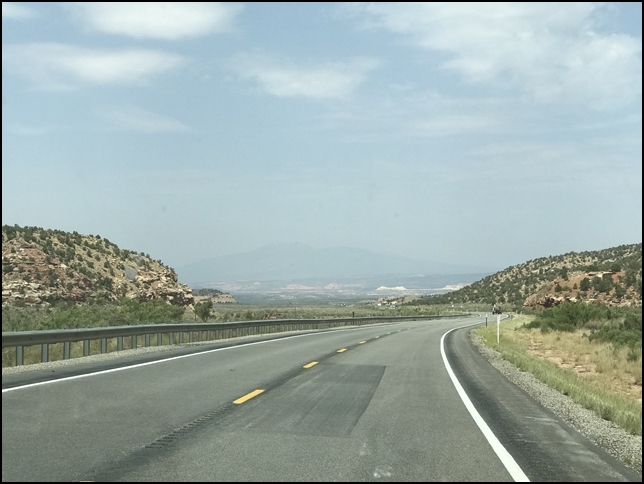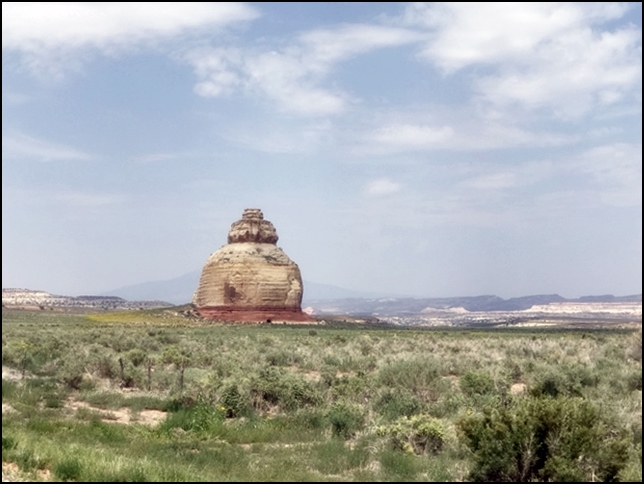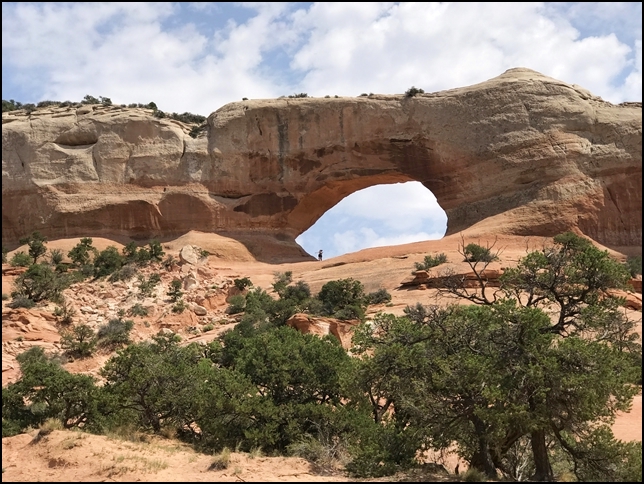 We arrive at the Price Walmart parking lot in the early evening, glad to be off the highway. Going into Walmart is a welcome breath of cool air, but sensory overload. We have not been to Walmart in over 2 ½ years; the well-stocked store is bright with color and sound. Even though I don't feel great after the hot drive, it is interesting to browse as though I have never been in a Walmart store before.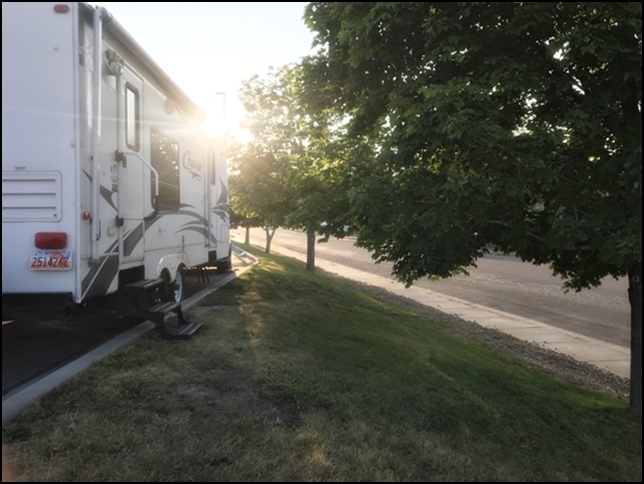 The next morning, we pick up a few more supplies and then head north to Provo where Clifford has reserved a spot at a "Hip Camp." A hip camp is about what it sounds like, a place between cool and funky, a place where someone can make a few bucks by letting travelers camp in their backyard. This place is, no doubt, the epitome of just that. Our bearded camp host, an old hippie, says we can park anywhere and points out a grassy spot under a big tree next to a mud puddle where ducks are happily splashing about.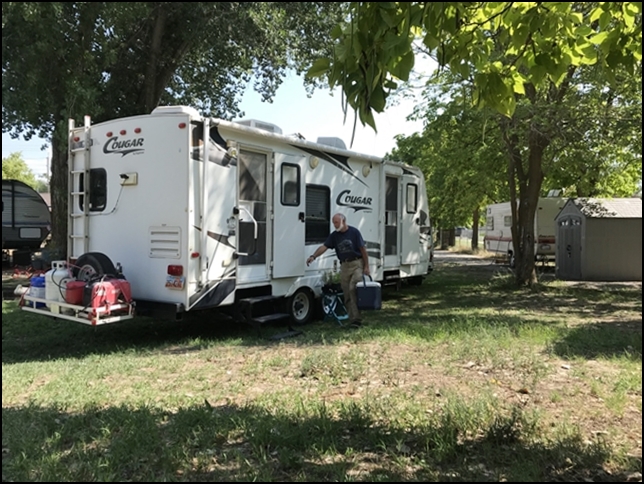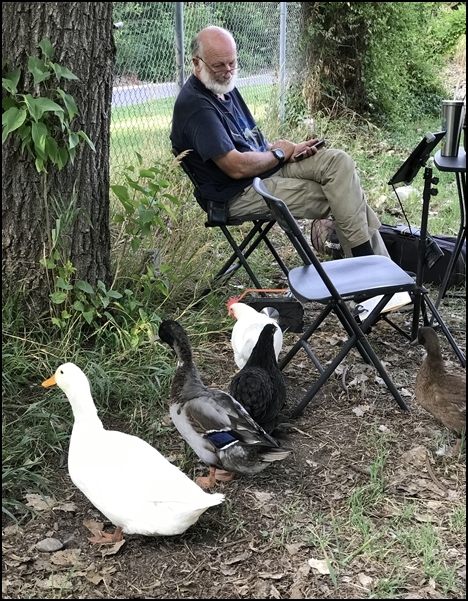 Even better, there is a back gate that opens onto the bike trail along the Provo River. A foot bridge gives us access to the Provo City Riverside Park. We spend the next day in the park in a shelter alongside the Provo River, picnicking and playing music. We are grateful for the cool shade of the trees and the ambiance of the river.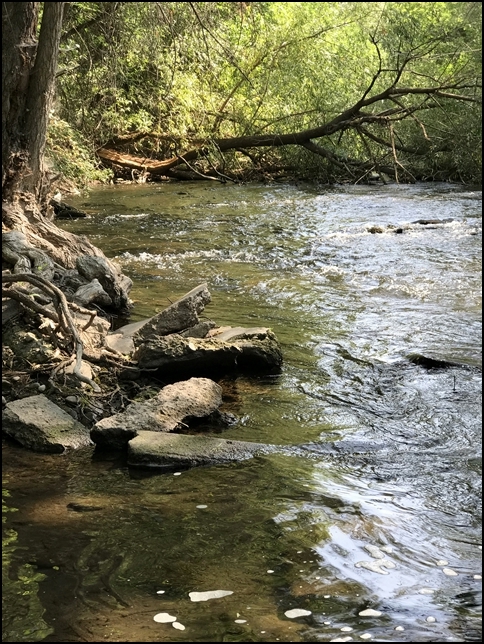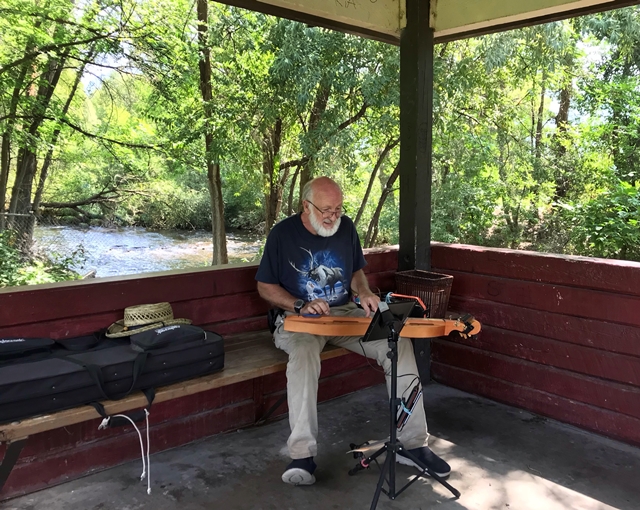 This Hip Camp has been a very pleasant stop for us.