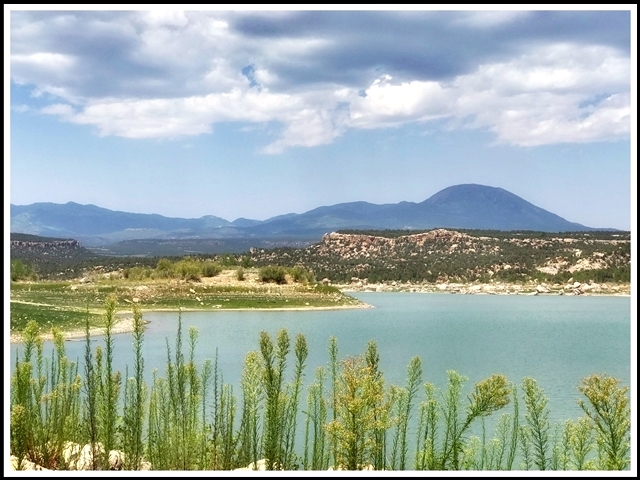 It is August now and western United States is hot and dry with many wildfires, but it has not been too bad here in Monticello, Utah. Even though Monticello and nearby Abajo Mountain have thus far escaped the ravages of wildfires, there are a couple of days when smoke lies heavily in the valley, obscuring Abajo from view.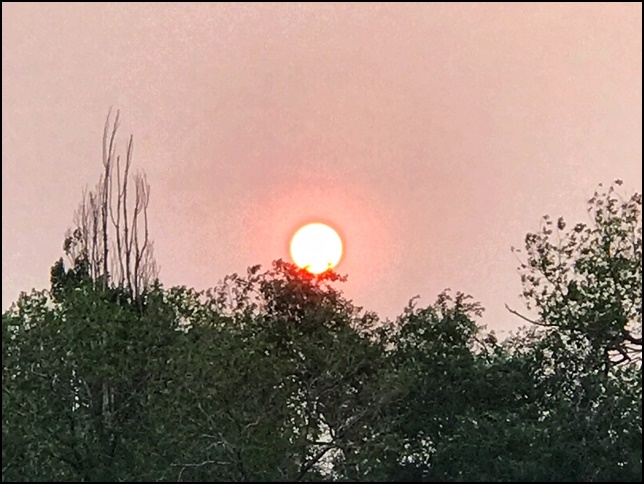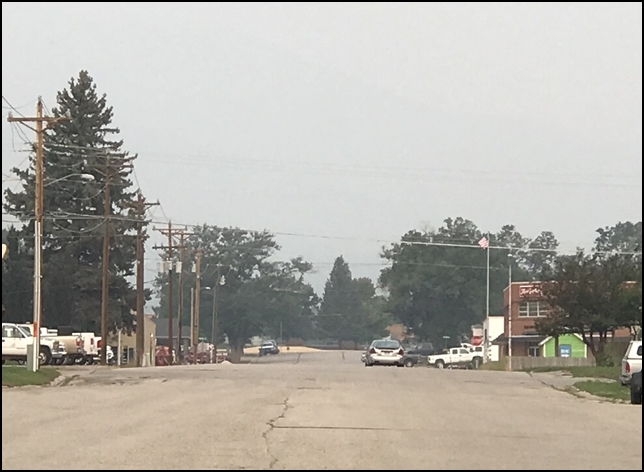 Clifford and I discuss whether we should stay in Monticello longer or begin the trip to Montana and hope it cools off by time we get there.
The sale of the house is underway, but there are many things yet  to take care of such as moving the last items out of the house and getting Cougar (our RV) ready to be our full-time home, including a major readjustment of living space functionality.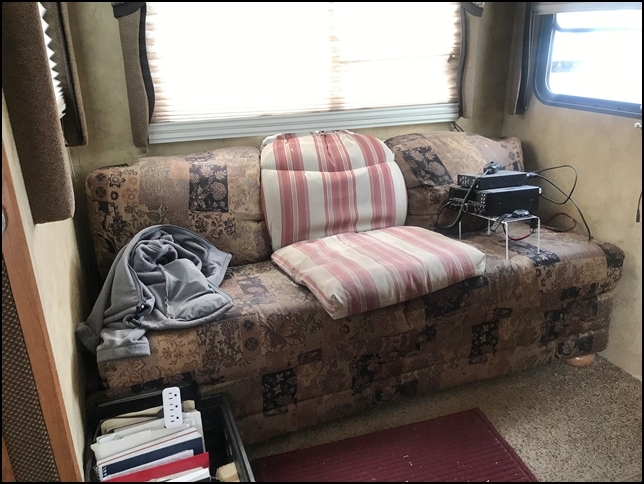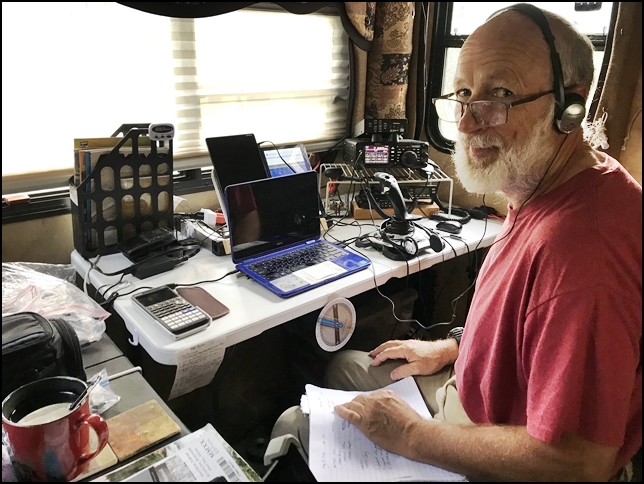 Downsizing from this place, once a small church, to a 24-foot RV has been a real challenge. We have given away hundreds to thousands of dollars worth of stuff – furniture, lab equipment, clothing, dishes, books, and so on. There is no turning back at this point, so it looks like we will aim for the small break in the temperature that we see shaping up in Montana in about a week.
My source of greatest peace during these last days is the time I spend in the backyard either on the deck watching the birds, sipping coffee and journaling, or sitting under the pine and spruce trees at the back, grateful for shade and their ambiance.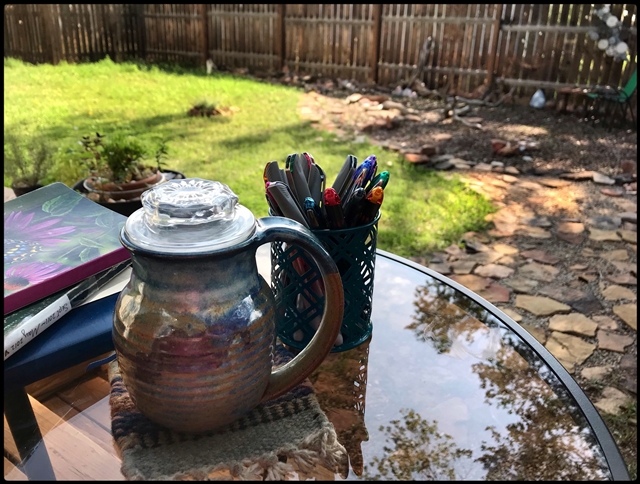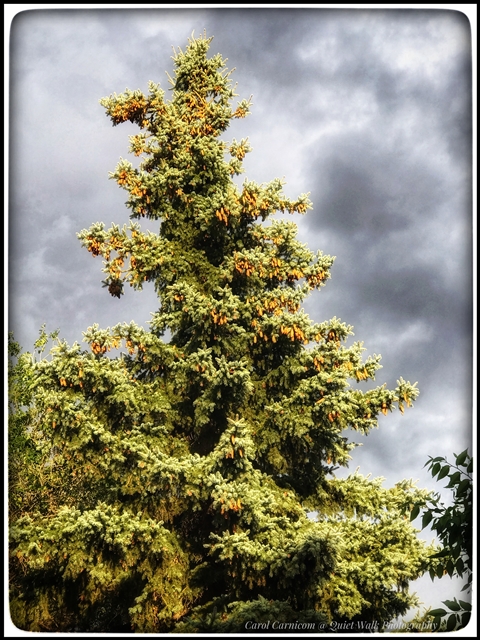 As I journal, I think about the difference between being motivated and being inspired. Being motivated comes from need – the need to eat, the need to have clean clothes, and so on, while being inspired comes from some deeper richer place. I seem to be doing most things based on motivation (need) rather than inner source (inspiration). In sitting quietly with the question of how to move from motivation to inspiration, I find the answer is that feeling satisfaction is the only gauge I need at this time. If the activity is satisfying, do it if I want to (cook, wash dishes, play the fiddle); if not satisfying, let it go for the time being. That makes sense given the current circumstances.
Some days I walk early while it is still cool, one day going as far as the cemetery, a peaceful place where I've never been before. Maybe I'll come here again before we leave.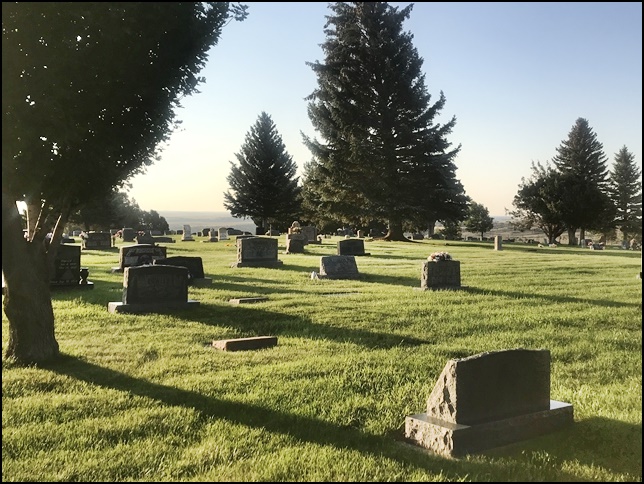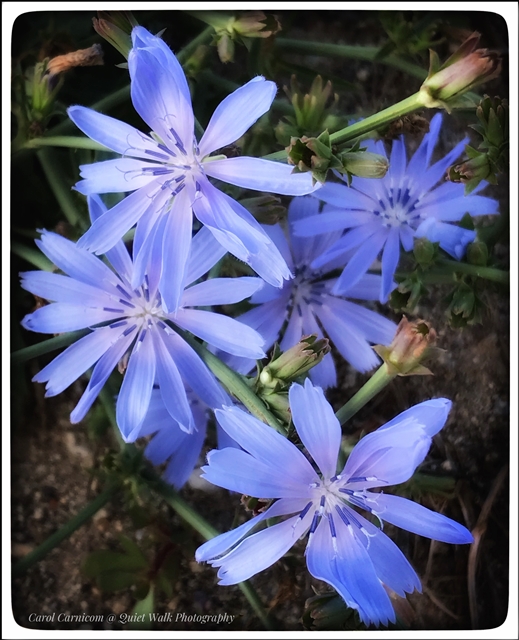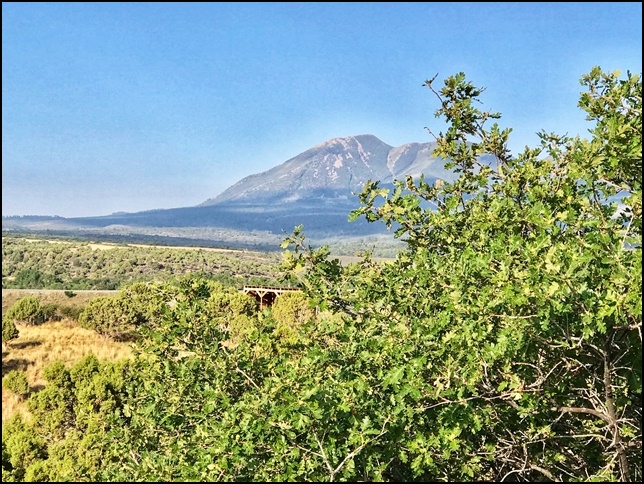 We make the final trip to Clifford's storage unit in the nearby town of Blanding and stop at Recapture Reservoir on our way back to Monticello – one last chance for me to take photos there.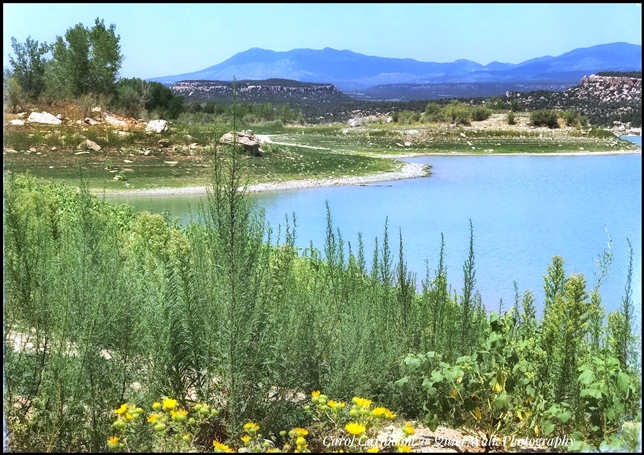 On August 10, we do the final walkabout of the house and yard with our checklist, repack the Suburban, and get Cougar ready for travel. I say good-bye to the backyard, the trees, and all that is being left behind.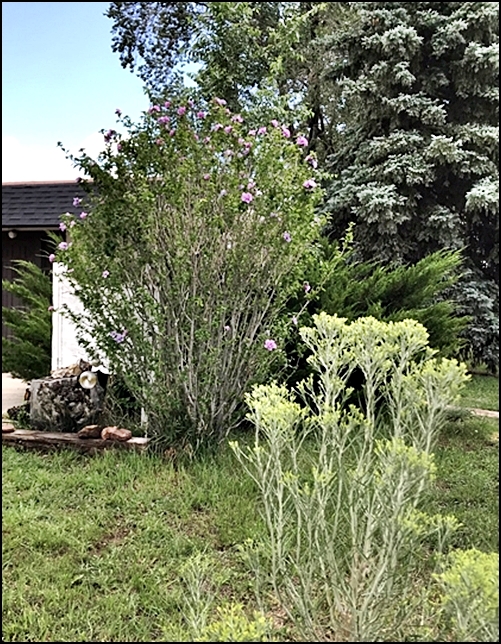 Tomorrow begins a new stage of the life journey.