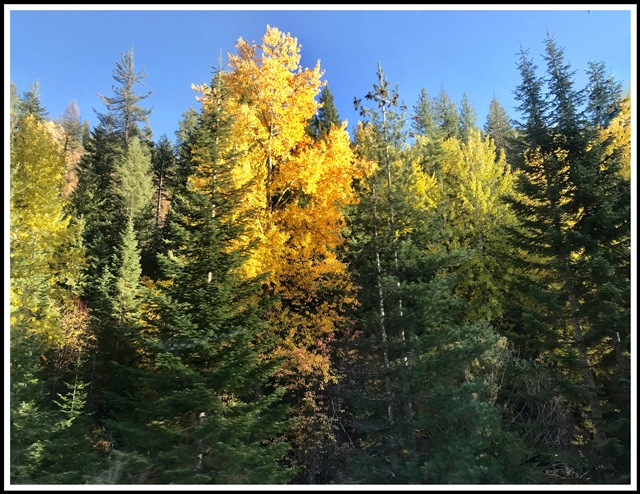 Despite the chilly nights, I spend a couple more days visiting my daughter Ang.  The western larch turning gold and a dusting of snow is a reminder that winter is just around the corner.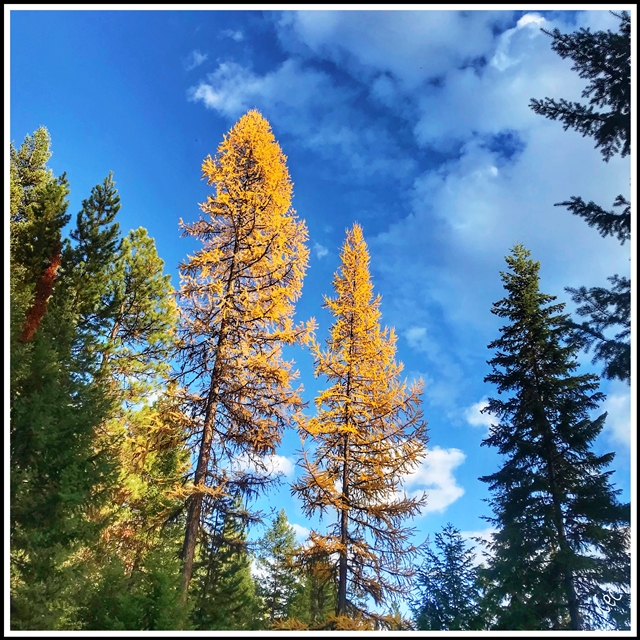 In mid-October, my sister Nancy and I make a trip to Wallace to visit Katie. The drive to Wallace is quite beautiful with the cottonwoods along the Clark Fork River and the western larch on the mountainsides all dressed in their autumn colors.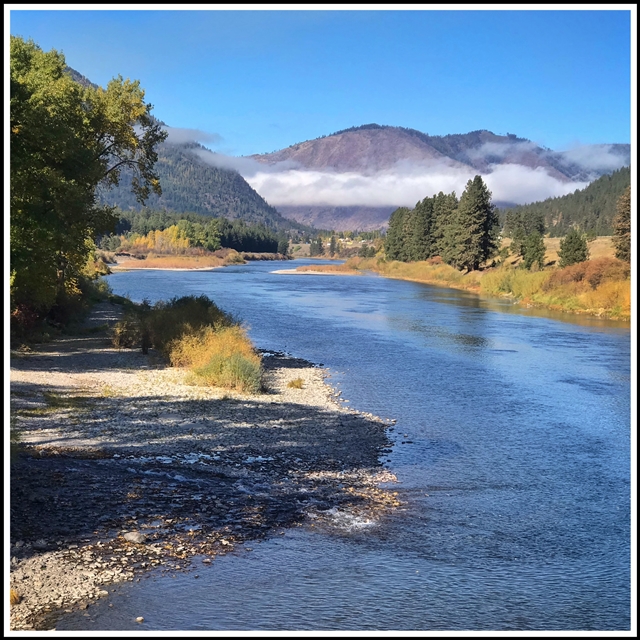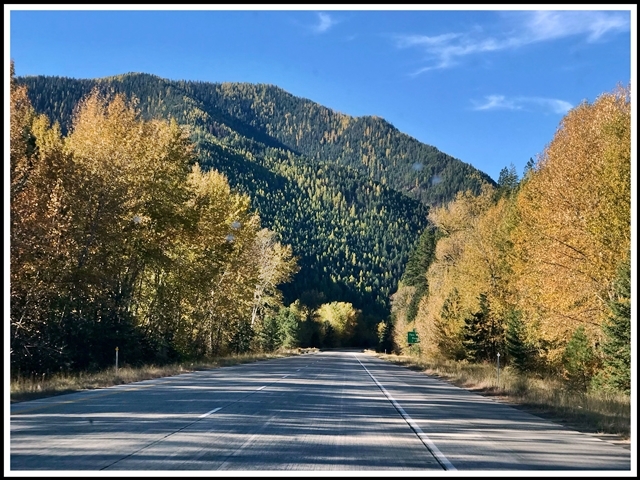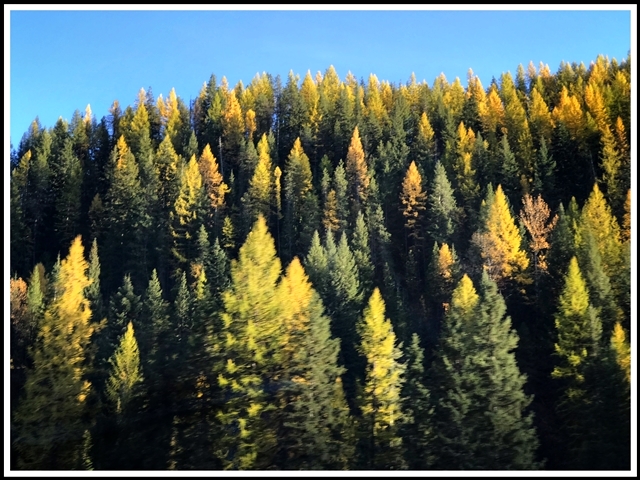 Upon our arrival in Wallace, my daughter Katie shows us the apartment that she has renovated for her family above the historic Metals Bar, which she now owns.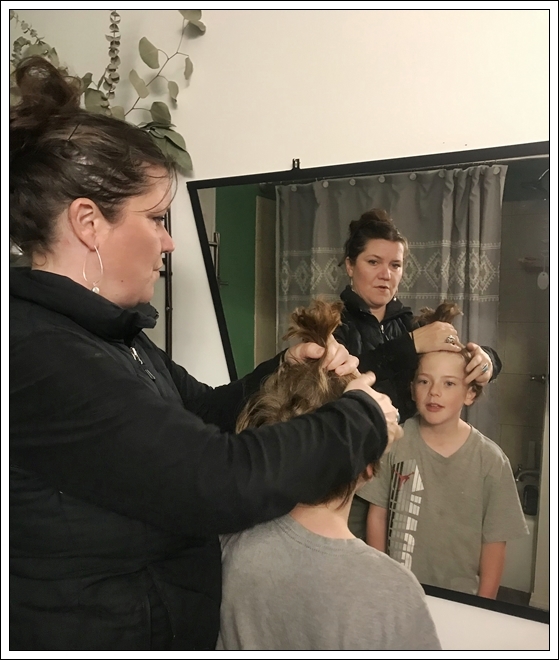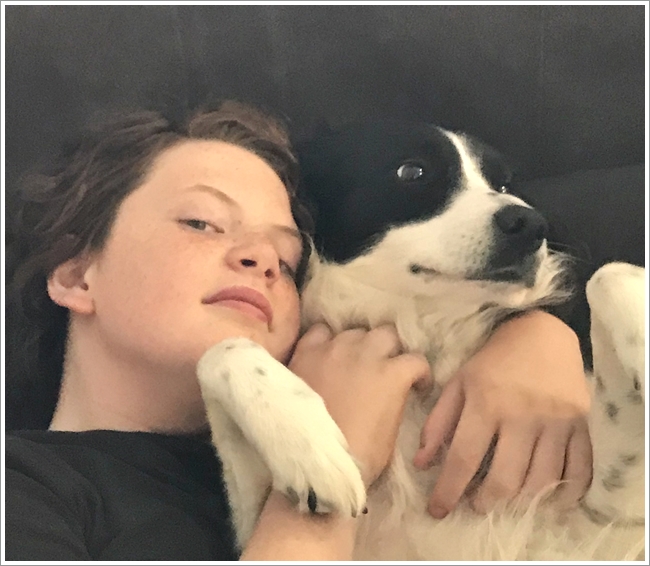 We have a tasty lunch at the Blackboard Cafe and stroll around Wallace admiring the autumn colors and the historic buildings, many of which were built out of brick after the infamous forest fires of 1910 destroyed part of the town.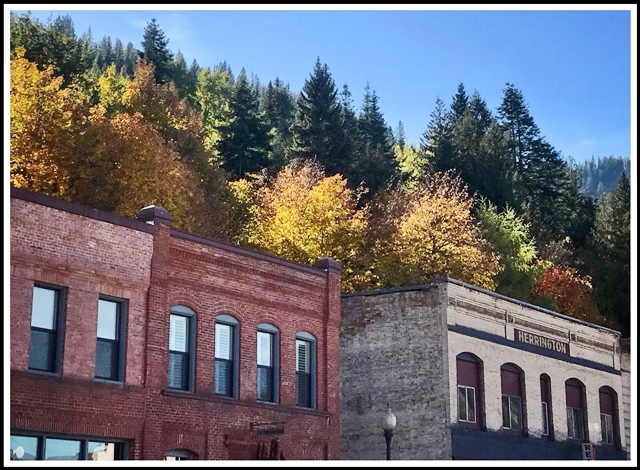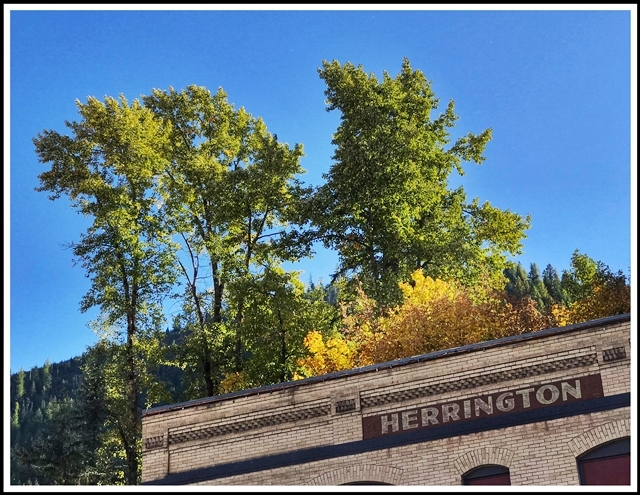 Then Nancy and I go for a hike on the Pulaski Trail. That trail was one of my favorite places when Clifford and I lived in Wallace. Nancy and I hike a half mile to the waterfall that I used to call Fairyland Falls.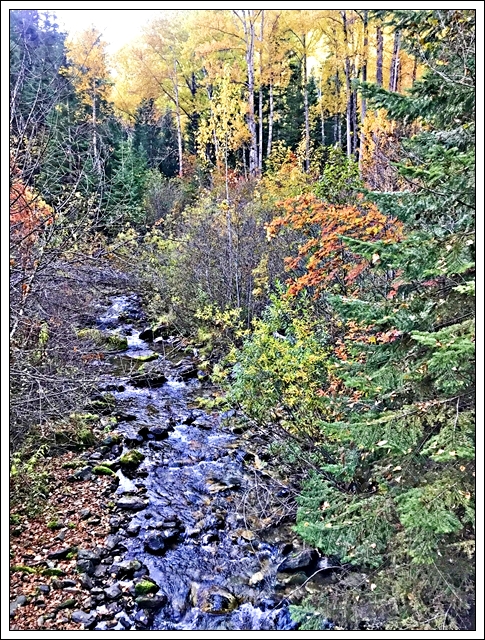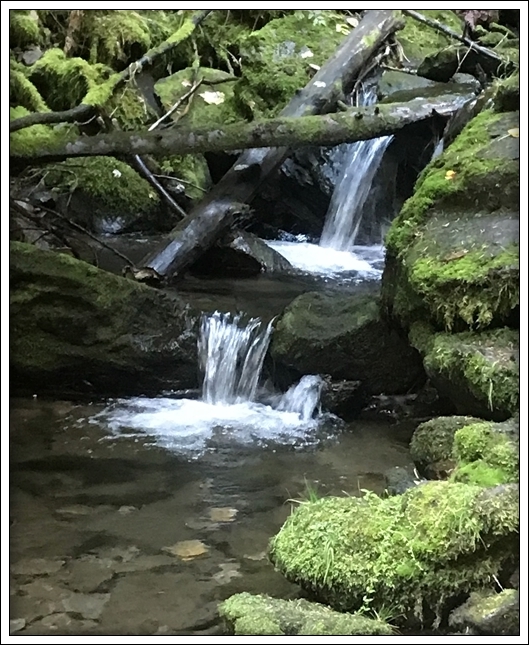 After the hike, we say good-bye to Katie and head back to Florence.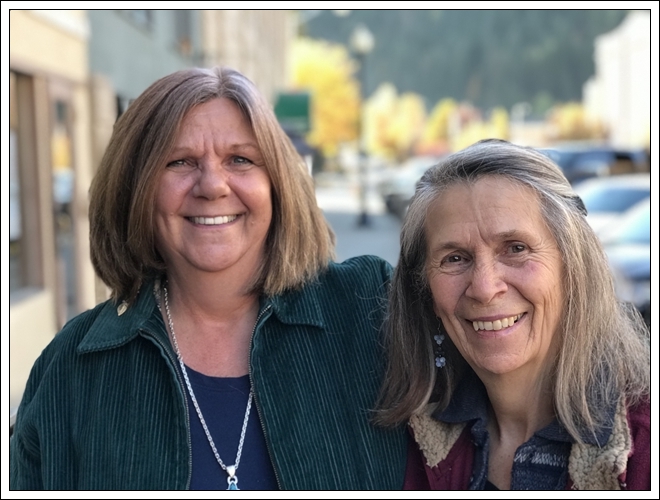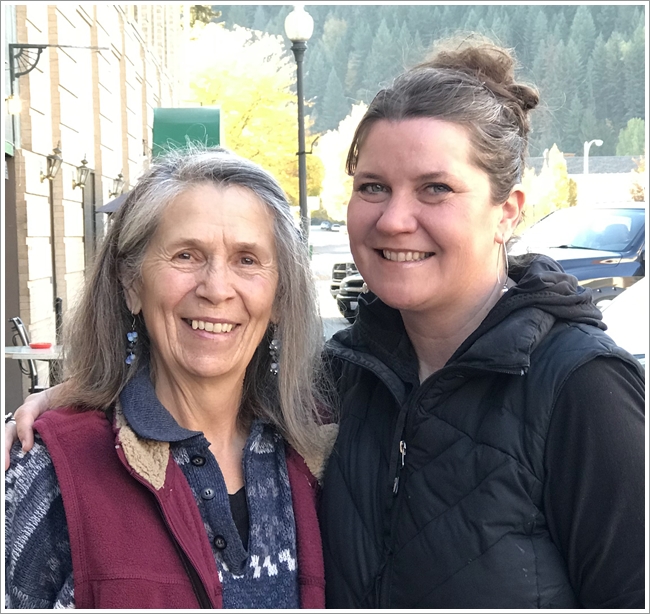 A stop at Elmer's Fountain, a natural artesian well just a few miles from Wallace  finishes off a full day-trip and we arrive back in Florence just before dark.