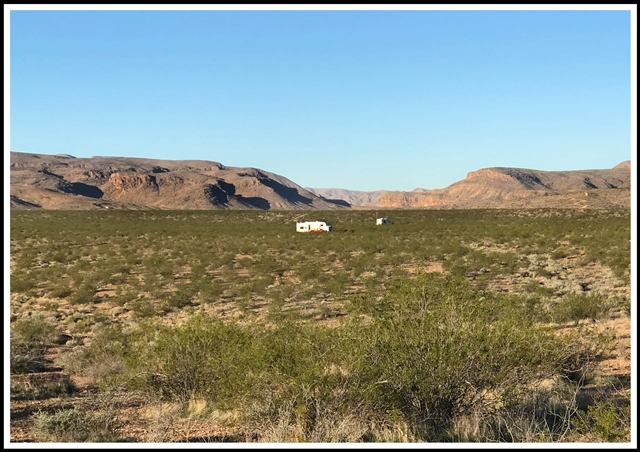 At the end of October, after several days of travel with good camping spots every night, Clifford and I arrive at Black Rock Road in the very northwest corner of Arizona, about six miles south of St. George, Utah.  It was only by chance that our friend David called to see if we were still in Montana (guess he saw my photo of the snow at Beaver, Utah, posted just a couple of days ago on FB). As it turns out, the campground we were headed to is closed, so he invites us to camp next to him on Black Rock Road.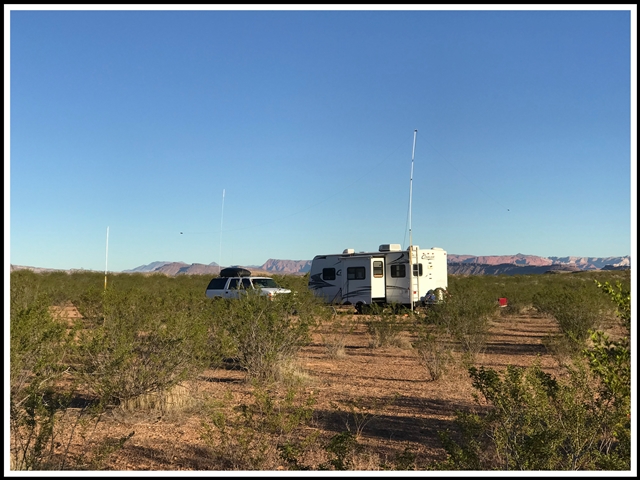 There are acres and acres of creosote, alive and green, but not a single tree. In all directions we have desert views of mountains and mesas, no buildings, no power lines, which is a real plus, but no trees.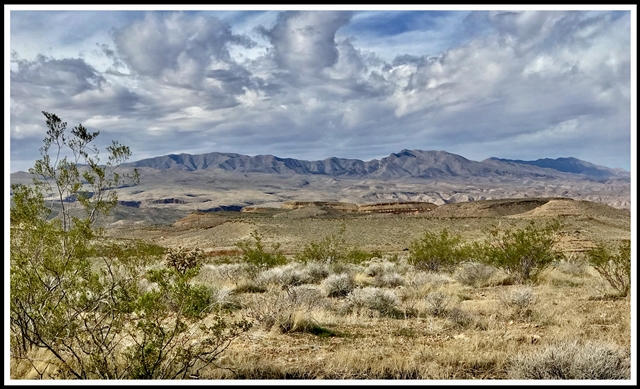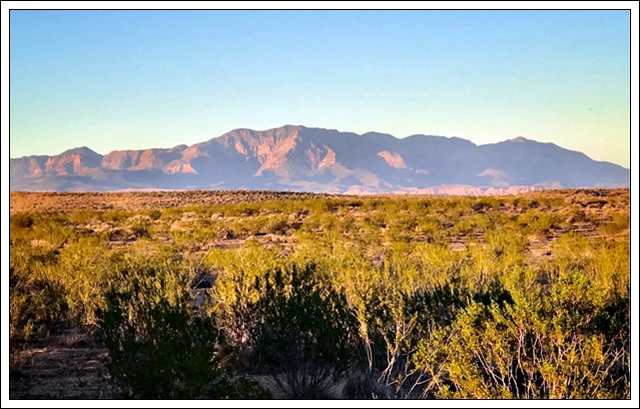 After we get set up, I walk to David's RV, about 300 feet further along the road and meet Ravyn, David's sleek black cat. He has to leave tomorrow and has asked if I will feed her while he is gone. Ravyn and I immediately become friends.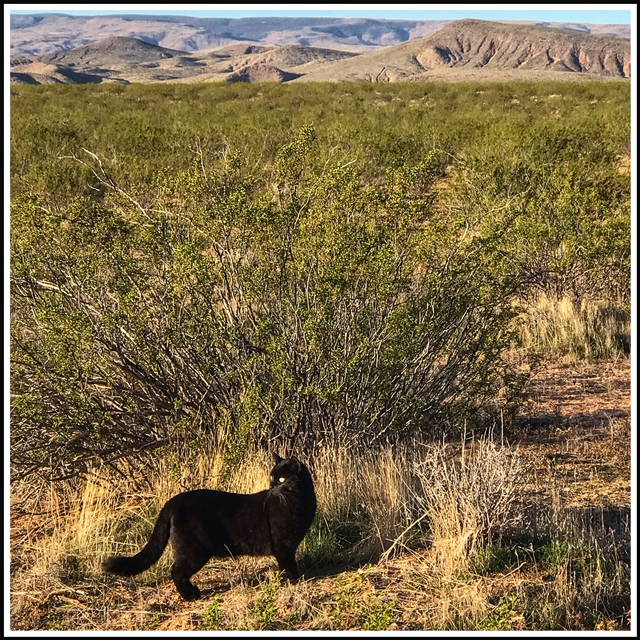 A routine is soon established: I walk to David's RV in the mornings to feed Ravyn while Clifford is on the ham radio. Then I sit out with tea and write in my journal.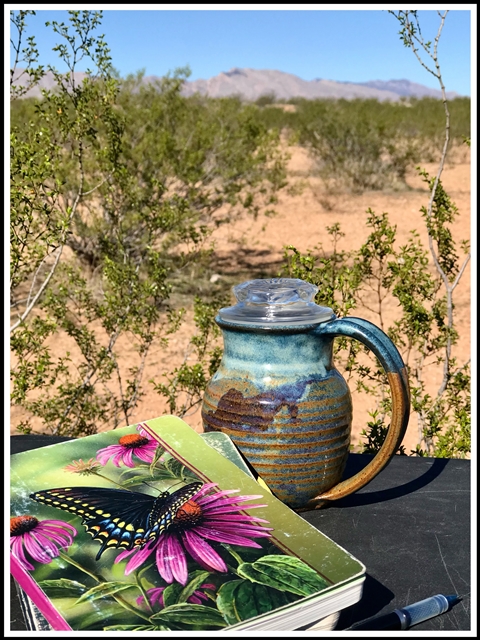 After breakfast, we proceed with our projects, appreciating this quiet and private place close to nature. I try imagining that the creosote is a vast forest and I am a giant towering over my trees. It's an image I enjoy; the only thing lacking is shade.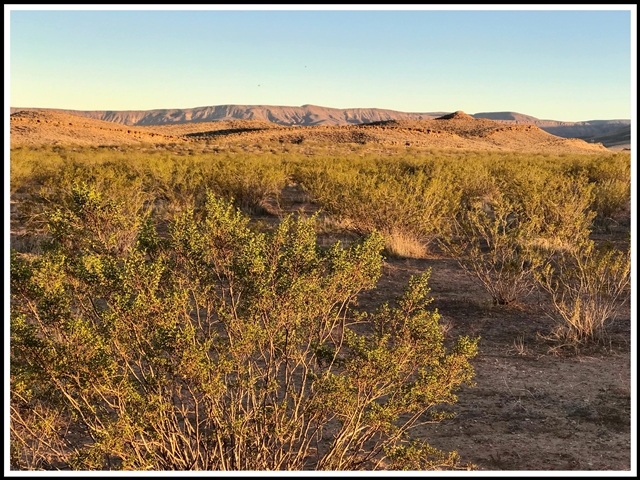 Although we can't see it from here, I-10 is not far away, so cell service is decent. This means we can work on projects that require the internet. Clifford always has a list of projects. Having the space to put out antennas for his ham radios is at the top of his list.
We also enjoy being able to play music via zoom with our folk song group from the UK.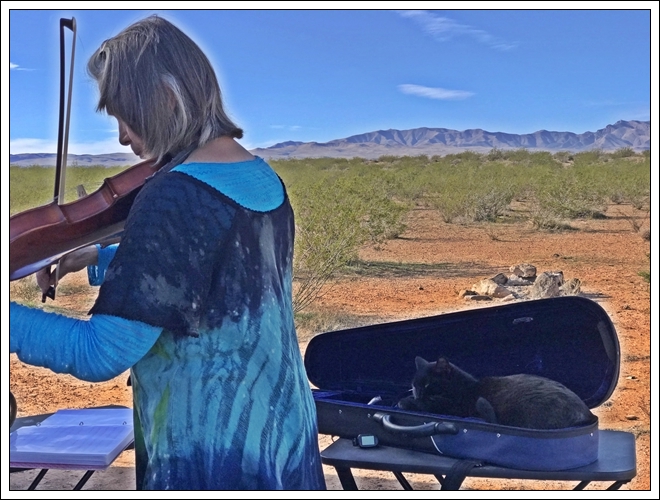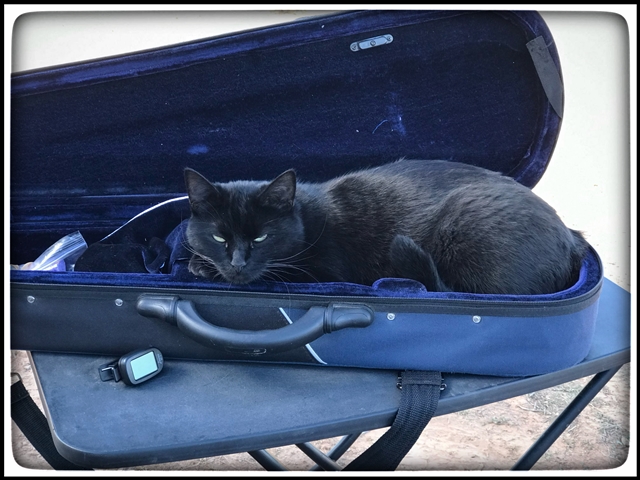 Ravyn comes to our place during the day and finds the fiddle case to be a perfect napping spot.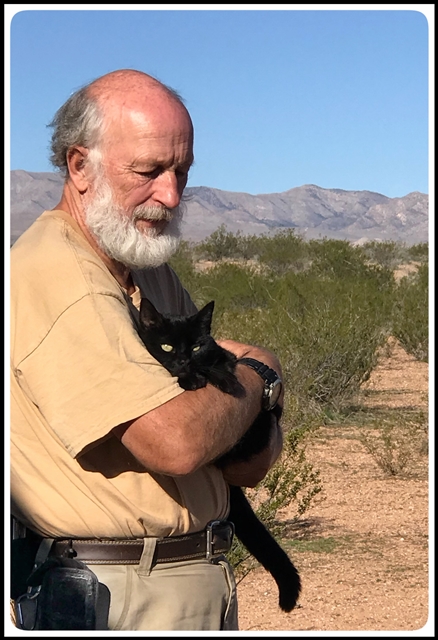 There is an open-ness to being here, but I also have a less definite sense of purpose. Maybe that's okay after all the moving since leaving Montana, and purpose will define itself more clearly over time. I am grateful for the words of Thich Nhat Hanh, "Breathing in, I am happy to be alive; breathing out, I smile at my world." I am grateful for the desert with its quiet privacy, the views, hot yerba matte, colorful pens, and pretty journals.  This is a good place us, at least for the time being.