Clifford and I have enjoyed the past couple of months camped in western Montana and we will soon be making preparations for the journey to Arizona for the winter. But first, I have a couple more get togethers with family on my horizon.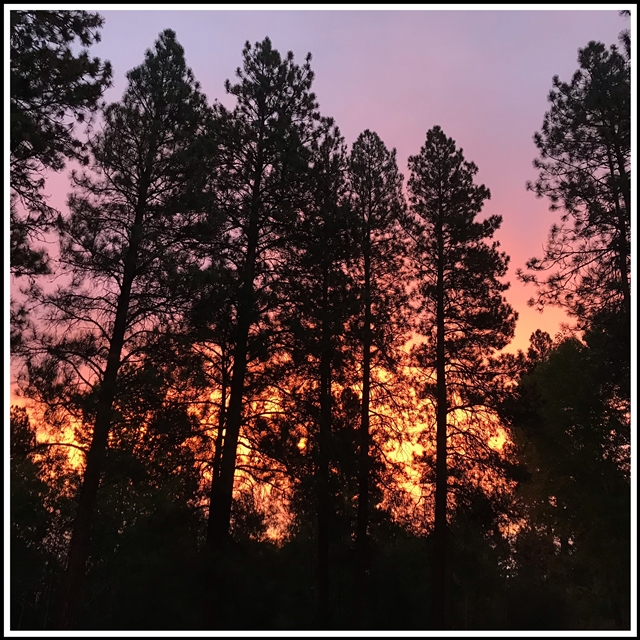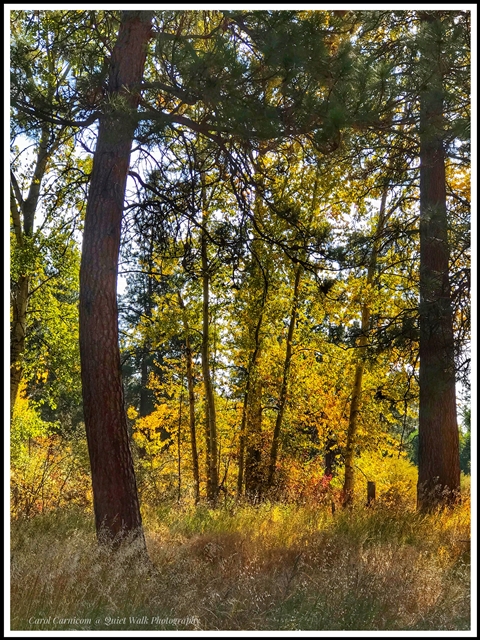 The first visit is with my lovely daughter-in-law Tammy and two of her and my son Tye's kids, Luke and Mariah. They have traveled from their home in Belgrade, Montana (near Bozeman) to see us.  After breakfast together at a cafe near their motel, we go to Bass Creek, a short drive from where Clifford and I are parked at my sister Nancy's place. A pleasant hike up the Bass Creek Trail is followed by a picnic.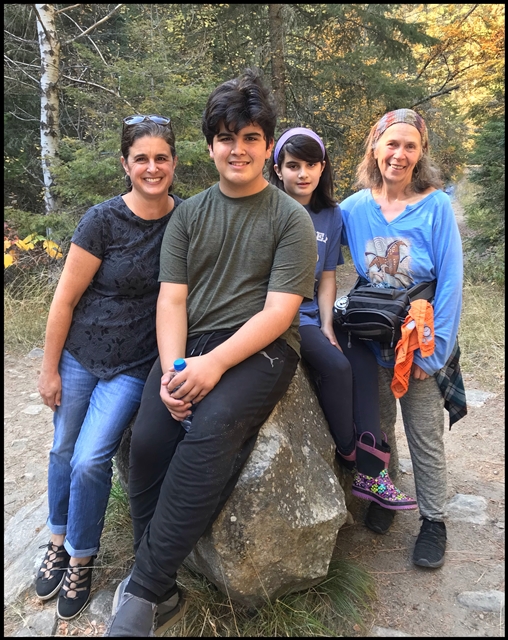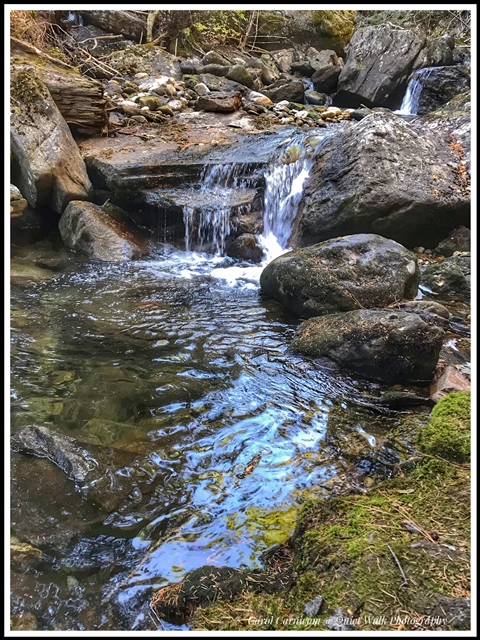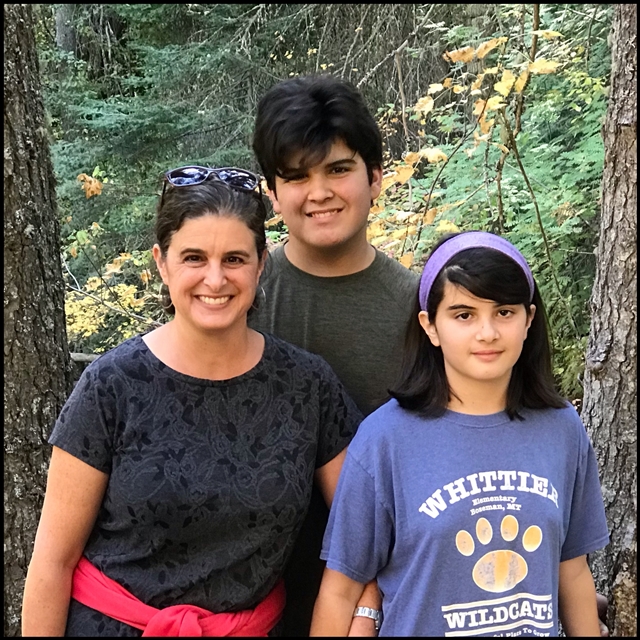 It is quite interesting talking to these grandkids whom I have not seen for several years. They are smart and interesting and we have a good visit while enjoying the yummy food that Tammy brought. The next day, they make the return trip to Belgrade. It was great seeing them and I appreciate the time and effort they made to come.
A couple days later, after getting new tires on my Forester, I take the Graves Creek route over the mountain to visit Ang. It is the first time I've driven in a year, so it feels like quite an accomplishment!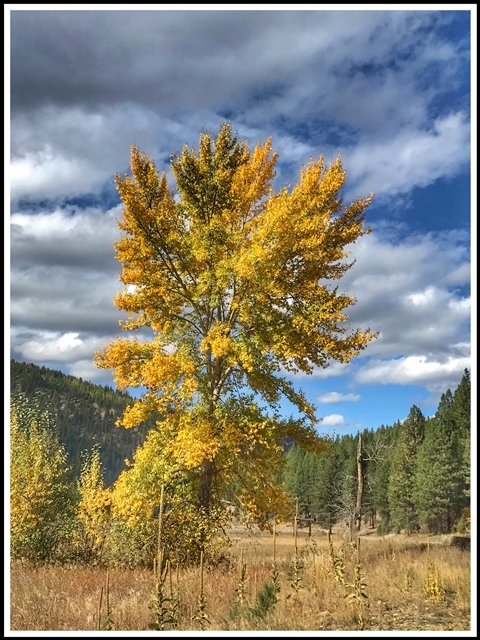 That evening, daughters Becka, who is visiting from Hawaii, and Katie, who lives in Wallace, Idaho, arrive. Steaks are cooked on the grill over a campfire. It is great fun to see three of my four daughters all gathered around the campfire.
In the morning, the girls all come for coffee in Terry (the old RV where I stay when visiting Ang) before we head over the Swan Range and Roger's Pass to Great Falls,  as Becka needs to retrieve her "truck," which was left there when she moved to Hawaii.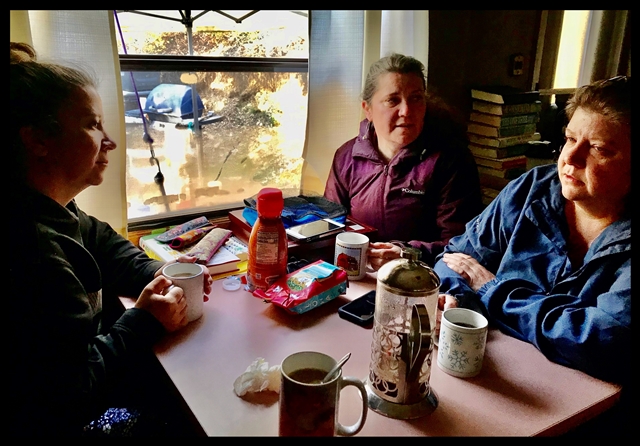 On the way, an interesting sight-seeing stop near Lincoln is a place called Sculpture in the Wild. Large somewhat odd sculptures made out of natural wood products, logs, willows, bound newspapers and so on are found scattered through the forest along a walking trail. This 26-acre sculpture garden is a vision of Rick Dunkerly, a knifemaker/ logger from Lincoln, Montana and Irish silversmith  Kevin O'Dwyer. This sculpture garden features sculptors from many countries and reflects the nature of the Montana landscape and economy near Lincoln.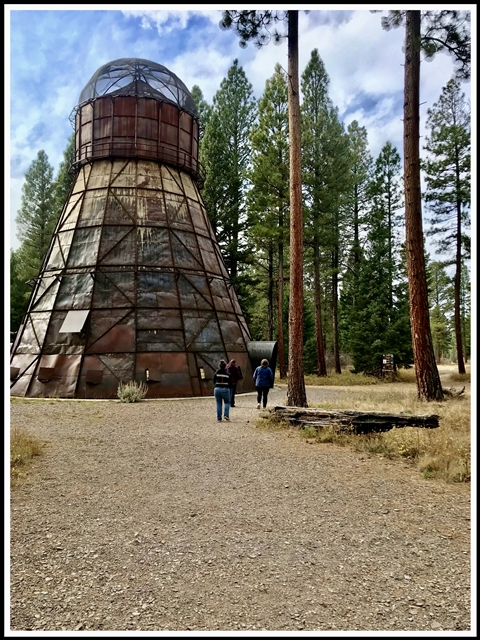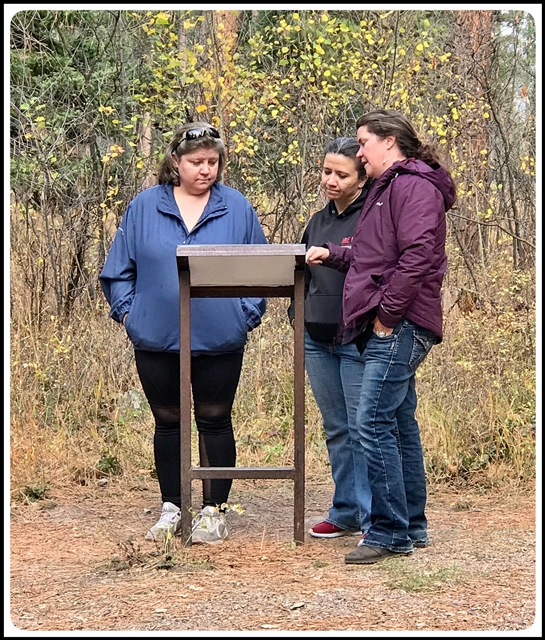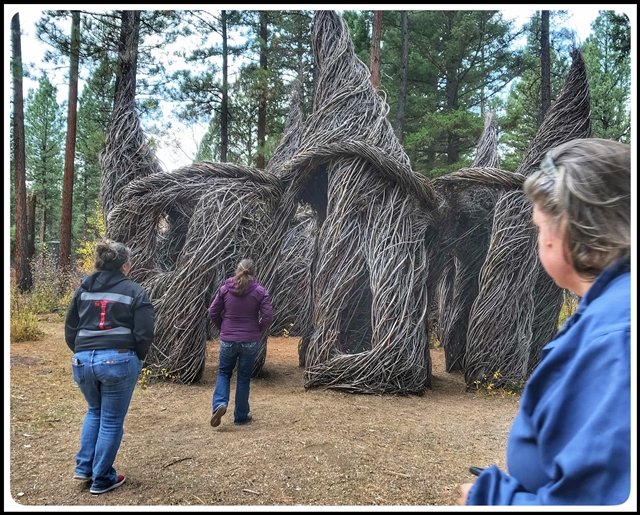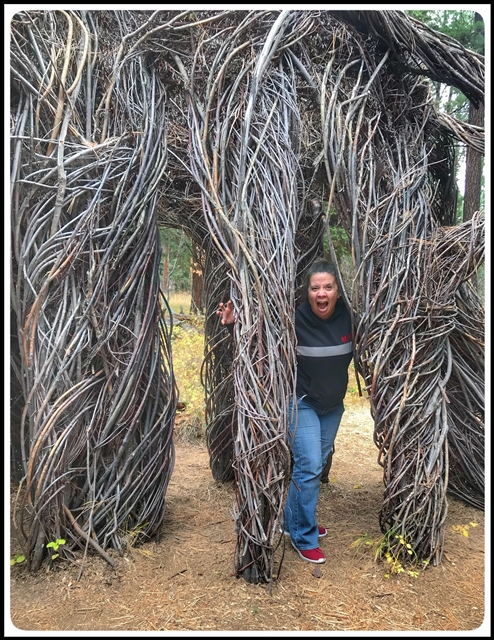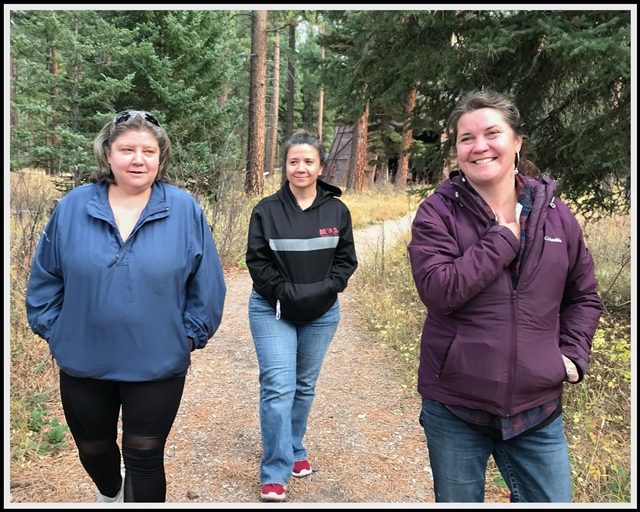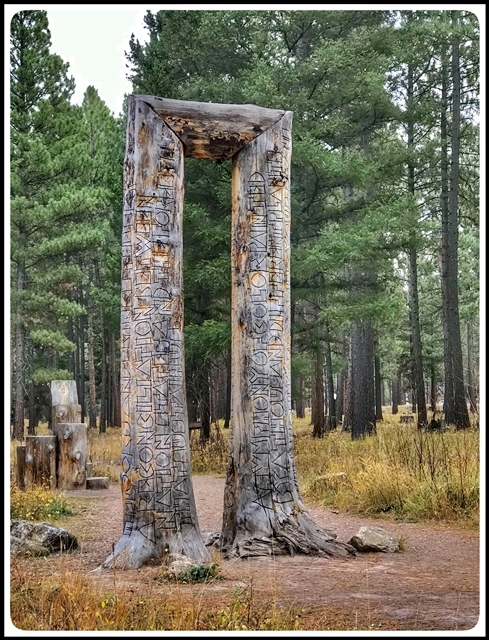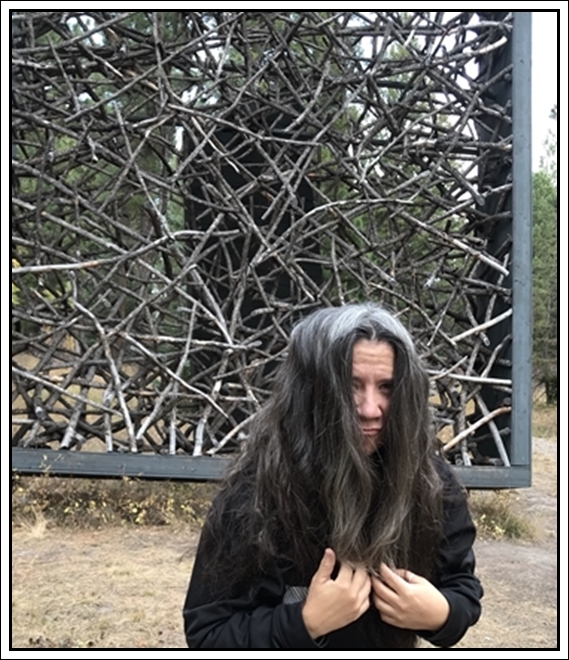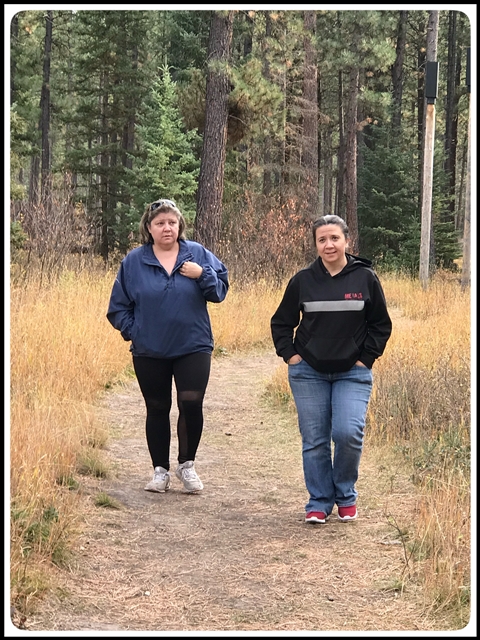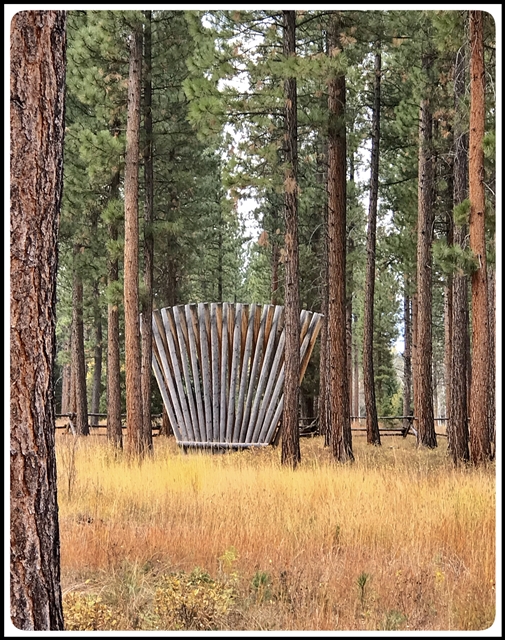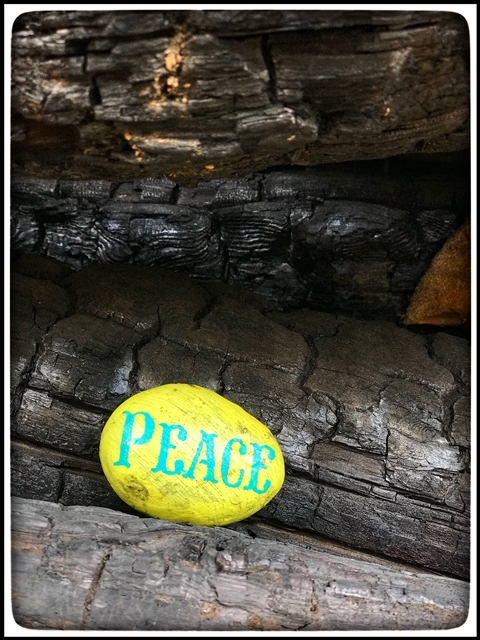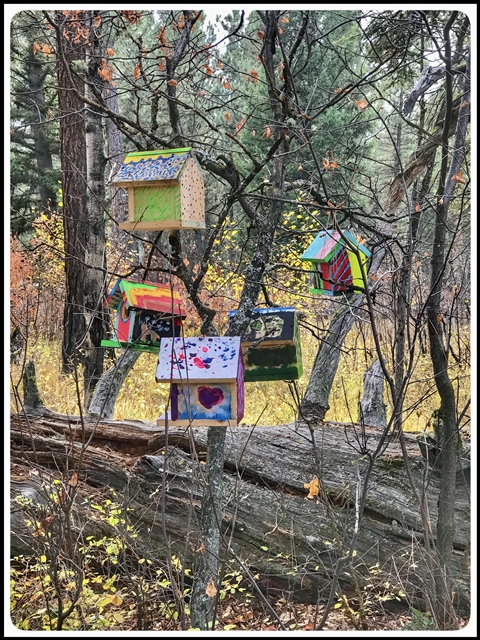 After admiring the sculptures and reading the kiosks along the trail, we head on to Sun River to see my son Matt and his two kids, Orion and Aurora. These grandkids are so grownup now!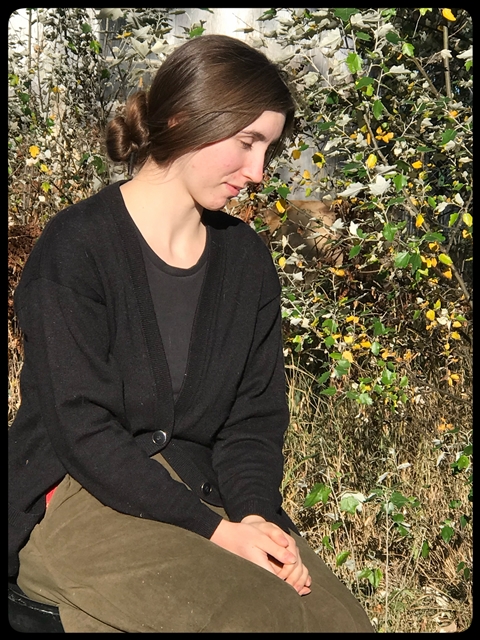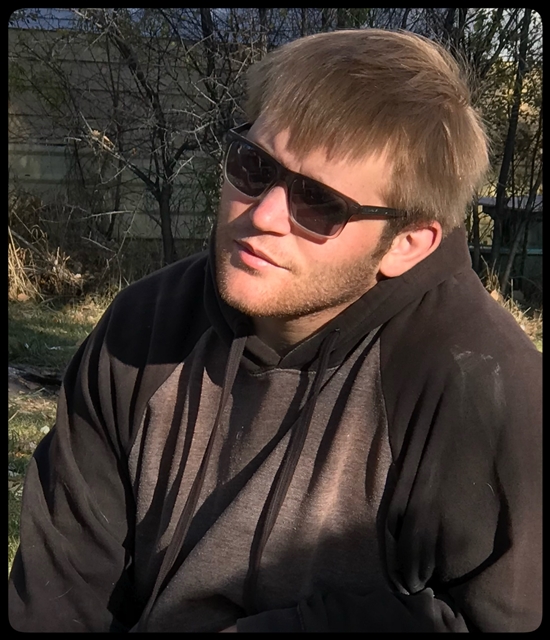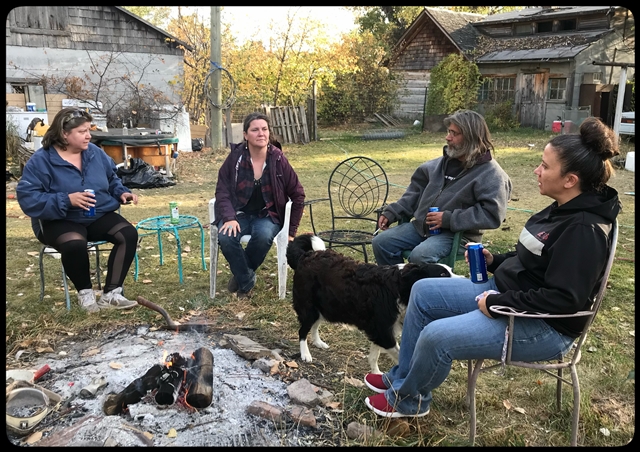 Becka has rented an air B&B for us in Great Falls, a cute little house in the old residential section of Great Falls. After we settle in a bit, we all go to dinner in Black Eagle, a part of Great Falls that considers itself separate from Great Falls proper. At dinner, as I look at this gathering, I realize that they are all blood-related to me except for Matt's ex who is still very much part of the family.