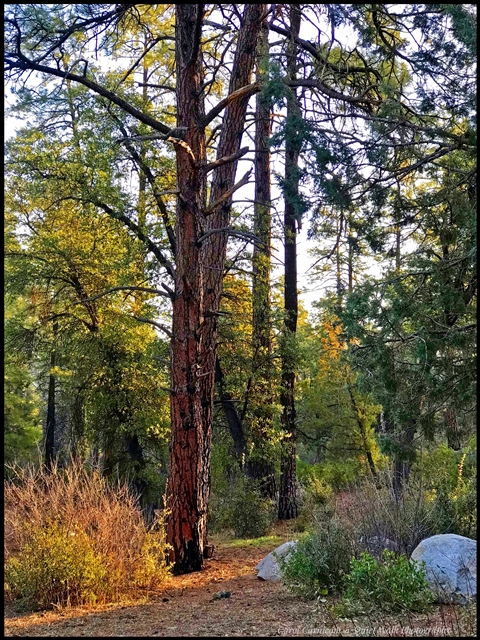 As April approaches, the handwriting is on the wall, so to speak, that it will soon be too warm here at La Posa South, south of Quartzsite, Arizona, where Clifford and I have been boondocking since November. We make plans to head north.
Sometimes I am sad to leave a campsite where we have been set up for awhile, but not this time. Although I will miss the comradre that Rollie, Tata, and I share, between the dust and noise from the ATV's going by and the almost constant wind,  I feel no particular attachment to this spot.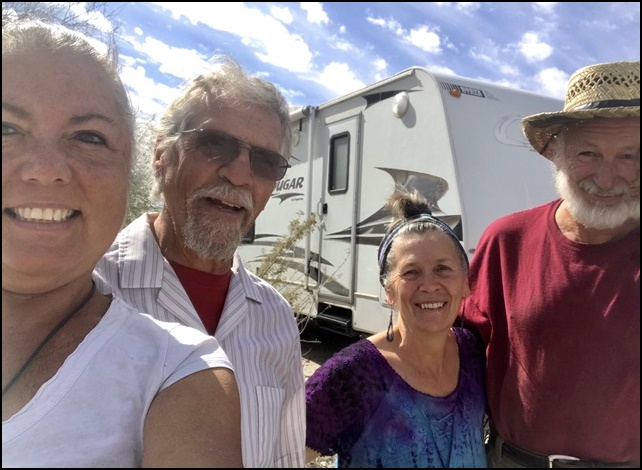 The morning of April 1, we say our good-byes and get an early (for us) start. The landscape is barren  as we head toward our destination for the night, but more saguaros as we reach I-17 north of Phoenix.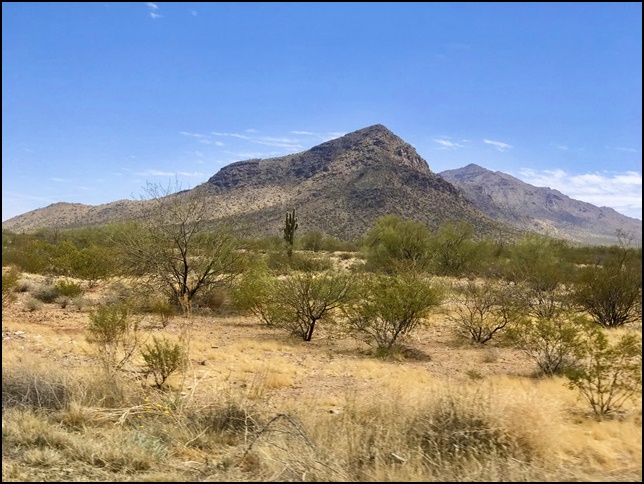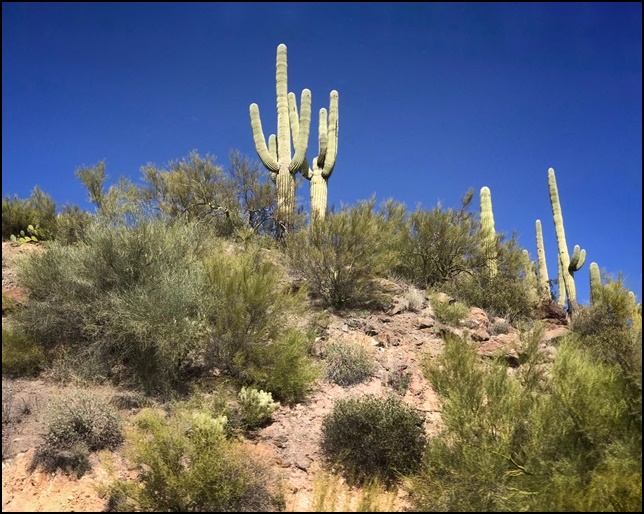 We arrive at Badger Springs Trail parking lot in the Agua Fria National Monument by late afternoon and get set up a little off to the side of the main lot. There is still highway noise, but other than the trash left by slobs, it is an okay spot for an overnight setup.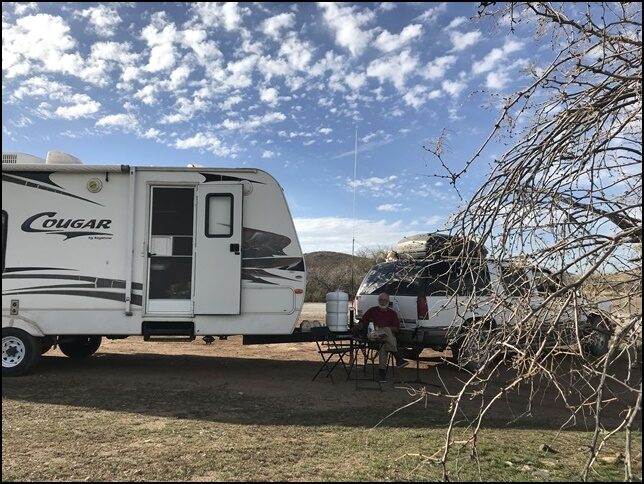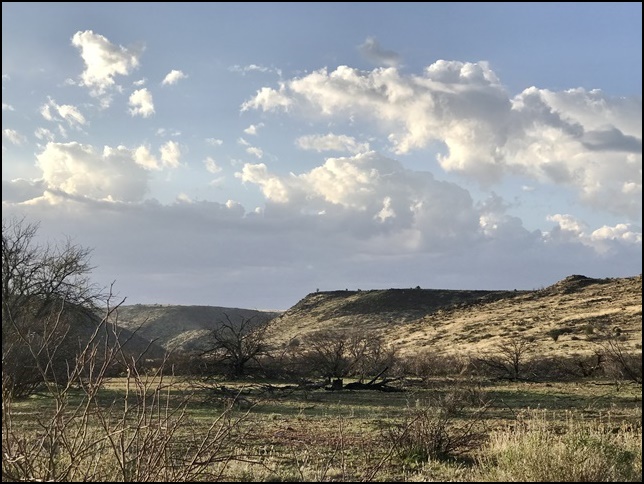 In the morning I go for a short walk to take a photo at sunrise.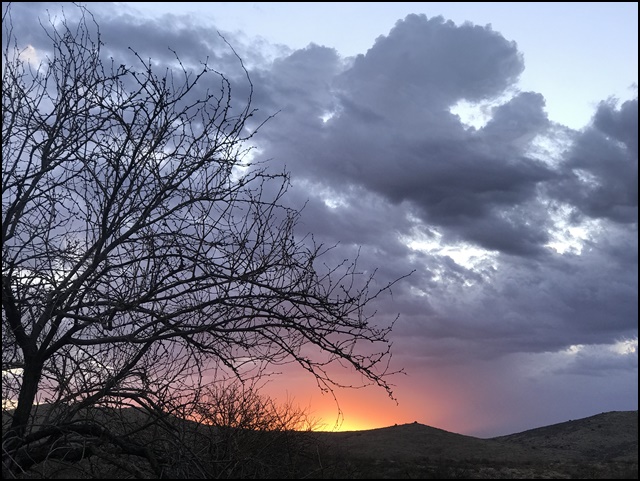 After a quick breakfast we head on north, still on I-17, until we reach the exit for highway 169 that takes us toward Powell Springs Campground, our next destination. We have never been here, but it sounds good from what we read about it. The road up the mountain to the campground is very steep, really a bit too much for Suburban to tow Cougar. When we get to the campground, it is small and very crowded. There is hardly room to turn around to get out. Heading back down the road, we find a dispersed site that is available and very appealing with a large space for parking surrounded with a variety of trees and shrubs.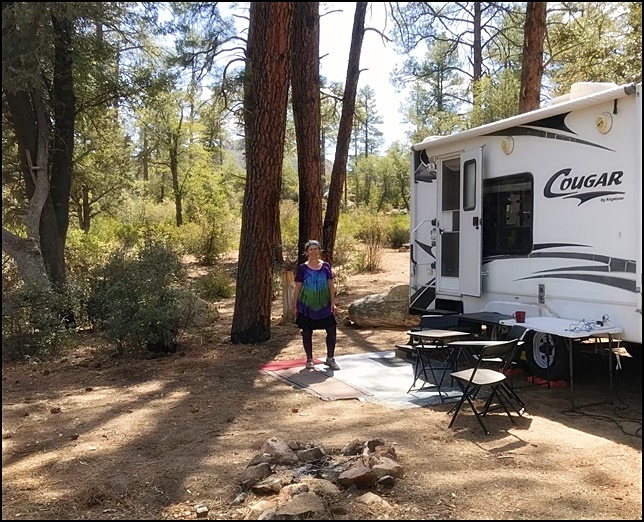 We are soon set up, inside and out, happy to have found such a nice spot.