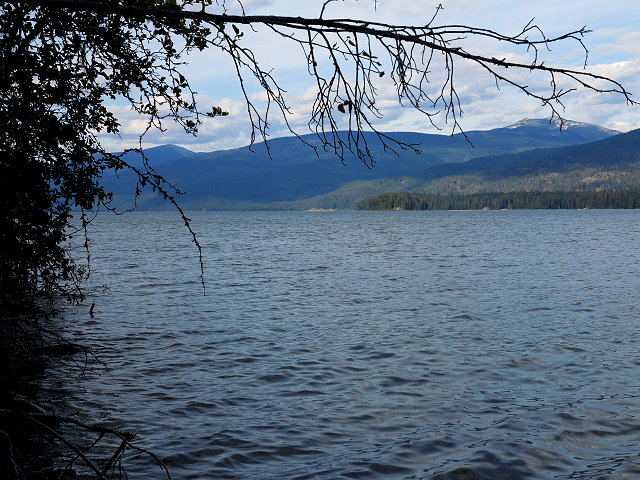 Friday, August 26: Not quite as chilly this morning, so I make only a small campfire, as it will soon be warm enough to move to the sunshine.  Mel, the camp host, has told me that a neighboring camper, Nancy, plays piano and that he has invited her to come over to our camp so I can play a concert for the two of them! So, I go over and introduce myself to her, a woman younger than me, traveling and camping alone for her vacation. In the later morning Mel and Nancy do indeed come over and I play the cello for them, talking about each piece, everything from selections from "Lord of the Rings," fiddle tunes, Bach suites, and a piece written by a dear cellist friend of mine. It is quite an informal and fun concert! Later Nancy and I drive down the road a couple miles to a little village to get a few basic groceries and great ice cream cones. After this little outing, she and I walk along the lake, chatting and enjoying the lovely setting.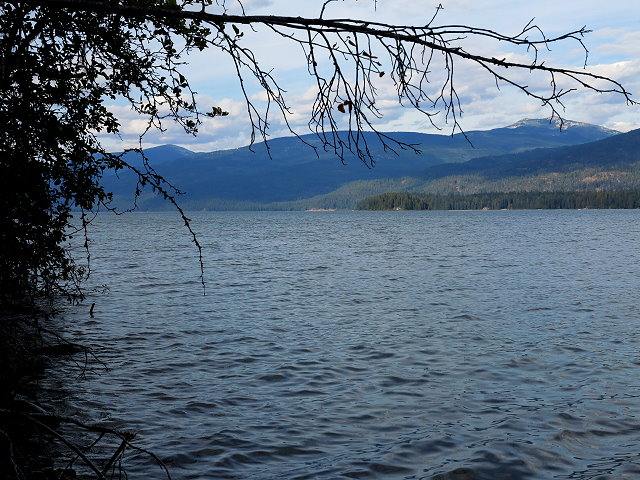 In the evening, after dinner, as I go out to make a campfire, I see that Nancy has a good campfire already going, so I walk over to her campsite and visit with her until bedtime approaches for all of us.
Saturday August 27: I get up a little earlier this morning so I have time to have a campfire and say good-bye to Nancy, who will be leaving on the next leg of her journey. After breakfast, I walk around the campground and down to the lake; not nearly so crowded and noisy as last weekend, thank goodness.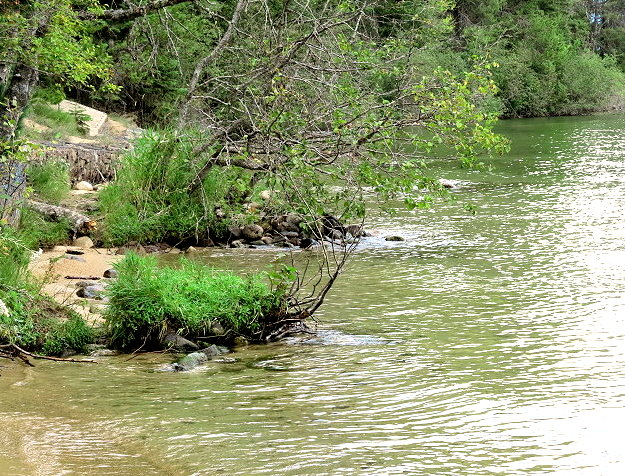 Perhaps it is because of the changing season: we notice the squirrels are busy as can be, first knocking cones out of the trees and then scurrying around, carrying them off to a den somewhere — AND the trees are dripping sap on us.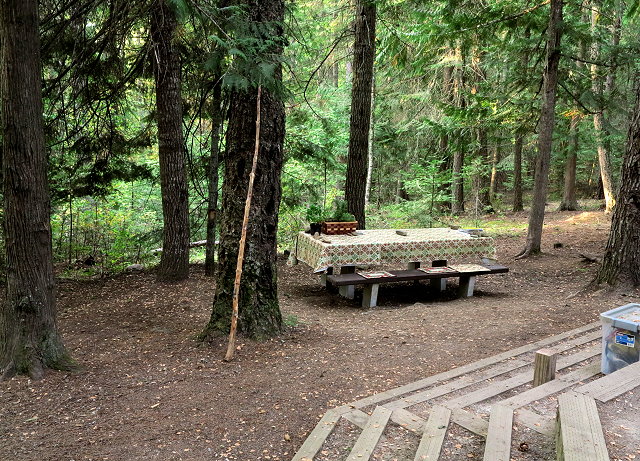 The picnic table is especially susceptible, which makes it hard to sit there to write and work on projects, but even sitting by the campfire, I had sap drip on my head: talk about a hair product to create a tall mohawk!! I could make my hair stand straight up until I finally got the sap washed out. And I have to be careful where I sit to play cello. Do a little editing on Alex's book, but laptop battery is low, so my time is limited. I call my mom, who is in the hospital (again). Luckily, my brothers and sisters who live close by keep a good eye on her and took her to the hospital before she got so sick as last time. She is feeling better and should be able to go home in a day or two. After dinner, Clifford and I sit outside in the dark to have a cup of tea, enjoying the mild evening temperatures.