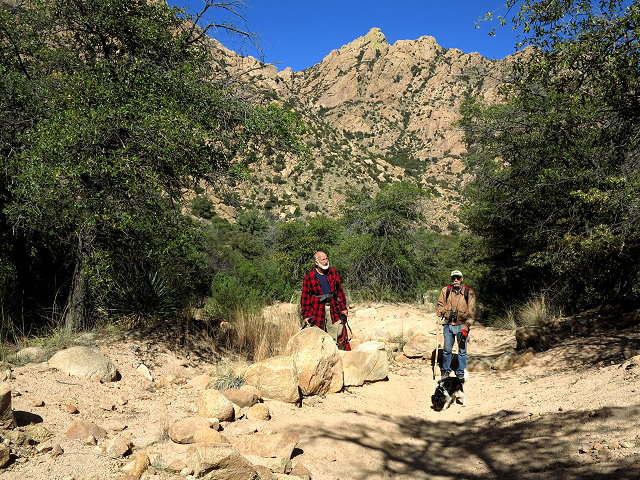 Saturday February 24: 27 degrees, calm and beautiful this morning in the Dragoon Mountains of southeast Arizona.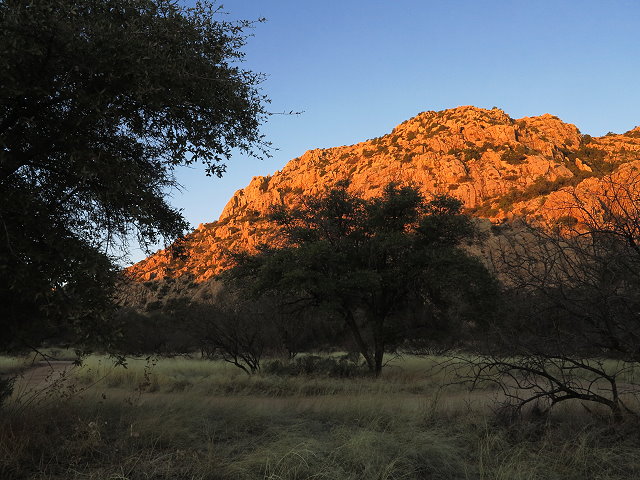 Checking the weather, I see that Wallace, Idaho, (where we lived before moving to Utah last fall) has lots of snow and more forecast. I kind of miss seeing that snow.
I go for a hike this morning, enjoying the quiet and the solitude.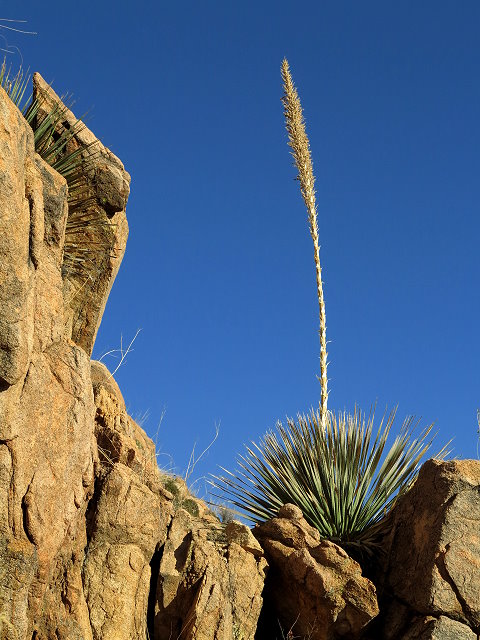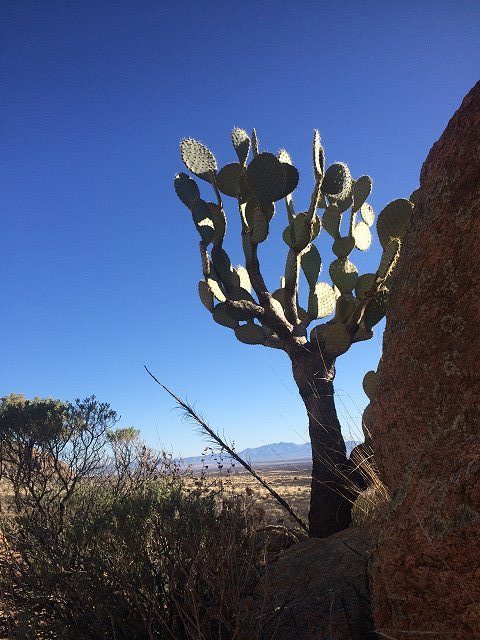 Back at camp, I take care of a few domestic chores, then go over to Rollie's camper to play cribbage using the board that I picked up at the thrift shop yesterday. My siblings and I all learned to play cribbage as kids and continue to enjoy the game.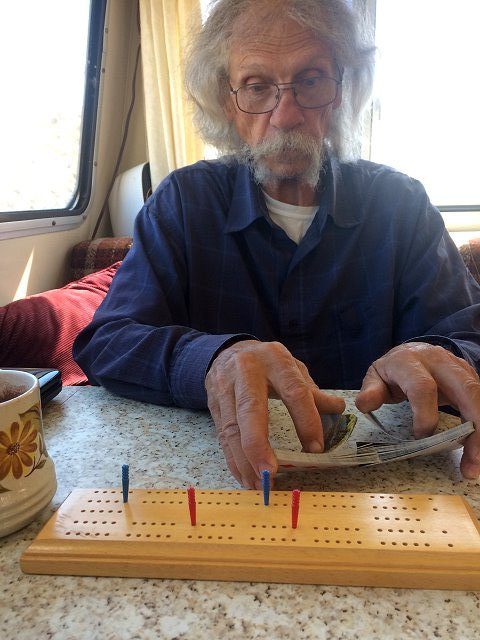 Clifford is on the phone with Straight Talk, trying to figure out why our hotspots are getting used up so quickly. We monitor our usage carefully, so it is not making sense. In the end he cancels service with them… we go from very poor internet service to no internet service.
I play viola awhile, talk to my daughter Merri about a writing project she is working on, then make breakfast burritos for all of us for dinner. Later, when I try to send pics to my daughter Becka, cell phone does not work. Hmmm….. Good thing I have several non-net projects I can work on. Otherwise a person could get frustrated!
Sunday February 25: Another beautiful morning. I have tea with Rollie and then we get ready for our hike on the Cochise Trail.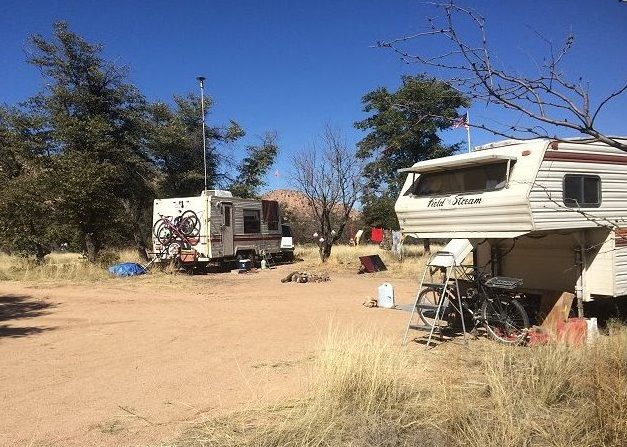 Clifford and I have hiked this exceptionally scenic trail before, but it will be new for Rollie. We head on up to Cochise Stronghold Campground, say Hi to our camphost friend, Jimi, – too bad she can't hike with us today – and then head on up the trail.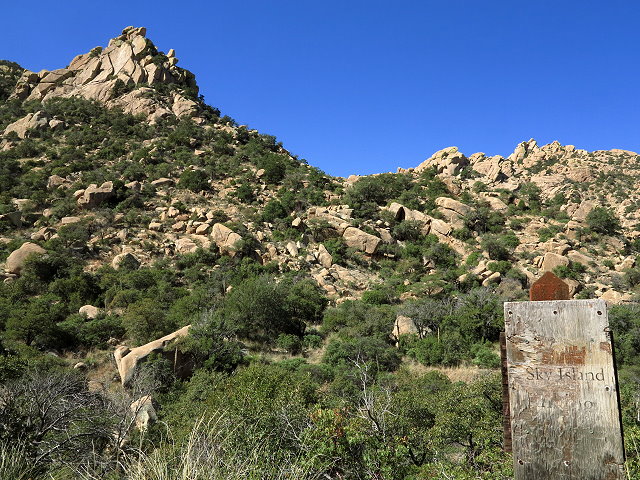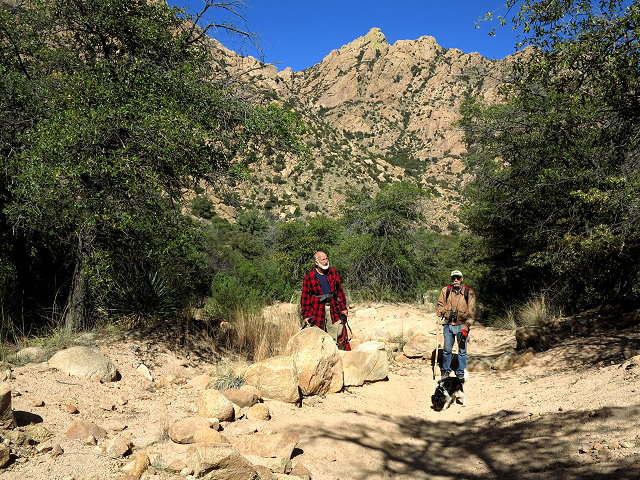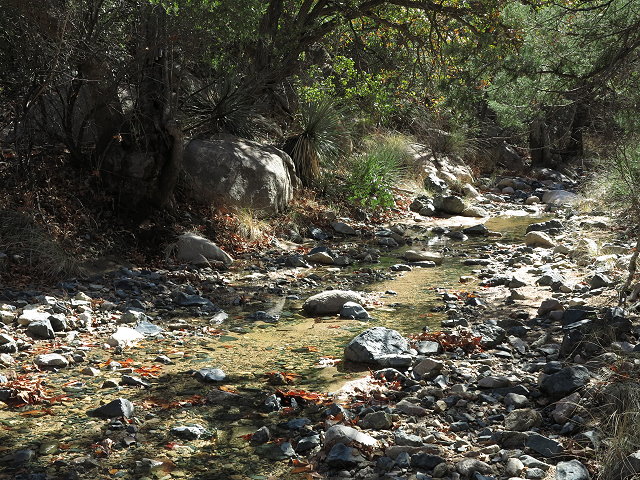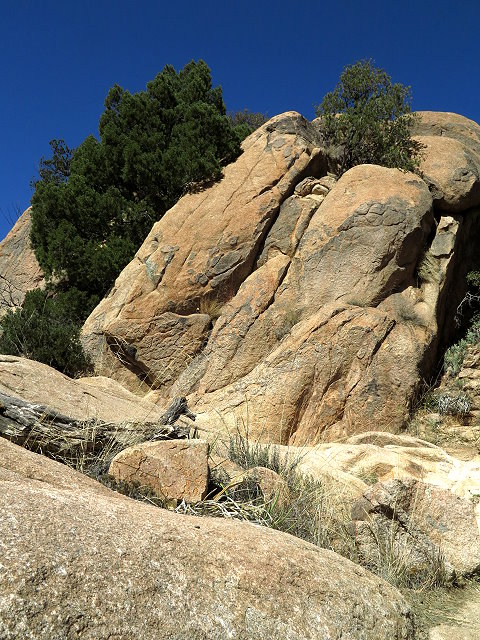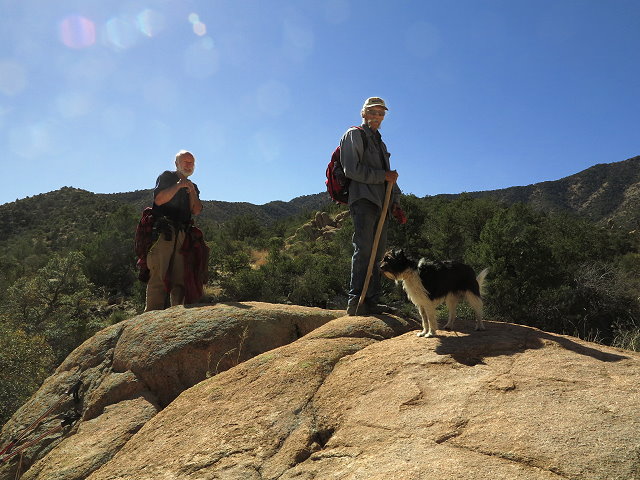 It is a great hike on a beautiful day. We only go as far as the 1-mile point where there is a pretty spot by the creek, a perfect place to have our picnic.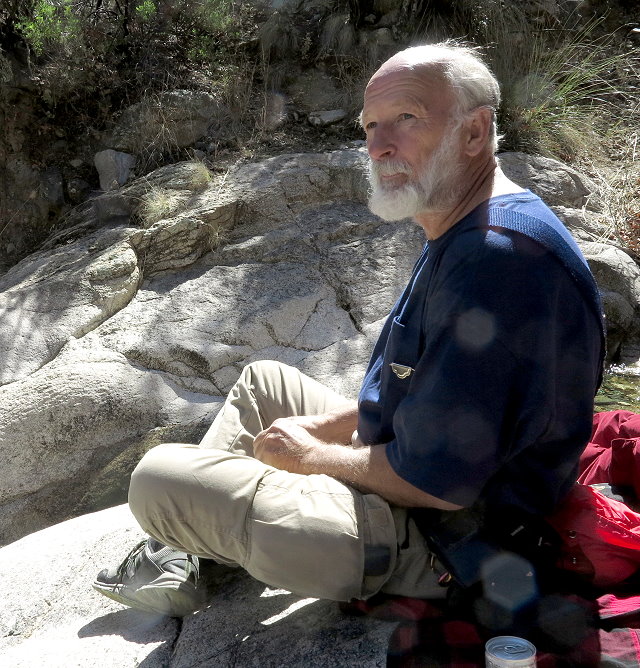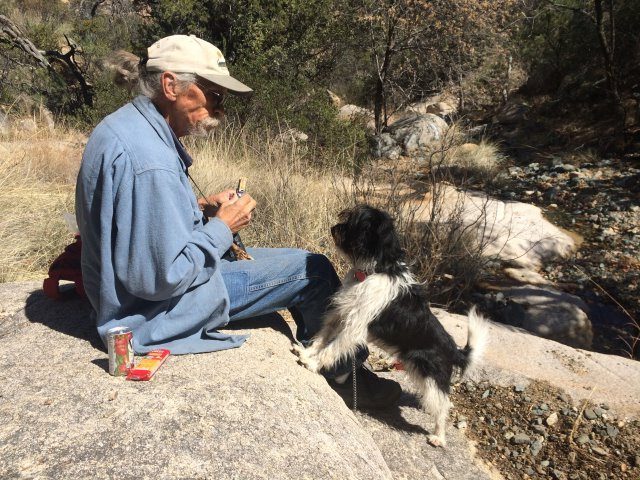 We relax by the flowing stream as it cascades over rocks, but eventually it is time to head back down the trail.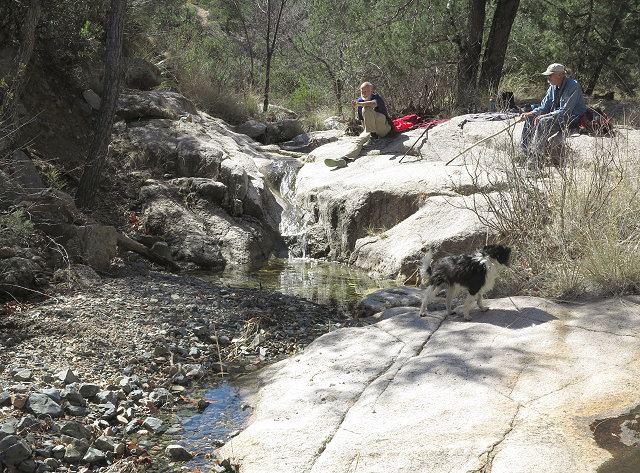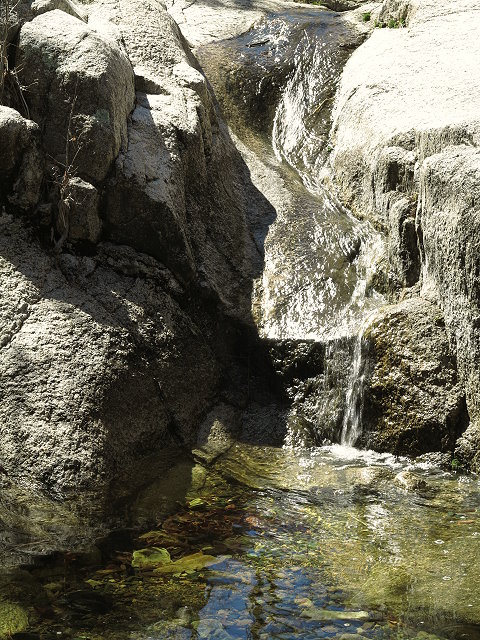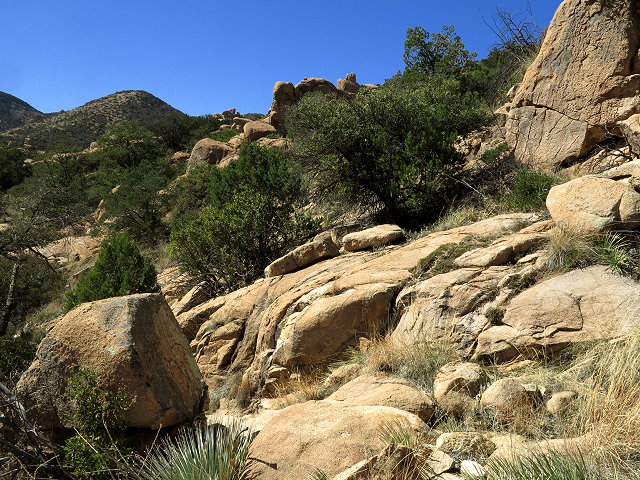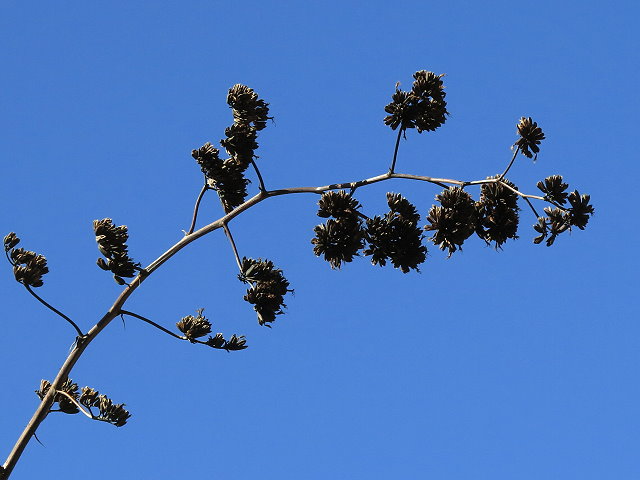 Back at camp, I clean and organize the Suburban while I chat with Becka. Since cell is working again, I send a few pics of the hike to family/friends and post one on FB. Even with the hike, I have time to do some editing for daughter Ang and download my camera. It always fun to look at the photos after a day's outing.
By time we have dinner, it is too late for music together, but other than that, it was a good full happy day.