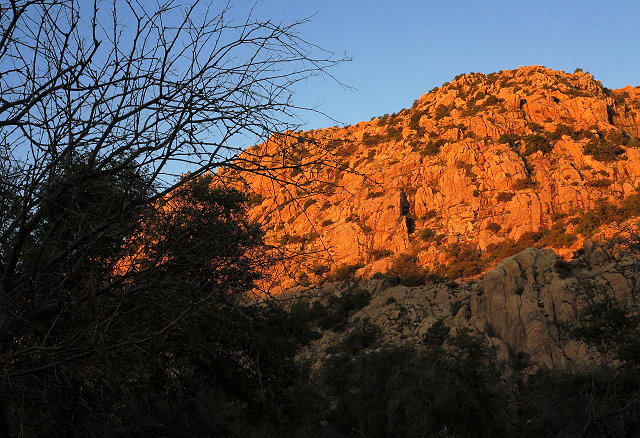 Thursday February 22: Today is "stink repair" day, which includes drying out every damp corner, removing any affected window moulding, and cleaning the fridge. Many things got damp during these last rainy days.
Then Rollie, Ninja, and I go for a hike, finding a place to sit in the sun out of the wind.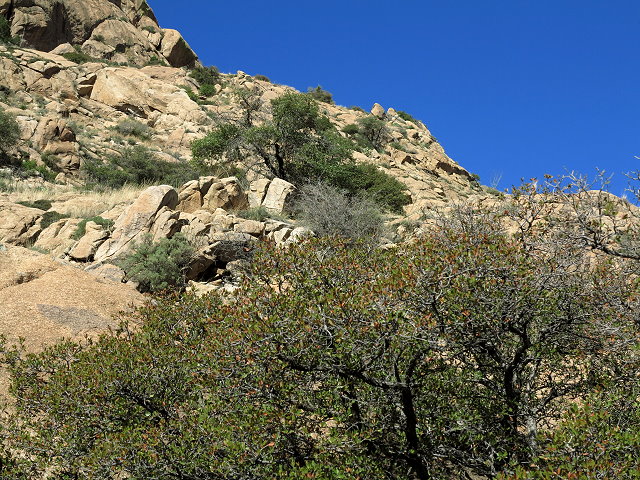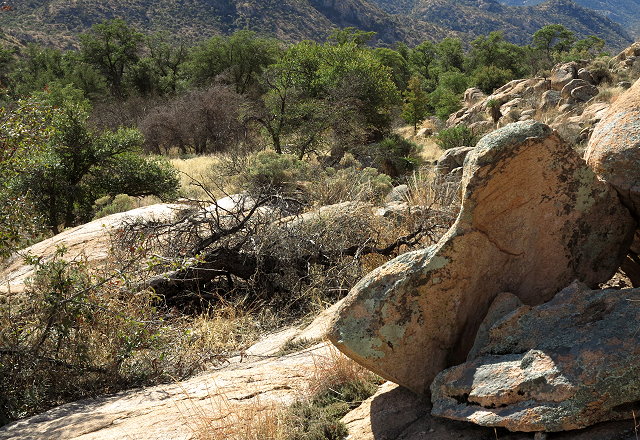 Back at camp, I do some editing, write in the journal, and send a few texts before going over to Rollie's camper to play music. I play guitar to his mandolin until my fingers get tired, then switch to viola and he plays guitar.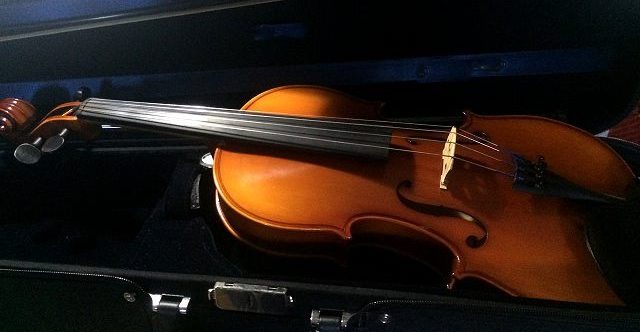 Chicken dinner at our place. Both campers are small, but it is fun to do stuff together.
Friday February 23:  The mountainside is golden in the first rays of the sun. Great blue sky, calm but chilly this morning.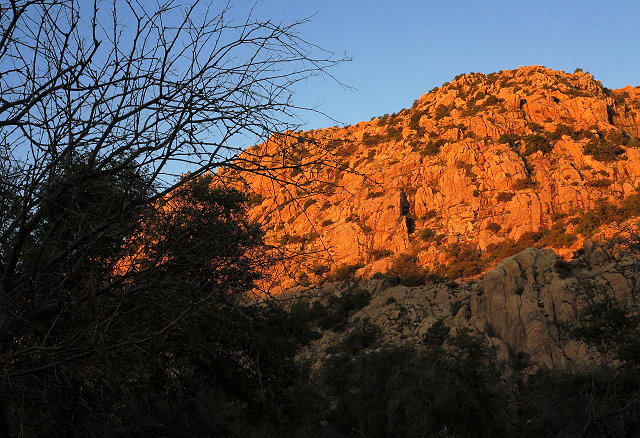 I go for a hike up the mountain by myself, as it is a bit too chilly for Rollie and Clifford is focused on his ham radio.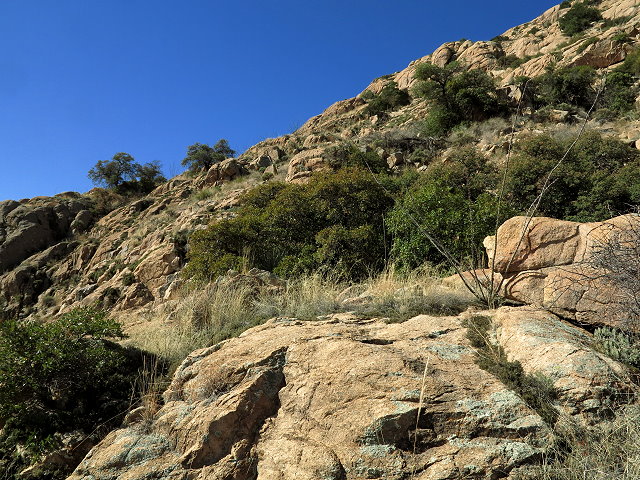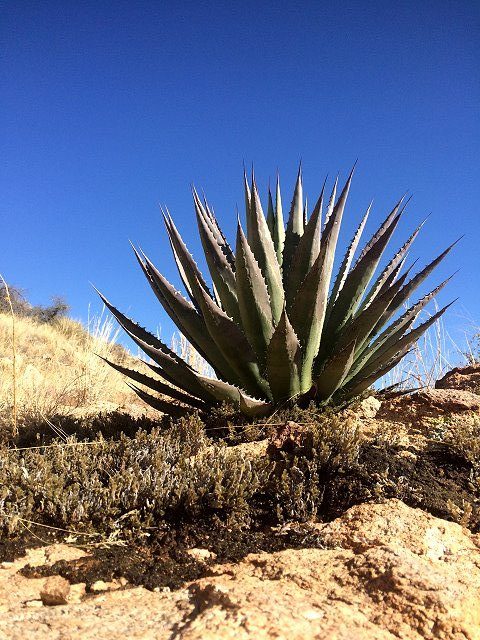 Today is errand day, but we also do some exploring with Rollie, going to nearby Pearce, almost a ghost town. It was an active gold mining town founded in 1895. It grew to a population of 2,000, but several disasters including a cave-in, flooding, and faulty wiring caused havoc, resulting in the mine being closed in 1942, although the town was largely abandoned before then.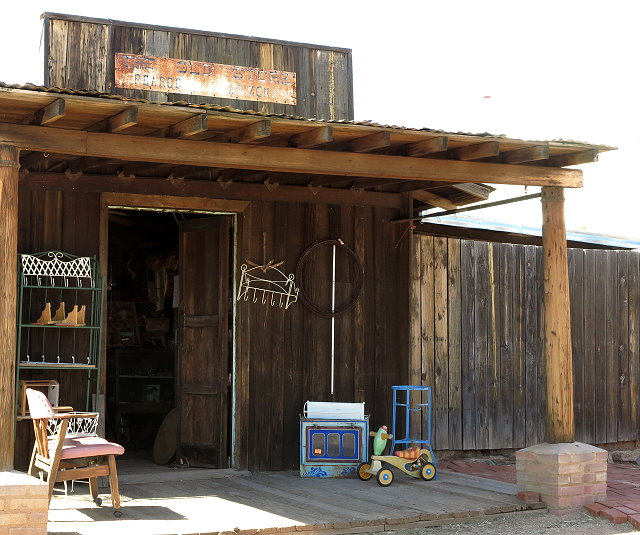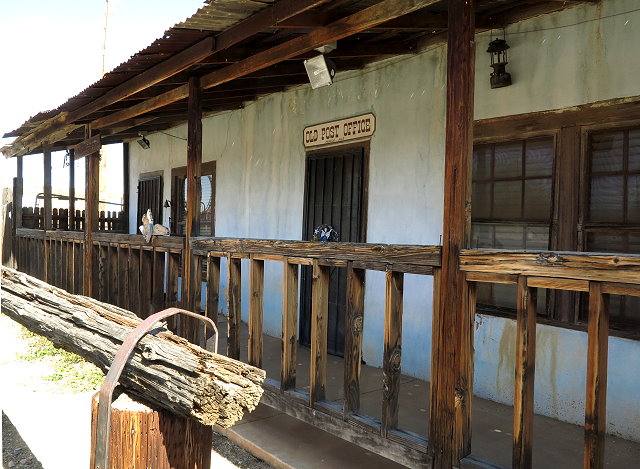 We also go to the cemetery, a bit neglected, but a part of the history of this once lively place. We wander around looking at headstones, noting how many children died. It was a harsh life, especially for women and children.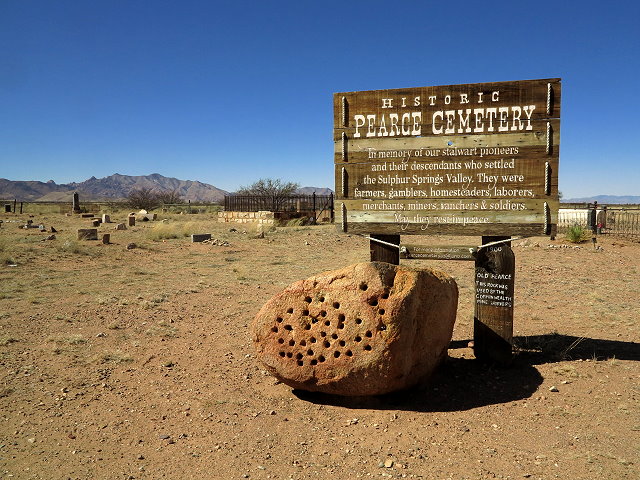 Clifford and I go on to Sunizona for propane and the laundromat. Browsing the thrift store right next door to the laundromat is a fun way to spend the time while clothes wash and dry. We both get a few things here, including a cribbage board. Back at camp, we put stuff away and have a late dinner. No music today, but all-in-all, it was a productive day.