Monday February 26: As soon as I get up this morning, I start heating water to make thermoses of tea and coffee. We are going to Tombstone for the day. We take a back road this time; it should be shorter than the route we have taken past years, and perhaps a more authentic journey to Tombstone.
Tombstone, a silver mining town founded in 1879 by prospector Ed Schieffelin, has quite a famous/infamous history in the old Southwest, including the O.K. Corral shootout between the Earp brothers and a gang of outlaws known as the Cowboys. The gunfight didn't actually happen at this spot, but the name remains attached to the event.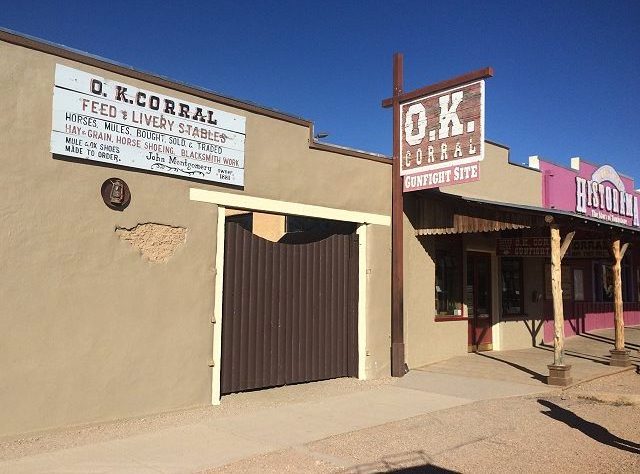 Too much to go into in this blog, but here is a link for those who are curious to learn more.
We spend some time touring the Bird Cage Theatre, one of the few original buildings, as fires in 1881 and 1882 destroyed much of the town. Since rebuilding commenced after each fire, the current buildings in old Tombstone date back 100 years or more.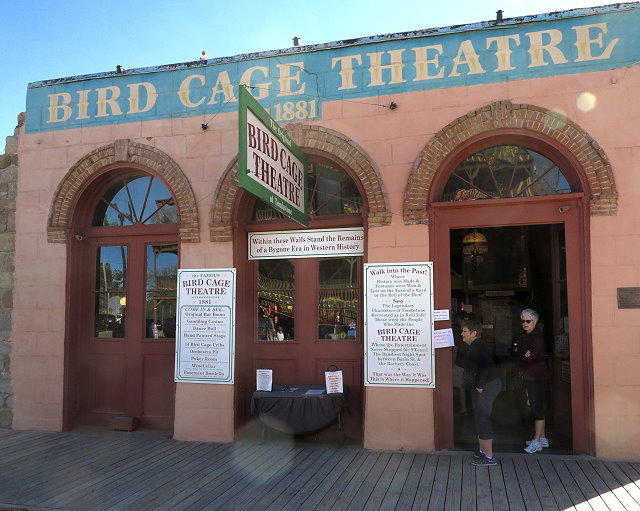 The Birdcage Theater was also a saloon, gambling parlor, and brothel. The history in this building alone takes hours to investigate.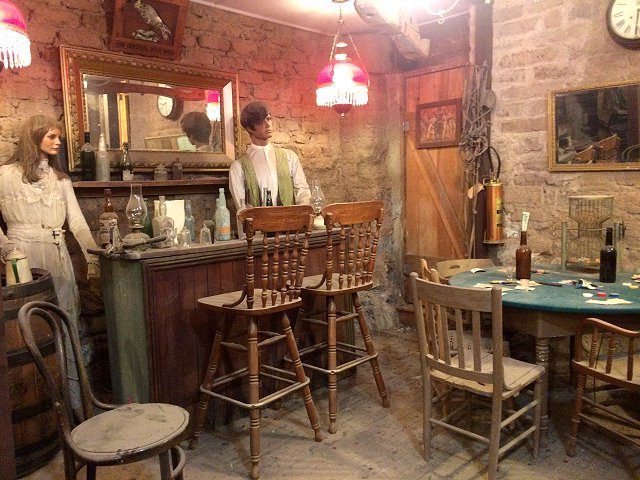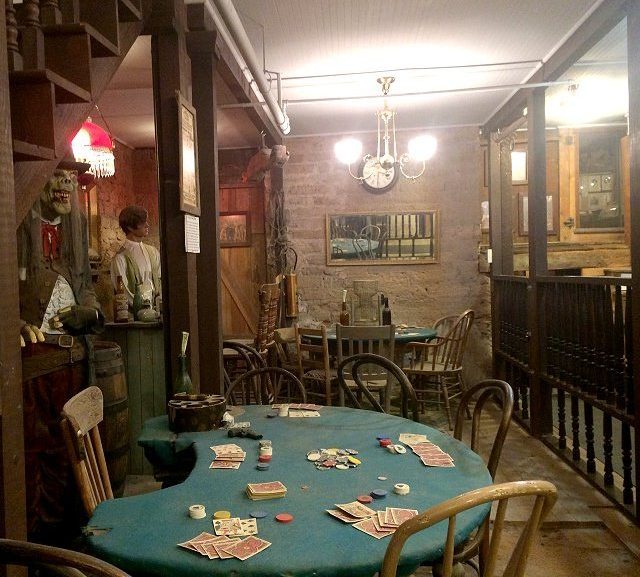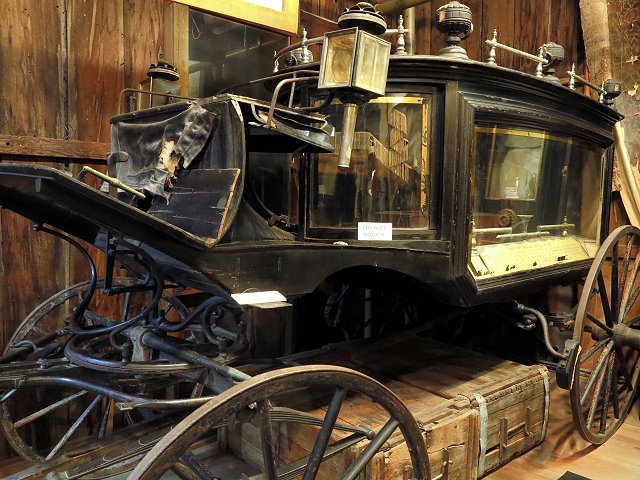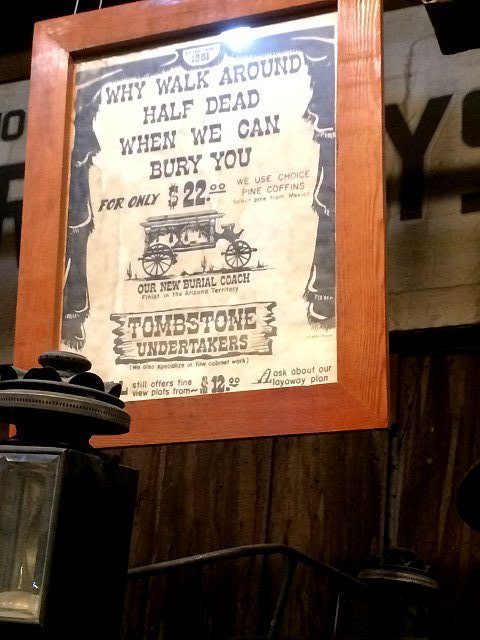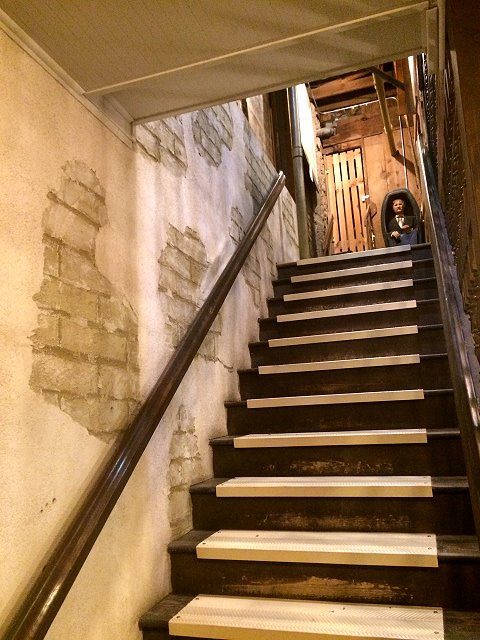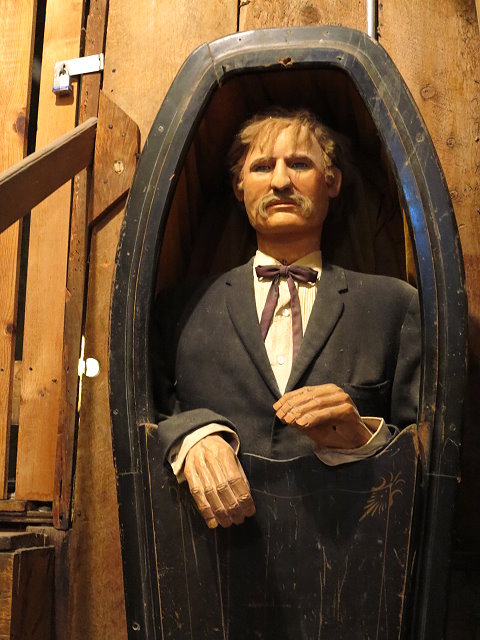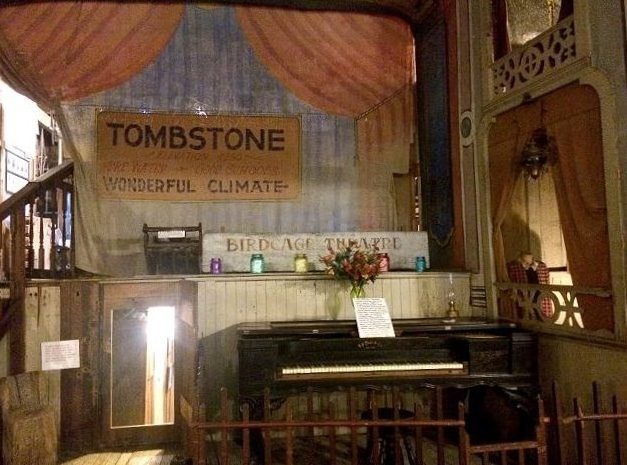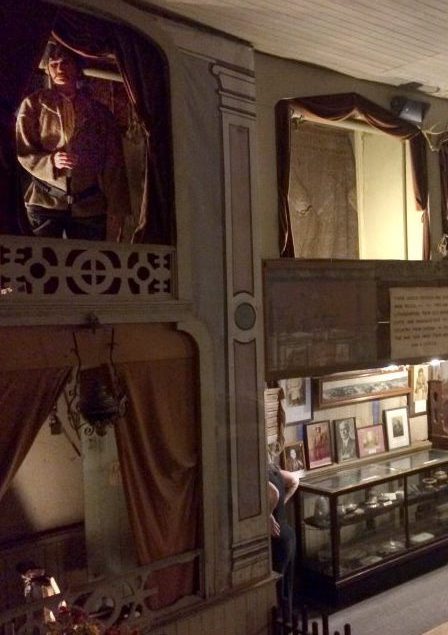 We also go on a stagecoach ride with a narrated history of the town.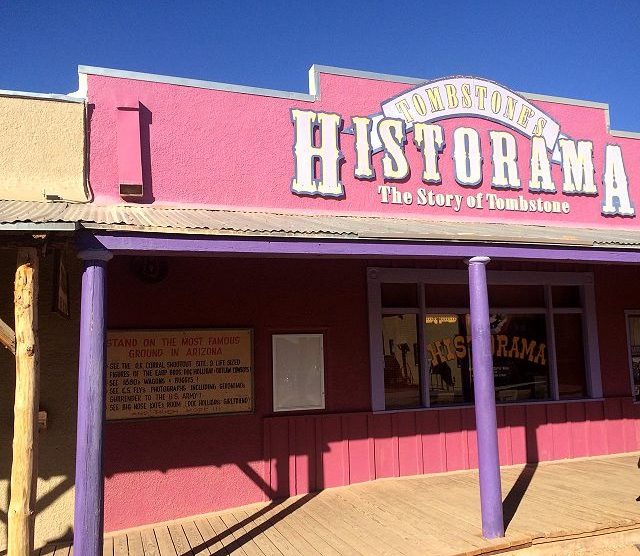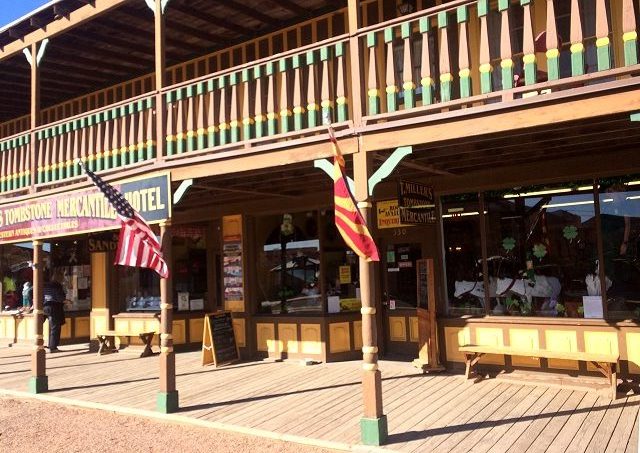 As we pass by the railroad station, I take a photo and only later noticed the "body" hanging from the cross beam at the right edge of the frame.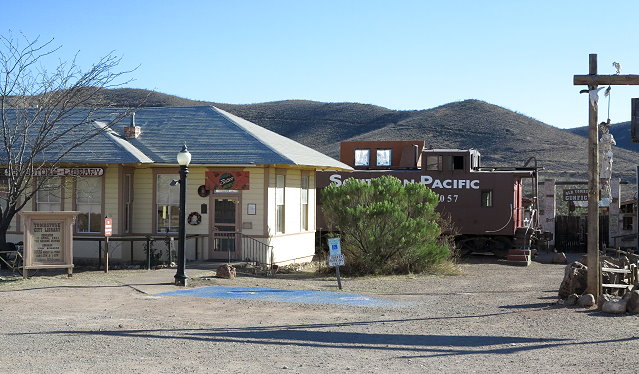 After the stagecoach, we head over to the Longhorn Restaurant for a tasty lunch.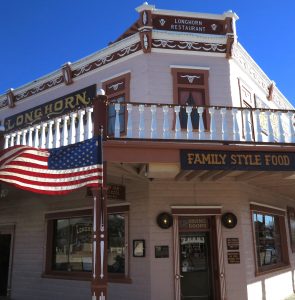 My favorite spot to browse is Ladies in Lace in the historic Oriental Saloon Building. I'm not able to find the skirt I was hoping to purchase here, but its still fun to browse the colorful clothing in this shop.
The courthouse, now a museum, is also of significant historical interest, but we didn't have time to browse there – maybe next time.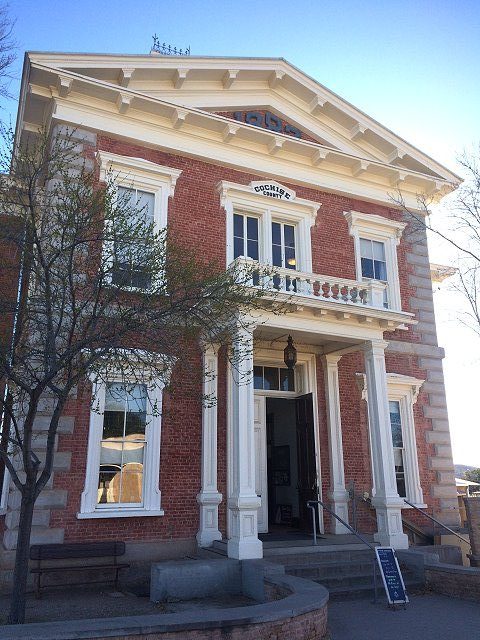 Although there is much more that could be seen, we are old fuddy-duddies and need to get ourselves back to camp before it gets too late.