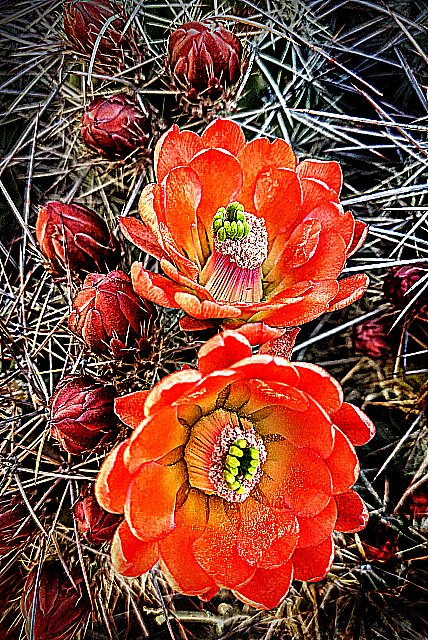 Sunday April 7: Beautiful blue sky for much of the day here at City of Rocks New Mexico State Park where Clifford and I are camped. This is a real treat after several days of wind and scummy skies.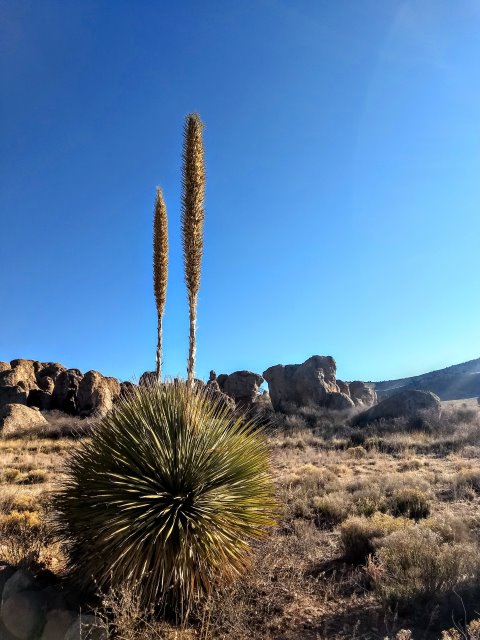 We have fruit for breakfast this morning, then go out to say good-bye to Rollie. He is packed and nearly ready to head out, on his way to Montana where he will spend the next several months playing bluegrass music whenever he can..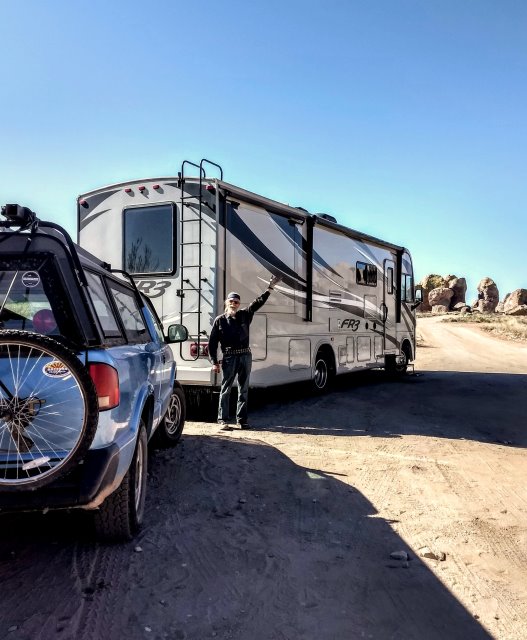 We have a CI business call and then I talk to my daughter Becka. Nice to have cell service here, but today the hotspot is very marginal, so I'm not getting as much done as I'd like. No blog posted today, but I do manage to get a couple photos posted on FB. I reorganize my bench, a big improvement, as anyone living in small spaces knows.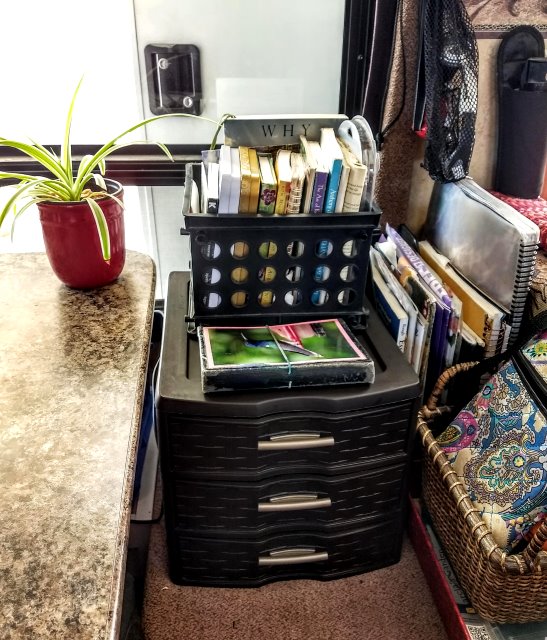 Clifford and I are both able to spend time outside playing our instruments today – dulcimer and the long-awaited penny whistle for him, viola for me. An afternoon walkabout gives me a chance to admire the cacti that are beginning to bloom. I noticed the buds several days before, but now they are starting to open.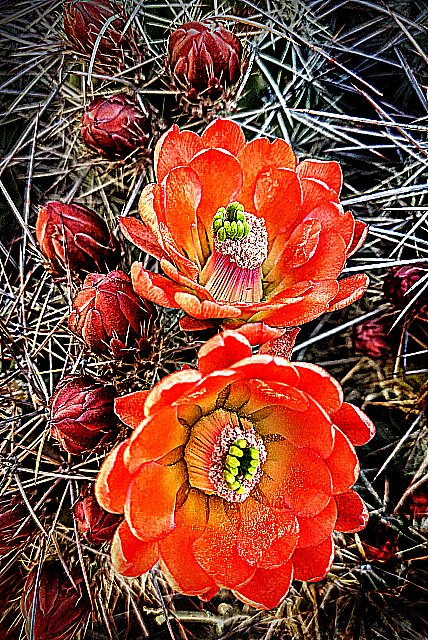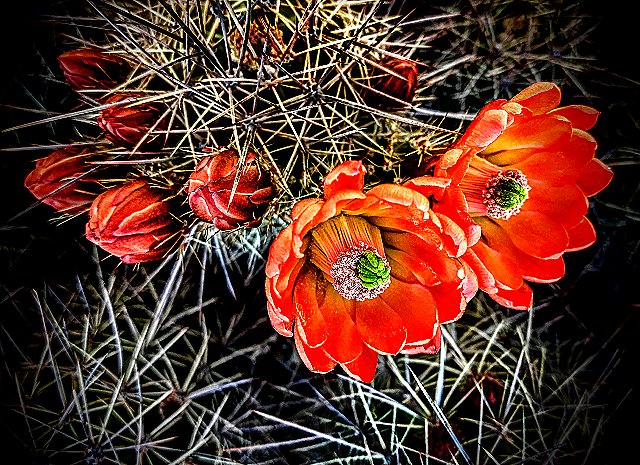 In the evening, Clifford has a call with his brothers, so dinner is late, but it is nice enough outside that we are able to sit at the picnic table to eat. I finish out the day with writing in the journal. Clifford has his ham radio and always has projects of one sort or another going on.
Monday April 8: This morning we are watching to see if an electric site opens up for our friends who are coming from Colorado, but none do. We pay for a pretty spot on the opposite of the rocks so that they will have a spot when they arrive. This park seems to fill up every evening.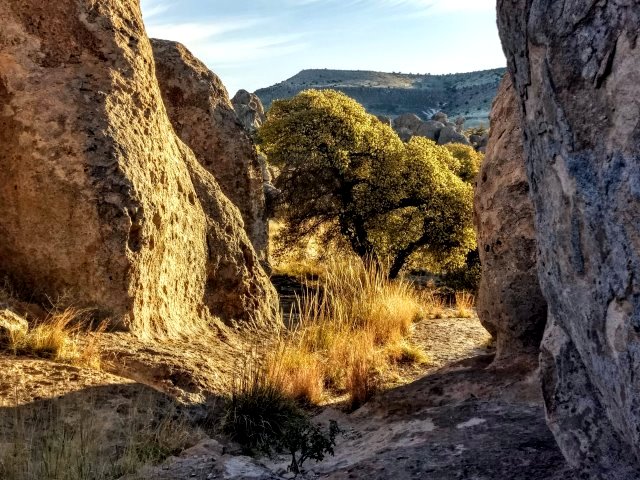 Before our friends arrive, we make a trip to the Faywood post office, about 10 miles on up the highway, to pick up our general delivery mail.

Once our friends arrive and get set up in their campsite, they discover a swarm of bees in the tree right next to the picnic table, and then hiking through the rocks to visit us, they encounter a rattlesnake. So…. they pack up and move to the kokopelli site right next to us, which was not available earlier. This will be much more convenient for visiting and they come over to our site to have dinner with us. Later, we ladies head to our respective RV's, while the men stay out until late, continuing their conversation. We will have more time to visit and hike tomorrow.