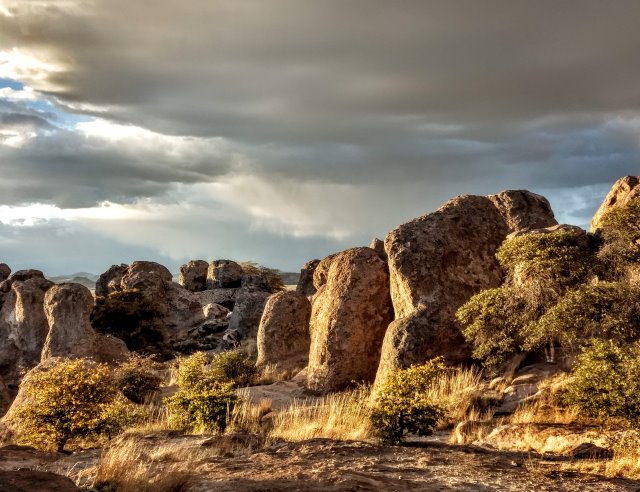 Friday April 5: Kind of a dark stormy looking sky when I go out this morning, creating a dramatic ambiance at City of Rocks New Mexico State Park where Clifford and I are camped.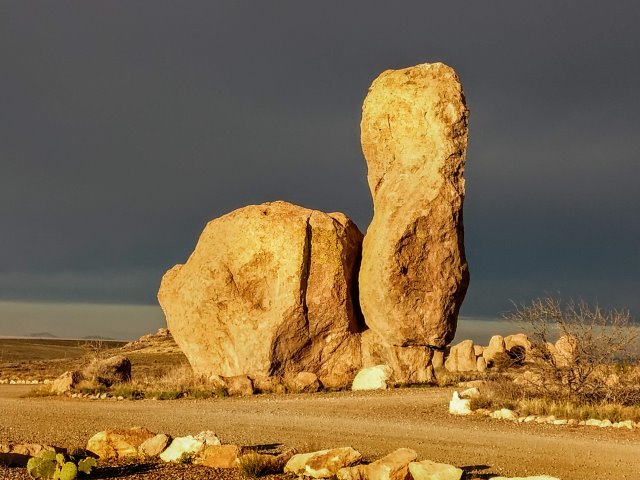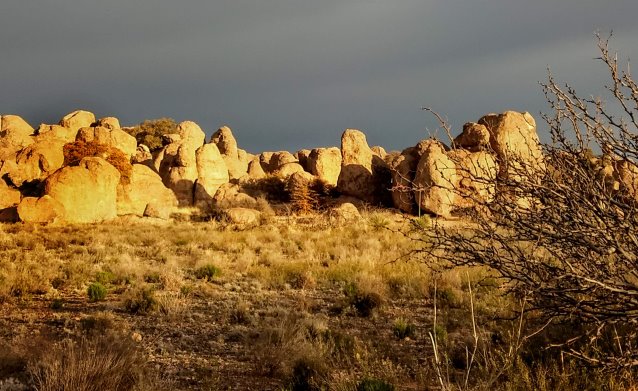 After breakfast, my brother Rollie, who just arrived yesterday, and I drive around the lava knoll, about a two mile loop. There are lots of sites tucked in here and there in the rocks around the perimeter of the loop, but not many are suitable for motor homes or even rigs as big as Cougar.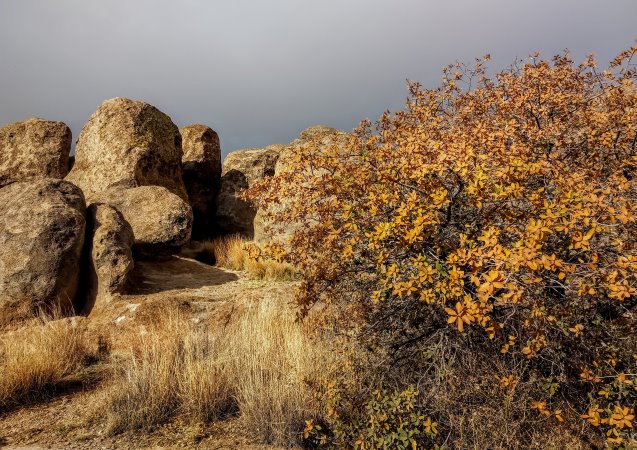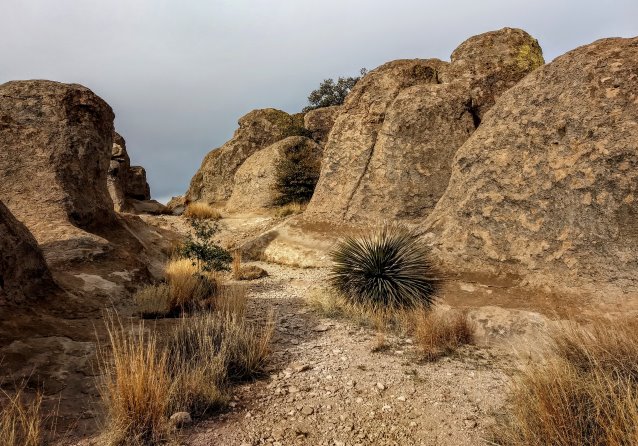 Clifford has an assurance that the missing penny whistle is at the Deming post office, so he and Rollie run to Deming together and I have Cougar to myself for a couple of hours. That is a rarity! I listen to CD's as I put away groceries from yesterday's errand day, sweep, and dance to music. When they return, Clifford finally has his penny whistle. Rollie brings his instruments over and we get set up to play bluegrass music outside. After only a couple pieces, the wind comes up, so we pack everything up and move over to Rollie's motor home to continue playing inside out of the wind.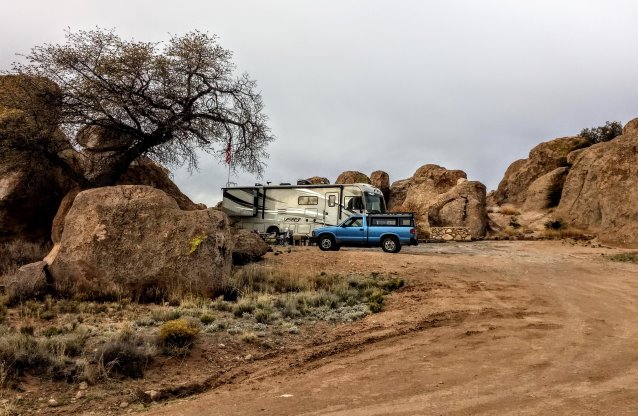 We have a chicken dinner and then I play a game of cribbage with Rollie before taking care of dishes.
Saturday April 6: I have coffee with Rollie this morning at his rig while Clifford listens to his ham radio net. Back at our site as I'm making breakfast, the ham radio is especially static-filled, so I go out to the picnic table to eat and enjoy the sunshine.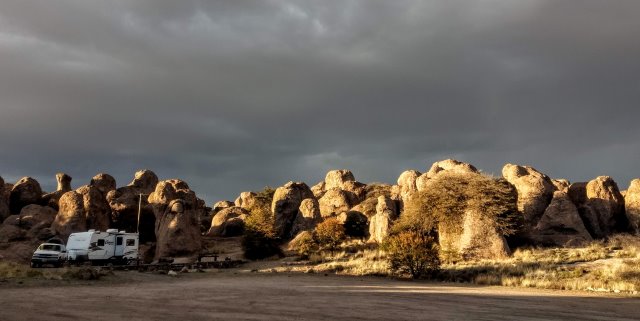 After breakfast, Clifford and I take Rollie up to the viewpoint at the "Village," as I call the nearby hill with the smaller cluster of lava rocks.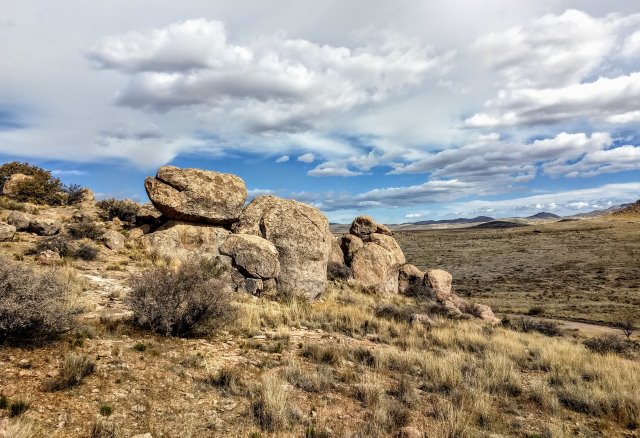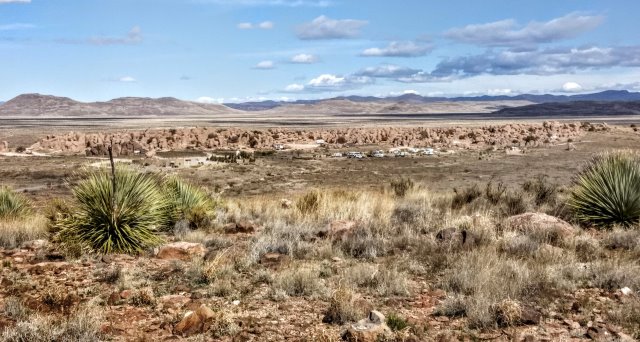 Yucca at the viewpoint

Great long views

Ocotillo blossom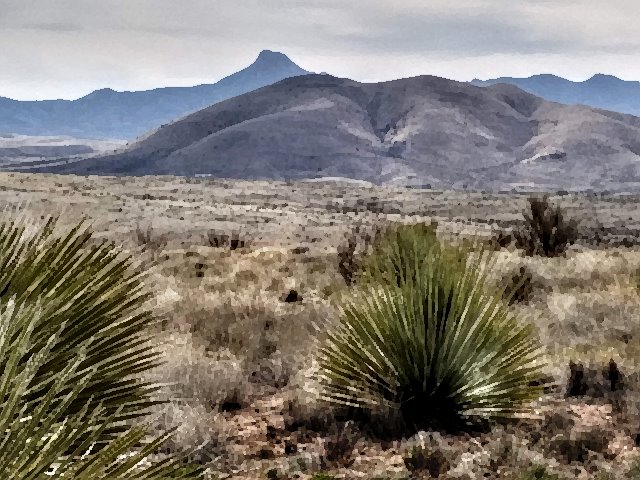 Back down at the "city," we walk through the Botanical Garden to a much smaller outlying group of rocks.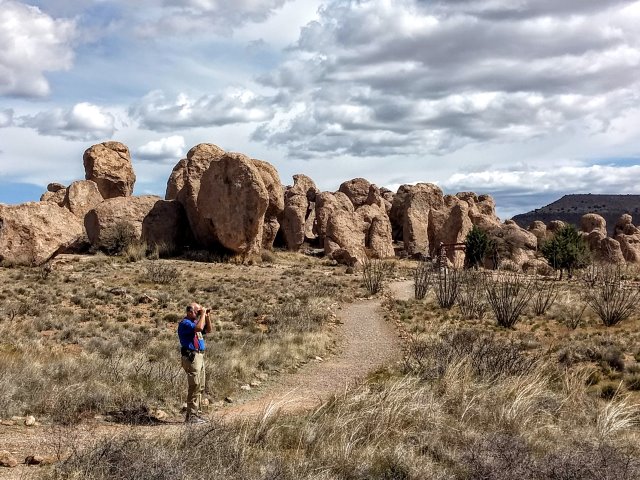 Clifford suggests lunch in Silver City, which sounds like a great fun plan, so off we go, driving about 30 miles to the Adobe Cafe, our favorite restaurant in Silver City.
After we return from Silver City, I take my viola over to Rollie's to play music. We start outside, but soon move in out of the wind. Darn wind – it is warm enough to be outside, but the wind makes it hard. It is fun to be playing music with Rollie, whether we are inside or out. As usual, Clifford is our appreciative audience and we are glad he is there.
I walk in the rocks at sunset, my favorite time to be there, along with sunrise, which is also a good time.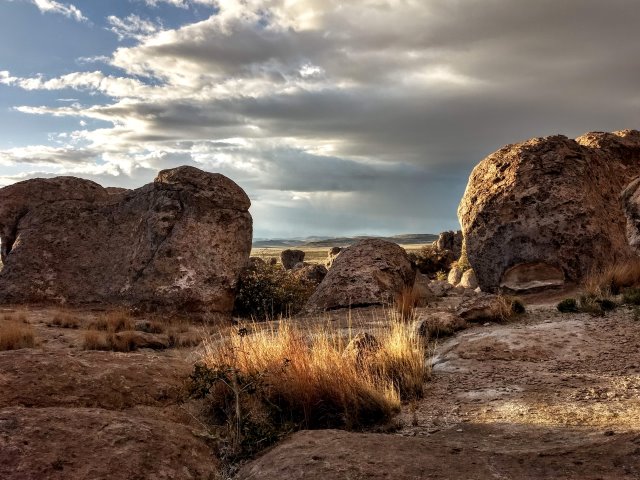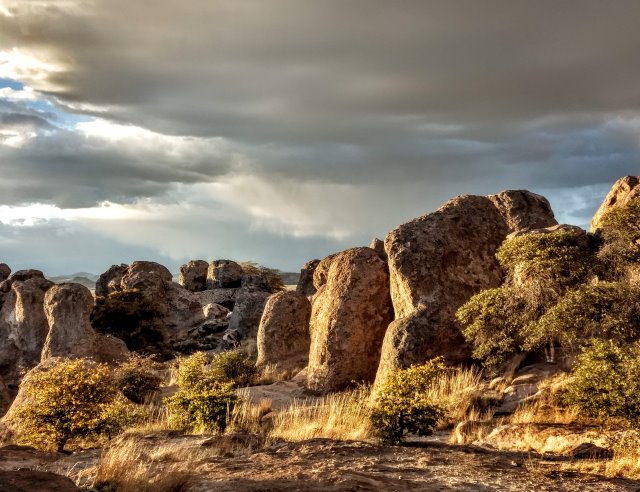 Before heading to bed, I review The Four Agreements: "Don't Take Anything Personally." Sometimes the events in our lives feel personally hurtful, but the wisdom of The Four Agreements is worth taking to heart.