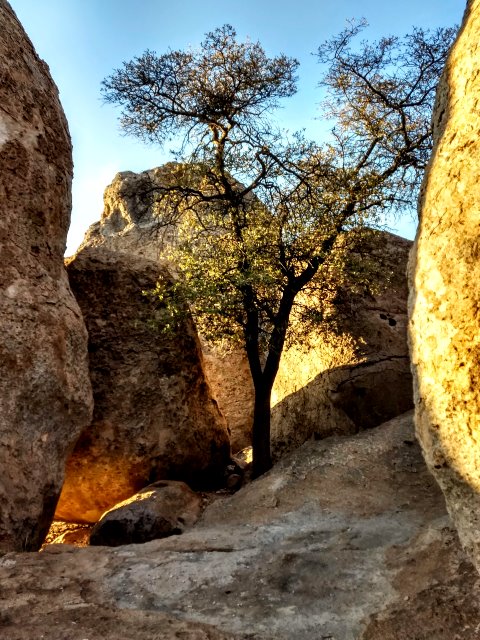 Wednesday April 3: I walk in the rocks at City of Rocks New Mexico State Park an extra long time this morning, as it is calm for a change and the sky is a beautiful blue. I delight in each new and each familiar place where the meanderings take me.
Morning Light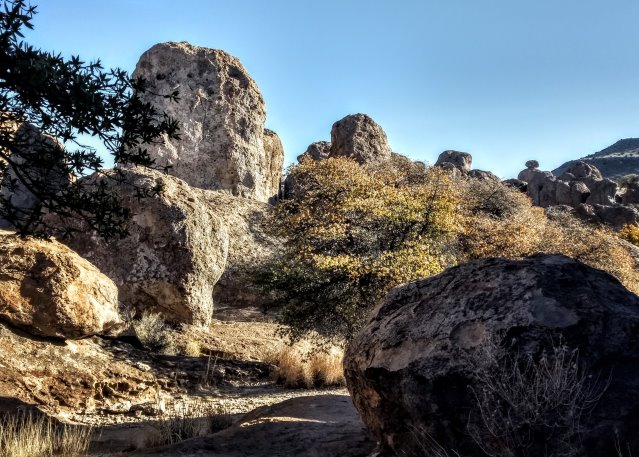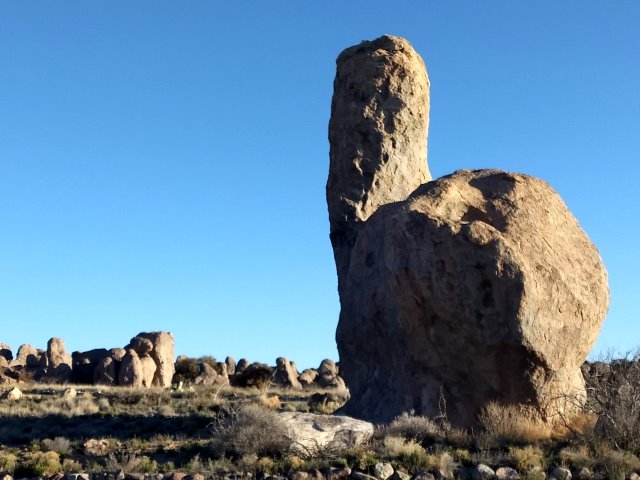 I spend much of the day on emails, editing, and get the next blog posted. Clifford and I work together on CI projects, updating the fund-raising campaigns that we have been working on in preparation for his talk in Santa Fe coming up later this month. He also works on music for the dulcimer, devising his own tablature system for it.
By afternoon it is too windy to even be outside, so I'm glad I spent the time walking this morning.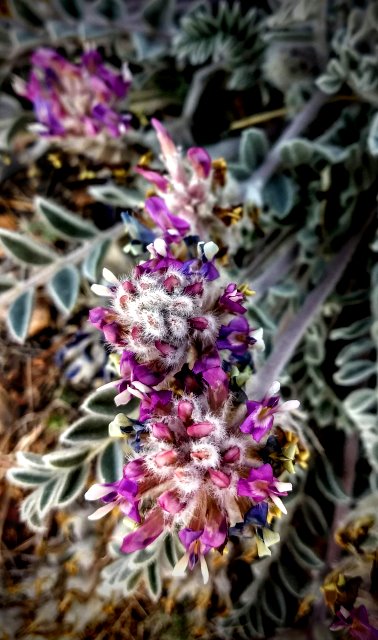 Thursday April 4: My brother Rollie and his little dog, Ninja, arrive mid-morning. I go around with him to help find a spot big enough for his motor home. He decides on the cul d sac next to where we are set up.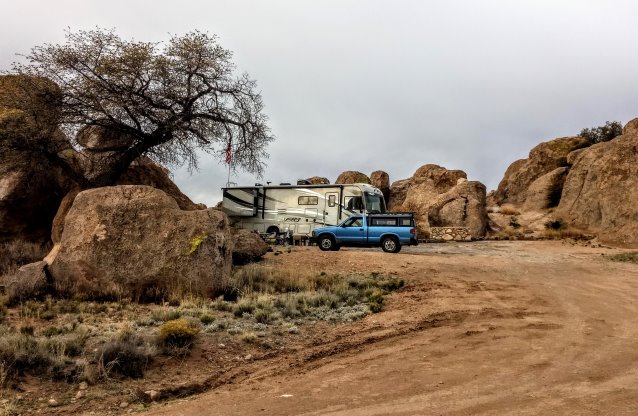 Clifford and I run into Deming to take care of errands, pick up supplies, and try to track down the missing penny whistle that Clifford had ordered from Ireland. It was not sent as instructed, and neither UPS or USPS seem to have it.
Back at camp, I go for an evening walk in the rocks with Rollie, as this place is all new to him.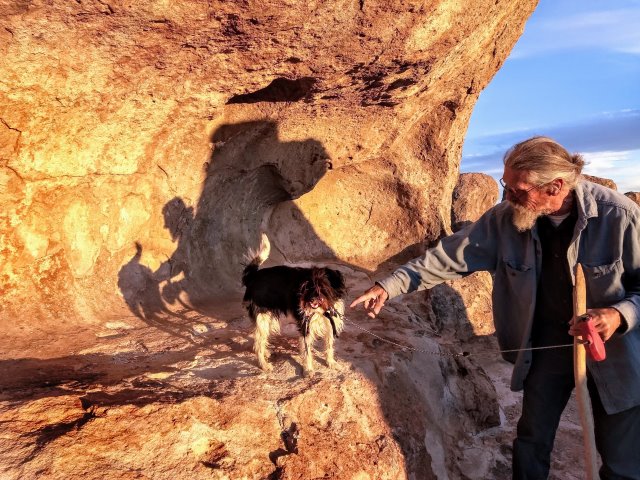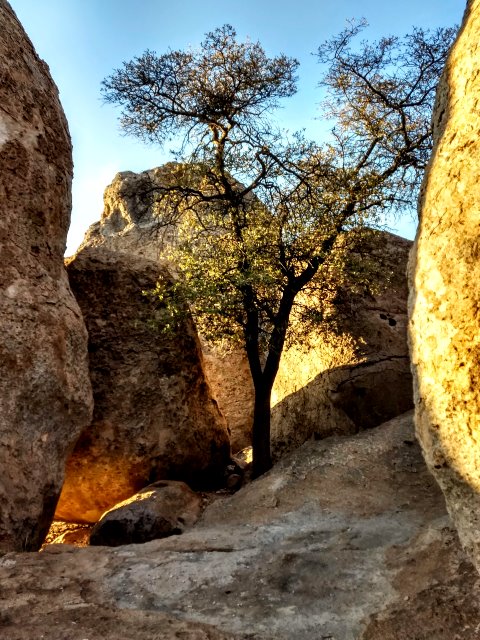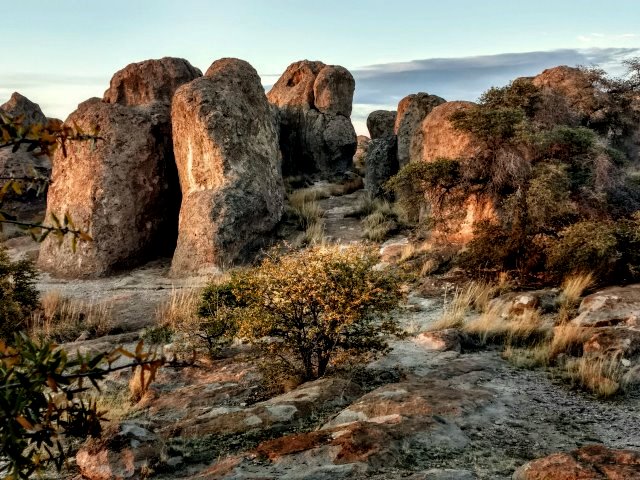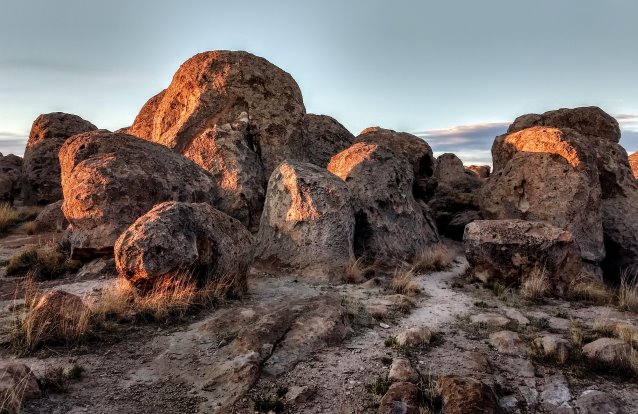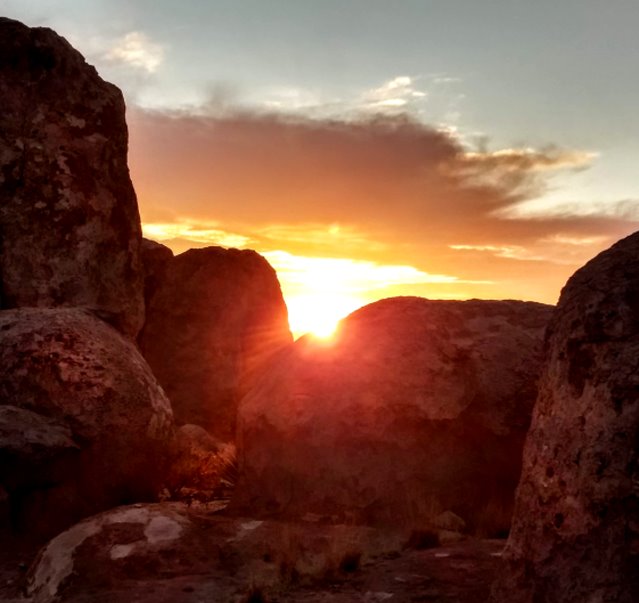 After the walk, Rollie comes to our place for chili dinner. I win the game of cribbage tonight, but win or lose, I am the one who does the dishes. LOL