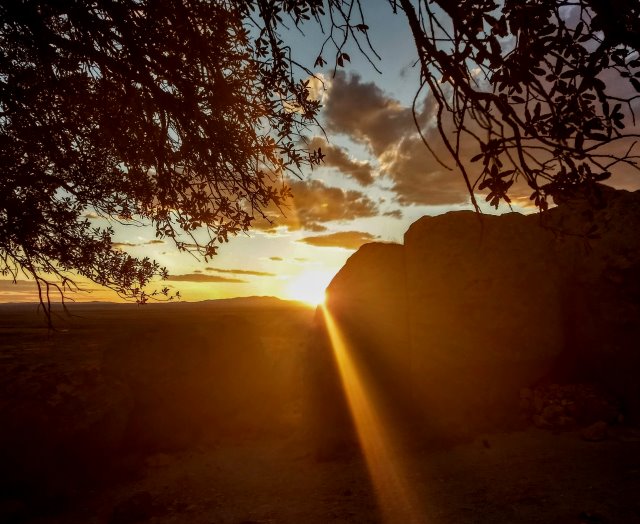 Monday April 1: It is a chilly 33 degrees this morning at City of Rocks New Mexico State Park where we are camped, but not so windy as the last several days. I go for a short walk in the rocks before jumping into projects for the day: editing, answering emails, and sending a couple of agent queries in regard to Novels of Shannon, an epic fantasy written by Ang MacDonald, who happens to be my daughter. Definitely an engaging story for fantasy lovers. Then Clifford and I sit outside to start an outline for the book we anticipate writing — the story behind Carnicom Institute. In the evening I go for a longer walk in the rocks.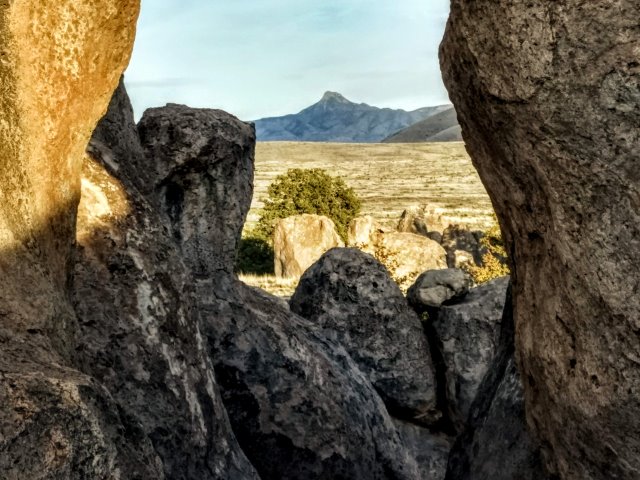 Labyrinth of pathways…

… designed by nature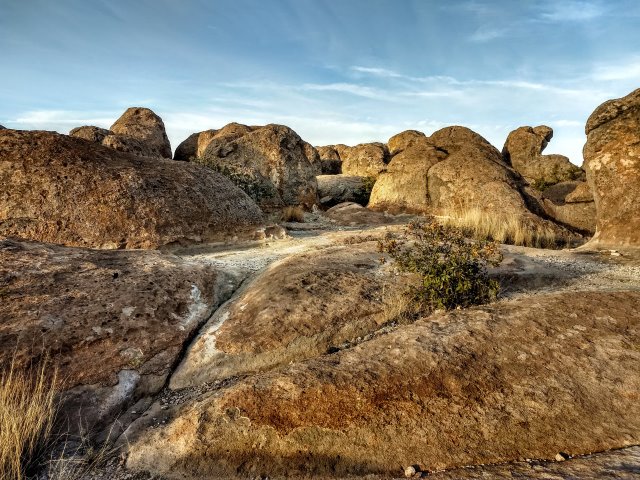 Tuesday April 2: It is cloudy and calm this morning, so I have a little campfire and sit out to write in the journal after a short walk in the rocks. Clifford is listening to his morning ham radio nets. Then he tries to figure out if the penny whistle ordered from Ireland has been delivered to the Deming post office where he is supposed to pick it up.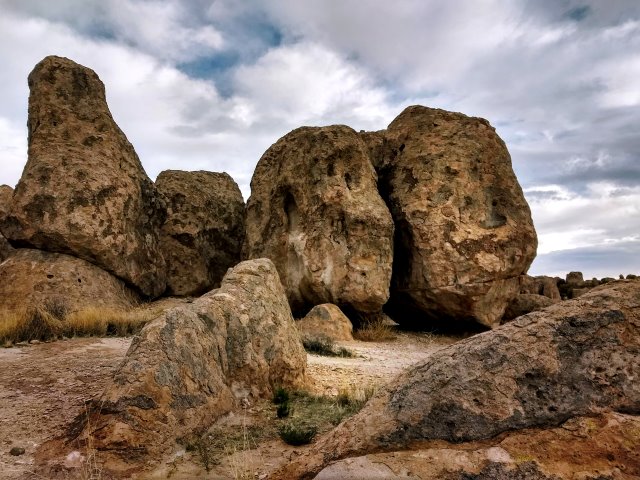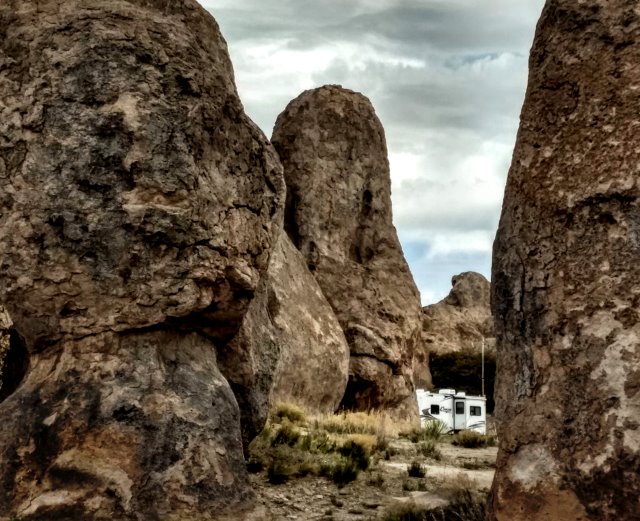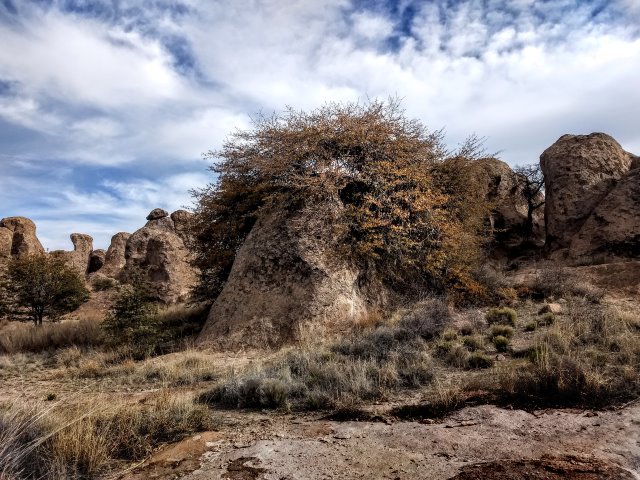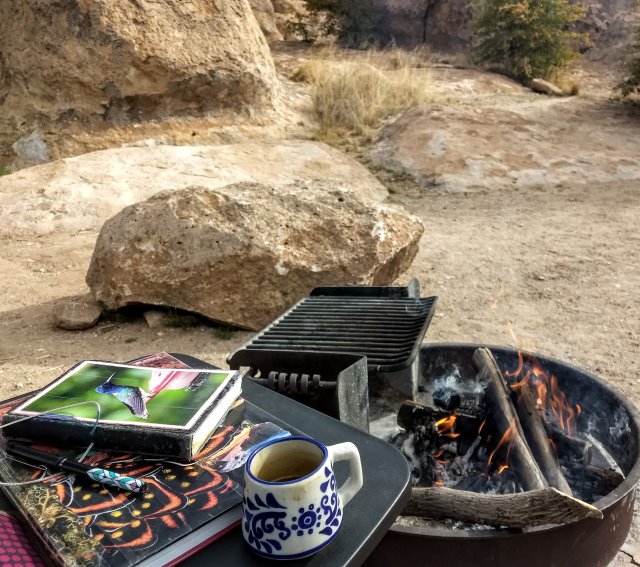 Once he has exhausted the UPS search, we go to the Visitors Center, as they have an excellent display showing the exact location of the volcano that created City of Rocks.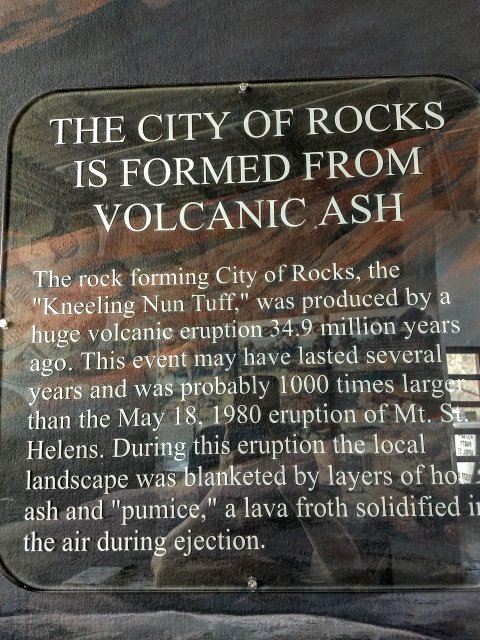 After the Visitors Center, we drive to the smaller cluster of rocks that I call "the village," located on a hill set apart from the main cluster. There is a great view of the City of Rocks from the overlook, but it is very windy up here and not really a great place to hang out.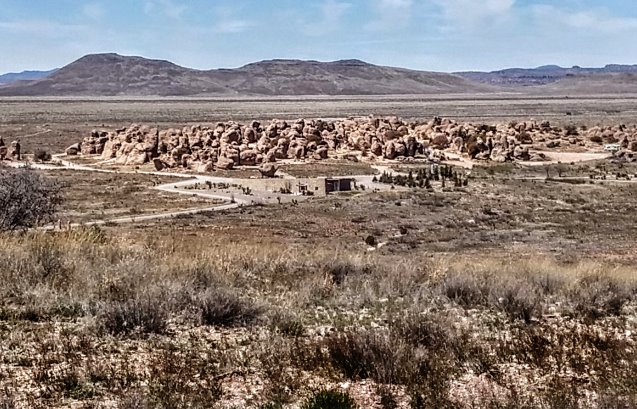 We meet an interesting woman who is boondocking up here in her van. Then we go to the Cienga Trail, which is just off the road into the Visitors Center and camping area. We were thinking of only going in a quarter mile, but ended up doing the 2-mile loop…. hot, dry and windy.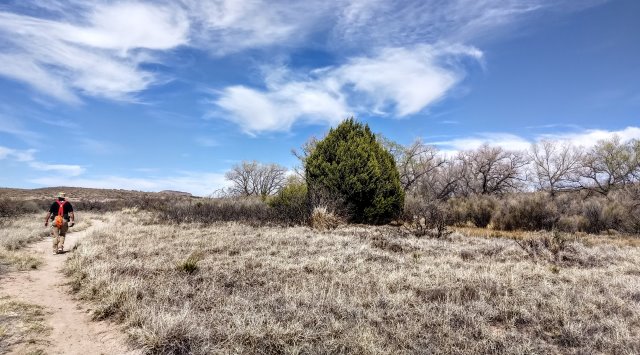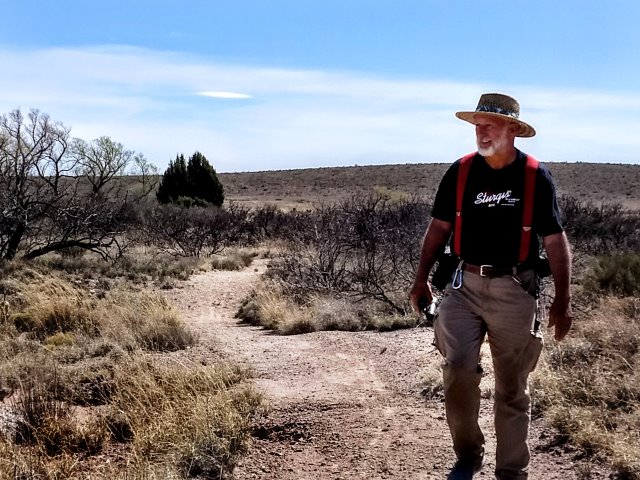 I was glad to get back to camp.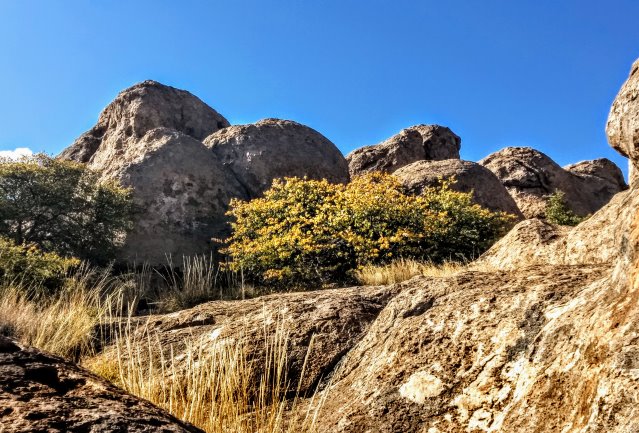 At sunset, I hike up to a high point in the rocks and take only a couple photos before I discover that my phone is out of battery. By time I get back to Cougar to get a small USB charger, the color has faded. It is still pretty, but too subtle for a good photo.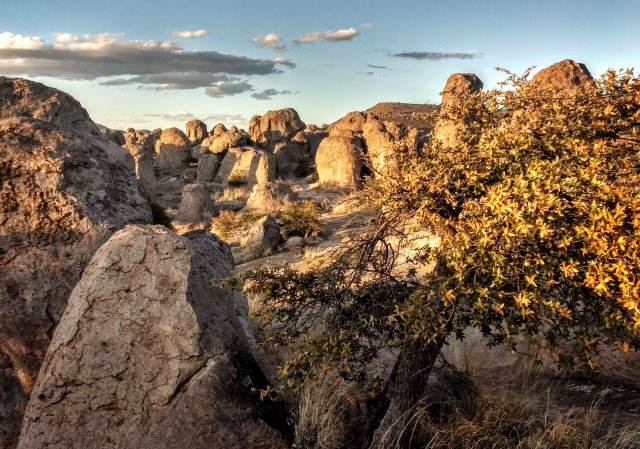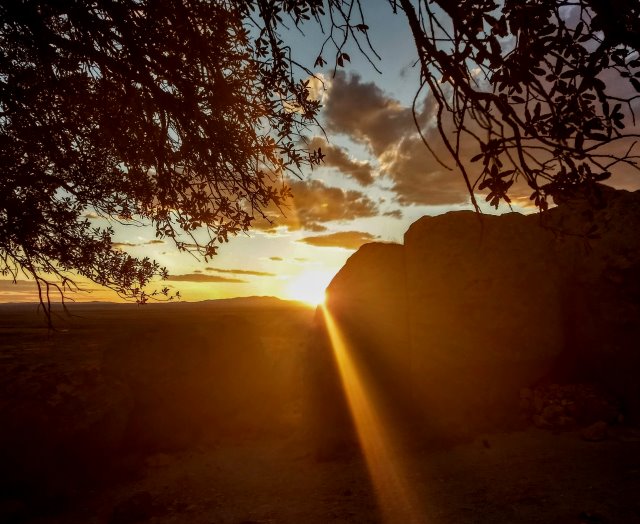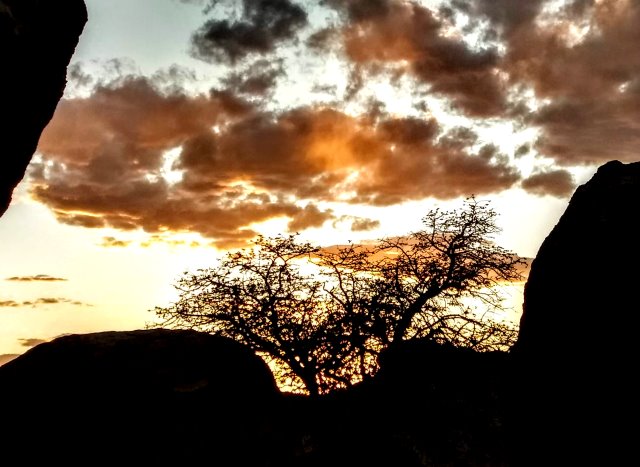 Playing viola this evening, I run through Suzuki Book II, a change from the usual bluegrass tunes. I am tempted to finish the next blog, but it is already close to bedtime, so let it go. Clifford plays his dulcimer awhile, which is a fine and good thing at the end of the day.