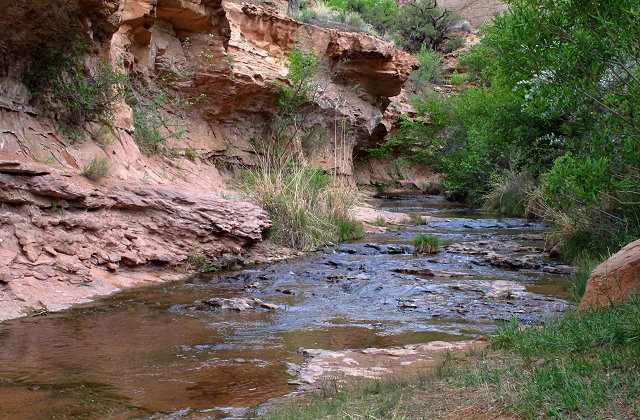 Sunday May 7th is mostly sunny in the morning, but increasing clouds during the day.  As well as the usual journal writing and editing, I also make potato salad in anticipation for having lunch with our friend, David, tomorrow.
In the later afternoon we drive to the Grandstaff Trailhead, formerly called Negro Bill Trail, just a few miles down the road.  We only hike about a mile in, as it is too late in the day to do the whole trail. However, it is a very interesting and pretty canyon with the trail running right alongside a creek.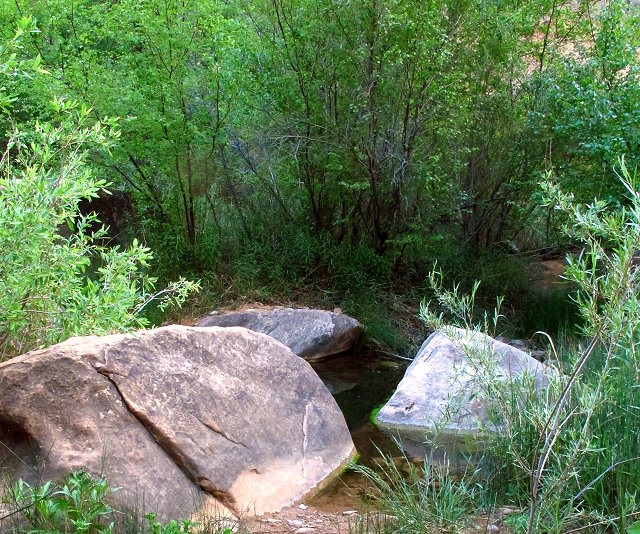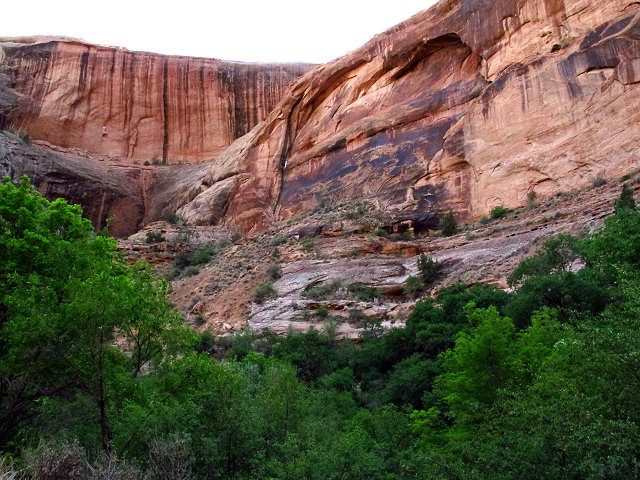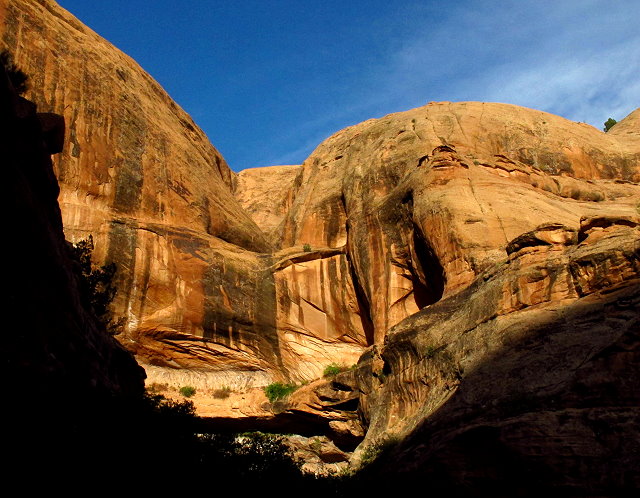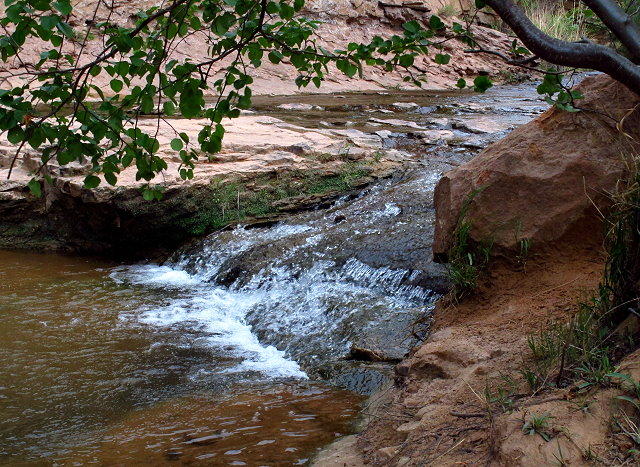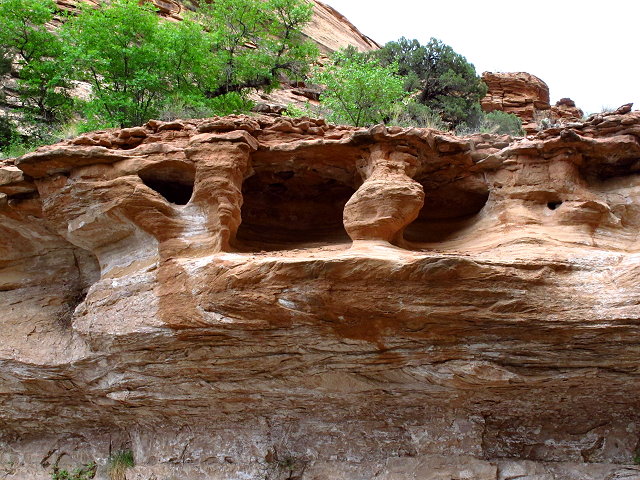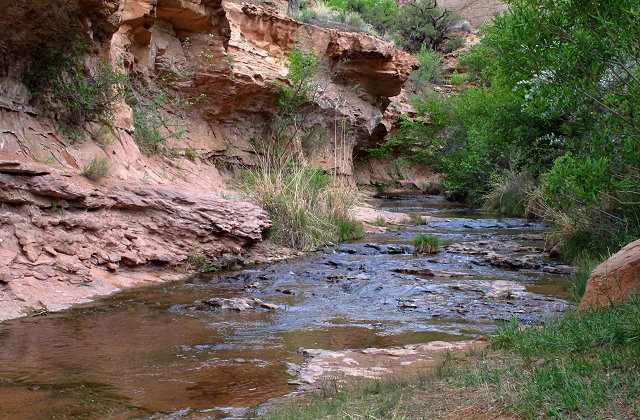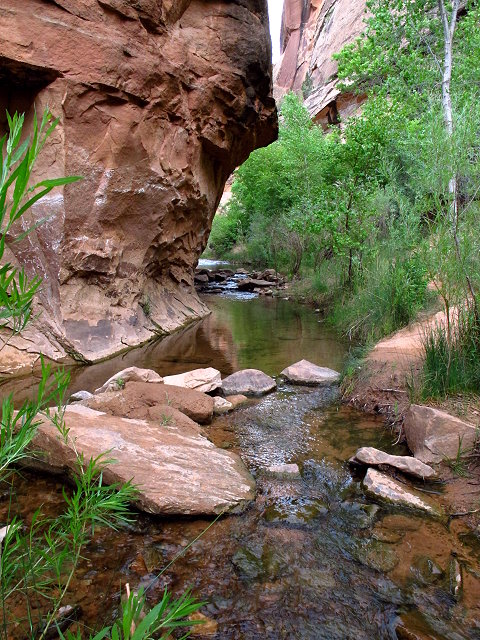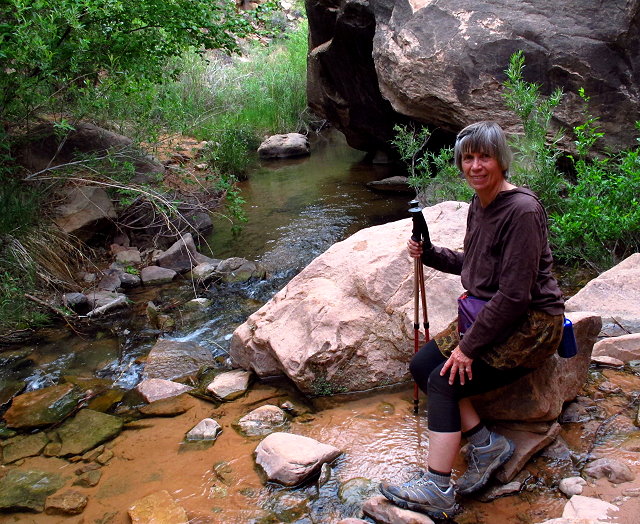 It is fun for both of us and it is good to get in a hike before we leave this area.
Clifford has his experiments going on in the kitchen, so I work outside on our picnic table until a big wind comes up, forcing me to head in. We have some of the potato salad for dinner, then tidy up and off to bed.
Monday May 8th is a town day in preparation for leaving the Moab area. We go to the laundromat, run errands, and pick up the supplies we will need for the next leg of the journey. David is unable to join us for our picnic lunch as planned; we are sorry to have not gotten together with him before our leaving. We go to the library to get caught up on emails and such. Becka calls, so she and I have a chance to visit before we head back up the canyon where there is no cell service.
Back at camp, we clean out the Suburban and get Clifford's tubs all packed in the back, as well as packing up as much as I can inside Terry. I have greatly appreciated and will miss the great red cliffs here and the powerful Colorado River,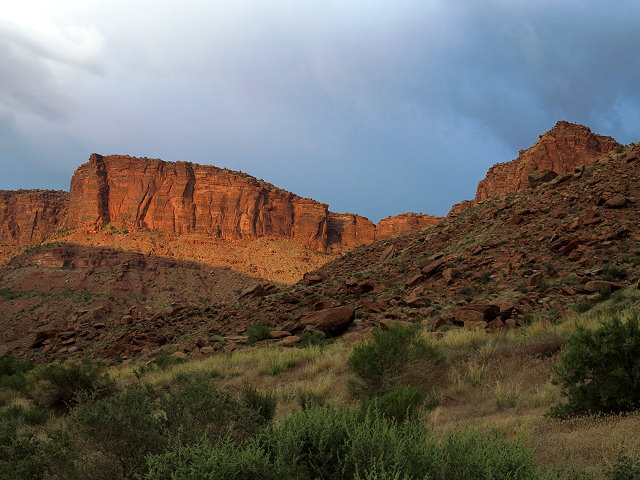 but I am not really sad to be leaving, as being camped so close to the highway with all the traffic has not really suited me well. It is said that variety is the spice of life… I guess some spices are just tastier than others!