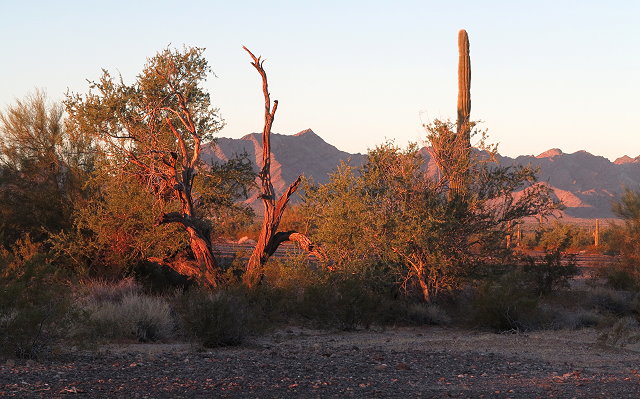 Tuesday December 26: The sky is mucked up with jet trails today, so no photos, even though I do go for a long walk. Rolly has gone to Lake Havasu for errands; Bill and Sally leave for their home in Dillon, Montana. It was fun having them here this past week. Later, after Rollie returns, he and I play music at the campfire. Then dinner at our place. We look into moving to Mule Mountain, a long-term BLM place in California, after our 14 days is up here, but more cons than pros, so will pick someplace closer to Quartzsite. Read "Eight Girls Taking Pictures" before I go to bed.
Wednesday December 27: Today is errand day, not a particularly fun day, but we return to camp with clean clothes, propane, water, food, and no trash. Besides reorganizing my clothes area to make room for the clean items, I write an agent letter for Ang and read "Eight Girls Taking Pictures," appreciating how much harder it was (is) for a woman to make her way in a male-dominated field, since it almost always falls upon a woman to maintain the domestic front, often pushing her personal and career desires to a back burner.
Thursday December 28: Today's temp: 35/72. It is mostly clear when I get up, so I go for a long walk catching images of the rising sun, appreciating what the first light brings to a scene.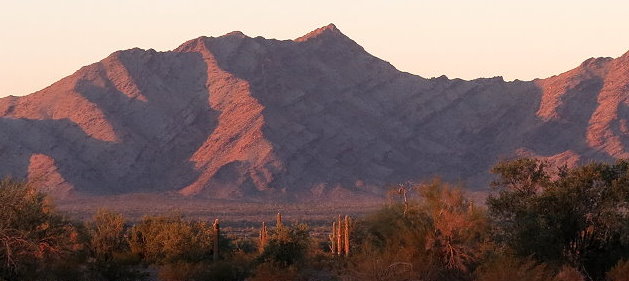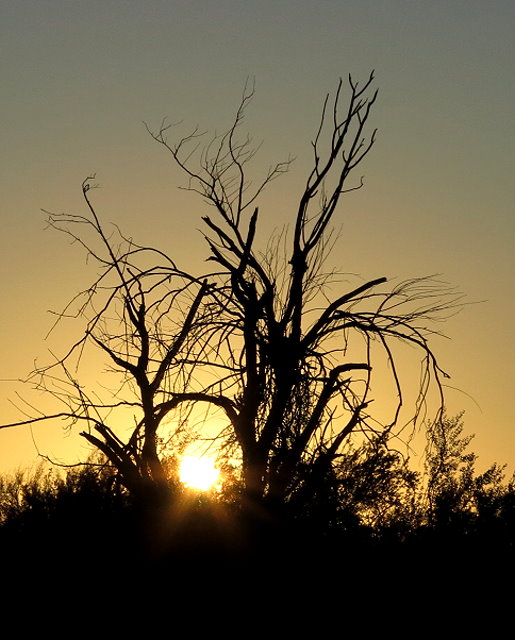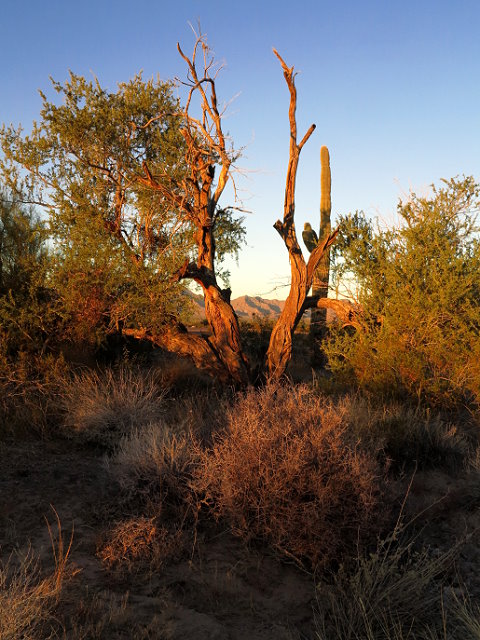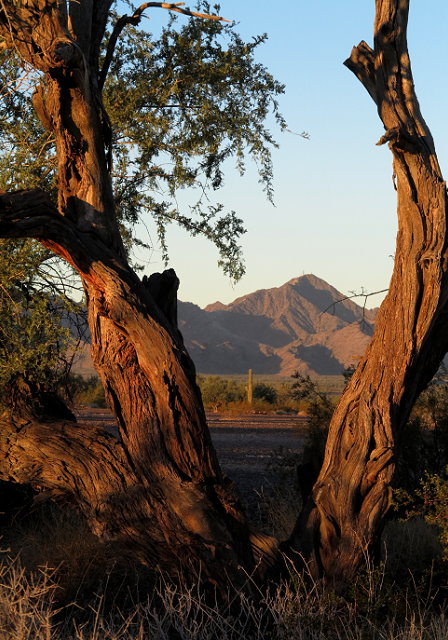 Rollie goes to a jam session with friends at Lake Havasu, so no music here today and I catch up on other things, editing, sending off the agent letter, and finishing "Eight Girls Taking Pictures.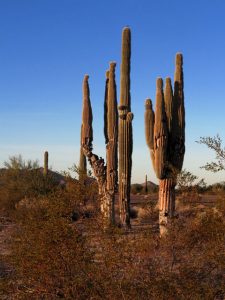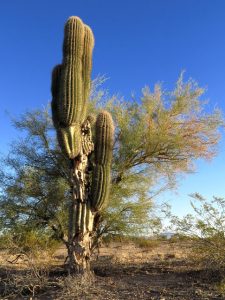 Another walkabout before sunset, enjoying the light at this time of day.