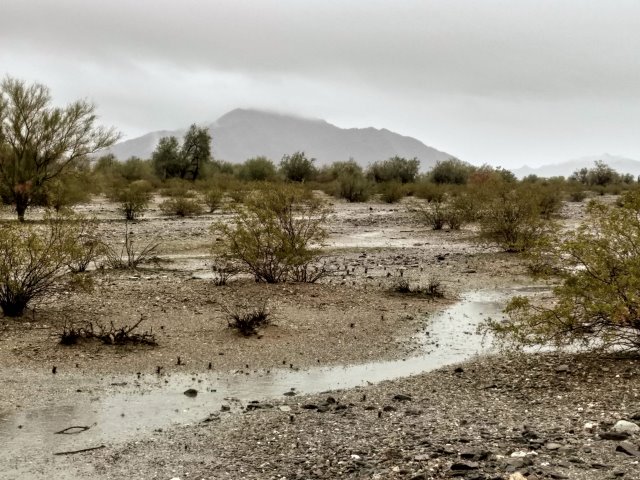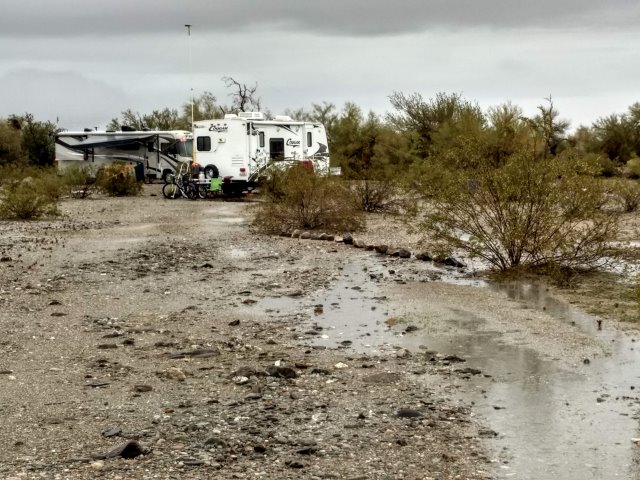 Tuesday January 15: It is raining this morning where Clifford and I are camped at La Posa South, south of Quartzsite, Arizona. This is a big deal in the desert. I go walking, taking photos of the water in the washes and arroyos. Where it has been dry sand, rocks, and gravel on previous days, there are now rivers and streams. It is lovely and peaceful walking by myself in the rain.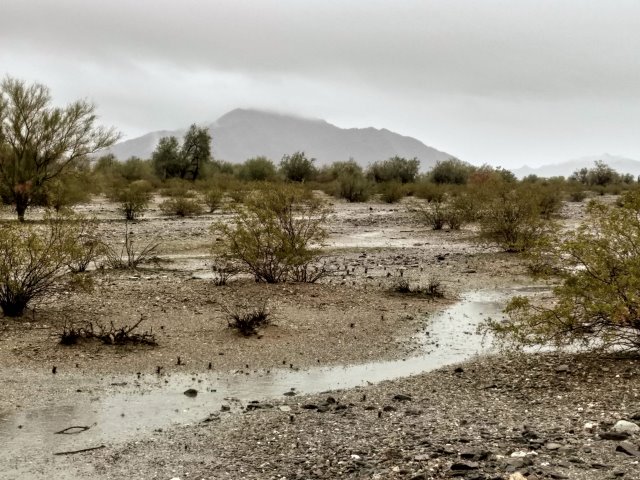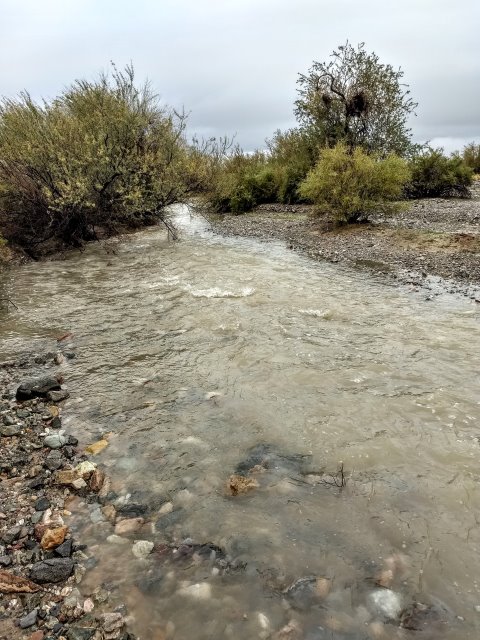 Other than the rain, today is a day with many of the usual activities: editing, blog writing, and music with Rollie. There is now a domain and website platform in place for Ang. It will be up to me to populate the website with information and photos. Sounds like an interesting project except for the fact that I don't know how to do it! Might be a steep learning curve….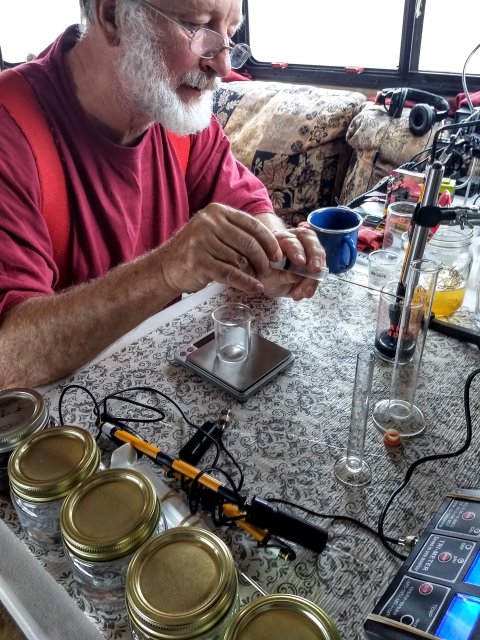 No drone-flying for Clifford today, but research continues.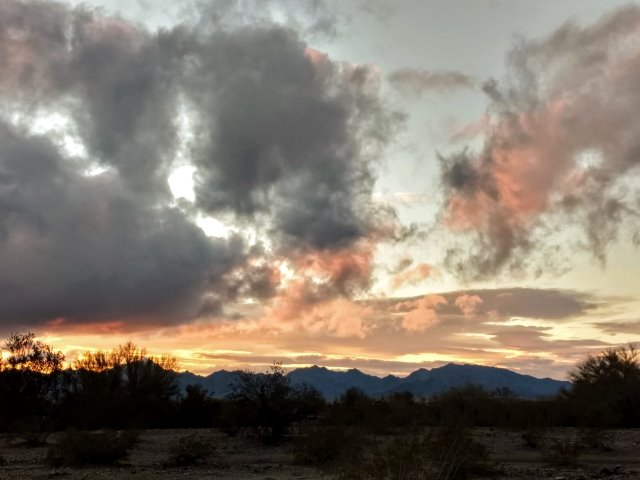 After dinner, Rollie and I play cribbage before I tackle the dishes, and then I write in the journal before heading to bed.