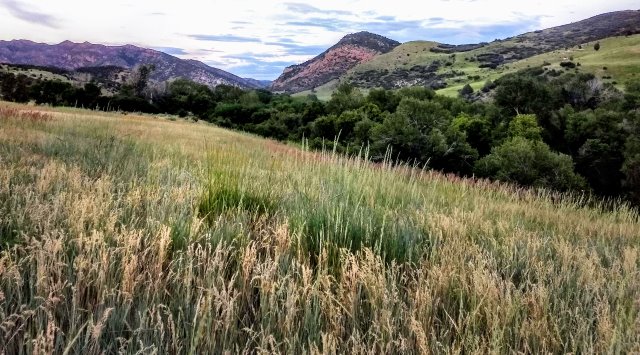 Thursday July 11: I am up early this morning for last preparations before leaving on our summer trip northward. I make coffee, write in journal, and prepare thermoses of tea before Clifford gets up. After smoothies, we finish packing the last minute items, making sure bathroom, kitchen, and lab are in good order.
The to-do list has been very helpful, as most everything has been taken care of ahead of time and what's left is on a check list so we don't get down the road and wonder if we remembered such-and-such. It is 1:45 p.m. by time we finally pull out of base-camp, as I like to call our place here in Monticello, Utah.
I take photos as we travel, saying good-bye to the southeast Utah canyon country. It is 100 degrees by time we reach Moab and hot all the way to Price. Increasing winds make the last portion of the journey harder and we are very grateful to pull into the Walmart parking lot, driving around to the far side to park out of the way. Although it is still hot here, it is not as windy in town.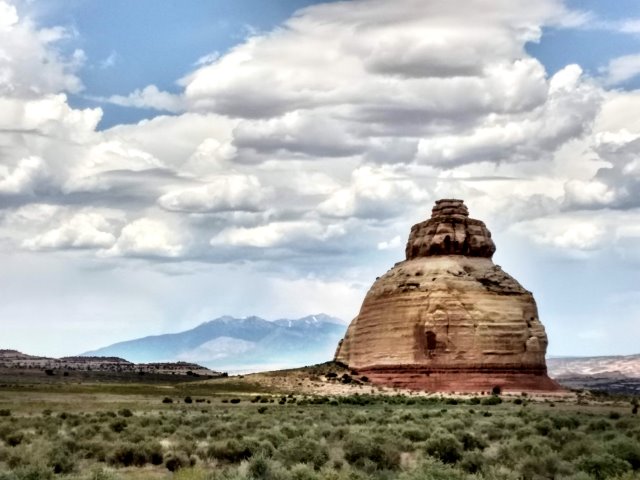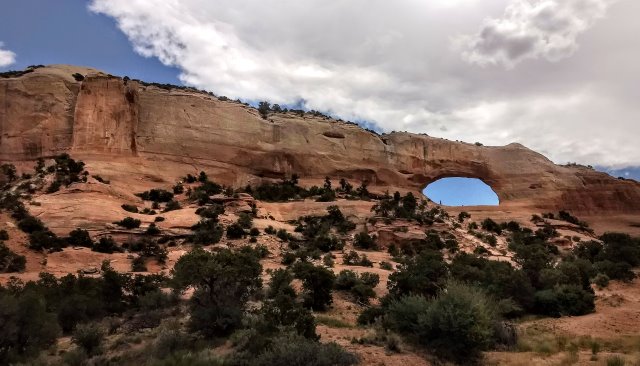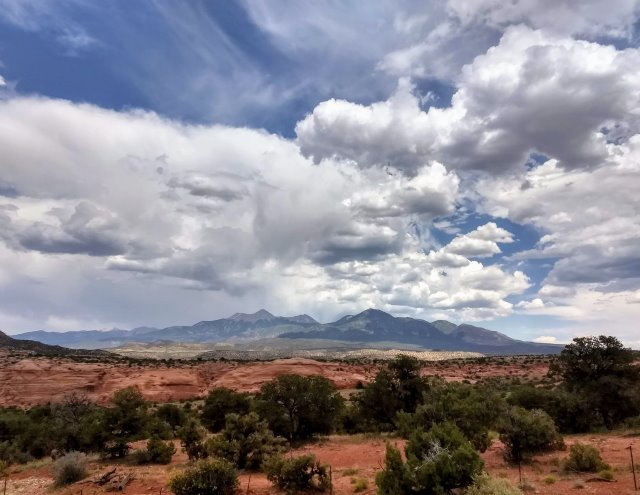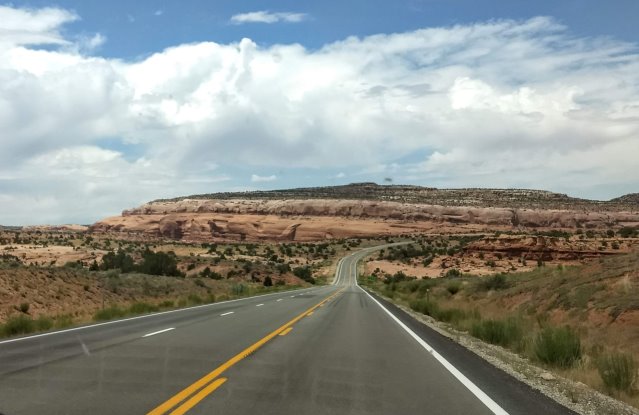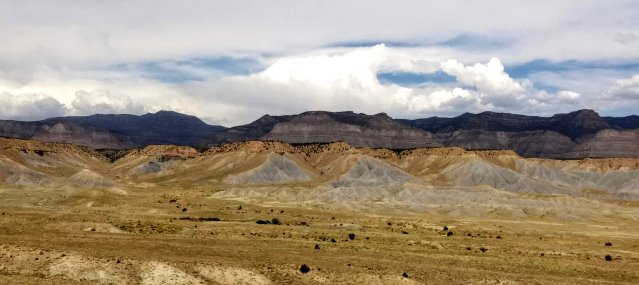 I'm too tired and hungry to feel like shopping, but after taking time for a late lunch, I go in to buy supplies while Clifford naps. It is dark but still warm outside when I finish up in Walmart. I put perishables in the fridge, but let the rest go and head to bed.
Friday July 12: This morning we pick up a few more supplies, and after fruit & yogurt for breakfast, we are on our way. The wind is not so bad this morning, but there is a crazy amount of traffic on highway 6, and we are very relieved to get off this busy winding highway at the turnoff to Diamond Campground, south of Spanish Forks, Utah.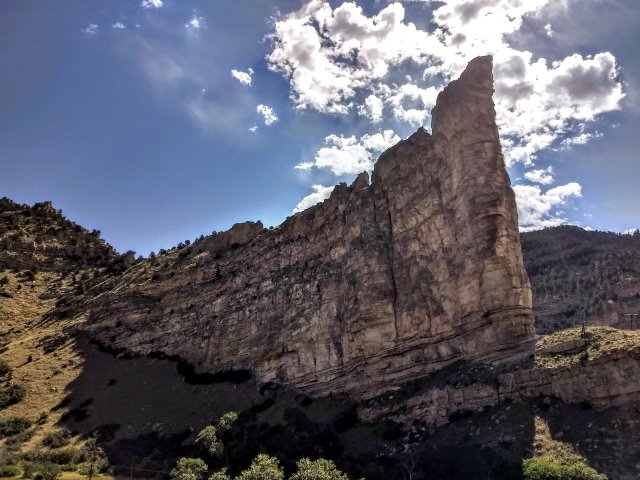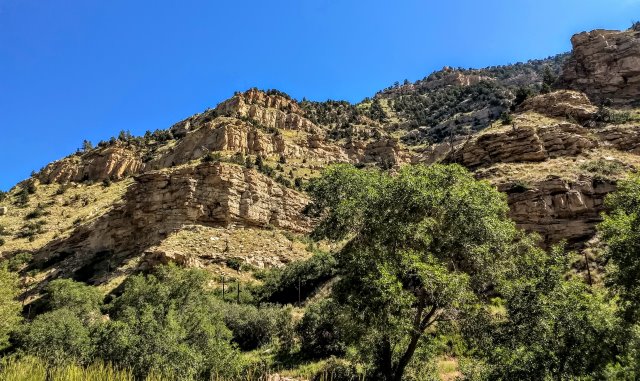 Diamond Campground is one of our favorite overnight places, being located in a scenic valley off the highway. The downside is that most sites are reservation only. We consider ourselves fortunate to find a really great spot with shade on a Friday. It is one of our easiest set-ups with the pads being level enough to not even need the levelers.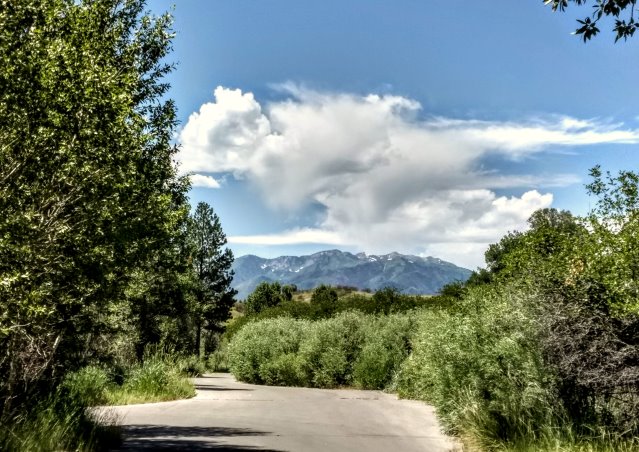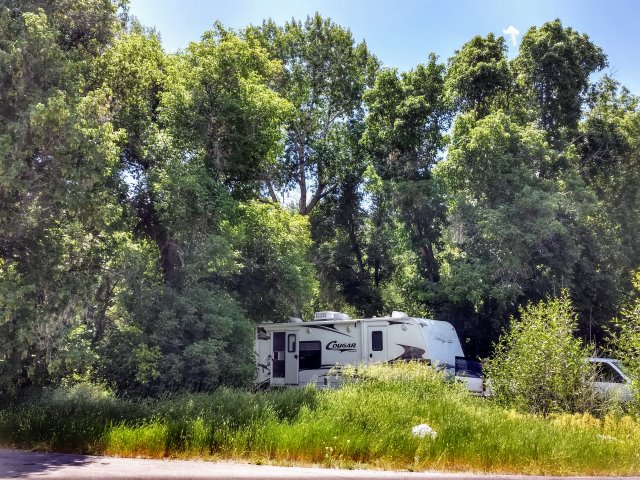 After lunch, Clifford gets his ham radio set up and I spend most of the afternoon walking around the campground, hiking the Discovery Trail, and hiking to the bluff above the campsite near sunset.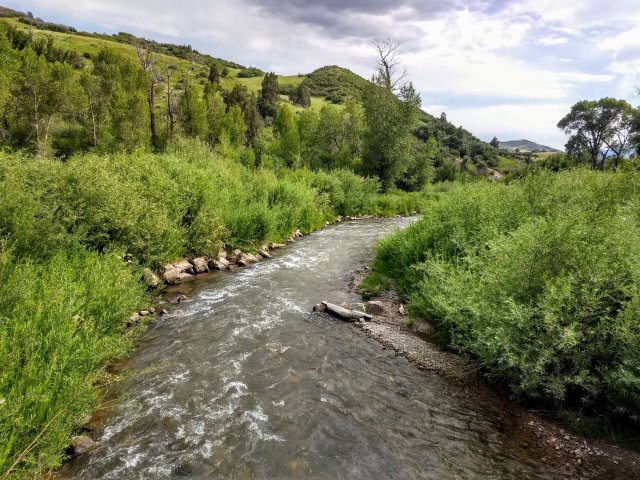 Thistle in bloom

Something pretty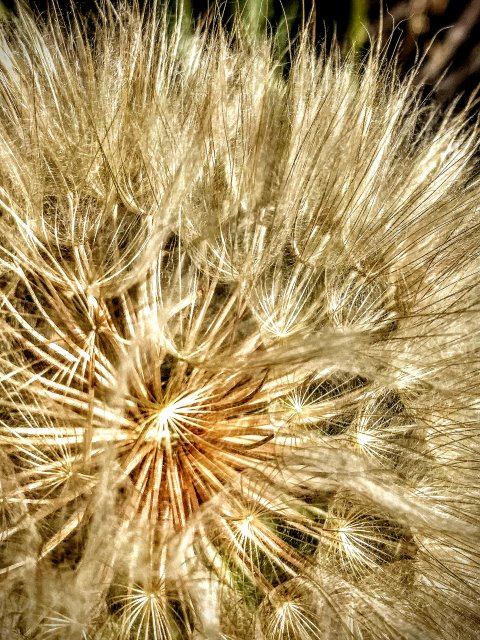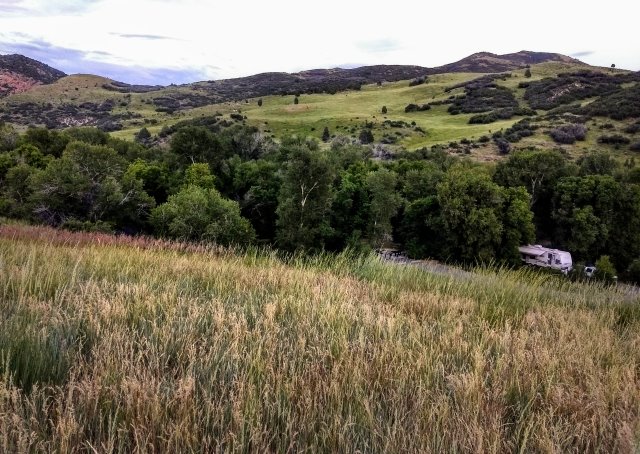 After dinner I edit today's photos, grateful that we will be here another day, a day to relax before the big push to Montana.