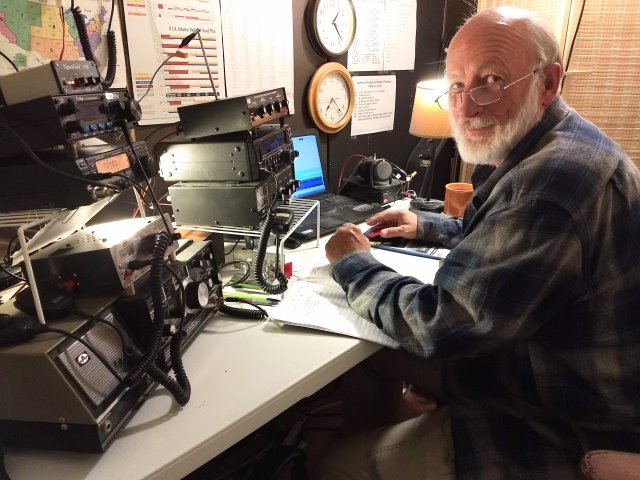 The days of late June and early July are focused on accomplishing all we can while we are still here in Monticello with power and internet. Lots of editing and photo/blogs on my side, while Clifford continues with ham radio and research.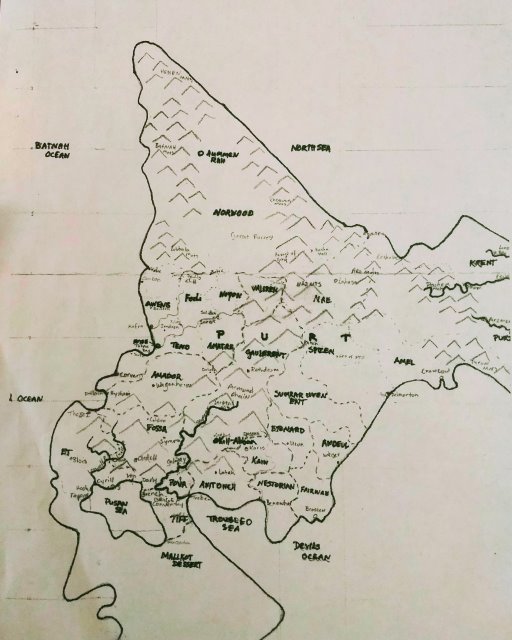 We had thought about taking Cougar up to Abajo Mountain for Amateur Radio Field Day, but decide instead to make better use of our time by staying in town and just doing field day from base camp, as I like to call our place.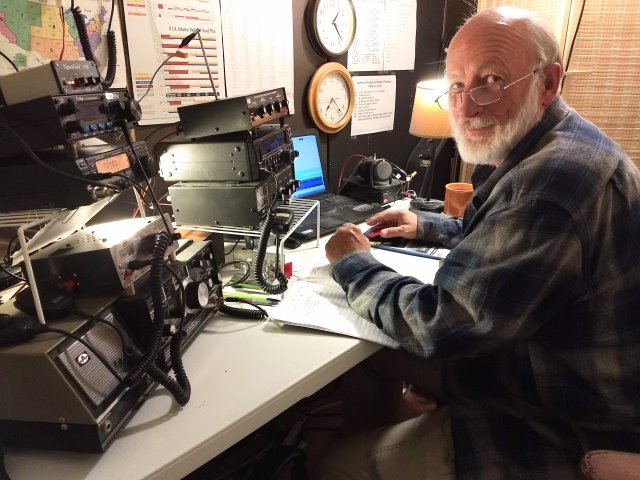 I make a comprehensive organized list of what needs to be done or packed for our summer trip and begin working on that. Cougar is thoroughly cleaned and reorganized. Accounting, CI email, and reviewing the Carnicom Trust are among the not-so-fun things that we take care of. Along with the giant to-do list, we spend time outside, enjoying our back yard, whenever we can.
Enjoying our yard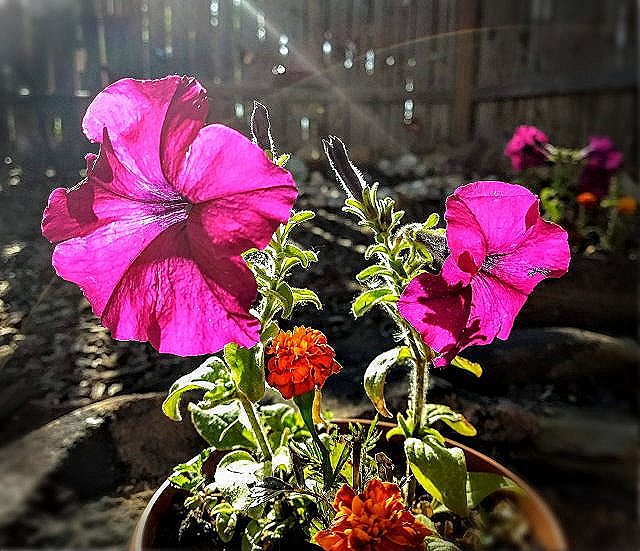 We discuss taking a different route to Montana this time, but in the end decide to take the same route north as last year and a different route home in the fall. The upside is more time with my family, the downside is that we won't go to Olympic National Park. However, we will look for different places to camp while in Montana so as to add variety to the journey.
The temperature varies from a low of 40 degrees to a high of 88 degrees, not bad for this time of year. The wind, from a breeze to unpleasantly blustery, is more or less constant. Fortunately, our wood fence blocks some of it so we can still be outside for a bit most days.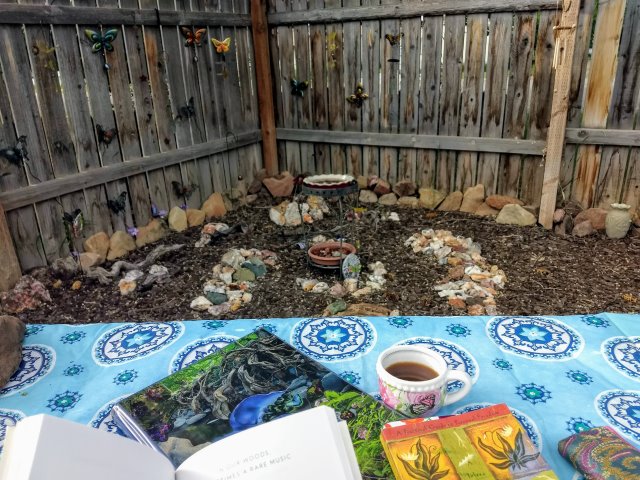 With an eye on the forecast and an awareness of traffic around the 4th of July weekend, we decide to leave after the 4th and set the 11th as our leaving day so as to drive through Salt Lake City on a Sunday morning.