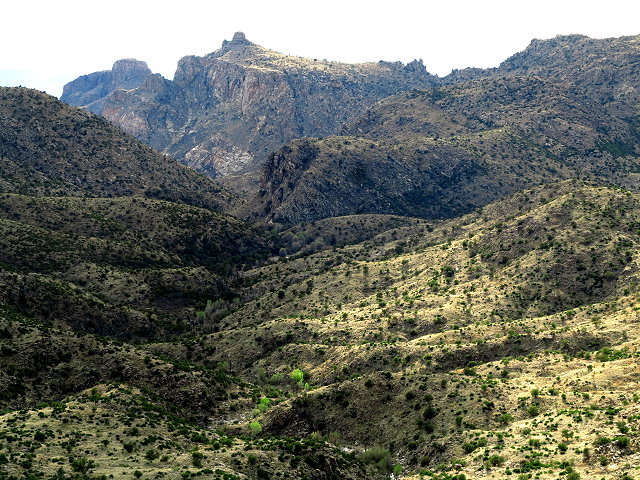 Saturday March 11: Cloudy and a little cooler with a bit of rain this morning and a high of 65 degrees today.
I hike a ways on the Arizona Trail where it parallels the Molino Basin Campground and come out at the group site. Nice hike and scenic. I receive a text from our new friend and fellow musician, Rachel, who has gone to Cochise Stronghold to camp. Although I can receive her texts, I can't send any out from this location.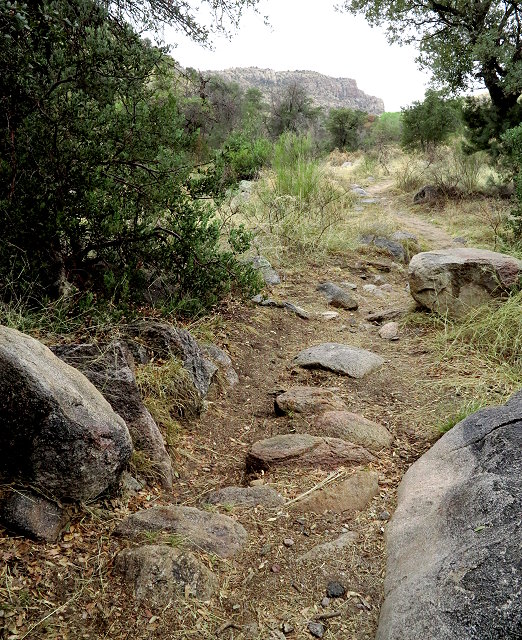 Back at camp I make tea, then visit Rollie and we look at maps in case he decides to leave before we do. Today I tackle domestic chores, cleaning out the closet, which tends to become a jumble since so much stuff has to go in that storage space.
In the afternoon, the clouds open up a bit, so we decide to drive on up the highway to Mount Lemmon at the end of the road.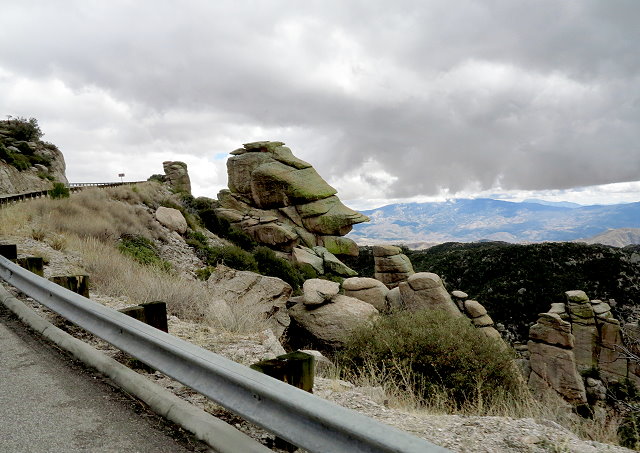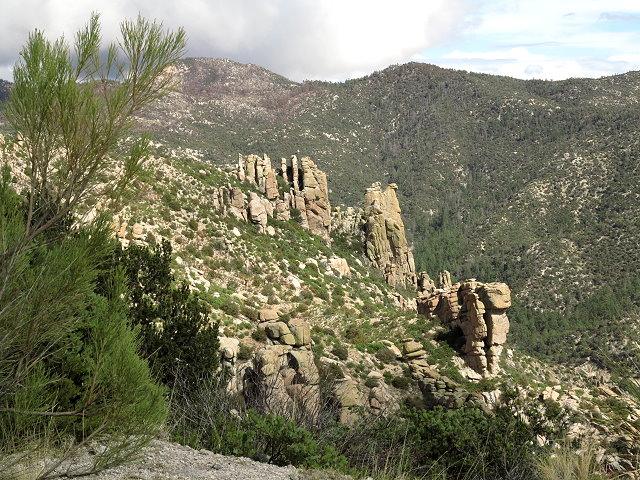 I want to stop at some of the vista points while the clouds are still dramatic, but Clifford wants to get to the top first. The clouds are not nearly so dramatic on the return trip, but we stop at Windy Point Vista on the way back down the mountain and spend some time meandering about this rocky outcrop of stone.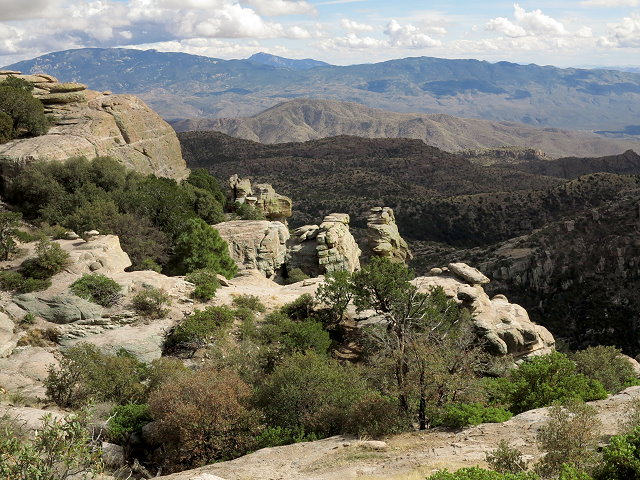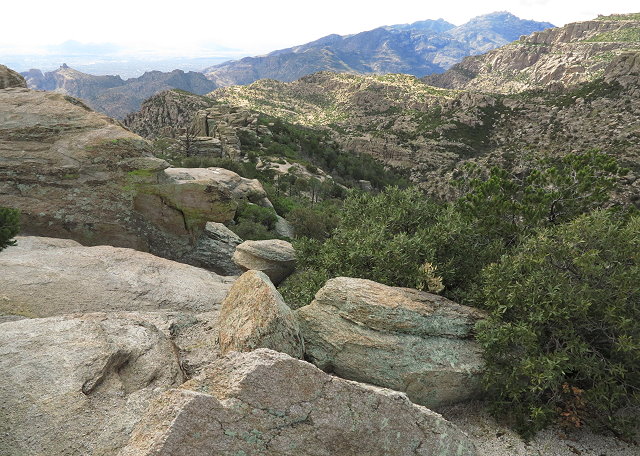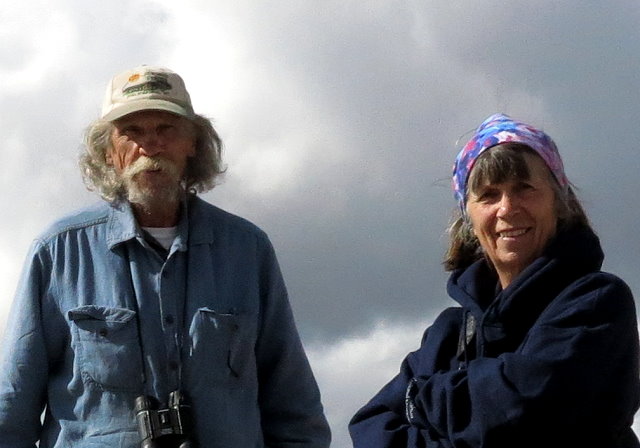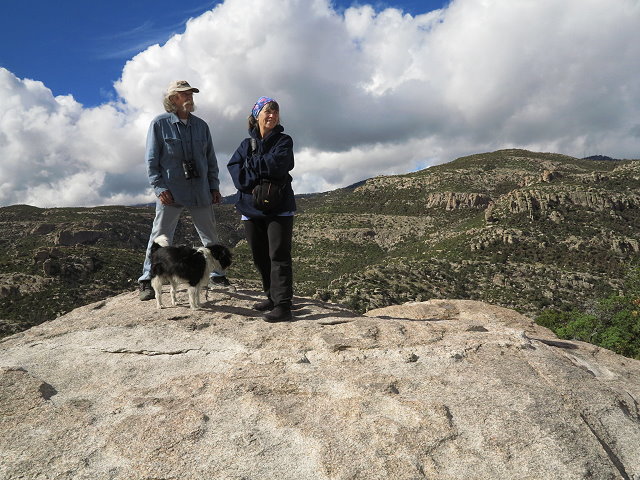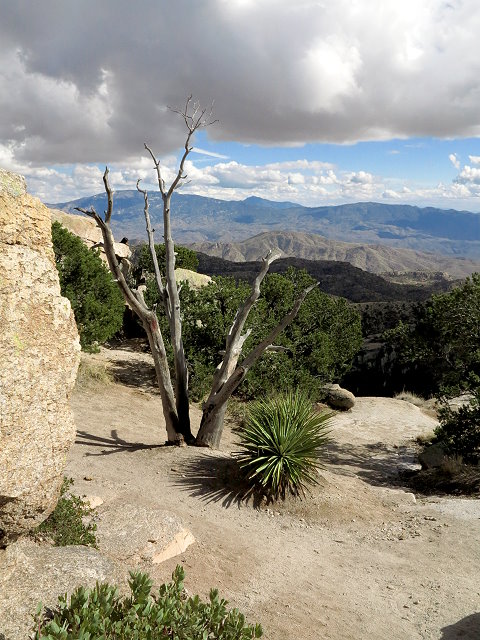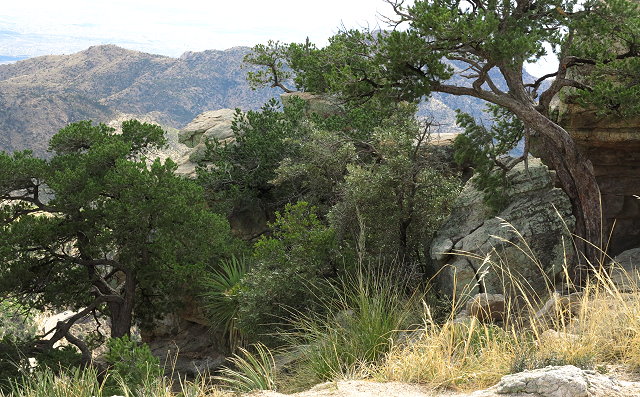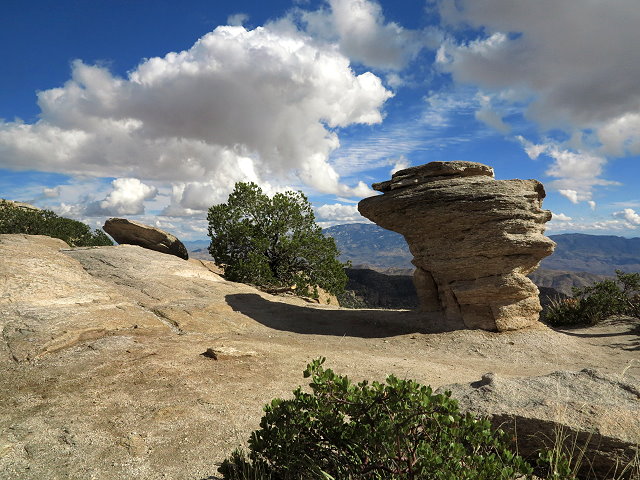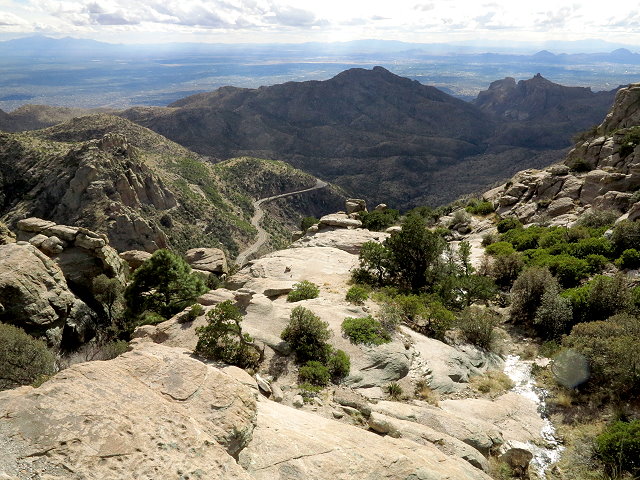 We make another stop on our way down the mountain, and even though we have traveled down for some time, we can see the highway far below us.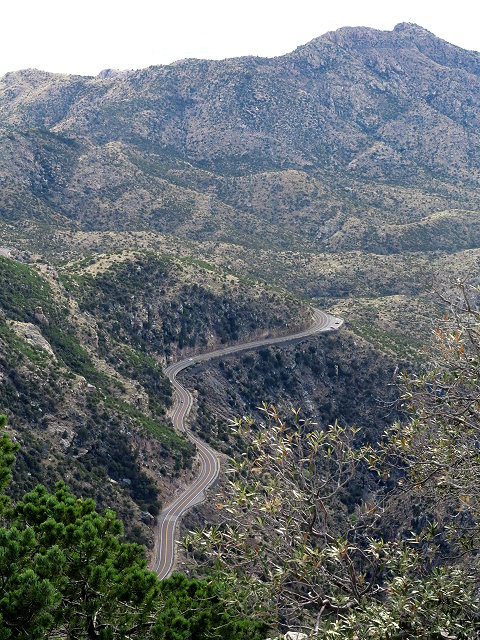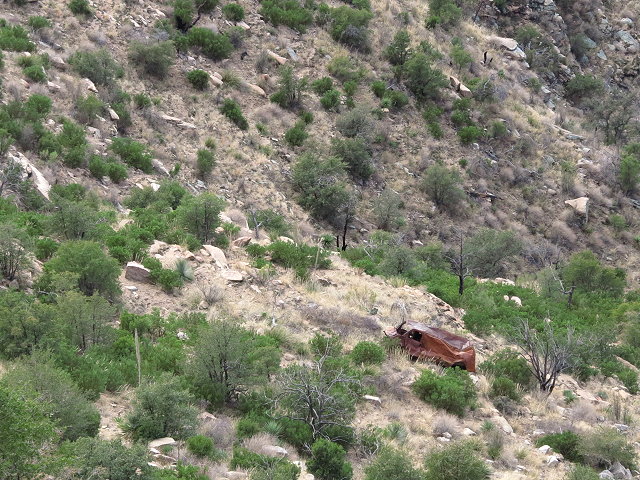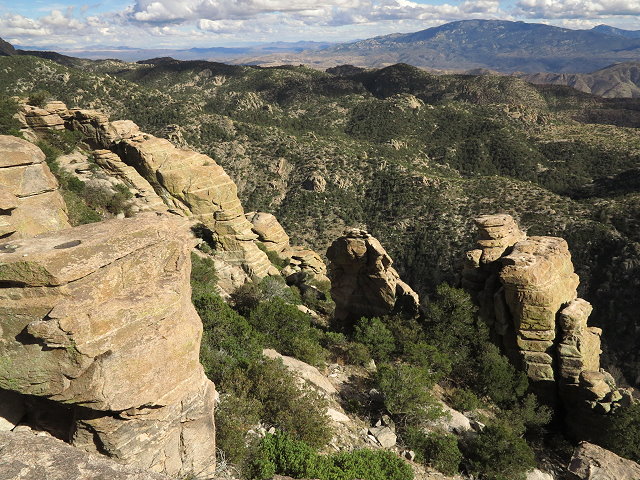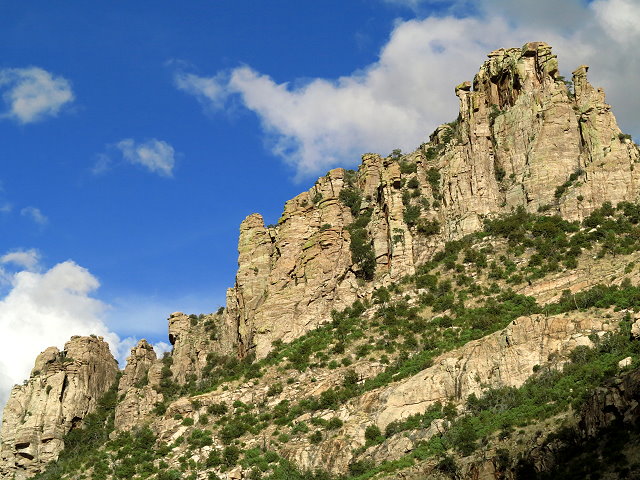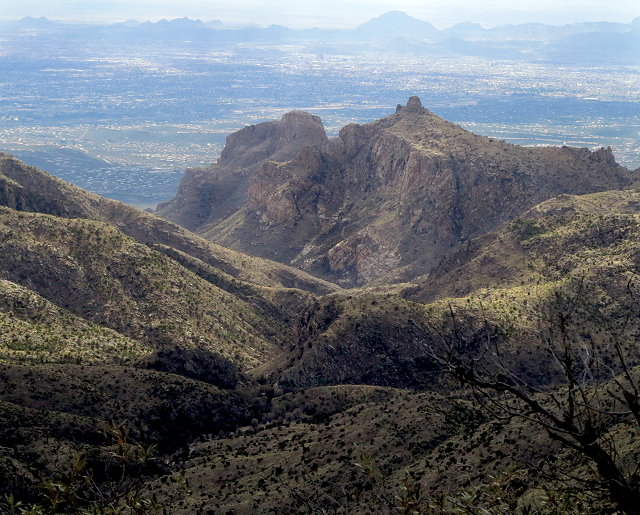 Back at the campground we are surprised to see that Rachel has returned. We have hopes that she will be able to come to our campsite for a jam session, but she finds a spot at the far upper end of the campground, too far for a get-together this evening. However, we look forward to playing music together one these days while we are all still here at Molino Basin.
After dinner, Rollie and I play a game of cribbage before I do dishes. Planner and journal, but no editing today, due to taking time for the outing to Mount Lemmon.