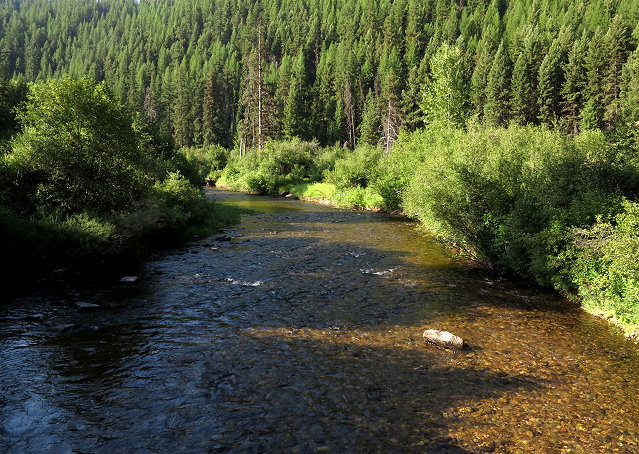 Tuesday July 17: Although we like Divide Bridge Campground along the Big Hole River in southwest Montana, we are on a time schedule and leave fairly early.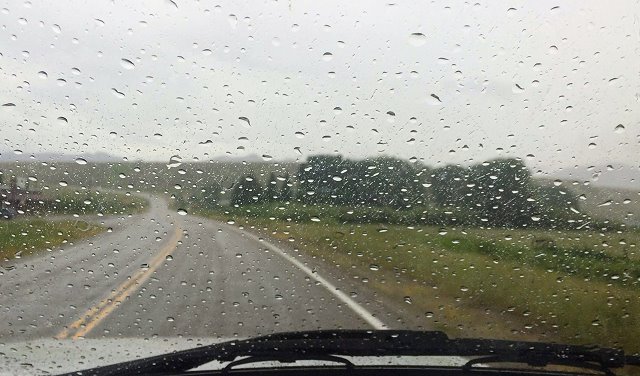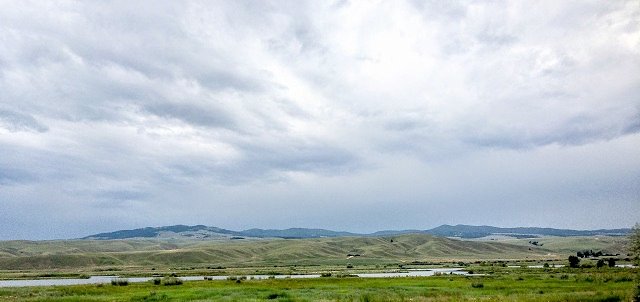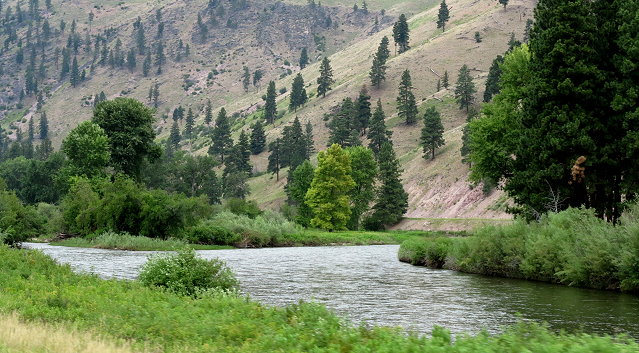 We arrive at the Lolo Creek Campground north of Lolo, Montana, about mid-afternoon. This is a great location, relatively close to siblings in the Bitterroot Valley and kids on the west side of Missoula, as well as friends in Missoula. The drawback is that there is no cell service, so we have to drive back to Lolo to let everyone know we are here and begin making plans for getting together.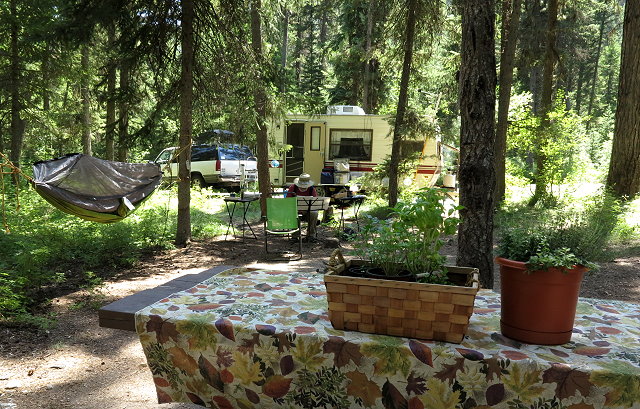 Later, my brother Rollie and his pal Ninja drive up to see us and we play music – first time together since March. Since we are going to be doing a "gig"in a few days, some practice time together is a good idea.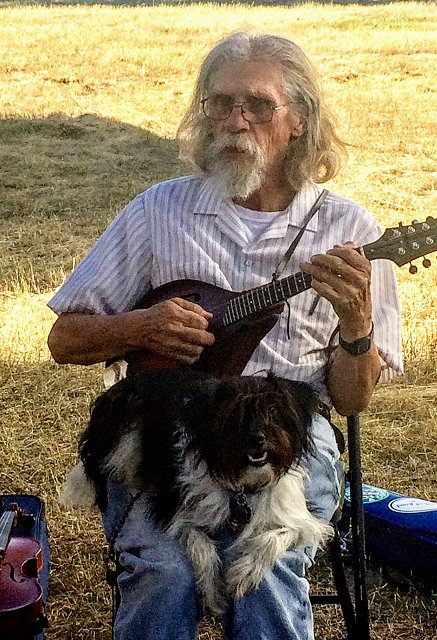 We share a late dinner and I wrap up the day with the usual evening routine of reading, journal writing, and so on. Clifford works with his ham radio since we will be here long enough for him to set up his big antennas.
Happy to be here, happy to be in Montana, and soon I'll be seeing my kids and my other siblings. Montana, here we are!
Wednesday July 18: Today is a day of settling into our spot, as we will be here for two weeks. We walk to Lolo Creek, just a short ways away, but other than that, we hang around camp, enjoying a relaxing day.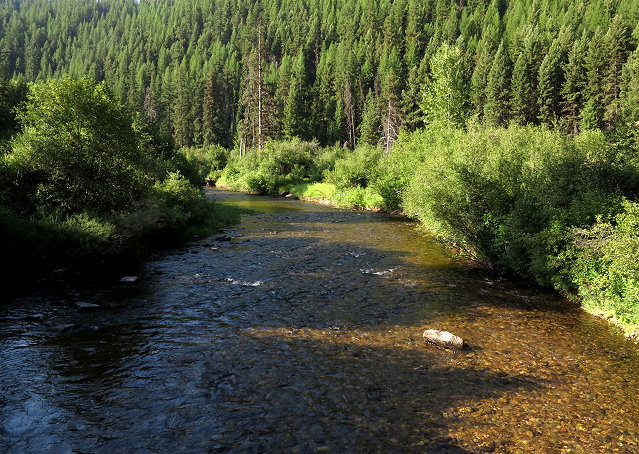 Clifford is focused on his ham radio communications and playing his dulcimer. I finish getting the inside of Terry set up, read, and write in my journal, having gotten behind while traveling.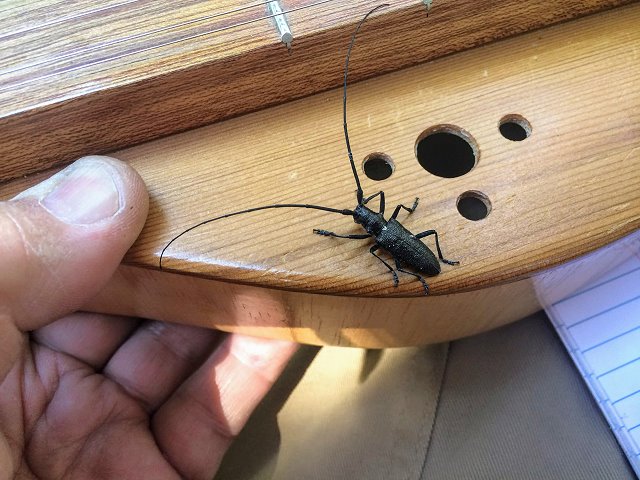 In the afternoon, my brother Rollie comes out to play music and have dinner with us. A peaceful day, and it sure feels good to know that we do not to have to pack and be on the road in the morning.