Thursday July 12: Today we are leaving for Montana. I have spent several days getting the camper packed and things ready for us to leave, but there are always last-minute things to take care of. Clifford has to pack lab items and he has a call with a CI consultant. It is 4:00 in the afternoon before we are finally on our way.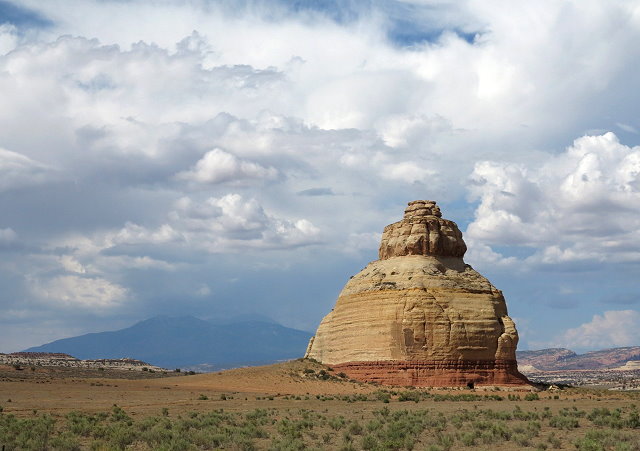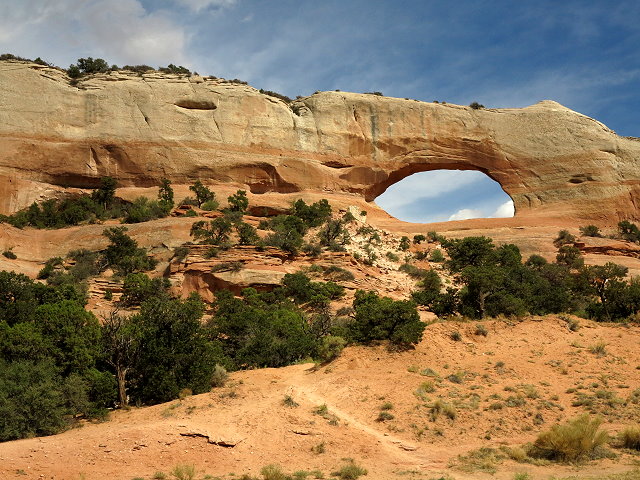 After a brief stop in Moab, we continue on north. The route between Moab and Price, Utah, being rather barren, is not my favorite part of the state and I'm glad when we reach the Price Walmart where we'll spend the night.  We set up in the back lot with a tree beside us, balancing between the hiss of the street light and the rumble of a semi engine. We pick up a few supplies, then opt for an easy soup dinner tonight.
Friday July 13: We finish stocking up and get a much earlier start today, winding our way through the scenic canyons of Utah south of the Salt Lake City complex.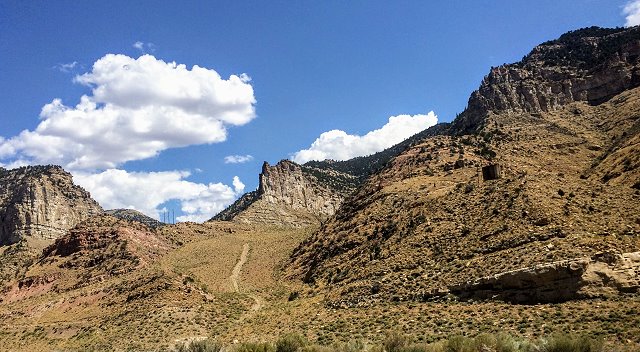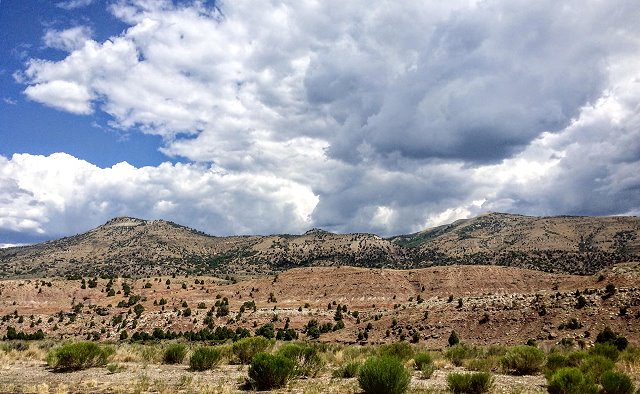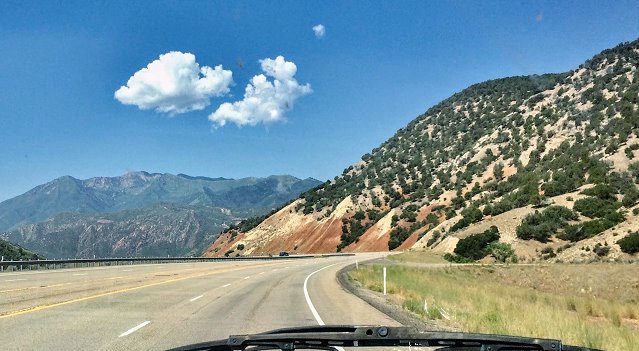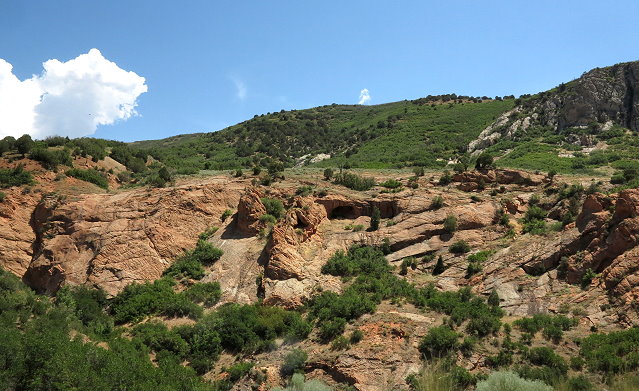 We arrive at Diamond Campground south of Spanish Forks in early afternoon. Although most spots are taken or reserved, we find a pretty spot with shade and privacy.
It seems quite hot here after having gotten used to the cooler elevation of Monticello. After a tuna sandwich, we take naps, avoiding the pesky bugs for awhile. Later on, we play frisbee, which I'm not very good at, but it was fun. After dinner, I have my usual routine of reading and writing in the journal before bedtime. Clifford always has books to study and his ham radio gear to work with.
Saturday July 14: We are spending the day here at Diamond CG so as to make our run through Salt Lake City on a Sunday morning. It is quite delightful having a day to hang out – reading, writing in the journal, playing viola, playing frisbee and going on a walkabout on the nature path with Clifford – like a real vacation!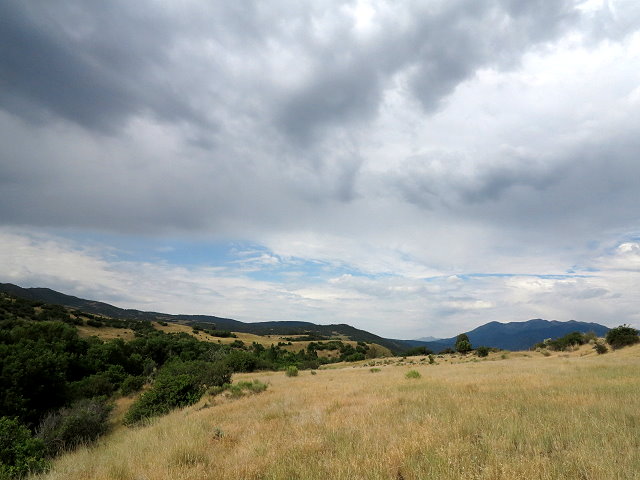 Sunday July 15: We are up at 8:00, and soon packed and on our way. It does help to get across Salt Lake City on a Sunday morning, but even so, it is my least favorite part of any trips we have made north and south. Sure wish there was some other efficient way to get from Montana to southern Utah.
 We arrive in Idaho Falls, Idaho, in the later afternoon and get set up along the stretch of grass and trees bordering the side parking lot at Walmart. After getting a few supplies, we go to Panda Express for dinner, as I am too tired to cook tonight. It is too hot to feel like doing much. This sure would be a good time to have a picnic table in the shade!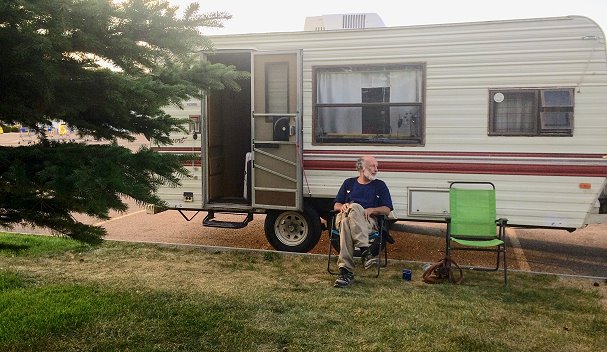 Monday July 16: We leave Idaho Falls about 10:00 a.m. and it is always exciting to cross over into Montana.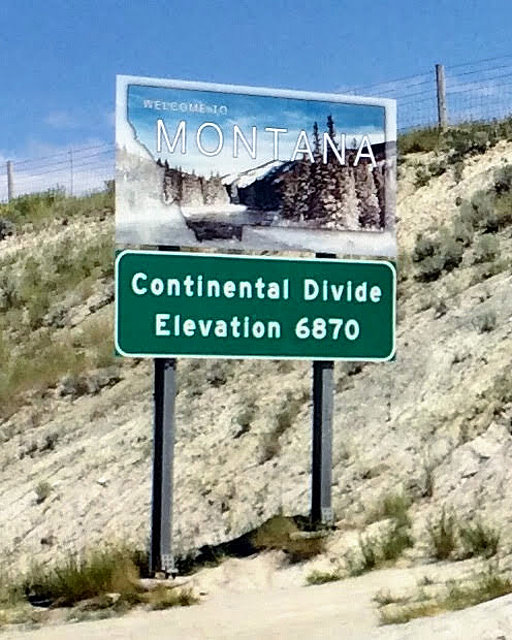 We stop in Dillon to see my cousin Bill and his wife Sally. Sally has a small, but gorgeous yard. We can't stay long, as we need to reach our next camping spot and get set up, but it was nice to see them for a little while.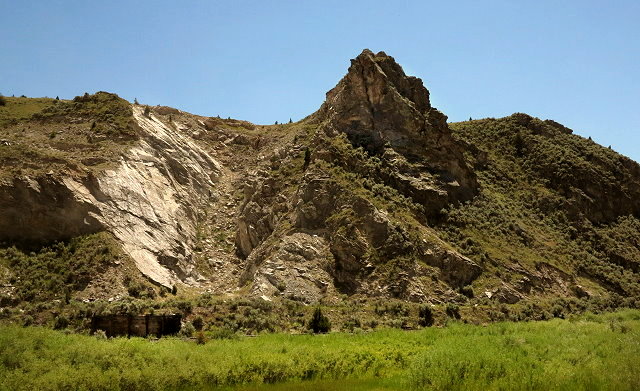 When we reach Divide Bridge Campground, I am excited to see a spot available by the Big Hole River. This is exactly the spot I was hoping for, but when I get out to help guide us in, I find that the mosquitoes are abundant and voracious. So, we drive to the far side of the campground away from the river, but don't see any spots that we like. The compromise is the row of sites in between the dry side and the river. It is nice here with lawns and shrubs, but not so many mosquitoes. We find a spot with a tree and after getting set up, we sit out at the picnic table with cool drinks.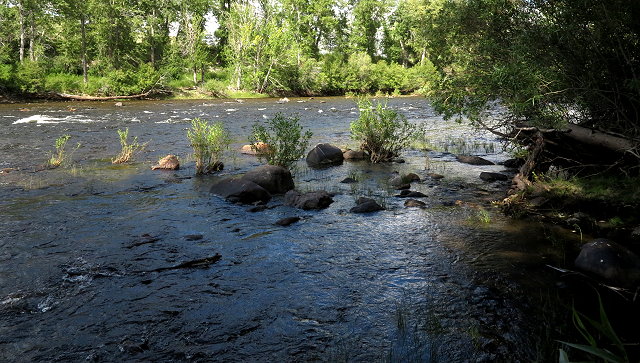 I am happy to be in Montana, and soon I'll be seeing my kids and my other siblings. Montana, here we are!