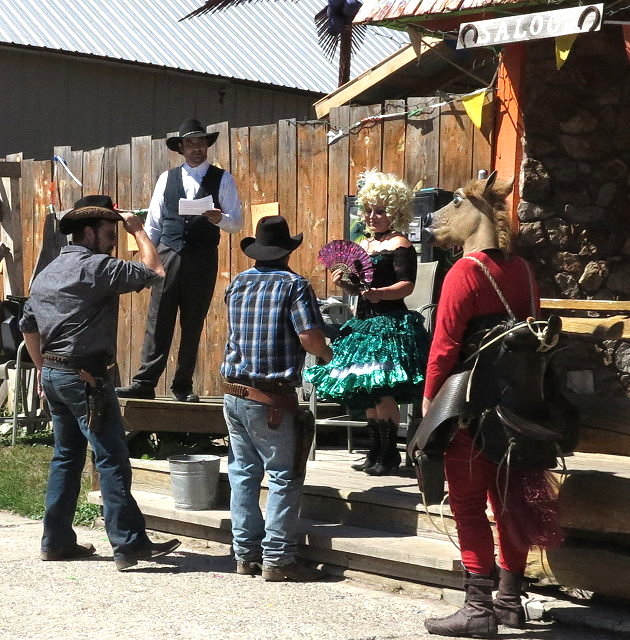 Saturday July 21: Yesterday my brother Rollie moved his motorhome to Lolo Creek Campground, and this morning he and I are heading to Alberton to participate in Alberton Railroad Days. He picks me up in his S10 and we head over the mountain on back roads to reach Alberton before the parade.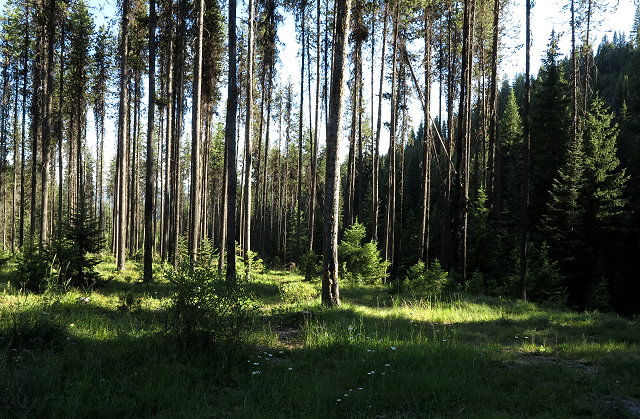 It is great to see my daughter Ang, who is the organizer of this event, a money-raiser for the non-profit that she established for the benefit of the Alberton community. Rollie and I are happy to add to this event and we get set up in the park to play bluegrass music. Besides playing music, I take photos at the parade and the "Shoot Out." I am happy to see my daughter Merri and her family, including my youngest great grandson for the first time, as they stroll through the park.
Townfolk at the Shoot-out

Shoot-out barmaid
Shoot-out Horse

Shoot-out narrator
Shoot-out story unfolds
Shoot-out characters, and they are certainly Characters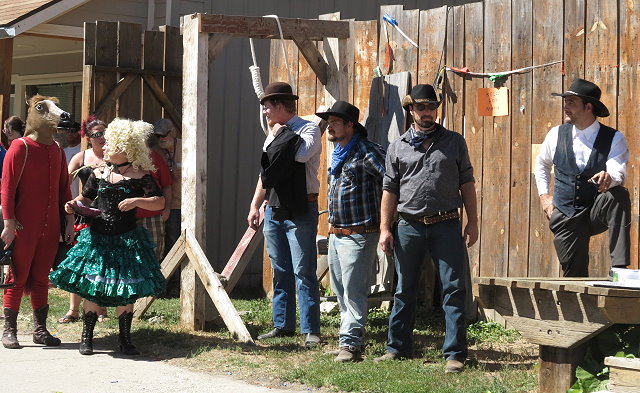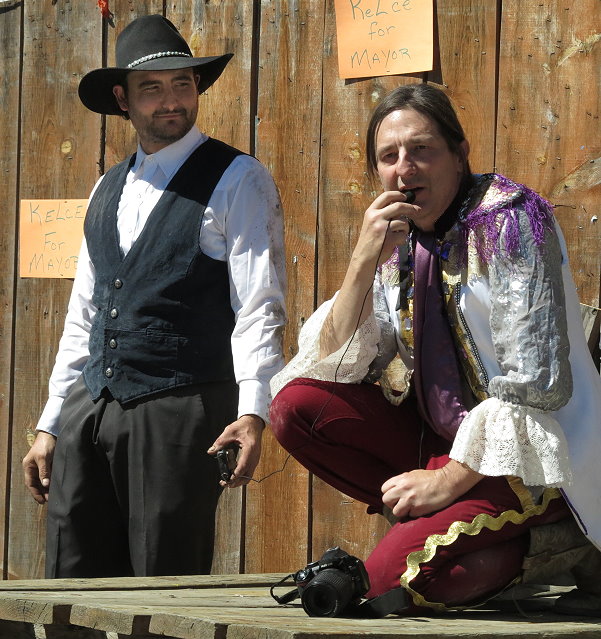 Later, Clifford joins us and we walk about to see the vendors, listen to music, and have a great lunch, courtesy of Merri who lives just up the mountainside from the festivities. Rollie plays with the Old Time Fiddlers at Trax, one of Alberton's bars, and I am invited to join them for one tune on the viola, which was fun.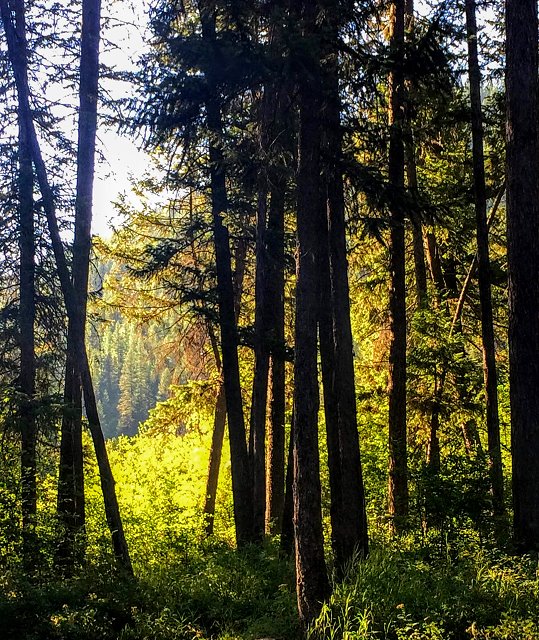 Clifford, Rollie, and I leave about the same time, driving back over the mountain and back to our campground, satisfied with the events of the day.