The week of Monday June 10 to Sunday June 17 is highlighted with a visit from an independent film maker who is interested in Clifford's research and who spends some time interviewing him. It will be interesting to see how Clifford's work dovetails with other researchers who will be interviewed for the documentary in mind.
Most mornings I am able to sit outside for my journal and quiet time. I am pleased to see more poppies, the nearly hidden climbing rose, and volunteer flowers making their appearance.
More poppies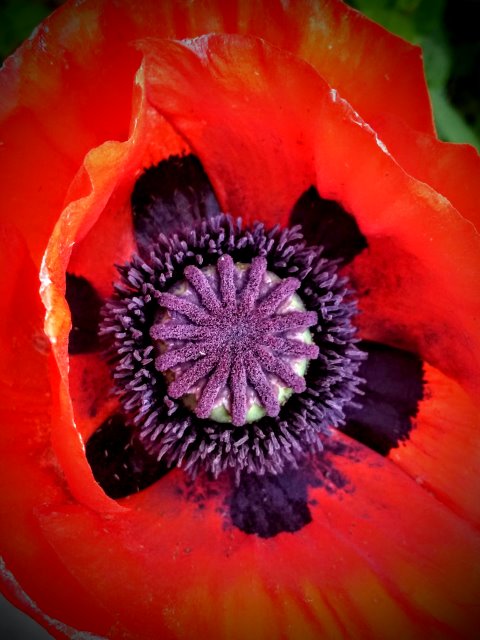 Creative version of yellow rose

Volunteers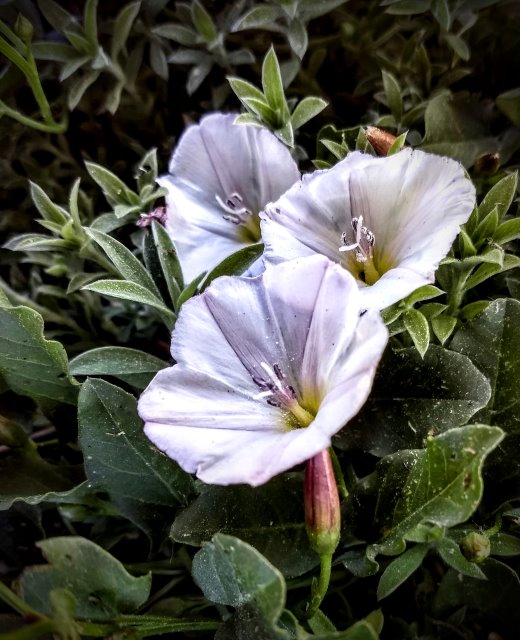 One morning, having arisen at dawn, the color to the east is quite pretty, so I quickly put a poncho on over my pj's and walk to the end of the street to take photos. I can't really get away from buildings and powerlines, but I am liking the early morning light on the grasses and silhouettes against the cloudy sky. The next morning, I walk a different direction to catch more of the morning light at sunrise.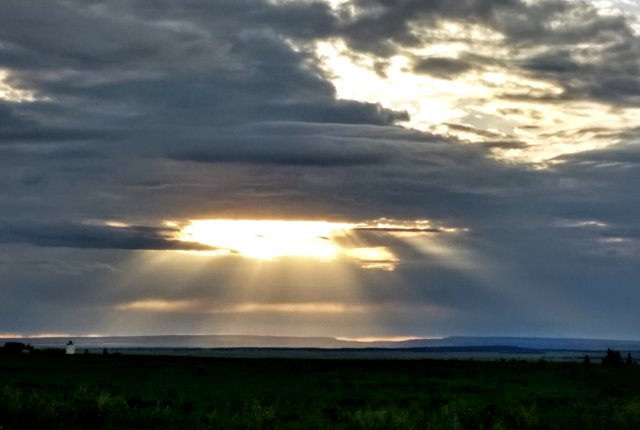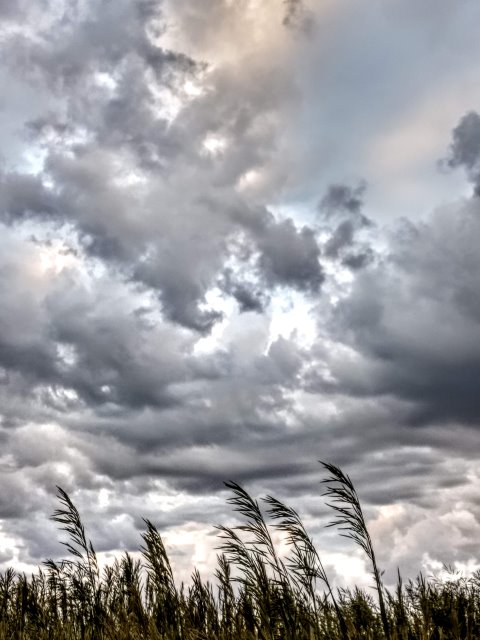 Morning light on grain

and clover
I had watched a Youtube video of Dr. John Bergman, who is quite an inspiration due to his unique understanding of health. His discussions on high blood pressure and on sleeping are helping me think of different ways to stay healthy. One is to go to bed earlier and get up earlier. There is more to it than that, but I figure it is certainly worth a try. It is because of moving to a different sleep cycle that I am able to get up before sunrise to do these walkabouts for photos, but I'm also realizing that with our lifestye, Clifford being quite the night-owl, it is hard for me to get to bed as early as recommended.
During my morning walkabouts, I see that most people have yards that are neat and tidy, and I am inspired to redo a long-abandoned flower bed on the far front of our lot. It was easy to ignore it, but now I'd like to fix it up. Clifford takes care of the outside-the-fence patches of lawn, and now we are looking much better here.
Long-ignored bed…

now a …

rock garden in process
Clifford's work in the lab continues, while I continue with writing blogs, editing for several authors, sending literary agent letters, and taking care of CI email.