Tuesday June 18: After starting out clear in the early morning, today is a mix of clouds, thundershowers, and hail.
Getting up at 6:00 per my new sleep plan, I dress warmly and head west toward Abajo Mountain, walking through town to catch the morning light when the sun rises. I end up in a part of town I've never seen before. A couple residents are getting ready for their morning power walk and I talk to them briefly. However, I notice that they keep an eye on me until I am out of sight heading back toward our place. I walk for over an hour, a good outing, and already getting quite warm by time I arrive home.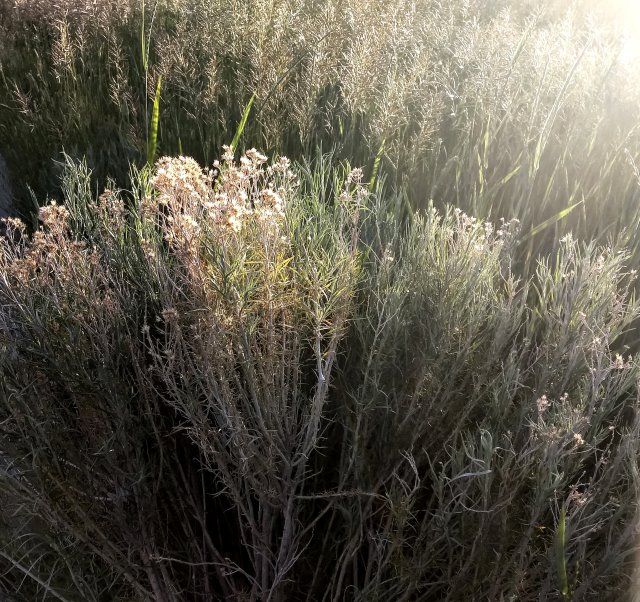 I make coffee and sit outside to write in the journal, all this before Clifford is even up. The rest of the day proceeds with our usual activities, but I'm noticing that getting up this early and not really getting to bed early enough is taking a toll on me. Adjustments will have to be made.
The highlight of this day is the arrival, in the early evening, of our friend and CI webmaster, Kaylee, and his fiance, Ren, a very lovely young woman. They will be getting married in July, and we are very pleased to meet her and very happy for both of them. Due to the stormy weather and hail this afternoon, we have to figure out where they are going to sleep, as they had intended to camp in our backyard. In the end, finding a dry spot under the big pine trees, they do indeed set up their tent there. We provide an extra rain shield and an electric heater, should they need it.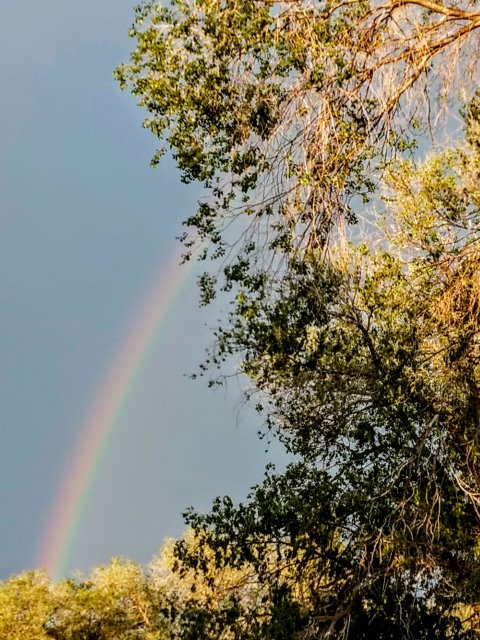 Ren and I fix dinner for all of us. It is really nice to have a companion in the kitchen and it gives us a chance to get to know each other. After a very tasty shared dinner, we ladies do clean up and head to bed, while Clifford and Kaylee stay up late talking, catching up on past and current events in our lives.