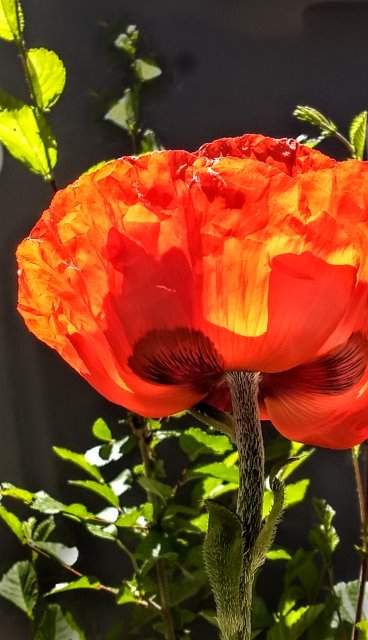 The days of early June see warming temperatures with the highs in the mid 70's most days. It is pleasant to sit outside for morning coffee and journal writing, sometimes in the sun, sometimes in the shade, sometimes moving from one to the other.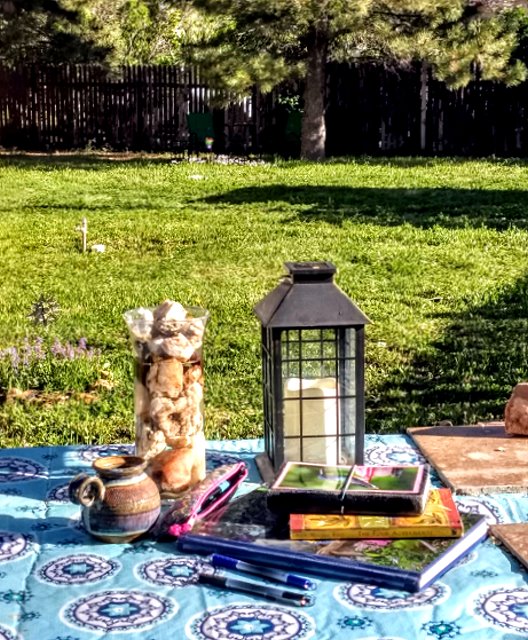 A purchase of marigolds and petunias, which I plant in a couple of pots, bring a little color to the backyard. There are also some wildflowers, astors perhaps, blooming and the grass is green, so the backyard is a pleasant place to spend time.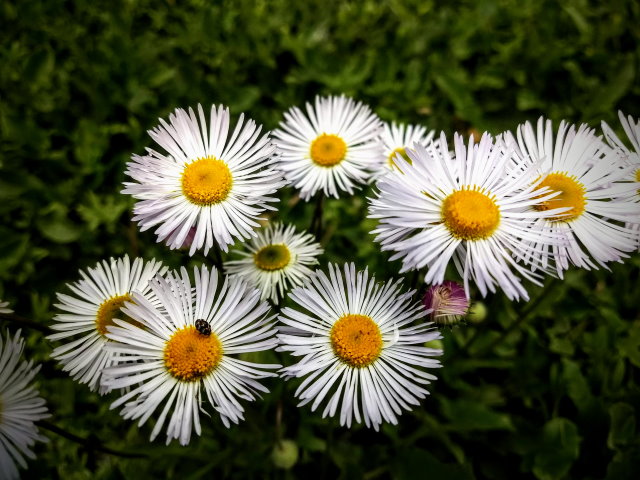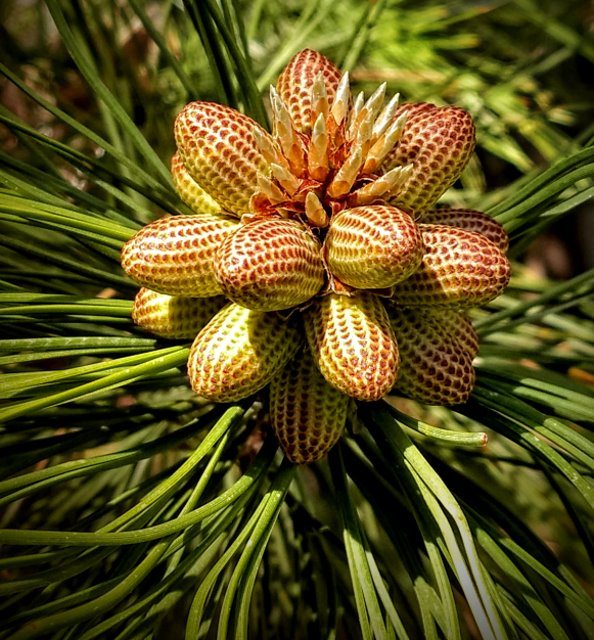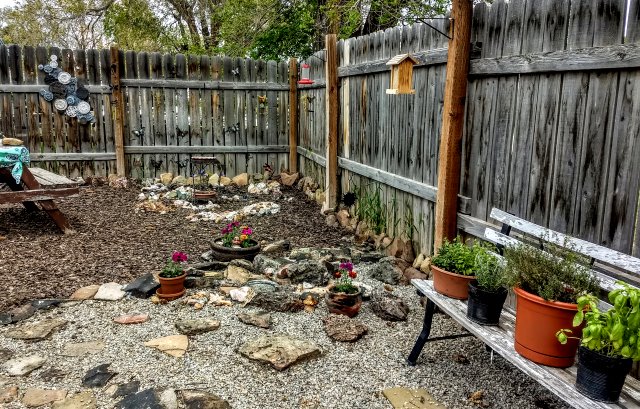 I am thrilled that the poppies on the outside bed are blooming. Looks like there will also be hollyhocks blooming, although maybe not before we leave for the summer.
Poppies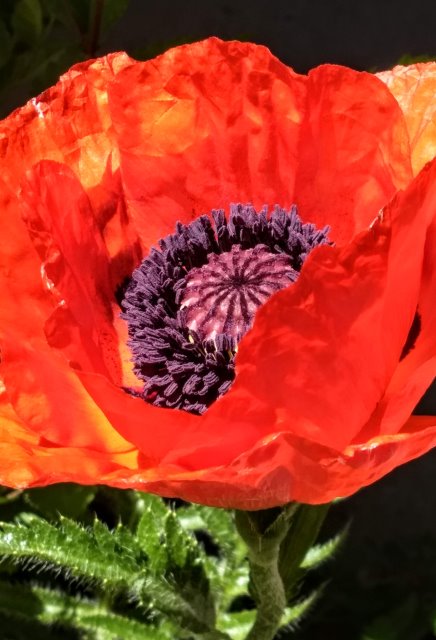 Most of the activities of these days could be done by the maid or the secretary. Where or where are they! For my part, I continue writing blogs and editing for Ang and a couple of other folks. Clifford's research in the lab continues.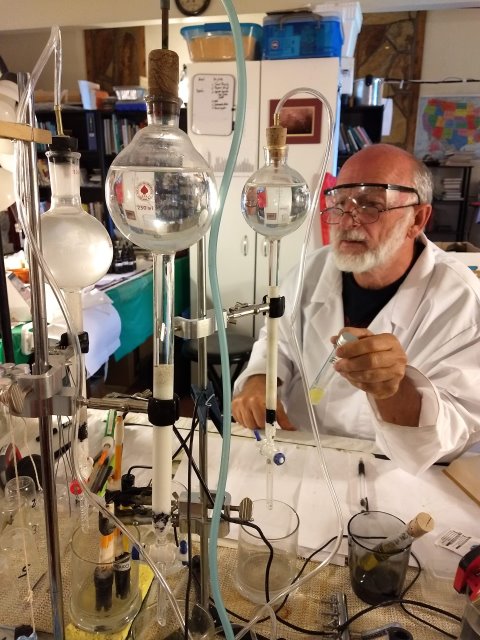 We don't go on any outings other than a trip to Cortez, Colorado, for groceries and sundries. Due to the winter snow and spring rain, the landscape is quite green, a prettier drive than usual.
Trip to Cortez

Horse head on Abajo Mountain defined by snow