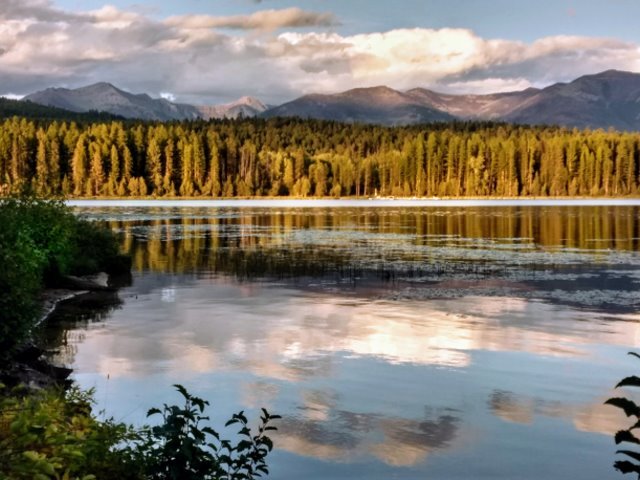 September 10 & 11 are our last days at Seeley Lake Campground in the Seeley-Swan Valley of western Montana. We've certainly enjoyed our beautiful and peaceful spot here, but we have to move on so we can see family and friends before we head back to home-base in southeast Utah.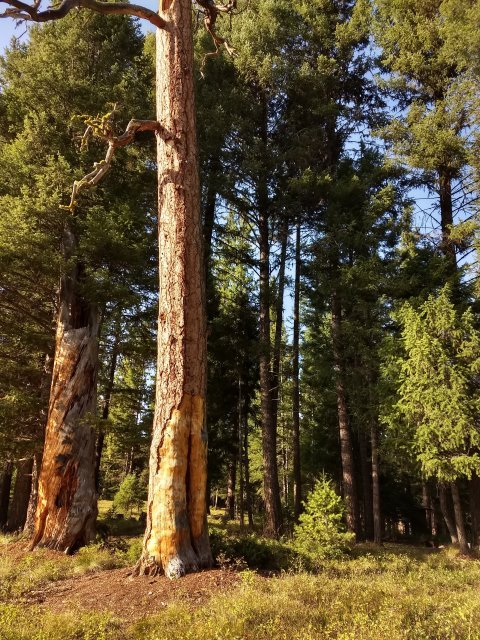 On one of these days we visit a friend who lives in the valley. He sure knows about good food and we have a superb lunch. It is a really good visit.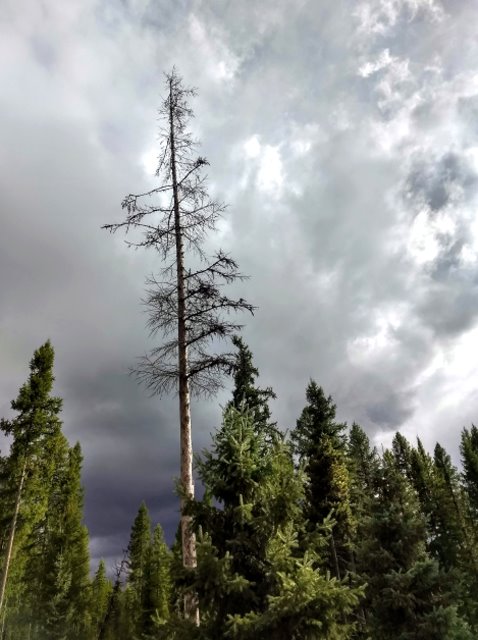 On the way back to our campsite at Seeley Lake, we explore another lake and at a pullout alongside the highway, I have only one minute to take photos as the last light of the setting sun is reflecting off the water.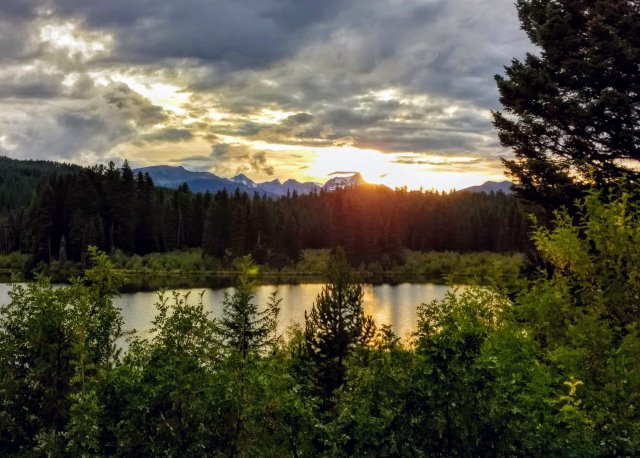 The next day, I have a campfire in the morning, my last chance here.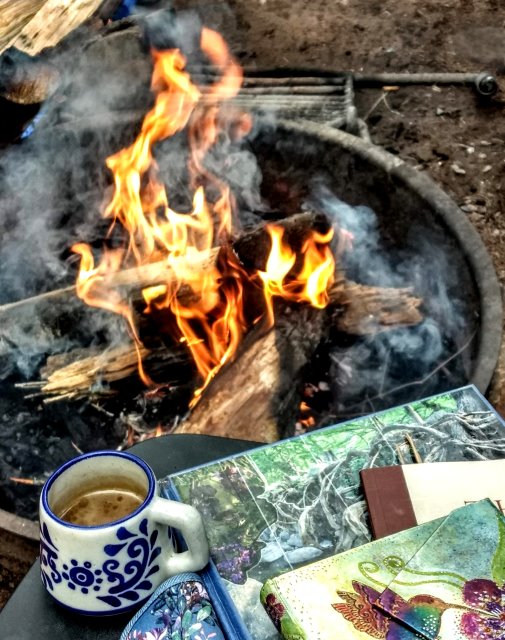 During the day, I spend as much time as possible at the lake. I love seeing how the light changes the look of the lake and the mountains.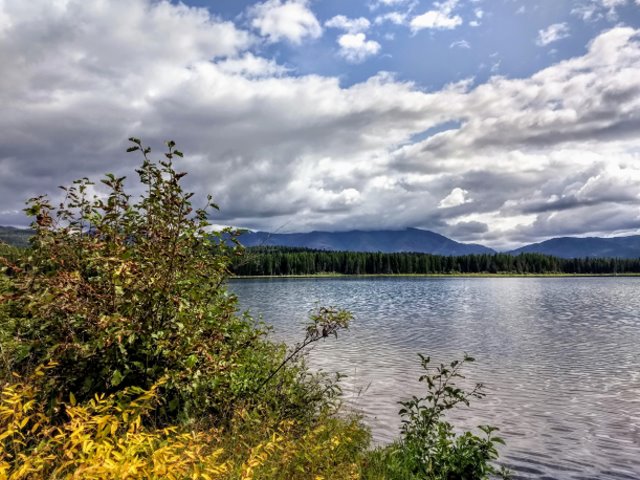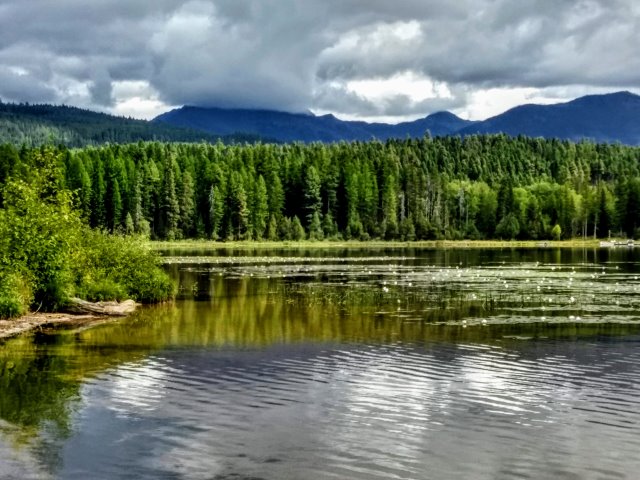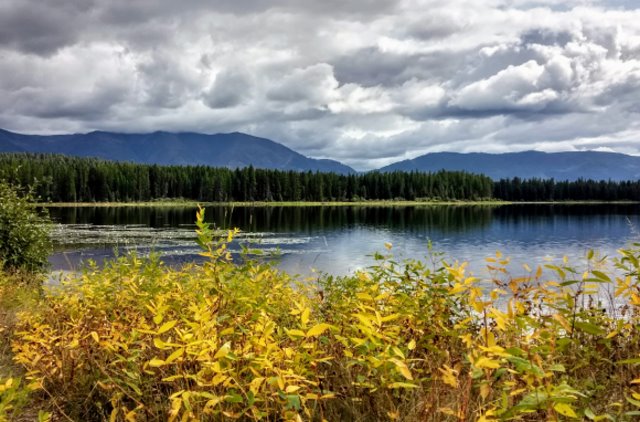 It is also a good day to play our instruments outdoors.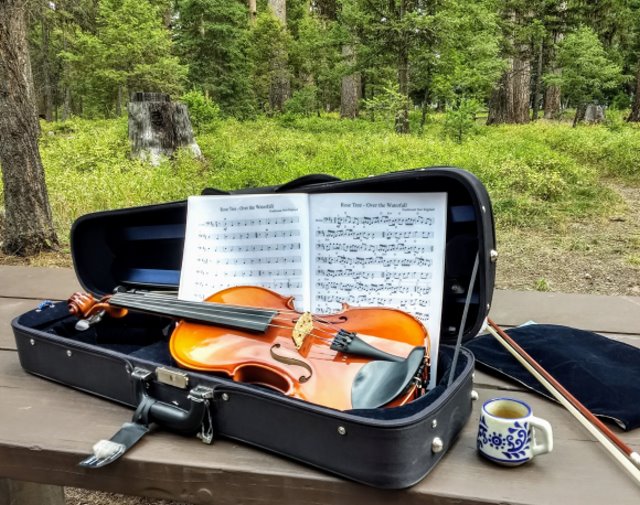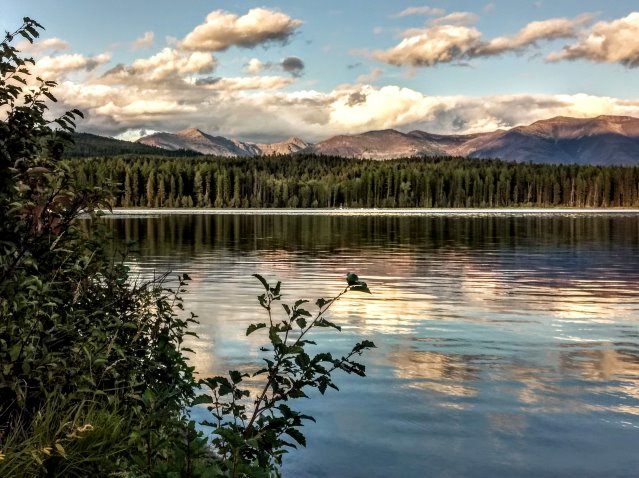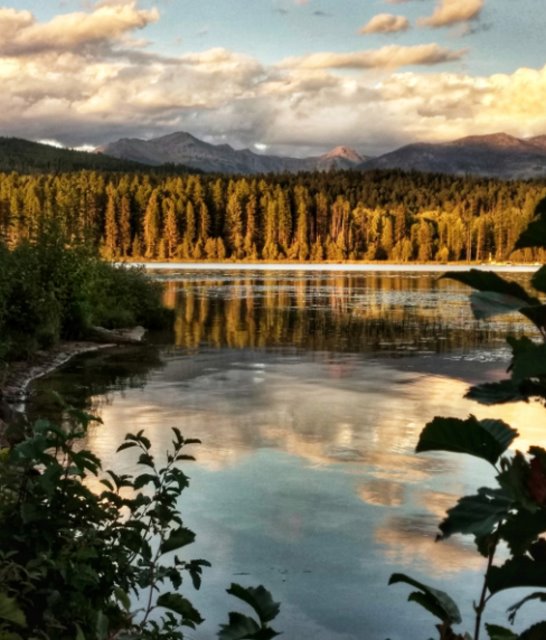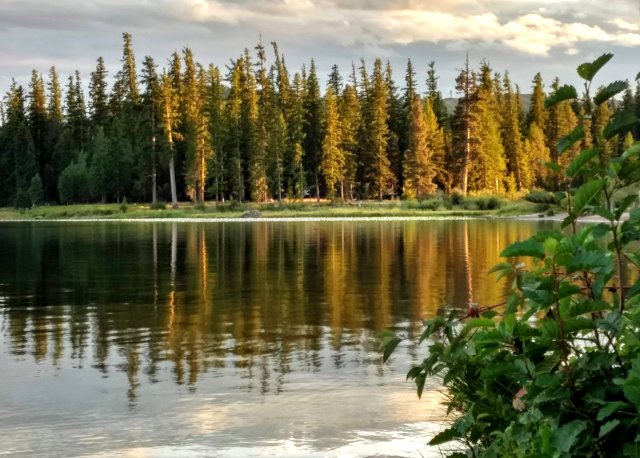 In the evening, we pack up as much as we can so as to get an early start in the morning.