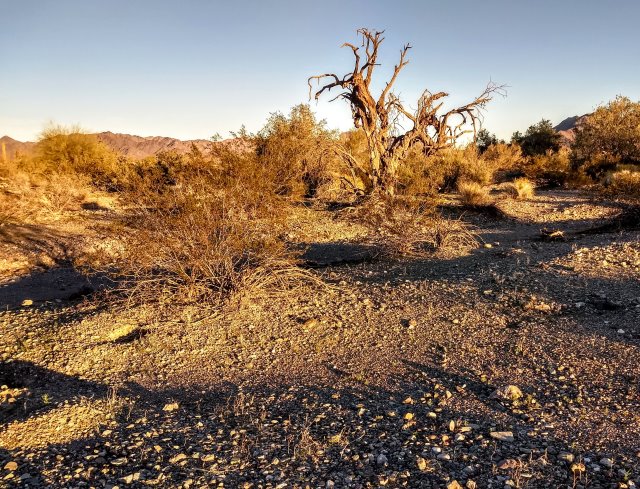 These first days of January at La Posa South give Clifford and me a chance to settle in, as we plan to be here awhile at this long-term camping area south of Quartzsite, Arizona.
Most mornings I walk into the desert to take photos at sunrise, appreciating the ambiance of the area. The vegetation is varied with mesquite, palo verde, creosote, and other shrubs and trees along the washes. Desert marigolds bloom freely. In the open spaces between the washes one can find saguaros, frequently with their nursemaid shrubs at their base.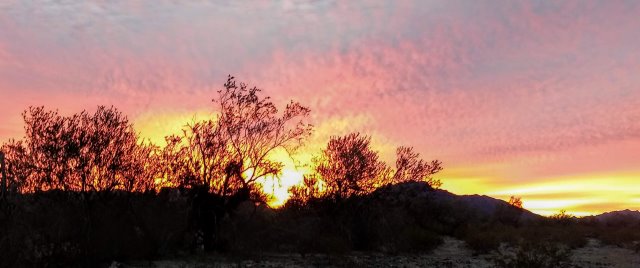 Shrubs…

and trees along the wash
Sometimes I take a small thermos of coffee and my journal so I can sit in the sunshine and write after sunrise. The deep stillness of the desert invites one to sit quietly, not really contemplating life, but just being present to the stillness.
Desert Marigold

Still majestic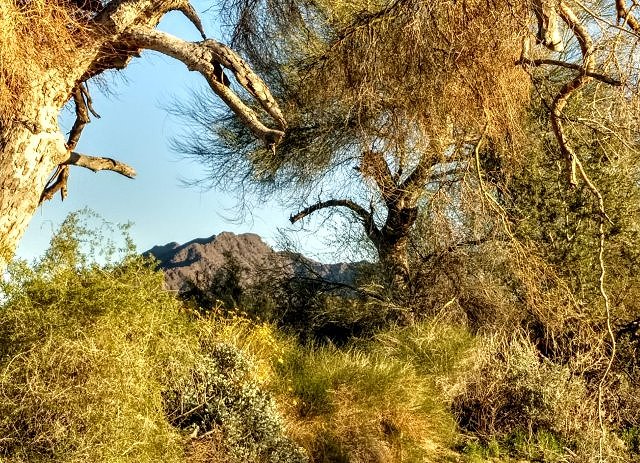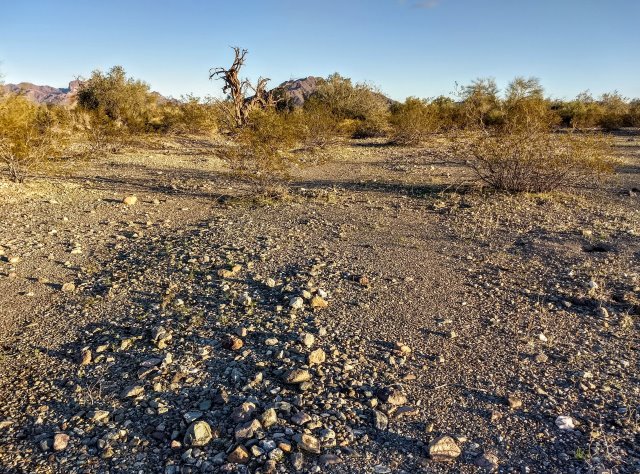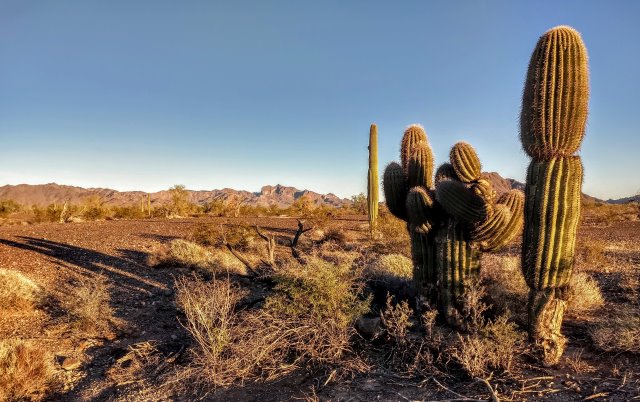 During the day, I send texts with photos to my family and friends, write blogs, edit photos, and check CI email when the sun on the solar panels allow for such. At one point, we try out our new generator for the first time. It is a backup, but good to have for overcast days.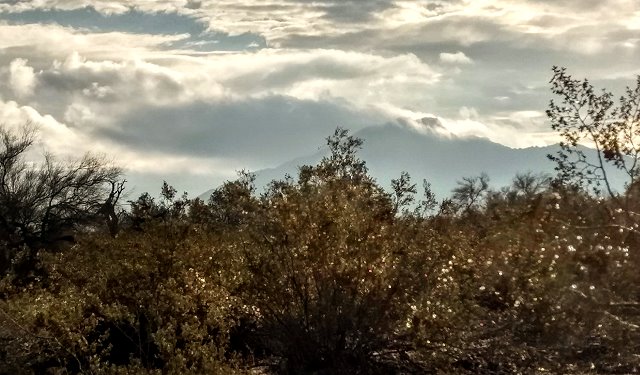 My brother Rollie and I play bluegrass music almost every day with Clifford being our appreciative audience, usually sitting inside Rollie's motor home, as it has been too chilly and windy to sit out for music. Occasionally a campfire allows us to sit out. We are particularly enjoying viola and mandolin duets; it sure would be fun to have a guitar player join us.
Beautiful rocks are collected…

and become part of the campfire ring
Clifford has many projects on tap: CI research, ham radio communications, music on the dulcimer, and learning to use his drone (which he bought over a year ago and has never had the chance to try out). The drone has been especially fun for him, with a good learning curve including a few crashes and repairs.
The days are full and we are enjoying being here. If I had a maid, I would have him cook and do the dishes, and a good secretary could take care of all the CI email! …. but for now I am the maid and secretary, along with everything else that vies for my attention. But it is all good!