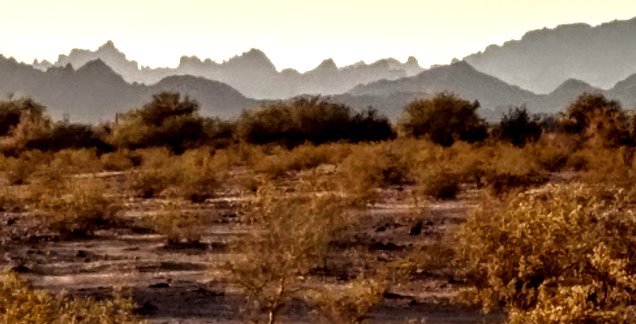 Tuesday January 1 – New Year's Day!

It is about 23 degrees this morning at the Love's truck stop at the junction of I-40 and highway 95 south of Kingman in western Arizona. In spite of the chill morning, Clifford and I are happy to be out of the snow that is hitting northern Arizona. We have a quick breakfast before heading out on the next leg of the journey.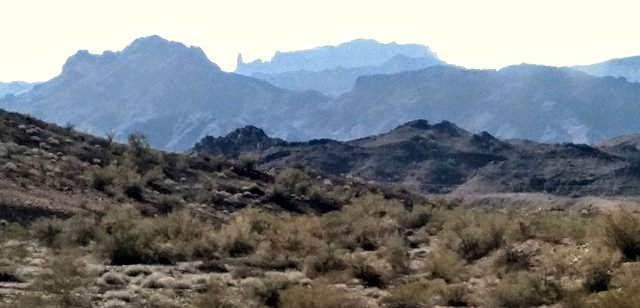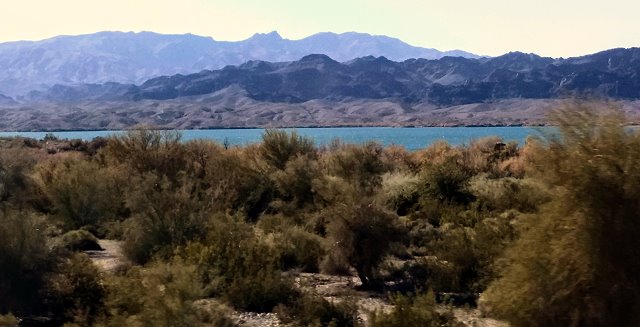 We stop for supplies in Lake Havasu City, which is situated alongside the Colorado River, then continue southward. The dammed up river is a blue contrast to the harsh, but usually interesting, desert landscape.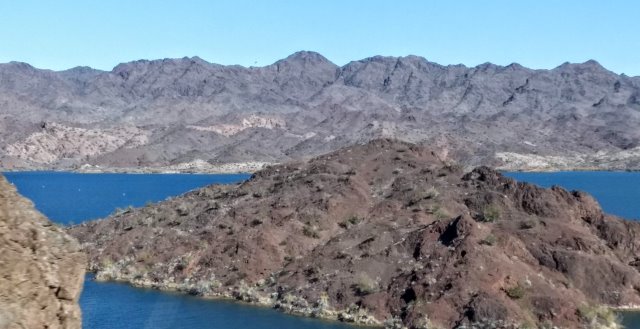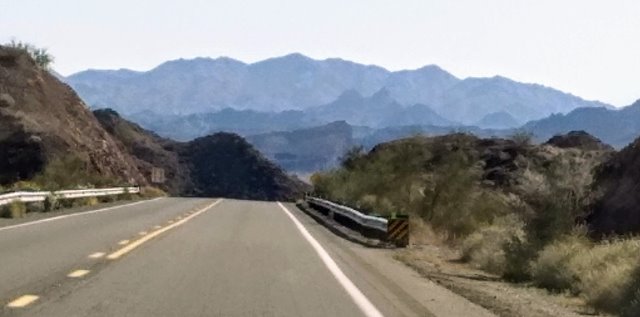 Between Parker and Quartzsite, there is quite a lot of BLM land, some of it accessible for boondocking, but the land here doesn't really appeal to me that much.
South of Quartzsite, we reach our destination at La Posa South long-term camping area by mid-afternoon. We head out to where we were camped last year, as my brother Rollie is already there and has fixed up a nice camping area. We find a spot near him and start getting set up, the bitter cold wind making it not so fun to be outdoors, but we are grateful to see a blue sky.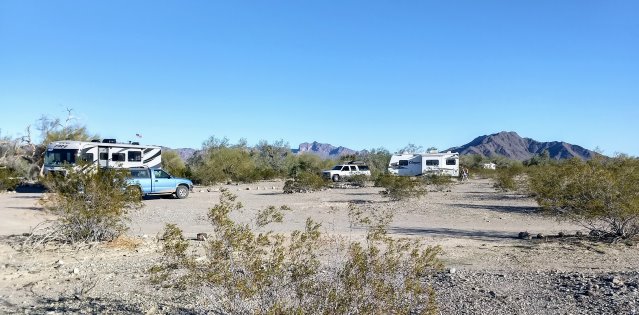 Even though I'm not totally in love with the spot we have chosen, I do like the area. We are not far from the wash, which is quite wide with lots of trees and shrubs, and beyond that is wild natural desert with more washes and many kinds of cacti and other desert vegetation. I am looking forward to desert outings.

I make dinner for all of us and after dinner Rollie beats me at a game of cribbage. Dishes and writing in the journal wrap up the day for me. We are happy to be here, a great way to start our new year.
Wednesday January 2: I begin my day with the morning routine that I enjoy – making a good cup of French press coffee, reading a poem by Mary Oliver, writing in my journals. I have a Gratitude Journal that is expressly for writing five things that I am grateful for every day and the diary-type journal that keeps me from forgetting what I've done with my day-to-day life.
Then I run out to take photos at sunrise. I'm discovering that the cell phone doesn't take great sunrise photos, as it can't handle the light of the rising sun, but other than that, I'm enjoying using it for photos that are going to be used via the internet or cell phone.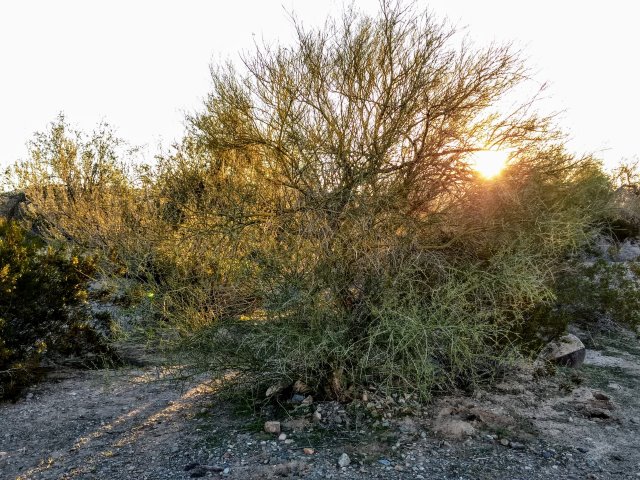 Today is our settling in day; I organize stuff inside and out, while Clifford gets his ham radios set up. In the afternoon Rollie and I play bluegrass music, with Rollie on mandolin and guitar, and me playing fiddle music on the viola, reading cello music.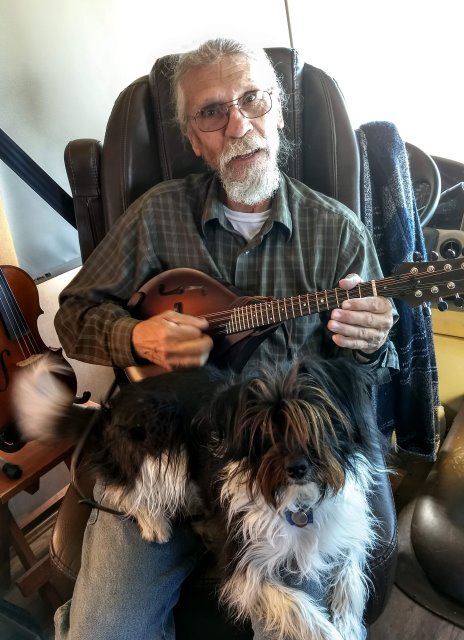 We have dinner together, then Rollie and I play a game of cribbage. After dishes, I want to work on a blog, but I'm just too tired and head to bed instead.