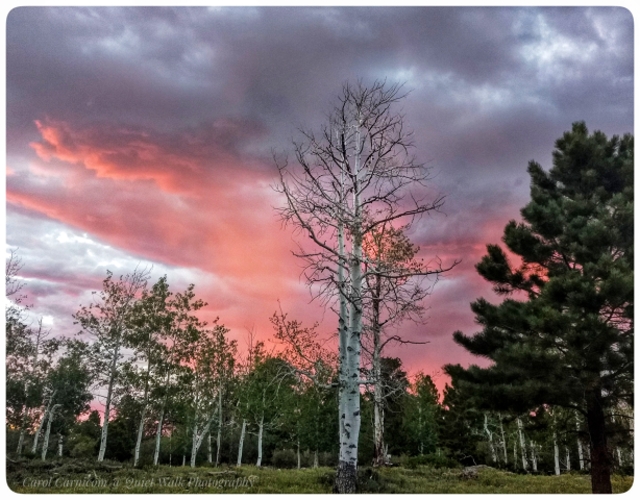 July 13-18
We are camping on Abajo Mountain in southeast Utah, a dispersed area that allows for space and a fair amount of privacy from other folks who are also camping here.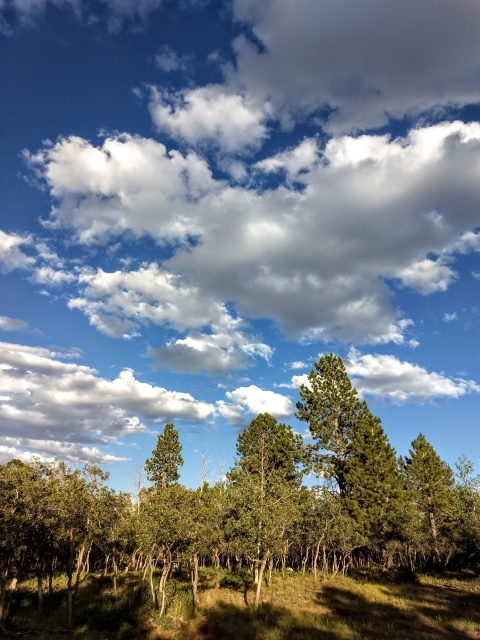 The daily "highlights" don't really touch on what's important. The morning walk is important, on a superficial level for the exercise, but also for the photo opportunities for the daily Higher Vibration photo that I post on FB, Instagram, and on my website. But even more important is the positive vibration that I feel from the connection with nature. Opening to what's positive, beautiful, and right with the world is nourishing for the soul, and I am blessed to be here on the mountain where I can take these daily walks among the pines, aspens, and scrub oak with wildflowers keeping us company.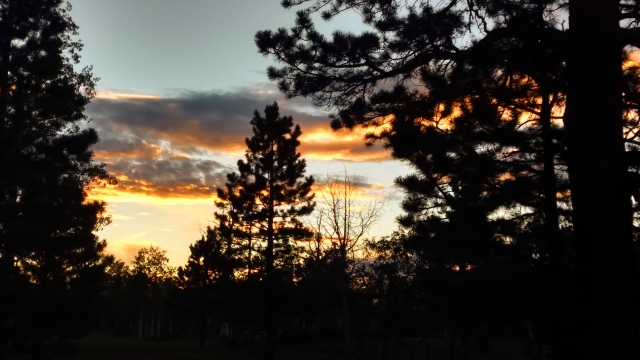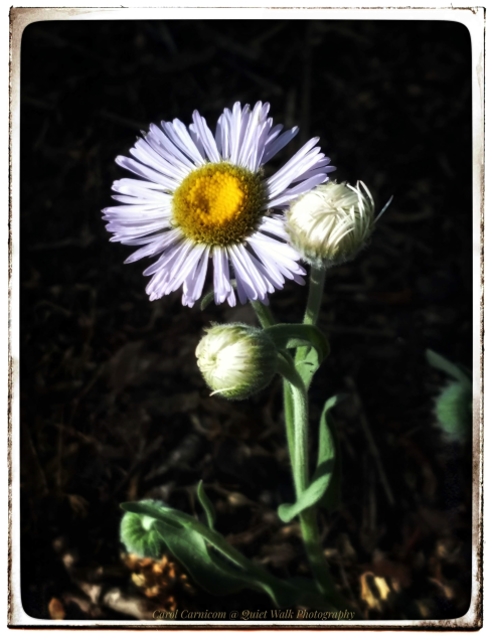 For Clifford, bringing forward activities that have been left on a back burner for over twenty years is what is nourishing his soul. Playing dulcimer, virtual flying around the world, and ham radio have gained an important place in his life. After devoting himself to Carnicom Institute research for the past two decades, it is now time to fill in the life-gaps. He is still working on research projects, but his life is more balanced and enriched.
Covid has changed our plans, but we are not nearly as disrupted as most people. Self-isolation via camping/boondocking is a normal way of life for us. Even when we are in town, especially since moving to Utah, we are pretty much self-isolated – partly because of Clifford's research, but also because we simply don't know anyone and are not involved any social activities of the town, not that anything is going on now with Covid. So, other than missing the trip to Montana to see family, which is huge for me, we carry on doing what we would be doing in any case.
Monday: Town early to get the trash can out to the street. Play bluegrass music with Clifford. Listen to David Icke on the London Real program.
Tuesday: Morning walk through the pine forest, visiting a great Mother Tree. Clifford updates me on Covid, more than I really want or need to know. Taxes are done, slow because of computer and software issues.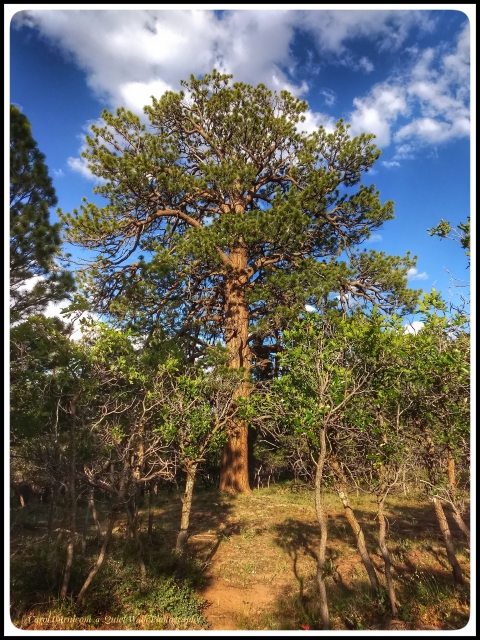 Wednesday: Morning walk, especially enjoying the lower aspen forest. Clifford is not wanting to make the trip to Montana because of Covid issues. Play cello outside. I think I saw a mouse in the RV. Set traps.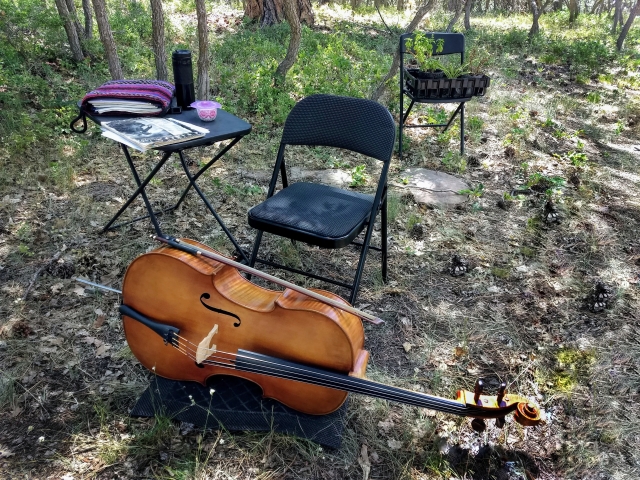 Thursday: Mouse trapped, major counter cleanup first thing. Trip to town for errands and domestic chores at the house in town.
Friday: Longer walk this morning, then more counter cleanup (another mouse trapped). Review the journal of the St. Mary's Pilgrimage in August 1996. Continue editing I Am Markus Desmend, Ang's sci-fi novel.
Saturday: Forest walk, mostly in the aspens. Deposit insurance check for roofing work (following hail damage), which is scheduled to begin soon. Begin rereading Way of the Essenes. Sit outside to eat dinner and watch a beautiful sunset.