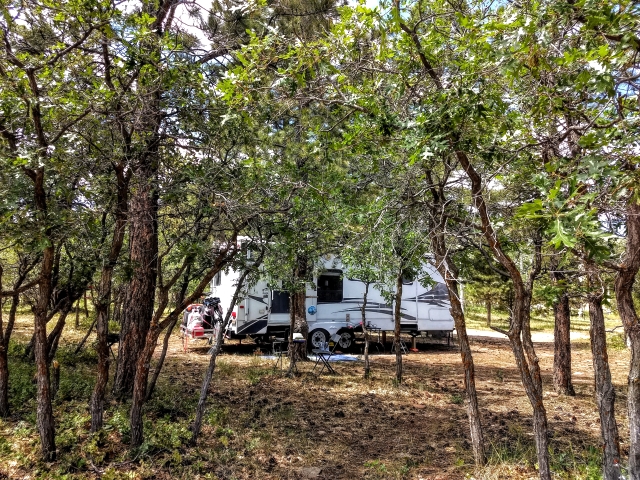 July 6:
*Morning walk; I use photo of a purple flower for today's Higher Vibration photo, *Run all computer programs, trying to keep my laptop working, *Check & answer email, *Make edits to a memoir by an author from UK, *Play viola with Clifford playing dulcimer, *Work on my website – the Higher Vibration Gallery, *Dinner & dishes, *Talk to MI, a friend from CA – Words of wisdom from MI – "Don't re-enforce negative thoughts by repeating them."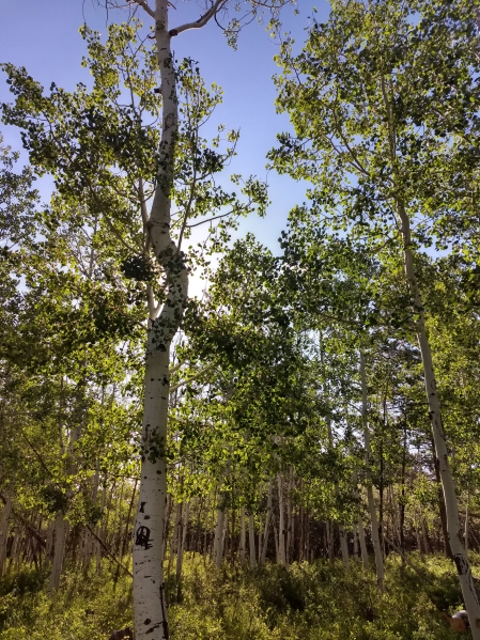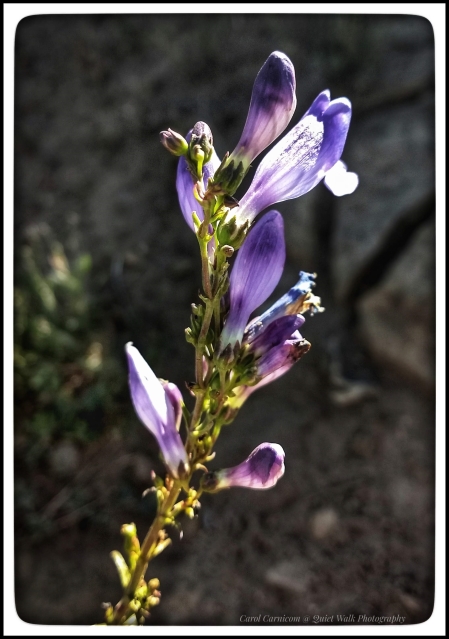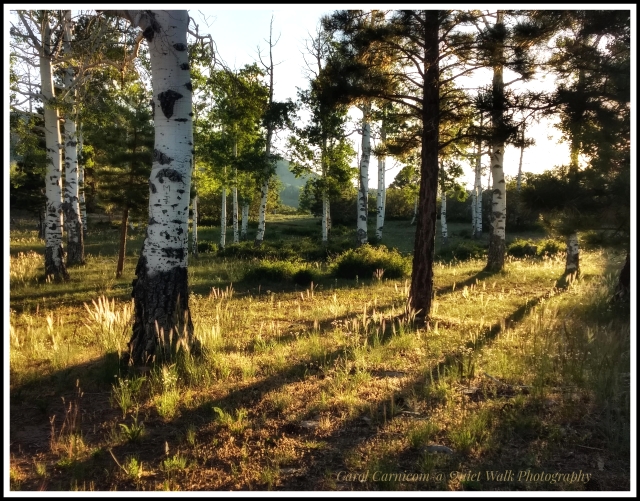 July 7:
*Happy Birthday photo "card" to my son Tye, *Trip to town for errands, laundry, watering flowers & bird baths – takes up most of the day, *Dinner & dishes, *Foxtail at sunset for Higher Vibration photo, check FB, which is entirely too time-consuming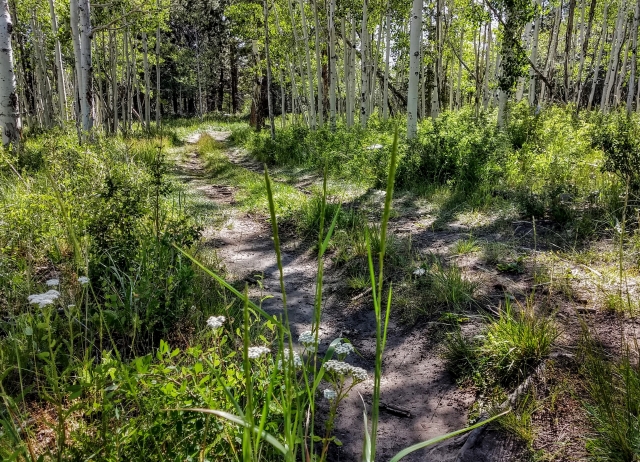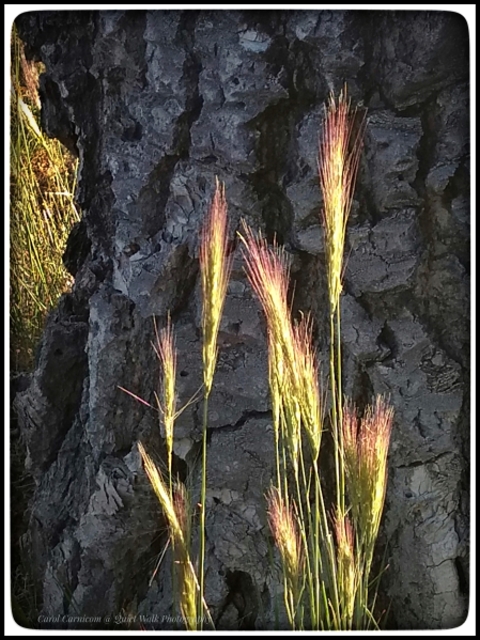 July 8:
Repeats: *Morning work through the woods, *music with Clifford, *Email, *Finish editing memoir, *Higher Vibration photo from the morning walk
New or different:*Research literary agents for Ang's fantasy novel – Dragons of Va'Haden. Send one query, *Calls with roofing agent and home owner insurance agent – work on roof will move forward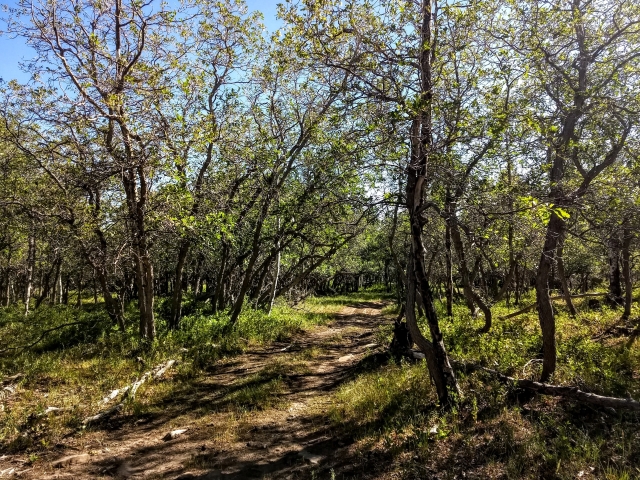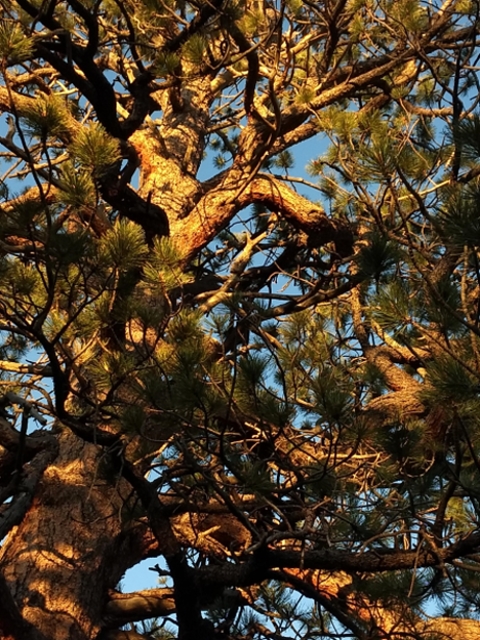 July 9:
Repeats: *morning walk, *email, *meals & dishes, *Website HV Gallery
What's new: *Start 2nd edits for Ang's sci-fi novel, "I Am Markus Desmend," *Clifford makes a trip to town for propane, gasoline, and water – Right after he leaves, boys on motorcycles come tearing right into our campsite. Guess they are a bit surprised to see a wild mountain woman running out to tell them to get out of our campsite. I don't know what they were up to, but no good, for sure.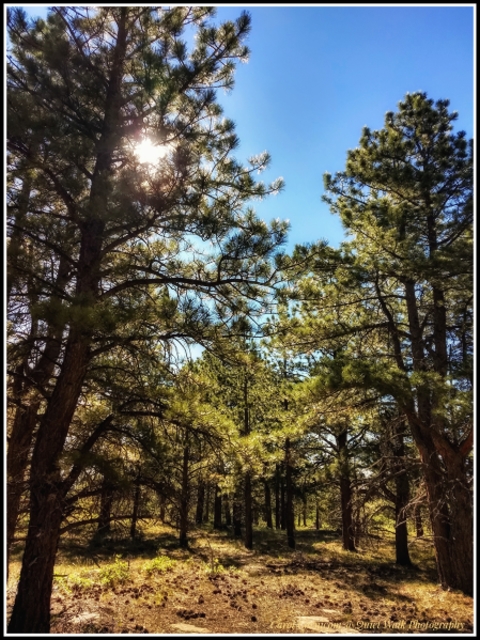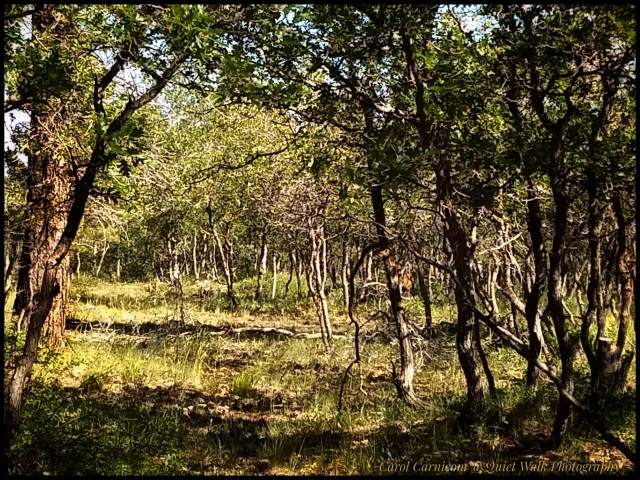 July 10:
*Morning walk taking photos of "tree friends" and a photo for the HV series, *Edits to Markus, *Website Gallery, *Music with Clifford, *Meals & dishes, *Calls from a CA friend and from my youngest daughter, who will probably not make the trip to Montana due to covid. It is a long flight from Hawaii and there are too many unknowns about the health consequences. Plans for a get-together for her birthday in Glacier Park are postponed.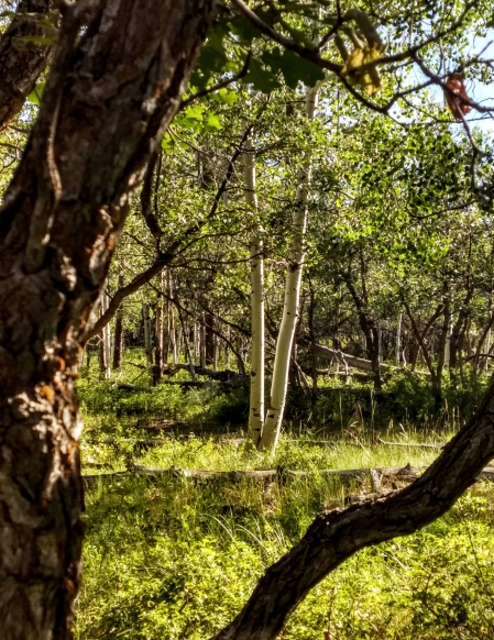 July 11: Variations on some of the above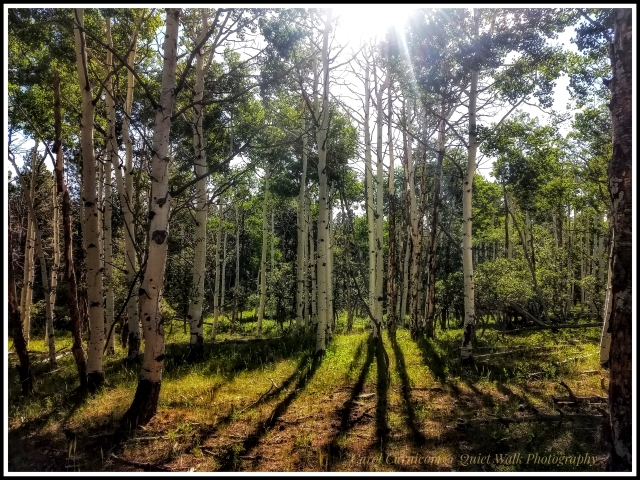 July 12: The morning walks take up the time I usually spend journal writing, quiet sitting, inspirational reading, and so on. The time spent with nature makes up for it in many ways. However, the journal is a record that needs to be kept, so that is today's focus – getting caught up the journal.