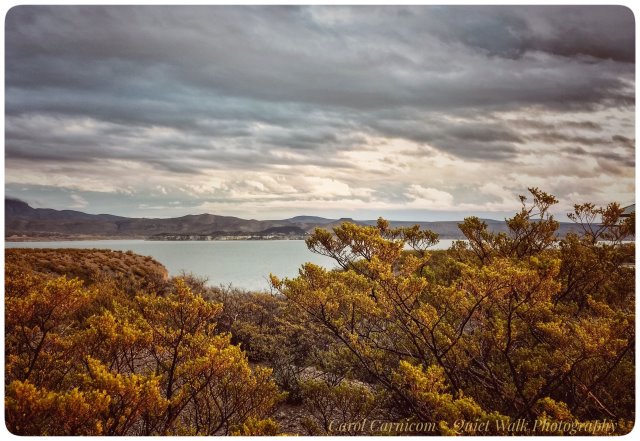 Friday December 20 to Wednesday December 25: These are special days at Elephant Butte State Park in central New Mexico where Clifford and I are camped — beginning with the Solstice, celebrated by spending time outdoors and adding to the rock collage at the base of a creosote bush on the edge of our campsite;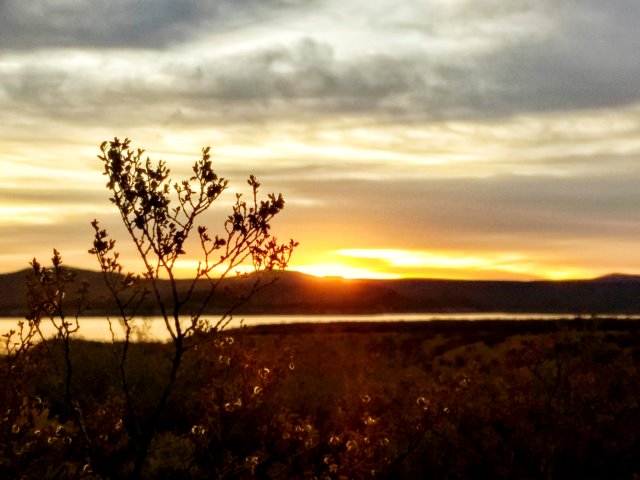 our anniversary celebrated with a photo of the two of us and watching a movie (which we can do here because we have an electric site and good cell service);
Christmas Eve and Christmas which I celebrate by being at the lake before sunrise and then making a photo greeting of one of the sunrise photos, which I send to family and friends.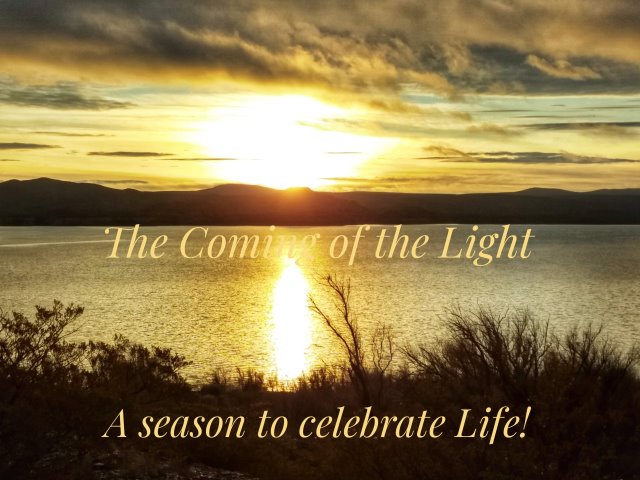 Chilly nights and mornings remind us daily that although there is no snow here, winter is real in New Mexico, even in this more southerly portion. But compared to many parts of the country and the world, we have it pretty easy. The bush fires in Australia have grown alarmingly while regions of this country are experiencing extreme high winds and heavy snowfall.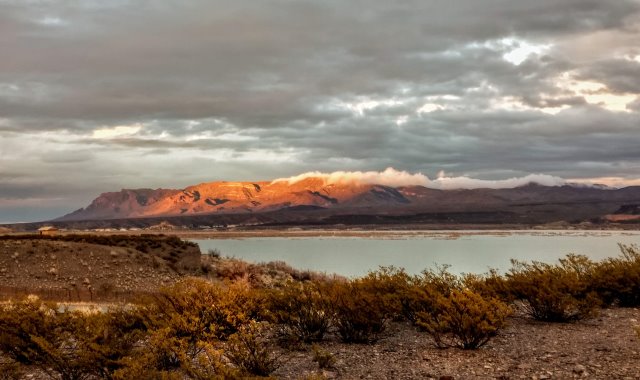 Every day I spend time sauntering about taking photos, writing and posting photos blogs, editing for a couple of authors, and playing viola.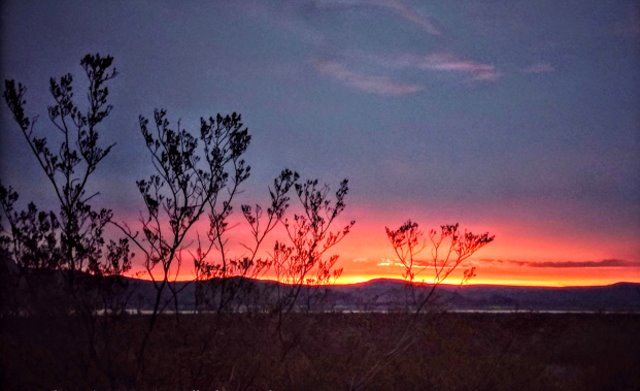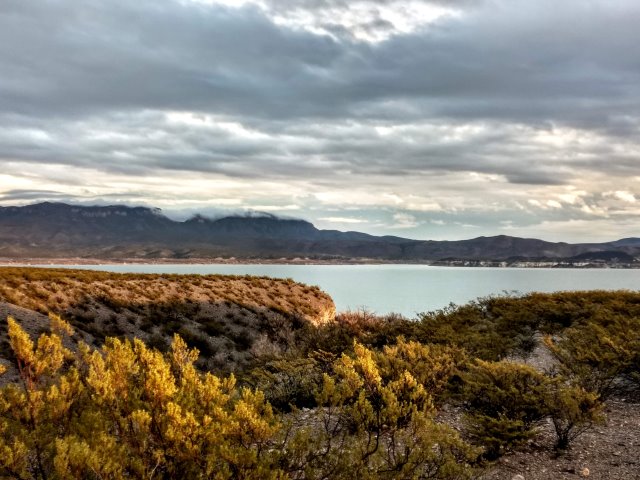 Clifford works with ham radio, learning to pass "traffic" via radio, and playing his dulcimer, which also includes using software to create his own accompaniments.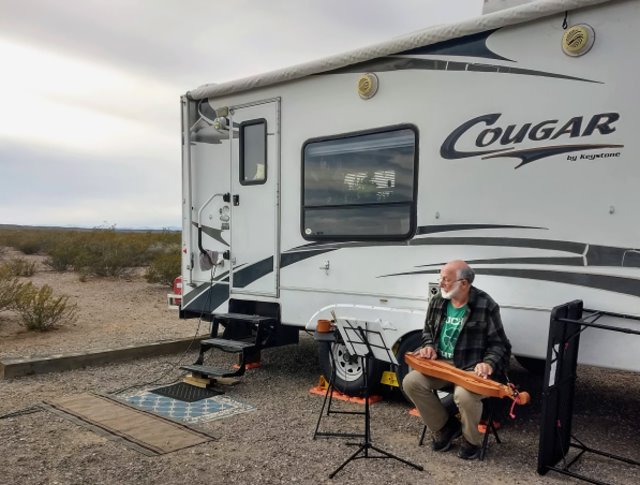 Each day also has variety, including calls from my kids, learning of national and global events, reorganization projects, and so on.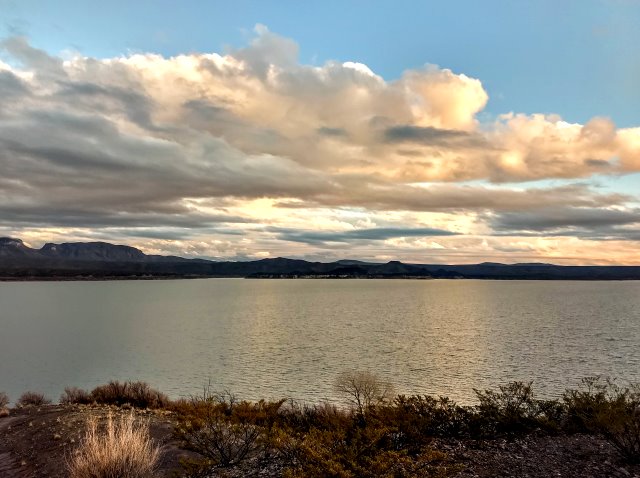 This has been a good and peaceful place for us these past two weeks. Tomorrow will be moving day, but we will remember this spot with fondness.