Thursday December 26 – It is a really lovely morning here at Elephant Butte New Mexico State Park where Clifford and I are camped.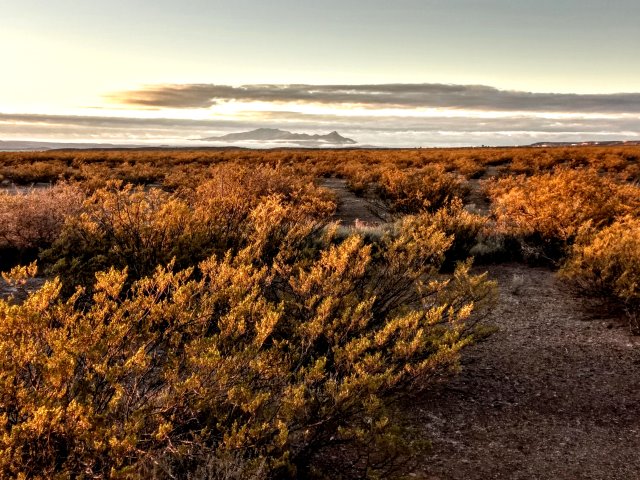 Today we are moving to a different campground, but when we get there, we find that the electric sites are far too crowded with no views of the lake or the mesas. We go exploring, having never camped in this area before, and find a road along the bluff that has sites, non-electric, but with a picnic table and a great view of Elephant Butte Lake.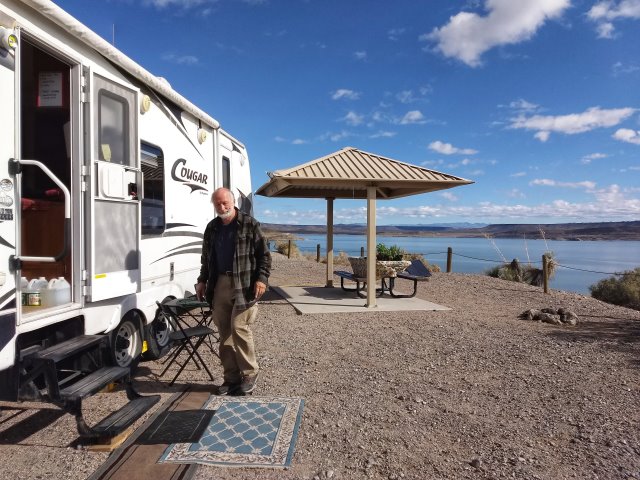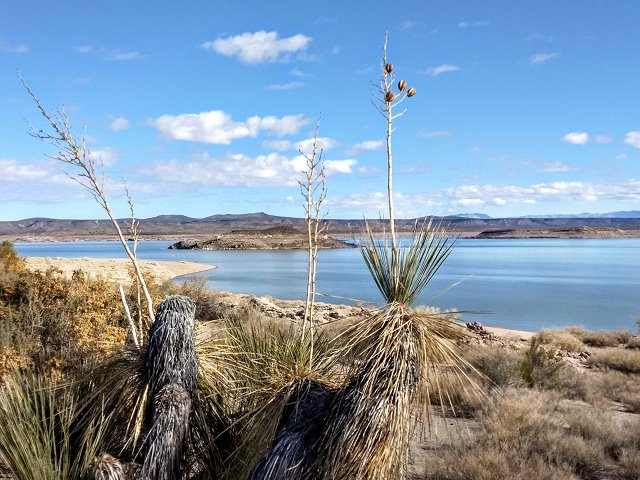 Solar panels come out for this set-up and we find that our Mr. Buddy heater is not working, first time we are using either on this trip. The nights and mornings are still quite chilly and we run the furnace to take the chill off.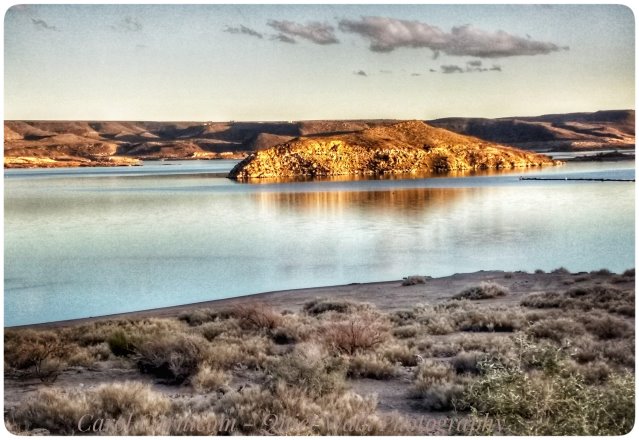 The next few days are focused on meeting with our webmaster in Truth or Consequences, as the Carnicom Institute website is undergoing a major change. It is a lot of work for the two of them, but the change is mostly in place by time our webmaster has to leave. During these days, I participated minimally in the website work and wrote blogs. Only a few photos are taken.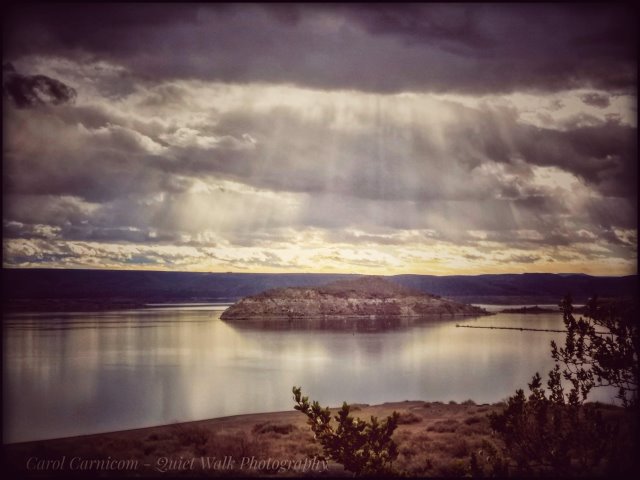 Tuesday December 31: A pretty sunrise greets us this chilly morning.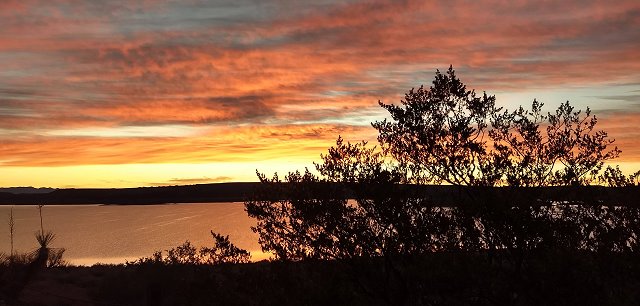 It is nice to not have to run to T or C right away, but we do make a trip to town to find a bookstore. The Black Cat Bookstore is a charming place and it was fun to see our RV neighbor at the counter. She and I visit while Clifford looks for the book he needs, but doesn't find. I also talk to a man who is making stone and wire jewelry, beautiful pendants, to sell. Coffee is fresh and from a good free-trade source, so I enjoy a cup before Clifford and I head back to camp.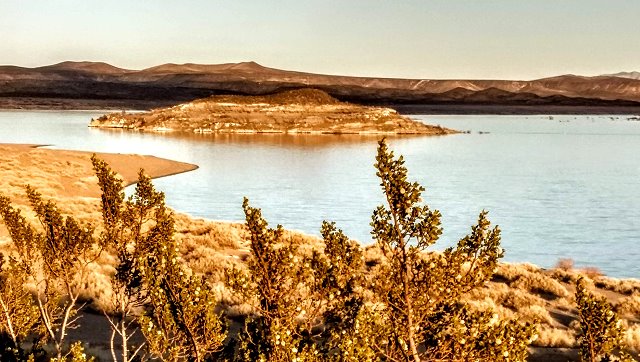 The usual activities occupy the rest of our day. I am glad to have time to enjoy being camped where we are, on a bluff with a view. It is a peaceful quiet end to 2019.