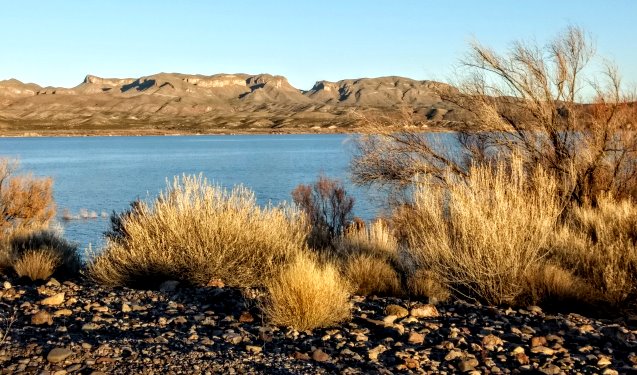 Tuesday December 17 to Thursday December 19: Nights are chilly, in the low 20's, and midday temperatures in the 40's here at Elephant Butte New Mexico State Park where Clifford and I are camped.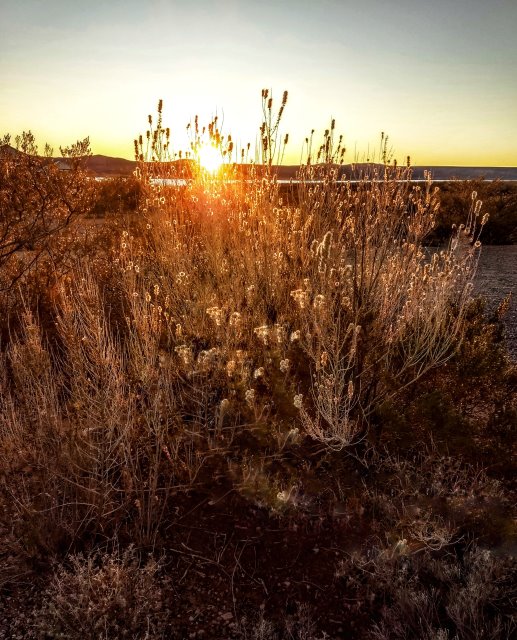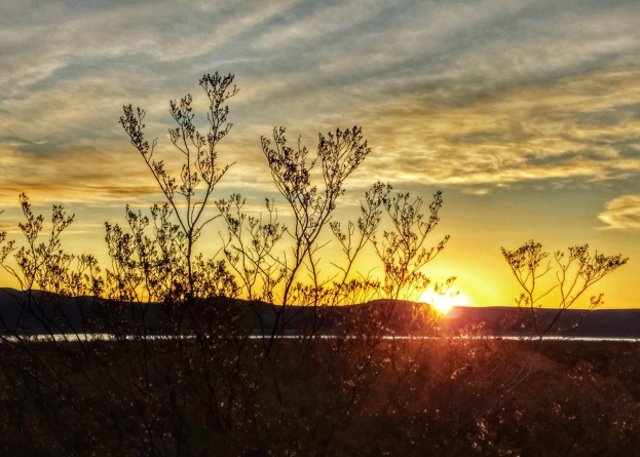 I dress warmly when I walk to the lake in the mornings, but by early afternoon we are able to be outside, sheltered from the wind on the sunny side of Cougar. I enjoy writing in the journal while Clifford plays the dulcimer for the brief time that it is warm enough to sit out.
On days that are not too windy, I also walk to the lake at sunset, as the late afternoon sunlight brings out the color of the mesas and the lake most beautifully.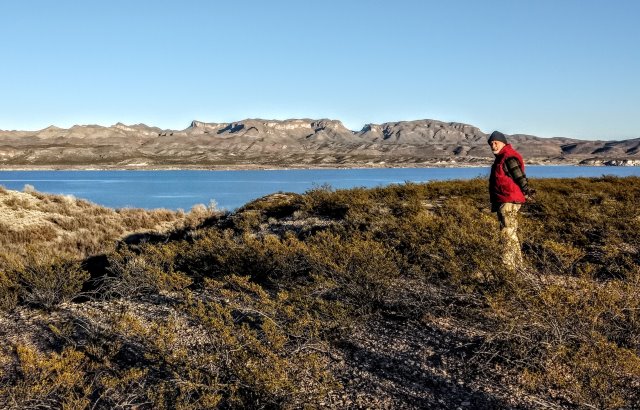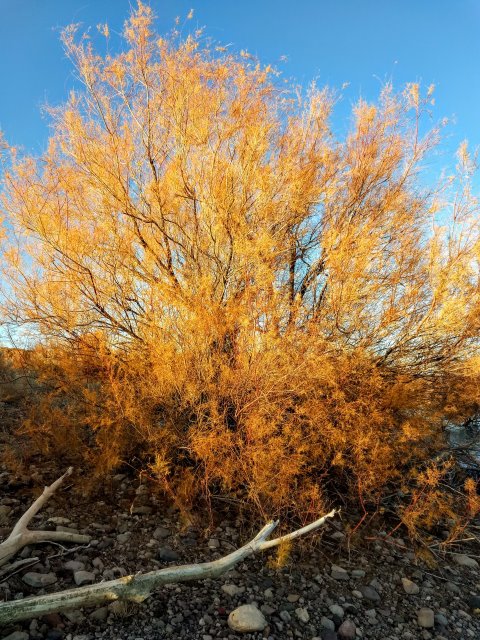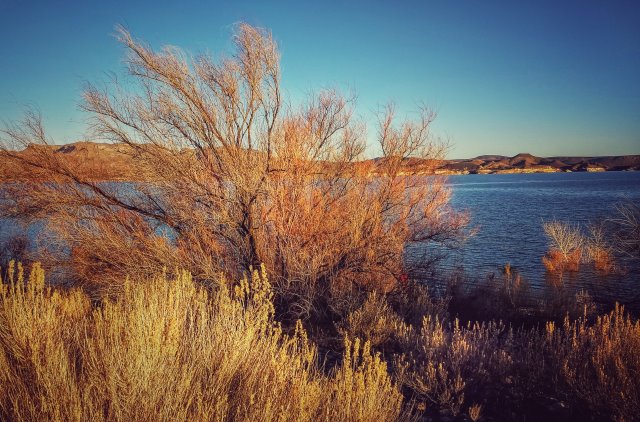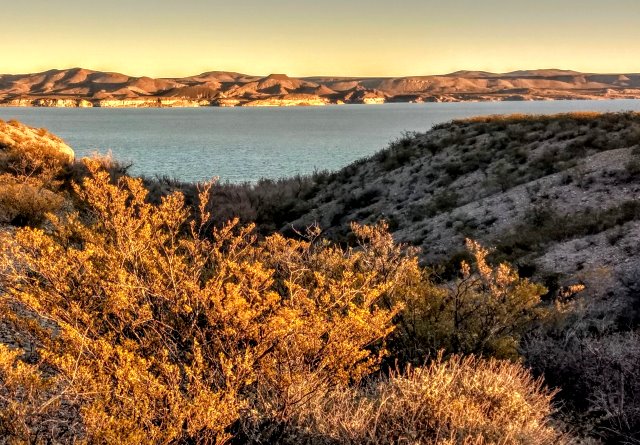 The usual activities of radio and dulcimer continue for Clifford; photography, blogs, editing, and playing viola or cello for me. Plus all the other things I don't have time for that are sitting on a "back-burner." Honestly, I do not understand how people can complain of being bored – there are so many fun and interesting things to learn and do.