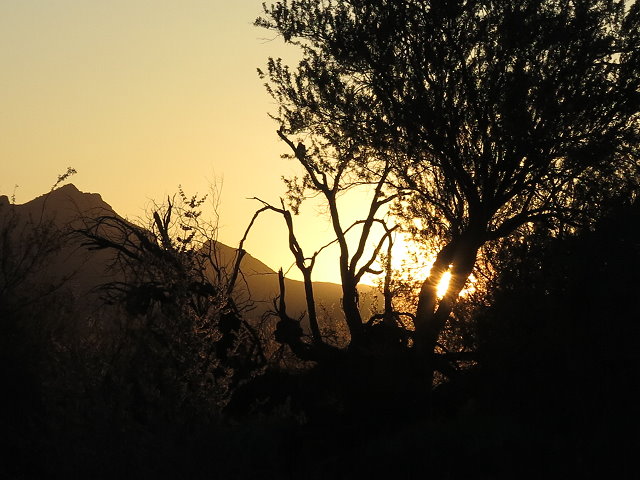 Saturday February 9: Kind of an overcast and chilly day here at La Posa South, south of Quartzsite, Arizona, where we are camped. Pretty sunrise color, but my phone won't turn on and I don't have time to dig out a camera before the color fades. With laptop and hotspot, I do some research on the phone situation, but nothing seems to fit. Bummer.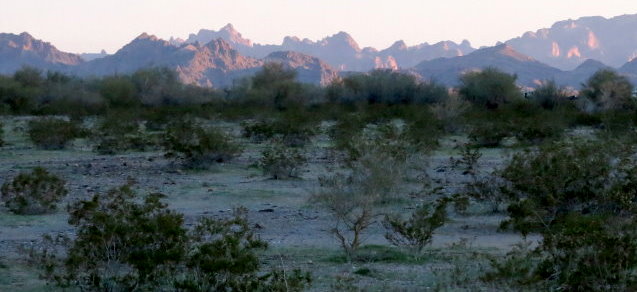 No long desert walk this morning, partly because of the cell not working, but also I want to be here when Clifford gets up. He has been in a lot of pain, very worrisome to me, but he has done research on gall stones, as he thinks that is what's going on. He is feeling some better when he gets up, but not what he should be.
We cancel running into Quartzsite to get the right Mr. Buddy heater hose, but at least he is able to start the generator in the afternoon so I can charge my laptop and get some work done. He sleeps most of the afternoon, getting up when dinner is ready, but not feeling like eating much. My brother, Rollie, joins us and after dinner, he and I play cribbage before the evening cleanup and journal writing.
It was a weird off-day with Clifford being in pain and no cell phone.
Sunday February 10: Quite chilly in the night and windy all day. Clifford was restless and up in the night with the gall stone pain, so our sleep was disrupted. However, in the morning he tells me he thinks he passed the stones in the night and although he is weak, he is feeling better. That is certainly good news.
Plans for celebrating my birthday – an outing to Palm Canyon and pizza at Silly Al's Pizza – are put on hold, as he is not up to either, but at least he is feeling better, which is the best birthday present.
I work on email, write a blog, and do some editing. Rollie and I do music in the afternoon, and I fix a good chicken dinner, followed by a game of cribbage. I start packing for my trip to visit my daughter, Becka, in Atlanta. For photos, the camera is bulky compared to the cell phone, but it will have to do. Very awkward to not have a cell phone when traveling, however.
In looking at the weather, we will have to move a day earlier than planned to avoid high winds. Rollie is leaving tomorrow and heading to Texas to visit our cousins, so guess it works out for all of us.
Monday February 11: Today is our last day here at La Posa South.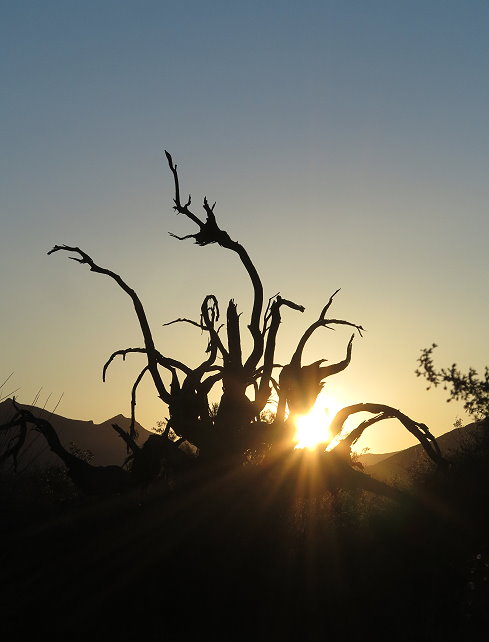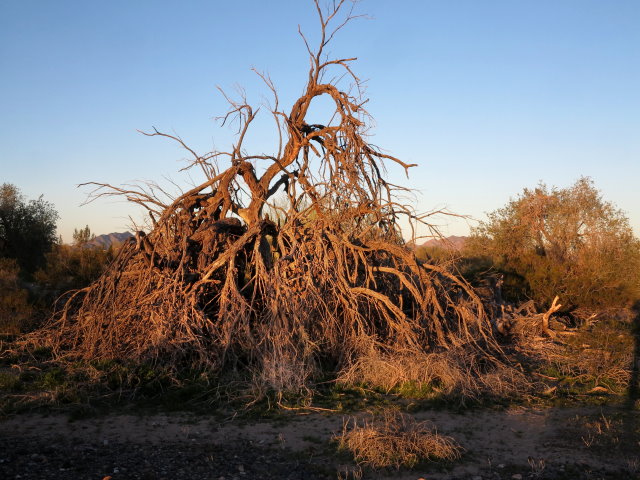 We say good-bye to Rollie once he is packed up and ready to head out.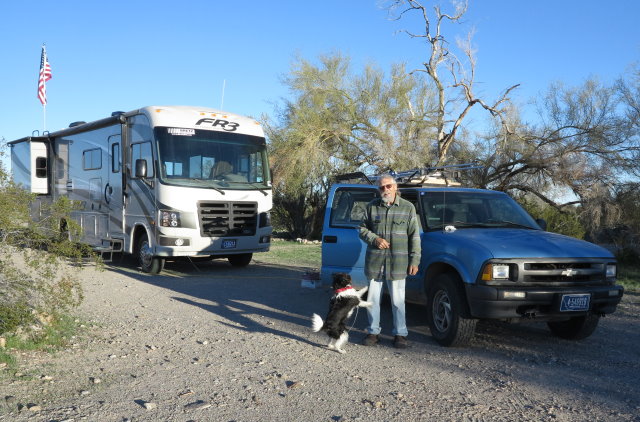 We run errands in Quartzsite and then pack up as much as we can outside and in. We have enjoyed our time here in the desert, but now it's time to move on to new venues.