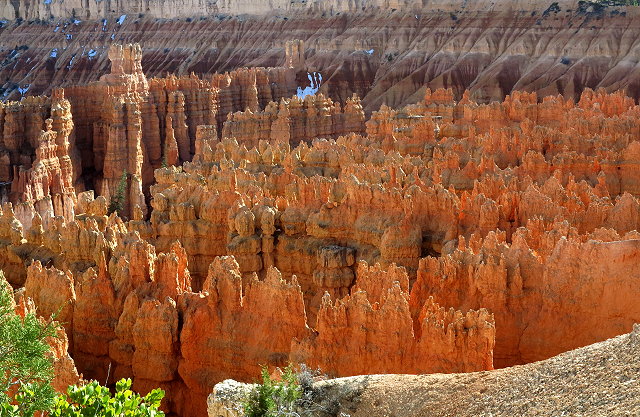 Tuesday March 28th – We are up at 8:00 a.m., finish packing and are on our way by 12:30, leaving the Virgin River Canyon BLM Campground. Once again, the Suburban is reluctant to start. Hmmm…..
As we head north on I-15, we begin to see snow on the mountain peaks around us.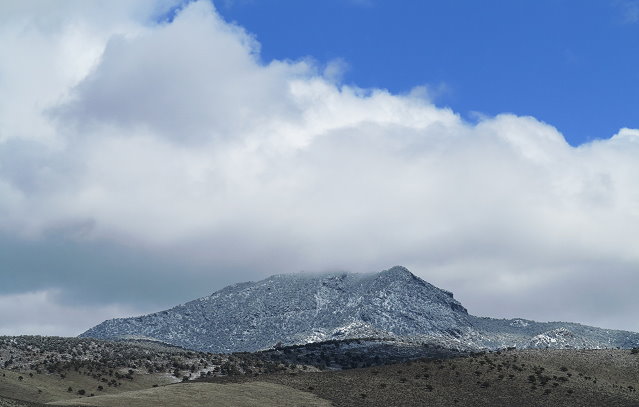 I am excited to see it, but hoping the road over/through the mountain is clear! North of Cedar City, we turn east on state highway 20, and as we wind our way east through the mountain, the snow creeps down the slopes and right up to the highway.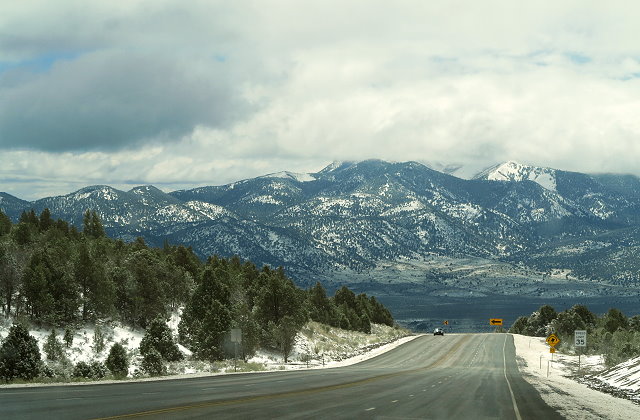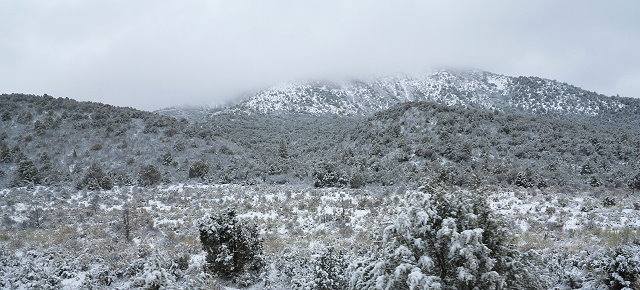 As we descend, reaching highway 89, we head south and out of the snow. Highway 12 takes us east through the Red Rock Canyon, aptly named, and onto Bryce Canyon National Park.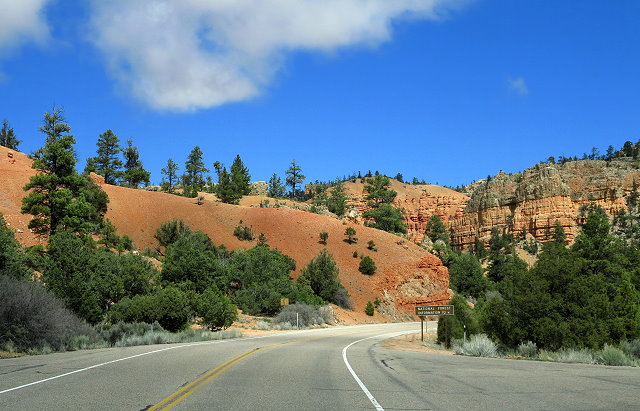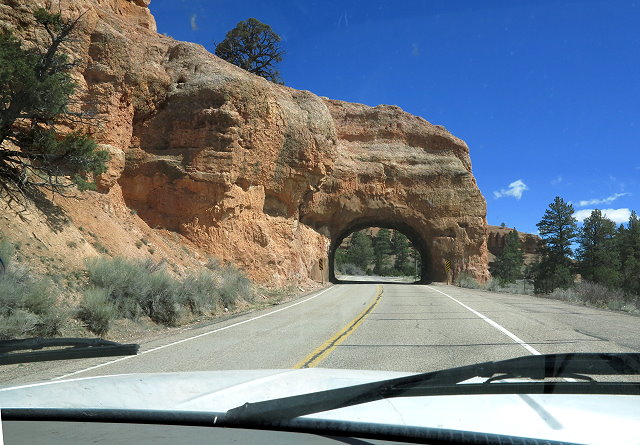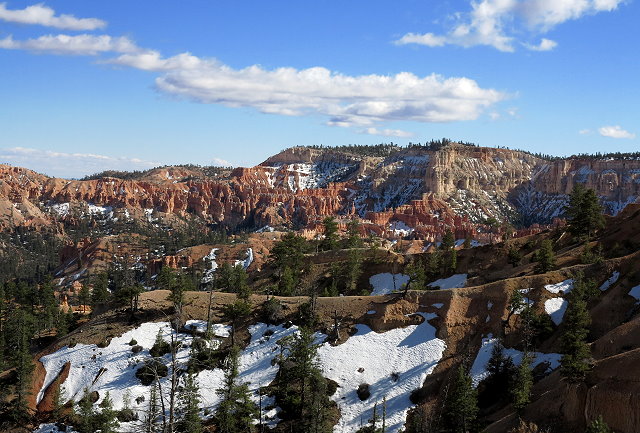 We drive around the campground and find a spot that is suitable for our needs. It is not on an outside loop, which I always prefer, but we have a big front yard and a wonderful tall ponderosa pine right at the door.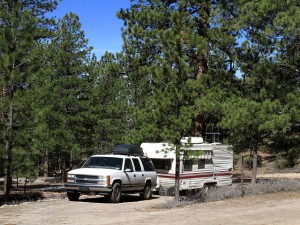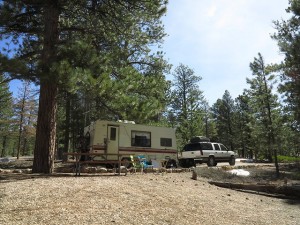 We get set up and then head over to the Visitors' Center – lots of maps, as well as the usual gift shop items. Then we drive out to the two nearest points: Sunrise Point and Sunset Point, both of which are quite spectacular.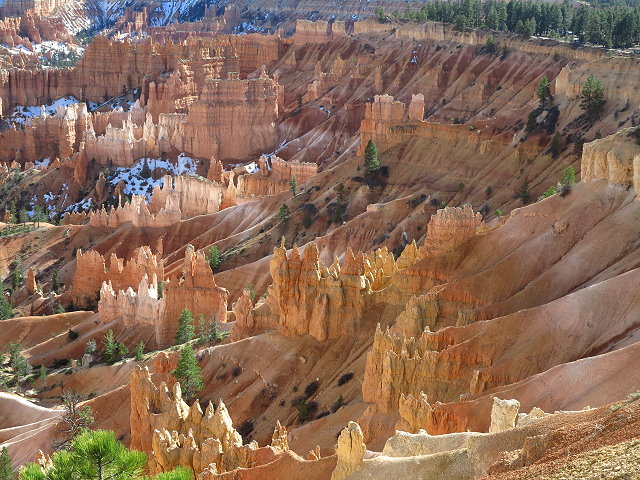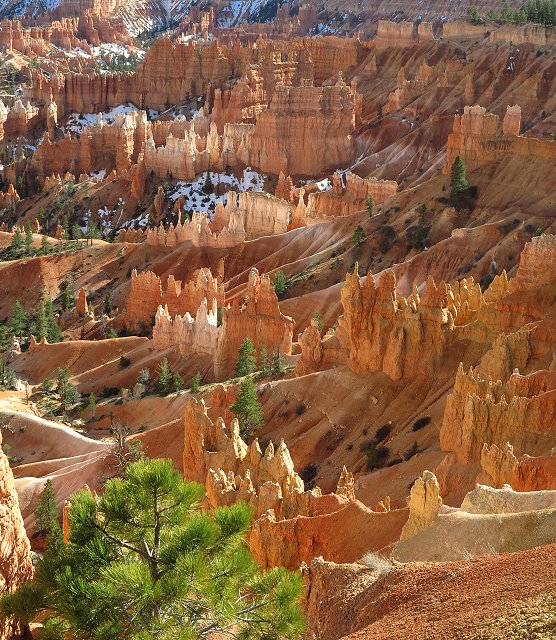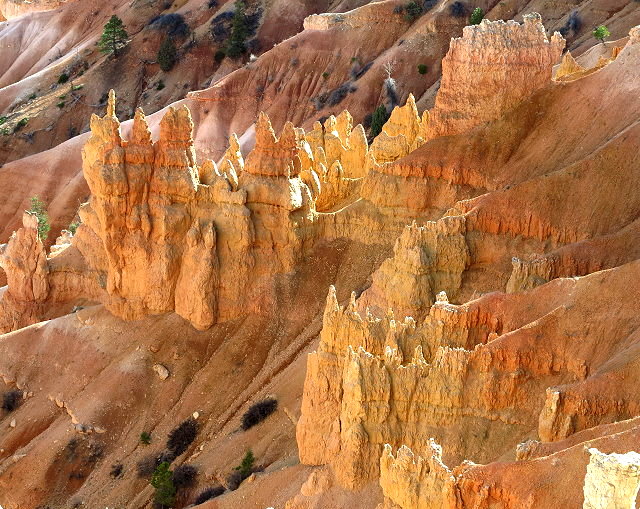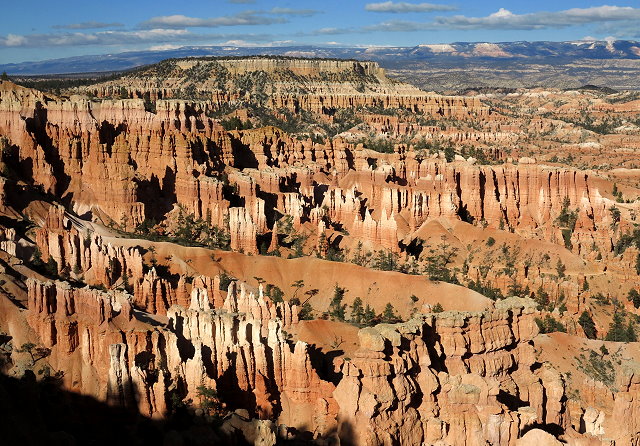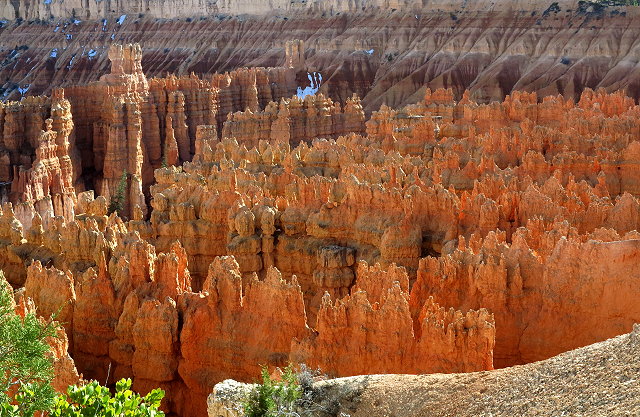 The wind is fierce and chilly, however, so back at camp, we are especially grateful for our cozy home where we can be comfortable out of the wind.
Later, I work on the next blog until the laptop runs out of battery. Clifford is studying one of his many scientific books, always learning something in preparation for new testing.
We are glad be here at Bryce Canyon, and tomorrow will be a day of exploring; tonight is dinner, cleanup, and off to bed.