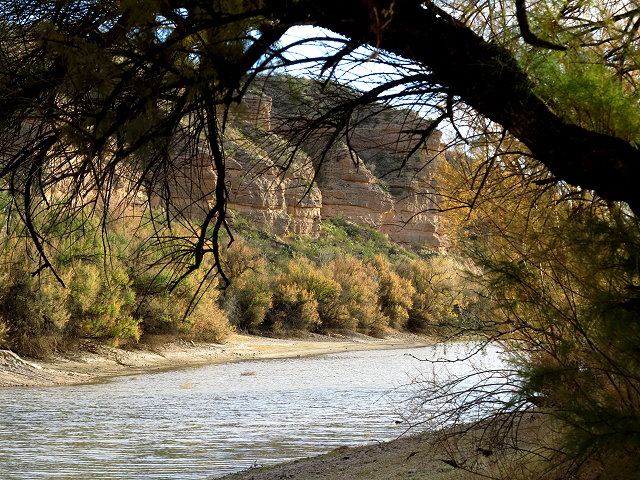 Thursday December 15th is moving day.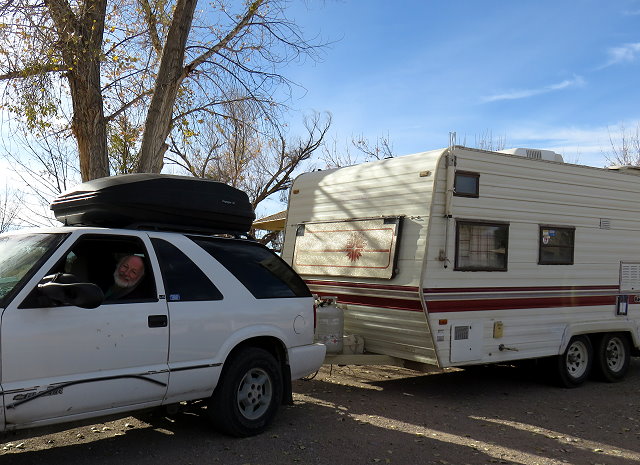 It is just a short distance from Percha Dam over to the Riverside portion of Caballo State Park on the other side of I-25, but even so, everything has to be packed properly for safe travel. The site on the end of the loop is not available, so we take another with a cool old gnarly tree by the picnic table. Walk down to the river to check it out.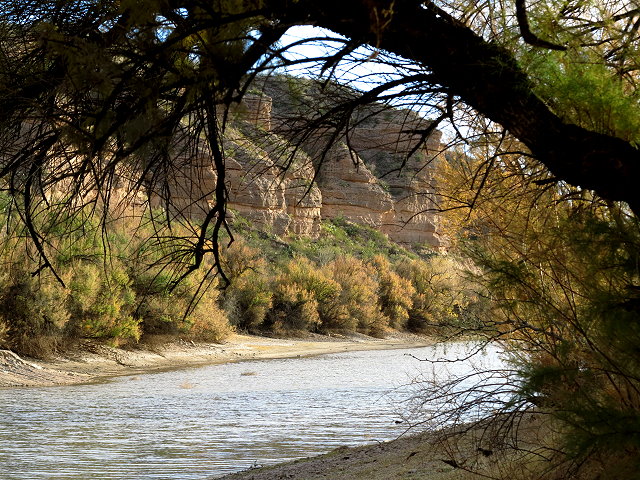 Since we have neighbors on both sides, I am not as comfortable playing cello outside, but it is windy enough, I figure they can't hear me anyway.
I hear from some of my kids and brother Rollie: it is cold and snowy in Montana.
Friday December 16th, I am up in time to take photos of a very colorful sunrise, which was much appreciated by my hungry photographer's soul.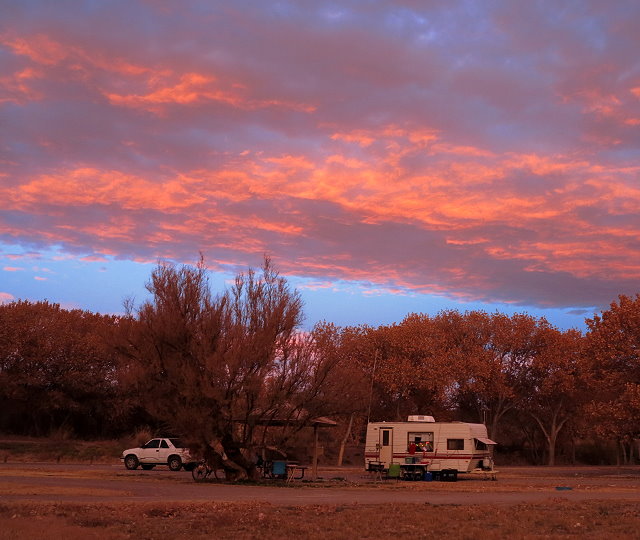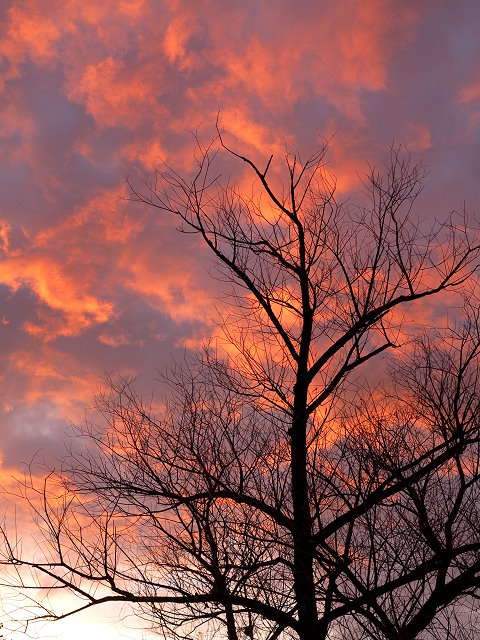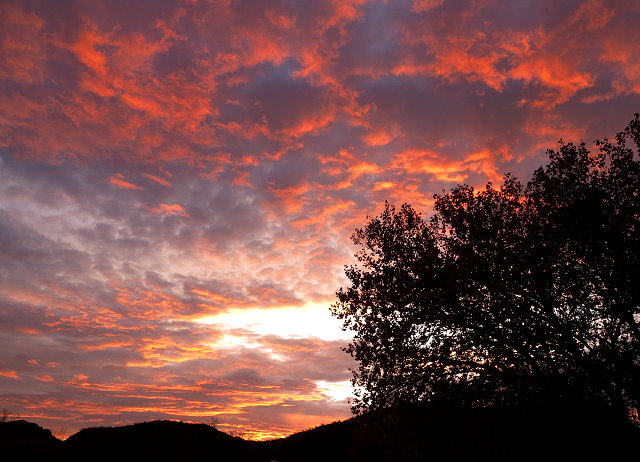 Even though the temperatures are relatively mild, it is too windy to sit outside. Other than a bike ride around the campground (the restroom is on the far side from where we are parked), activities are inside: write in journal, post blog of our one-night stay at Angel Peak, and backtrack our trip from the Hamfest in Quartzsite in mid-January to figure out when we have to leave here and where we will be staying on the way. I stay up late reading; Clifford stays up late trying out his night-vision goggles, as well as his usual studying and ham radio activities.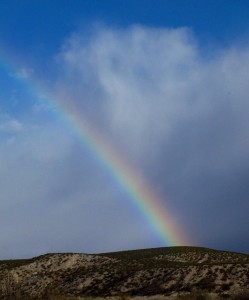 Saturday December 17th is a chilly day, even though the wind is from the southwest. Looks like rain in the distance.
We go to Arrey to pick up mail at the post office and then treat ourselves to breakfast at the Arrey Cafe. We seldom eat out, but it is nice now and then not to have to prepare and clean up after a meal. Back at camp, we go through the mail, taking care of business, and more editing, but no playing cello, as it is too chilly and windy outside today. Most of the US is much colder; we are fortunate not to have had to deal with the extreme weather.
Sunday December 18th, I walk down to the river first thing this morning to take photos.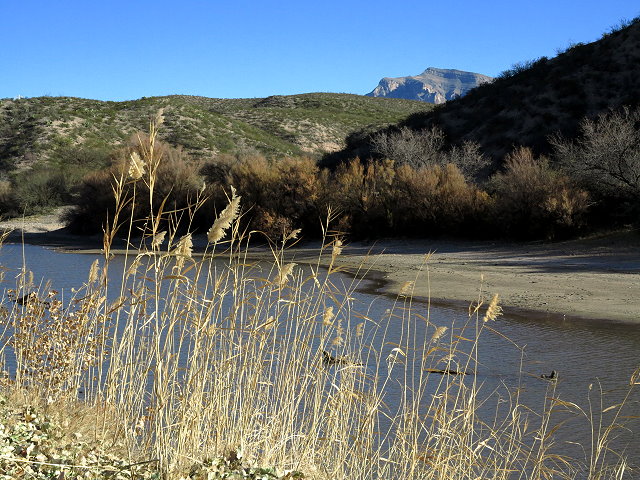 Although the day starts out clear and calm, it changes to overcast and windy, so activities are inside projects – making soup, editing, and preparing the next blog. Clifford continues with his studies. In the evening, we watch the first segment of the series "Roots," which Clifford has on DVD.