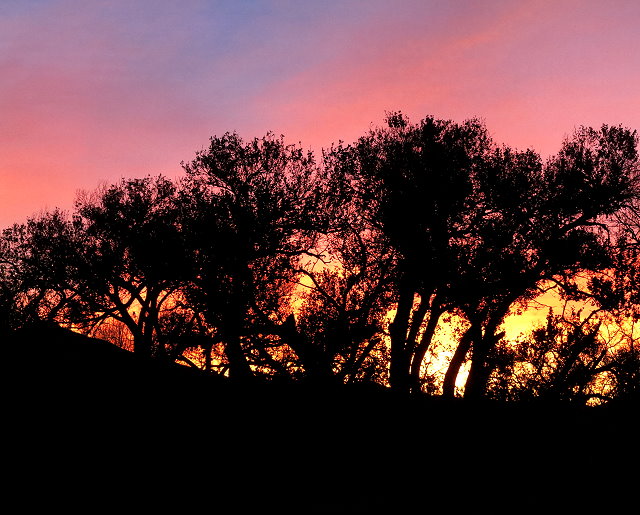 Sunday December 11th, 32 degrees this morning and calm – perfect for a campfire. By mid-day the temperature is in the low 70's, a lovely day and very pleasant to be outside.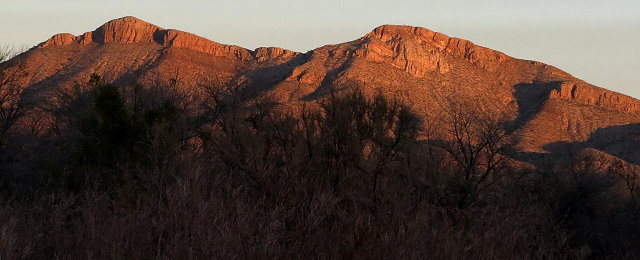 Monday December 12th, about the same temps as yesterday, but windy.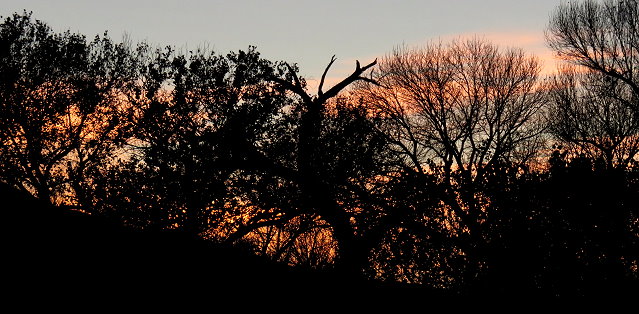 Today we go to Truth or Consequences for groceries and sundries, then stop at the Arrey post office to pick up our mail. Clifford has received a monster-size book "The Principles of Internal Medicine," which will become part of his reference library. Not sure where we are going to store a book of that size in Terry.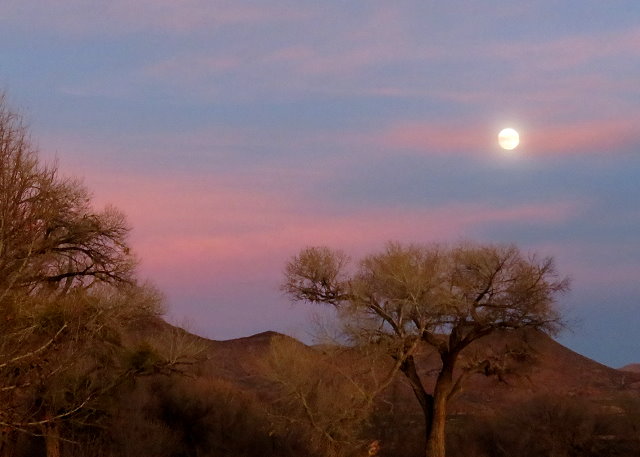 Tuesday December 13th is laundry day. Of course, photography comes first.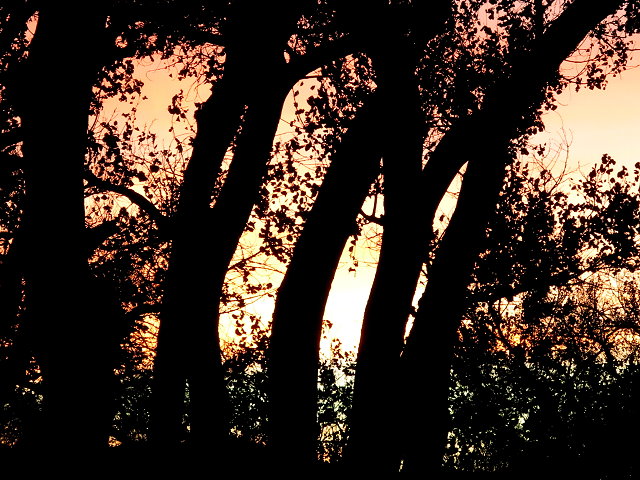 The machines at the nearest laundromat are not commercial size, so it takes a LONG time to get our laundry washed and dried, and I even end up hanging some things on our clothes line when we we finally get back to camp. We needed to get this chore done, but I certainly didn't expect it to take up so much of the day.
 Wednesday December 14th is our last day here. I enjoy having a campfire first thing this morning and take photos of the brilliant sunrise and the more subtle setting of the moon.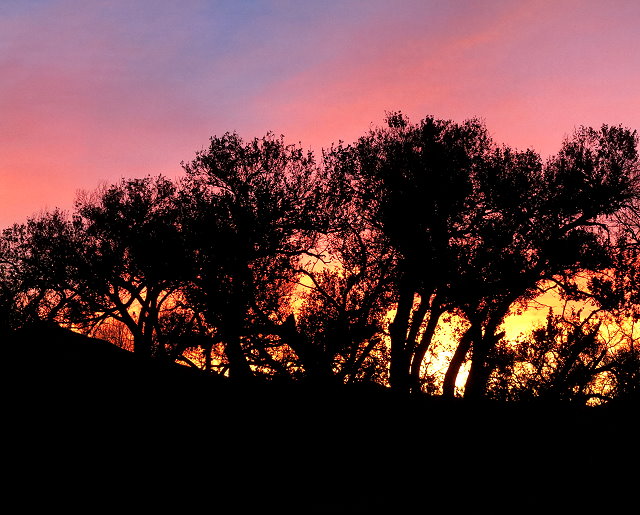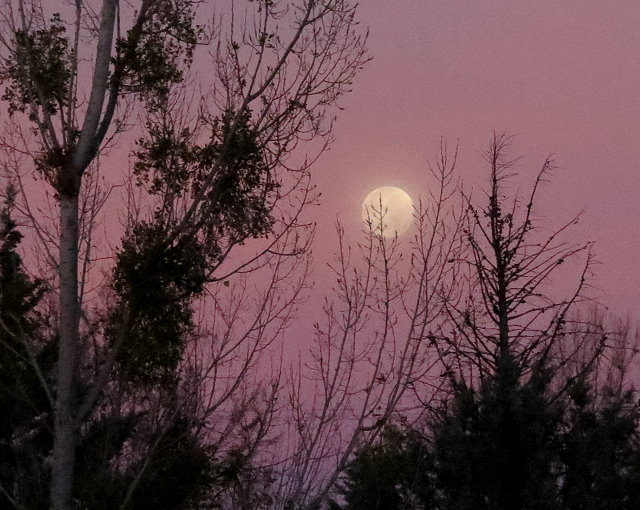 After breakfast, Clifford and I go for a bike ride around the lower campground – the less developed area. Play cello outside, even though it is a bit windy, as the temperature has reached the low 70's by afternoon.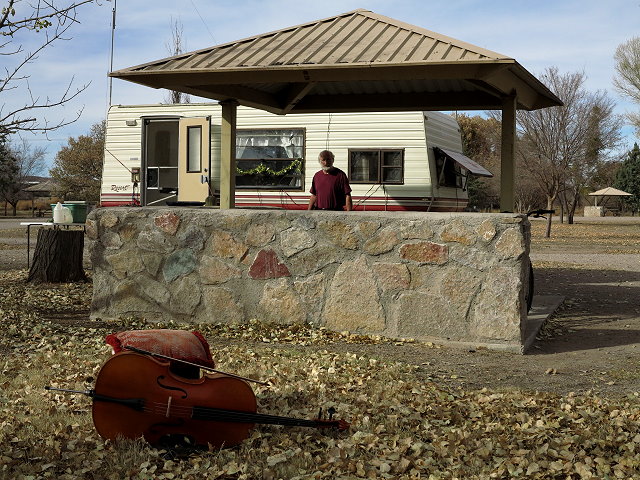 The usual editing and blog writing takes up the evening hours, along with packing up as much stuff as I can to get a head start on the morning. Moving is always a big deal, easier this time because it is only a few miles away, but even so, everything has to be securely in place before we pull out.