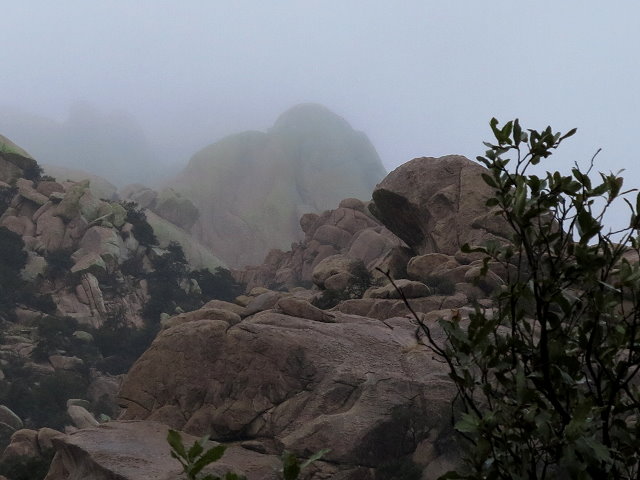 Friday January 13th, since we are not going backpacking, we decide to go to Tombstone today. Right after breakfast, we leave our campground at Cochise Stronghold and head south. Tombstone is a lot of fun as we browse the shops and learn more of the history of the Old West. I bought a couple of skirts in one of the shops, a real splurge for me, but clothing that I will enjoy wearing. We had lunch at the Longhorn Saloon, as well as spending time in the Tombstone Epitaph, the local newspaper, and Clifford talked to the owner of the bookstore, a scholarly gentleman in his 80's, the historian of Tombstone, who is largely responsible for its comeback as a viable town.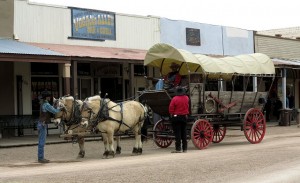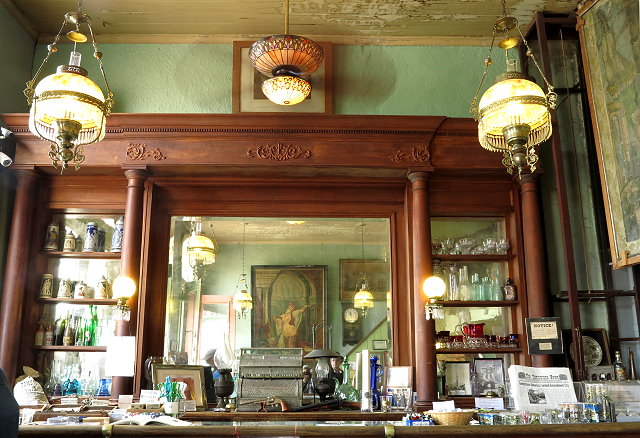 We arrive back at camp at dusk. While Clifford naps, I edit for Ang (Novels of Shannon by Angela MacDonald, a really exciting epic fantasy/adventure series) and pick photos for the next blog.
Saturday January 14th is day 100 of our trip.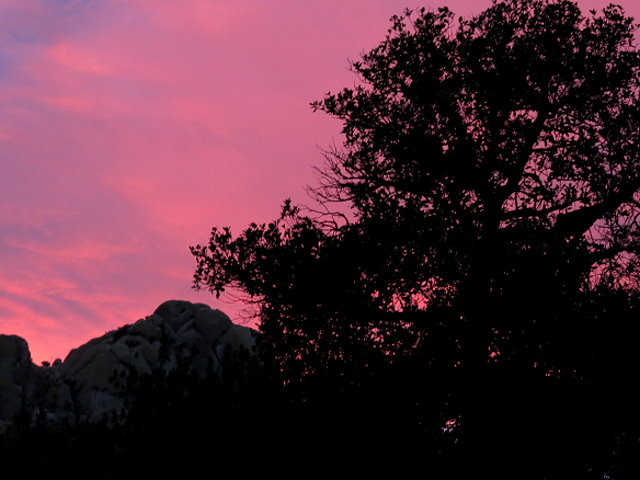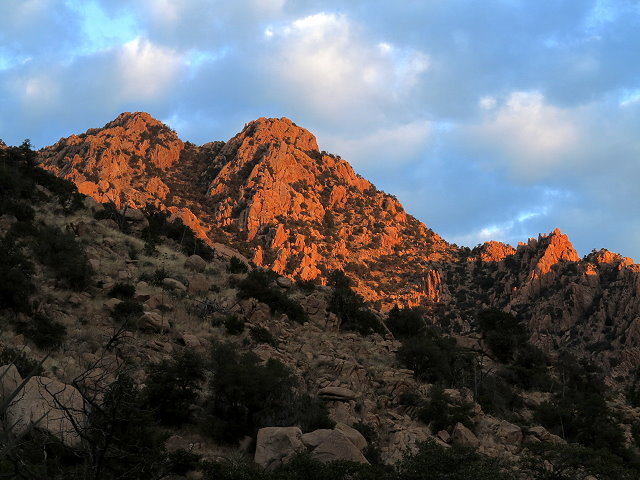 I make a cup of tea in the to-go cup and hike the interpretive trail, a short trail with many interpretive signs regarding the history of the area – the Native Americans who had lived here for centuries before the coming of the white man, and the ensuing hardships for those cultures when miners, hunters, settlers, and soldiers moved into the region. After breakfast, I make a thermos of coffee, pack up my laptop and the hotspot, and head up the nature trail, as at the high point, facing the open desert plain far below and away, I can get on the internet. I download files from Ang and take care of emails and texts. I sit on the bench, enjoying the view, while I talk to my daughter Becka. She is familiar with Joshua Tree, which is a destination we are considering.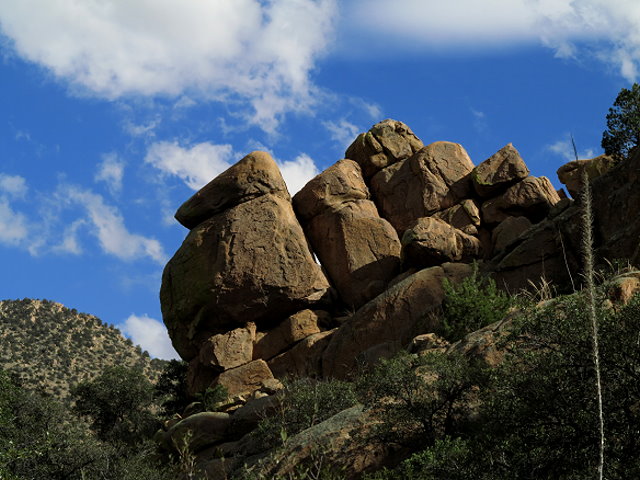 In the afternoon Clifford goes over to the next drainage to set up his night-vision camera in a different spot and from there he looks down on a 15+ herd of javelinas. In doing some research on them, we learn they can be quite nasty and dangerous, and I think the Middle March Trail where we had considered backpacking is part of the same drainage where Clifford saw these beasts. Probably a good thing the backpacking was postponed.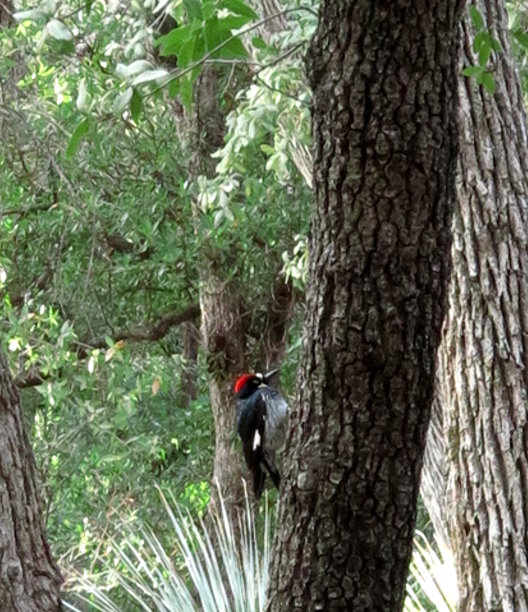 I make potato salad for our friends who will be coming to visit tomorrow. I had planned on a campfire this afternoon, but it has gotten too gusty and is starting to rain. I cover my wood pile, which is a good thing, because later a heavy rain moves in. I continue to edit until the laptop battery is dead. Between the shade and the clouds, I am not getting my laptop charged enough to keep up with things, let alone the awkwardness of having to go up the trail to get on the internet. Head to bed a bit earlier tonight, as my usual evening activity is photo editing and blog writing, which I can't do tonight since the laptop still needs charging.
Sunday January 15th, the rain continues during the night and when I get up this morning, I go for a walk in the rain.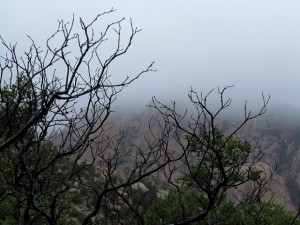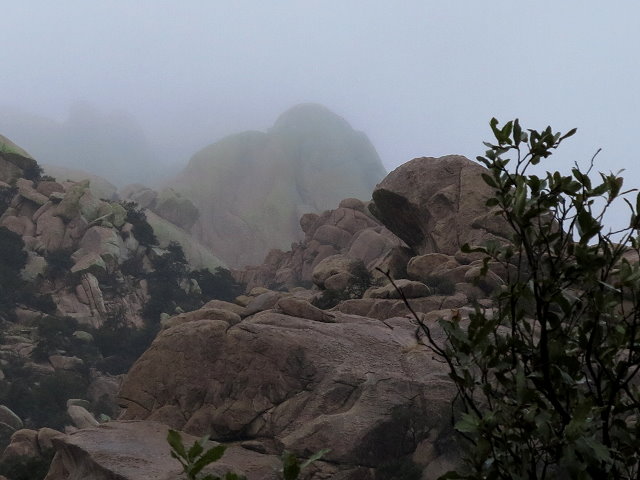 No wood-gathering today, as everything is wet, but it is so refreshing to be outside. Get hold of our friends to see if they want to postpone our get-together on account of the rain, but no, they are all coming: Jimi, our camp host friend from last year is coming with her husband, Daniel, and another camper we met while we were here last here, Dan, is on his way. Dan is one of the most colorful and interesting fellows we have ever met.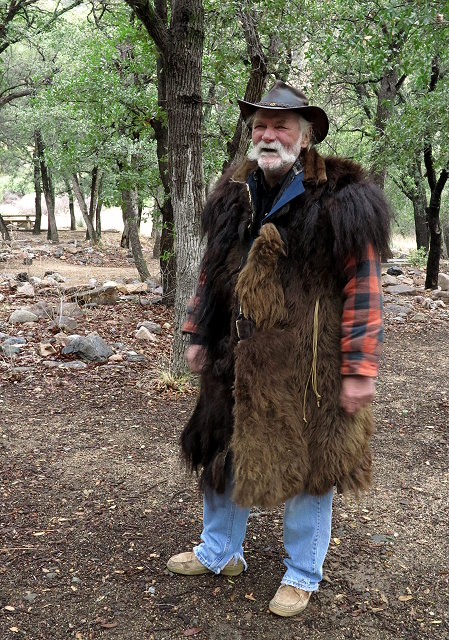 The rain lets up in the afternoon and I get a campfire going. Luckily, when Dan arrives with Alice, his ridgeback/red heeler, he has brought a good amount of dry wood with him. He also brought several buckets of KFC! Jimi and Daniel arrive with more food. Due to impending more rain, we leave the food inside Terry, but after filling up our plates, we all sit around the campfire, eating and enjoying great conversation.

The rain begins again, but by now the campfire is quite a warm blaze and we are quite comfortable as we sit around.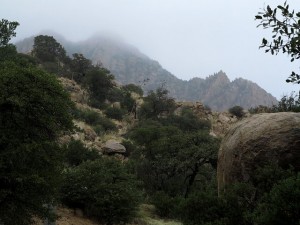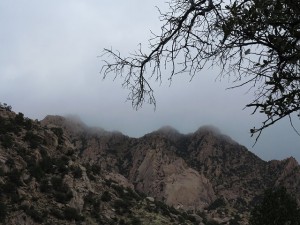 Before everyone leaves, Jimi and I go for a short hike on the nature trail to take photos of the manzanita whose reddish bark is even more striking when wet with rain.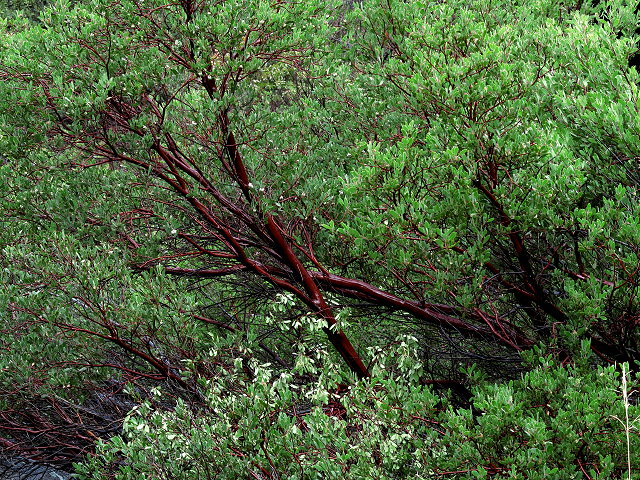 What a fun day! What a great place. Too bad we have to leave tomorrow.