Monday March 20th – Today we go to St. George, across the state line in Utah, for errands and supplies. It is a very windy day and we when get back to camp, our awning has blown down. We don't bother to put it back up, as it is still too windy and the forecast is for cooler weather, so we won't be needing it so much.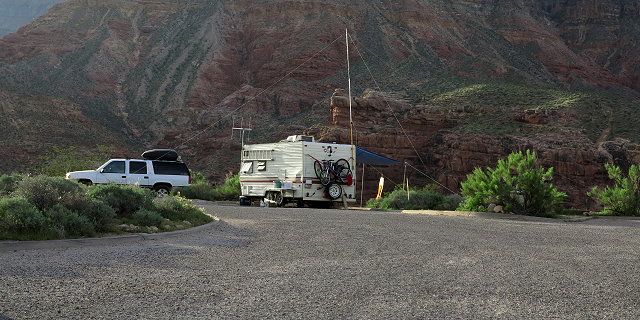 Glad to be back out at camp, chatting with Becka when she calls, and seeing a cell video from Ang showing melting snow creating a small river down her driveway. I love hearing from my kids!
Tuesday March 21st – This morning on my way back from my morning walk, the neighbor Glen invites me over for coffee; we wave David over to join us and I go see if Clifford wants to come over, also. What fun! In the afternoon, we meet a couple who pull into the spot next to us for a view of the canyon, but noticing Clifford's ham antenna gets a conversation started. We chat for about an hour like we have been friends forever. After exchanging contact information, they head on their way home to St. George. Maybe we'll see them again – who knows?
My son Fin, who lives in China, has just successfully run a marathon! That is an inspiration to all of us, and in talking to Becka this afternoon, (she also runs regularly), she encourages me to start running. So, in the late afternoon I run, rather than walk down the road to the lower campground. Even downhill, it is tiring, and I end up fast-walking much of the way. From the lower campground I hike on down to the river, catching light on the mesa to the east as I go, returning to our campsite on the below the rim trail.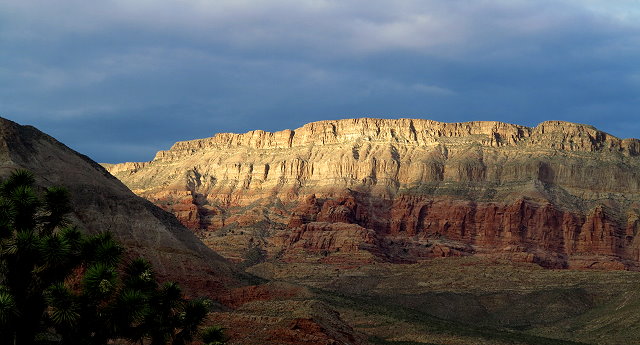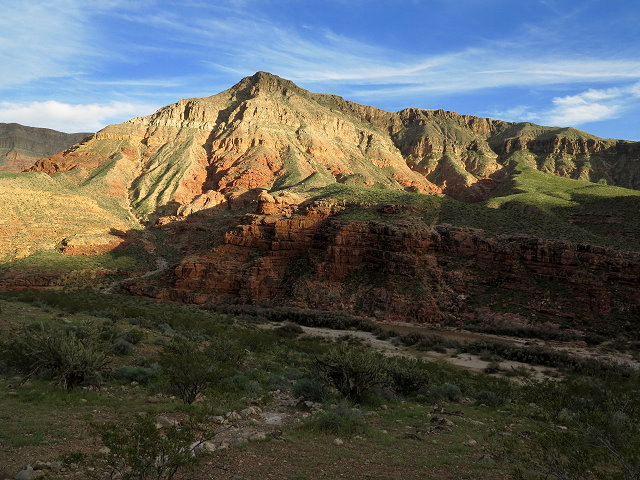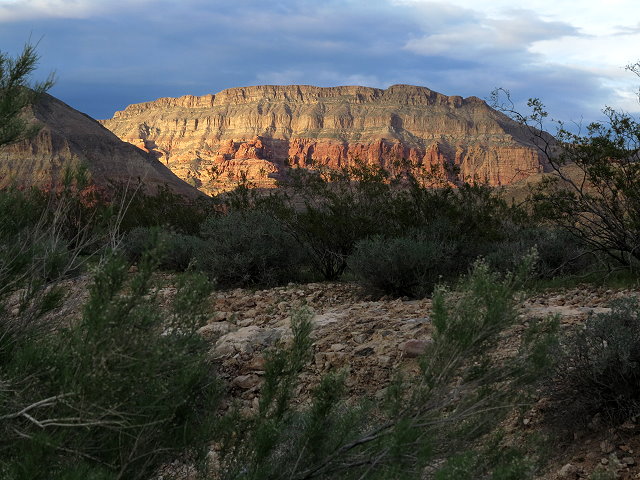 I check the sunrise photo contest on FB: quite a few people have responded, but no clear winner yet.
Wednesday March 22nd – Coffee with Glen and David again this morning. I am noticing a pattern of calm in the morning and increasing wind in the afternoon, so today I take the cello out earlier and have a good playing session before the wind comes up.
There are some real clouds today. I run down to the lower campground, making it a bit further than yesterday before running becomes fast-walking and hike down to the river again,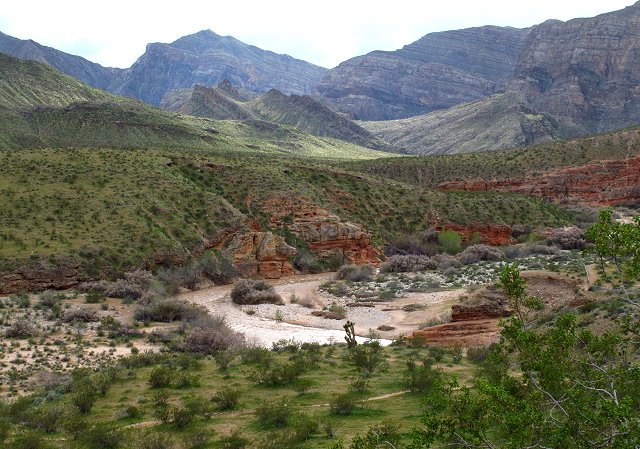 …and back to camp on the below the rim trail. I really like this private quiet trail surrounded by the great walls of the Virgin River Canyon and all the desert vegetation.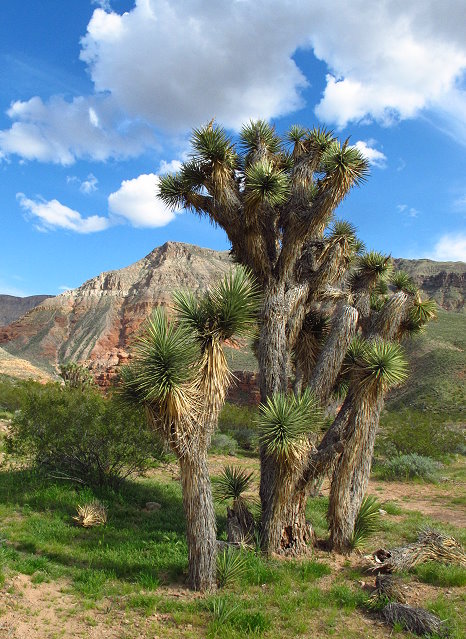 Back at camp, I do some book editing and download my camera. Always fun to take a look at the newest round of photos. I post the winning sunset photos on FB, happy that so many people voted.
In the evening the wind increases and rain obscures views of the mesas to the east.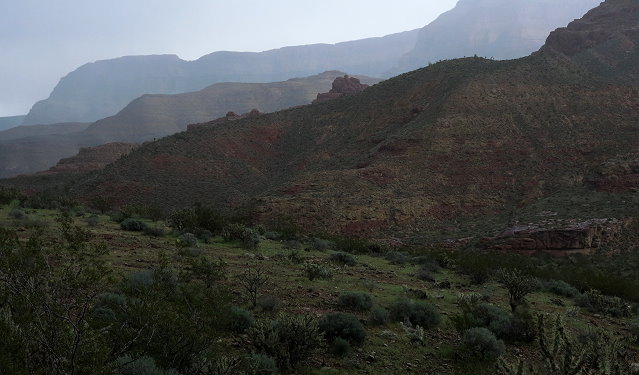 We watch a western movie segment on our little DVD player while we eat dinner.
Sure enjoying our time here at Virgin River Campground.