Thursday March 23rd – Clouds today with rain off and on, wind coming and going. Tea with David and Glen, but since Clifford is fussing with the solar panel, which is not working, we all end up at our place, watching Clifford and offering suggestions. Eventually the right connections are made and the solar panel is on track again.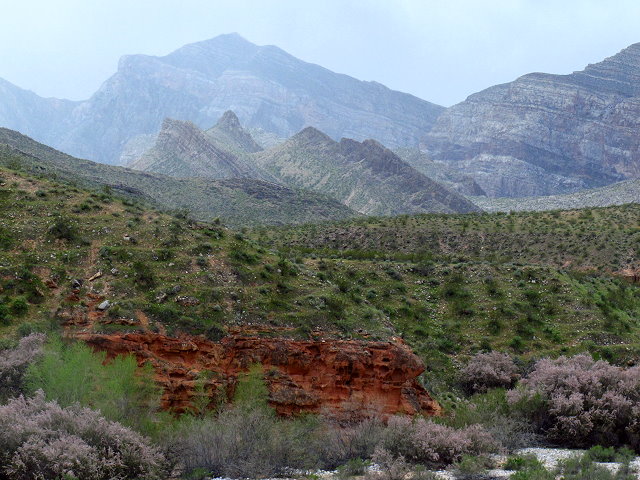 I extend an invitation for us all to have dinner together, since David will be leaving tomorrow. We agree on a time and then proceed with the day's activities. Clifford works with his visible light spectrometer; I edit and write blogs. In the later afternoon I run to the lower campground, hike back on the trail, and then get everything ready for nachos for dinner.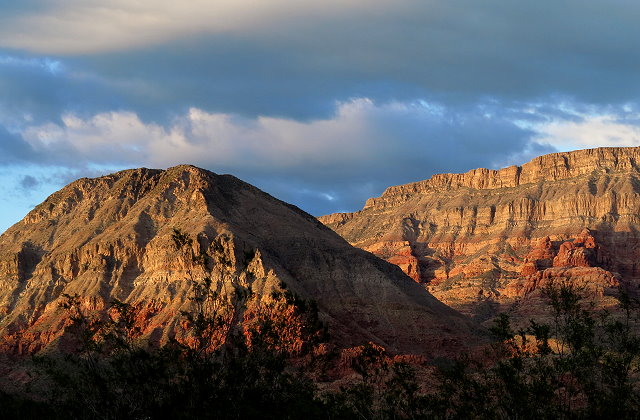 We meet at David's place; he has a campfire going, Glen and another neighbor come over, and we have a good visit as we eat. I certainly have enjoyed the friendliness of the longer-term campers here.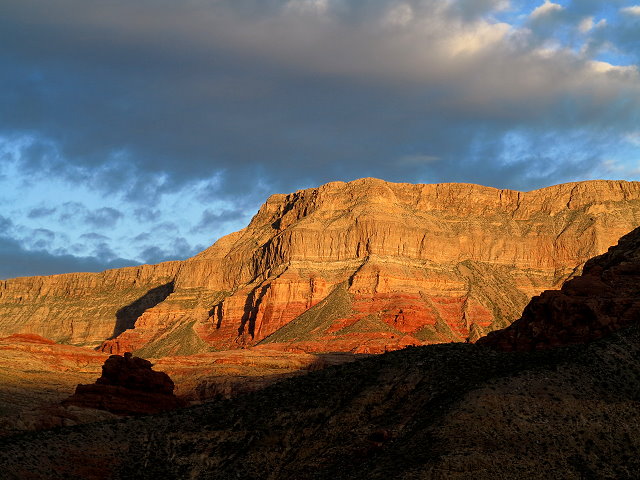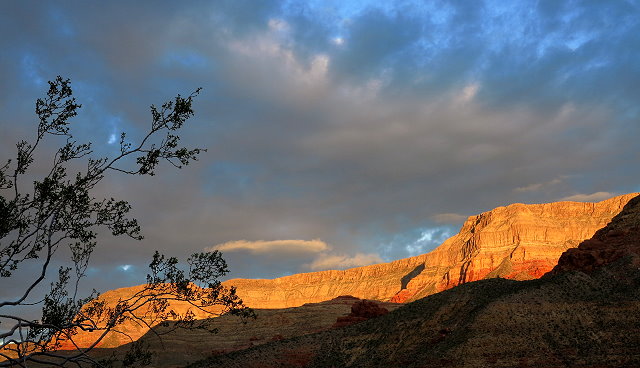 Friday March 24th – I have tea with Glen this morning, sitting outside and enjoying the sunny morning. Clifford is too busy already to join us and David has left for California. The day's activities are similar to yesterday with editing for me and Clifford working with the spectrometer.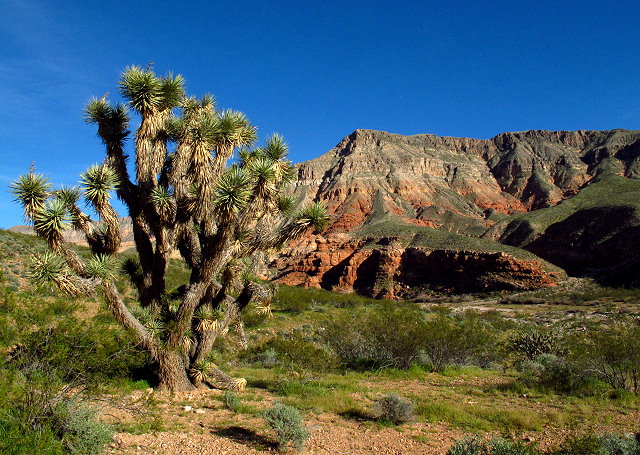 While editing photos in the evening, my laptop battery goes dead; I must have ignored the warning beep. I am not at all comfortable with this forced shout-down… memo to self: pay attention to little beeps!
Saturday March 25th – I get up earlier this morning, but it is too overcast to see the rising of the sun, which I was hoping for. Make a campfire instead, intending to have my quiet time and journal writing, but Glen comes over. Guess he is a bit lonely, especially now that his buddy David is gone.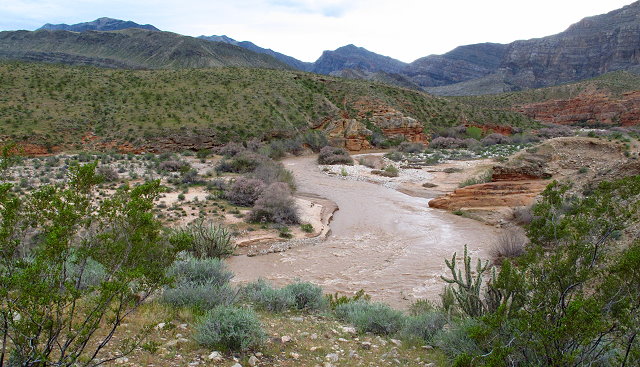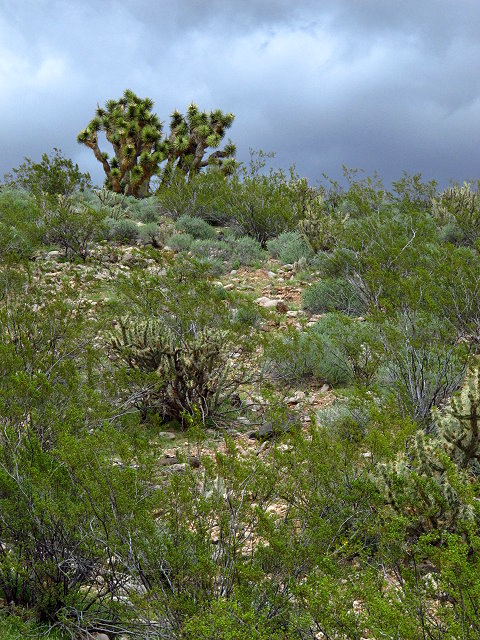 In the afternoon, the sky clears enough to get some light on the solar panels and charge my laptop, finding, fortunately, that the forced shut-down did not cause any damage to any files.

Sunday March 26th – Have a nice visit with the couple who came in late last night, parking in the spot next to us. Then Clifford and I get ready to head to St. George for supplies and errands, since we will be leaving Virgin River on Tuesday and won't want to take time for errands. The Suburban is very reluctant starting – not sure what that is about… On to St. George, run our errands and get back in time to put food and sundries away, go for a run, and then start dinner. I have invited Glen to join us, since he will be leaving tomorrow. Start cooking fried chicken, rice, and veges inside, but finish cooking over a campfire so we can sit at the picnic table and enjoy the evening here at this great location – one of my most favorite.
Monday March 27th – The weather is quite a mix today, moving from cloudy to clearing, cloudy and windy, rain, calm, and then cold wind.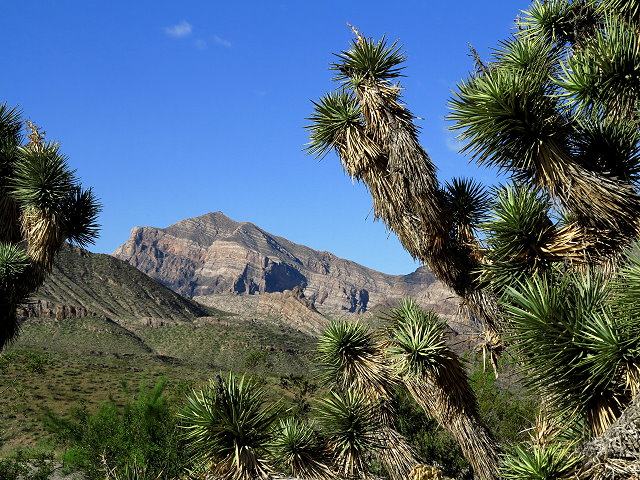 Good day to stay inside and take care of business, since we might not have internet (hotspot via cell service) at our next campground. Check email, download new documents to edit, upload those that are complete, post the next blog, and so on. Today I run the full loop of this campground rather than running to the lower campground, pausing to visit with neighbors on the way, saying good-bye to those we have met.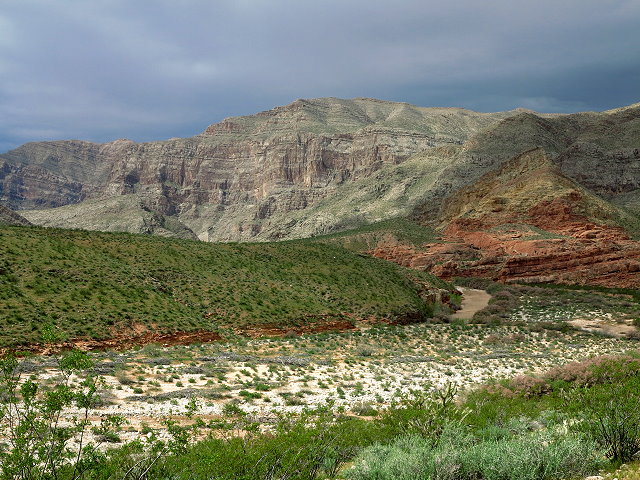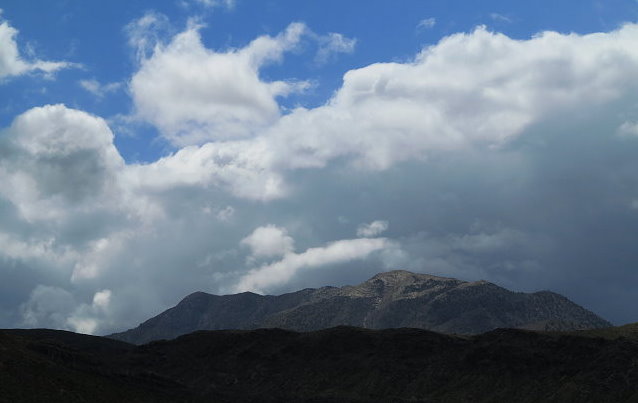 We look forward to spending time here next fall on our way south.