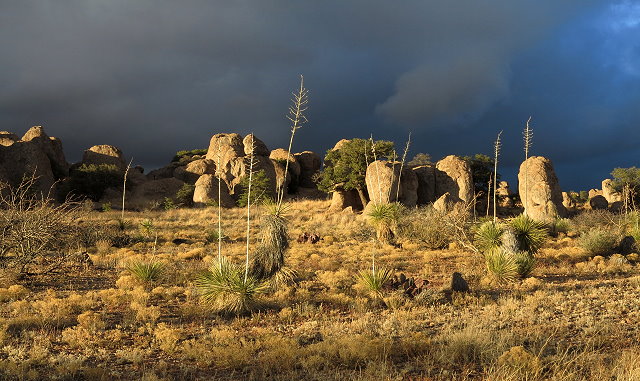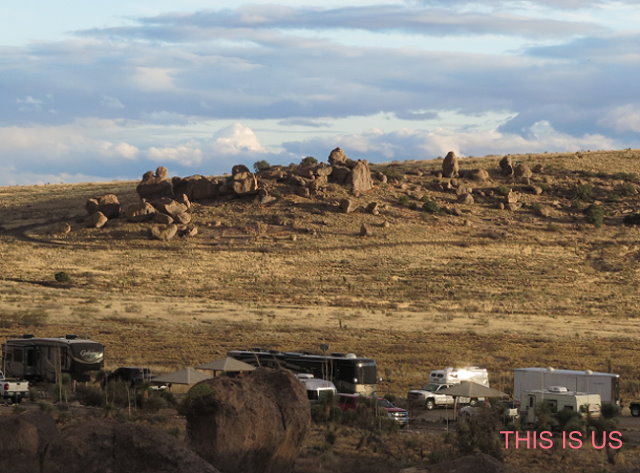 Thursday December 29th is an errand/shopping day. We head to Silver City, a 20-mile drive to the north. This is a section of New Mexico that is not very appealing to me in terms of the landscape and the run-down look of small nearly-abandoned towns along the route. Silver City is a bigger and much more active town. We go to breakfast at the Adobe Cafe, then to the laundromat, and finish up with buying propane, groceries, and sundries. It is nearing dark by time we get back to camp.
We have a dinner after putting things away. Clifford had to get a new phone, so he spends time learning how to get his programs on it, while I check FB, always eager to hear some news from my kids.
Friday December 30th is so overcast in the morning that there is no sunrise color at all, but it is no longer dark, so the sun must have risen. Both of our hotspots are out; Clifford acquires monitoring software so we can keep better track of our bytes. I do some editing for Ang, post a blog, check email and Facebook, and am under my daily byte quota. Becka calls; she is back in Georgia after visiting Mike in Japan for the Christmas holiday. Clifford and I bike ride the loop around the "city"– probably a couple of miles, which is a lot for me.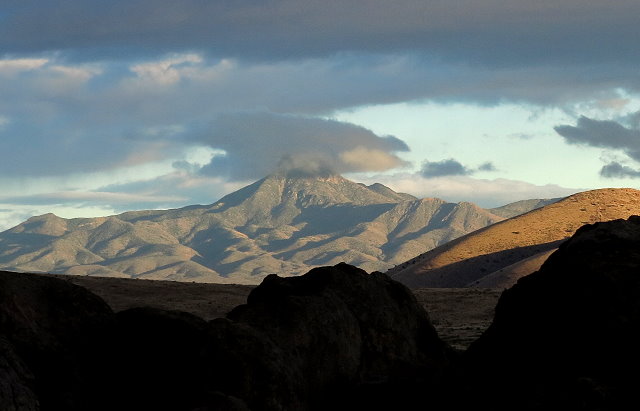 At sunset, I walk in the rocks.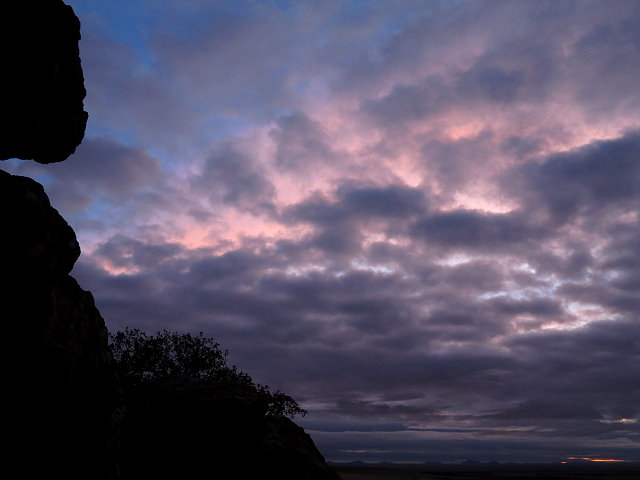 After dinner, I do more editing for Ang, as it is a darn good story and hard to put it down.
Saturday December 31st is the last day of 2016. There was rain in the night and it is raining when I head to the Visitor's Center this morning. Back at camp, as I'm writing in the journal and sipping hot yerba matte tea, I glance out the window and see the most beautiful rainbow arching over the rocks. I grab a camera and dash outside for a few photos before it fades. It was a most joyful sight, a great way to end the year, which has been a difficult one for many of us.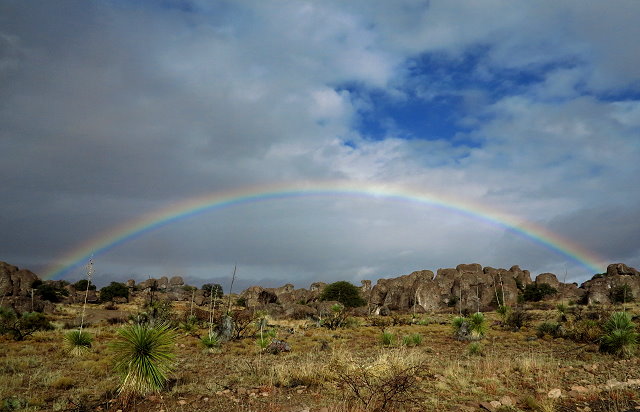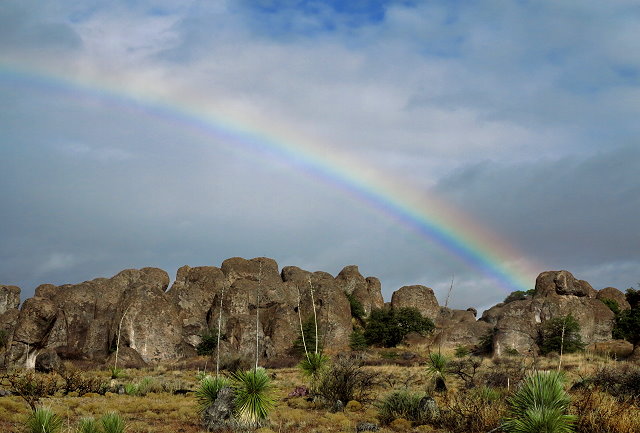 I take time to edit and post the rainbow as a end-of-the-year blessing for my family and friends. Throughout the day, the clouds are marvelous, dominating the scenery.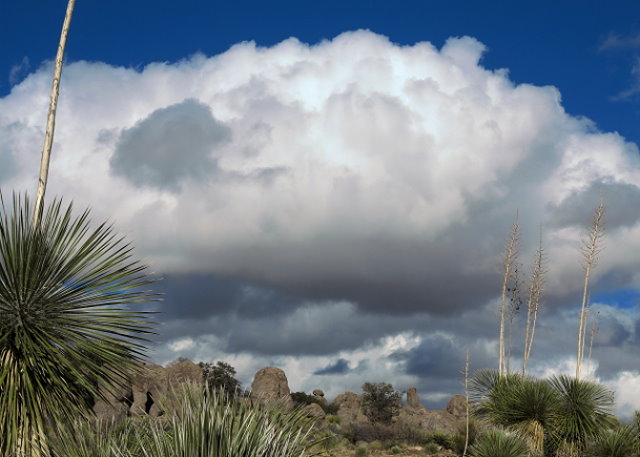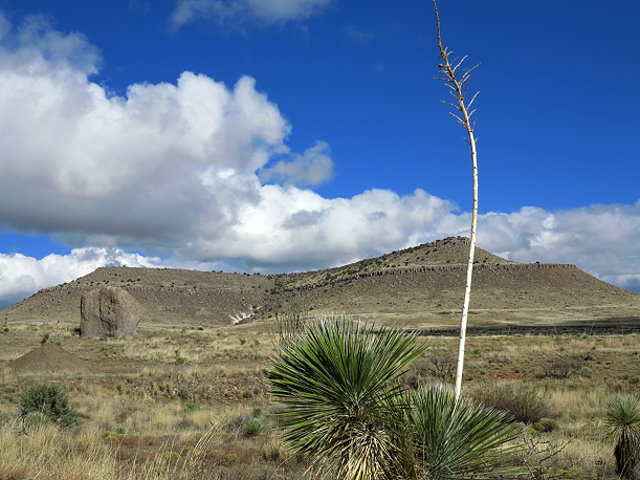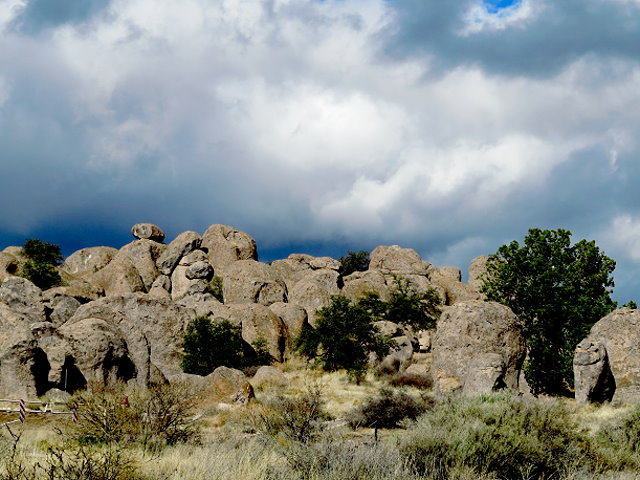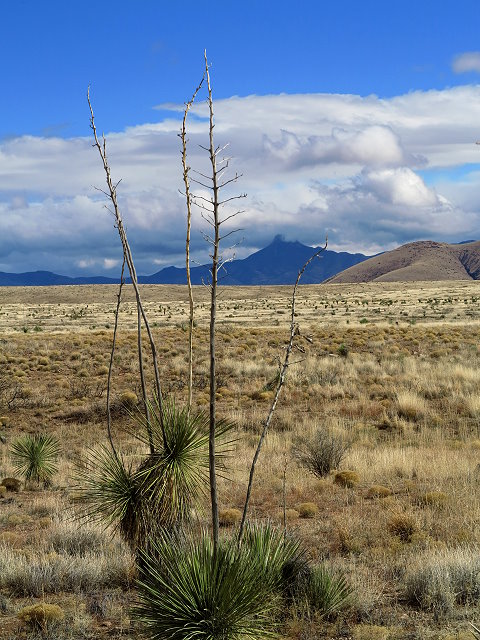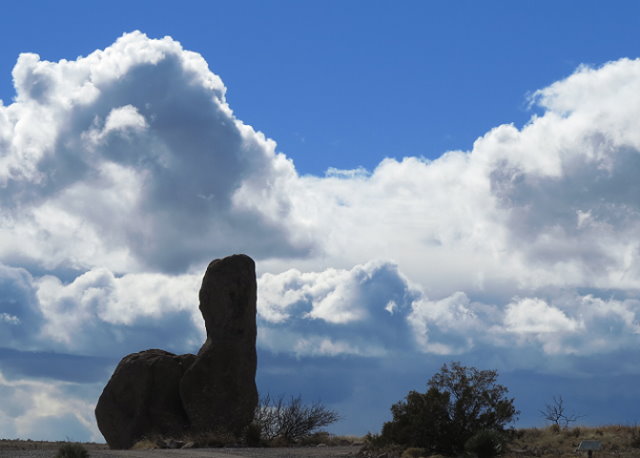 Today, instead of posting a blog on the website, I pick up the first blog of this journey to post on my blog site, which I have neglected for well over a year, and also post it on Twitter. I really like taking photos to show people the beauty of the world and to keep family updated on our travels, but if no one sees them, it doesn't mean much. Hopefully, expanding to the blog site and Twitter will help out. A phone call from a dear friend is a welcome addition to the day. Walking in the rocks at sunset and dinner with Clifford rounds out the last day of the year for me.