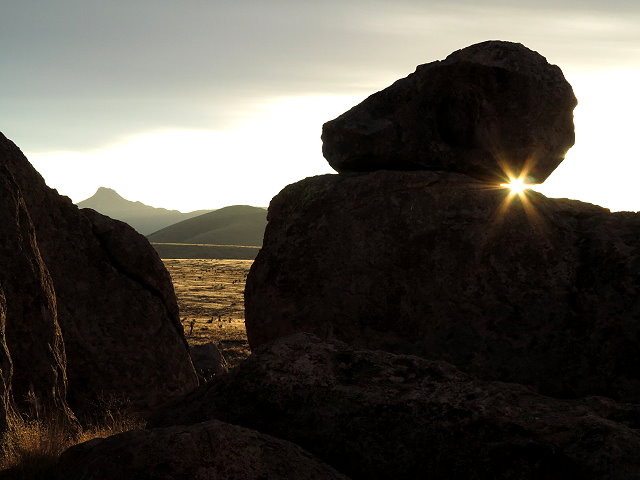 Monday December 26th is moving day, but since I am up before Clifford, I have time for tea and journal writing on this frosty morning.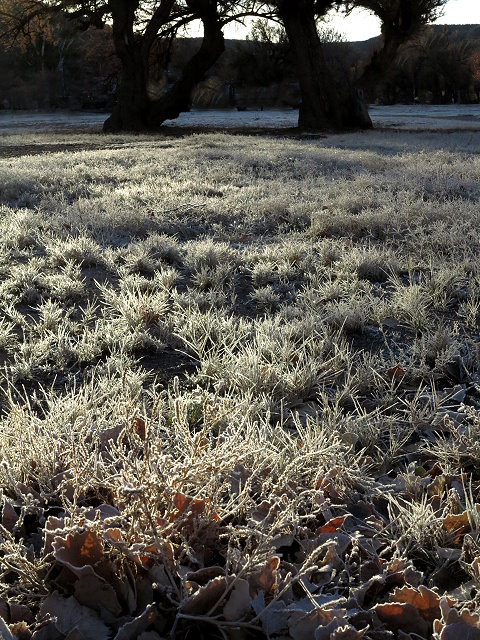 Once he is up, we finish packing up and are on our way after saying good-bye to people we have met here and at Percha Dam.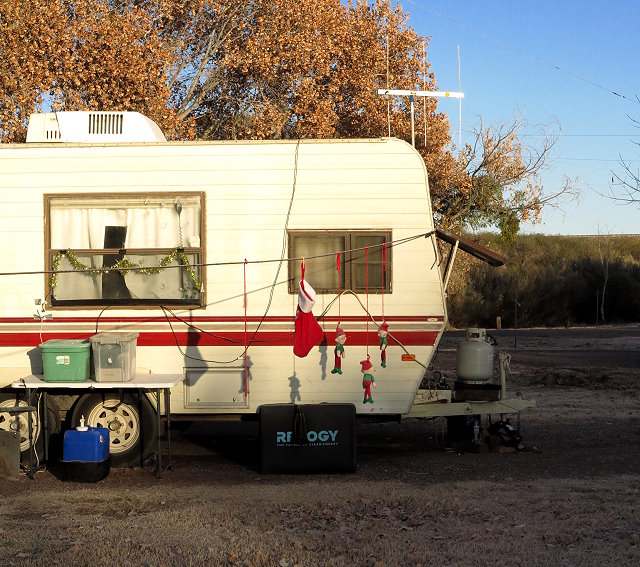 South on I25 to Hatch, then State Hwy 26 to Deming, stopping at Walmart for groceries. While we are there, we decide to go ahead and replace a worn tire on Terry. One axle is bent, causing one tire to wear faster than the others. Another 25 miles brings us to City of Rocks State Park. The Visitor's Center is closed, but we head on over to the electric sites. The site on the end with a view all around is free, but then we see an OCCUPIED sign. My instinct is that the people are gone and just forgot to turn in the sign, but we can't take a chance on someone coming in later and claiming the spot. Although I am grateful that there is another site available, I feel a bit disappointed that we didn't get the one that seemed meant for us. We get set up and I am glad to see the rocks through the front window.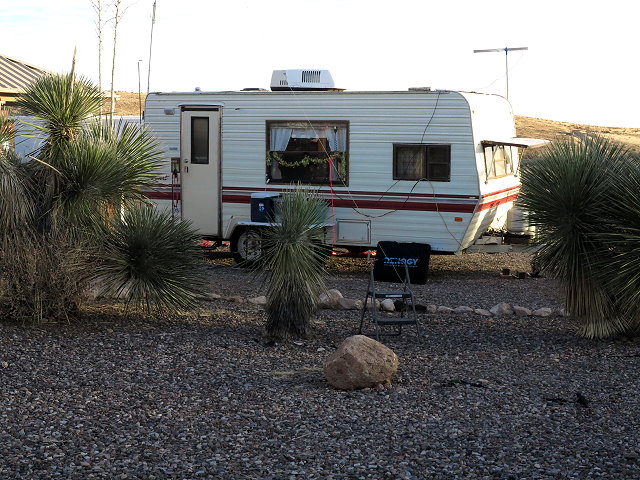 I go for a short walk in the rocks at sunset, glad to be here at this unique place.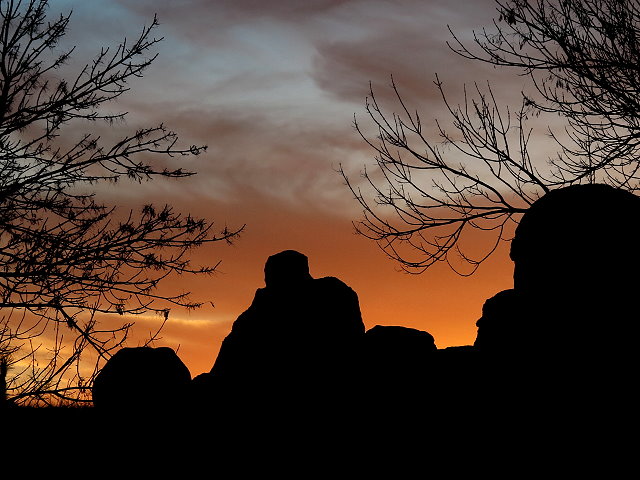 Tuesday December 27th I walk in the rocks at sunrise to take photos.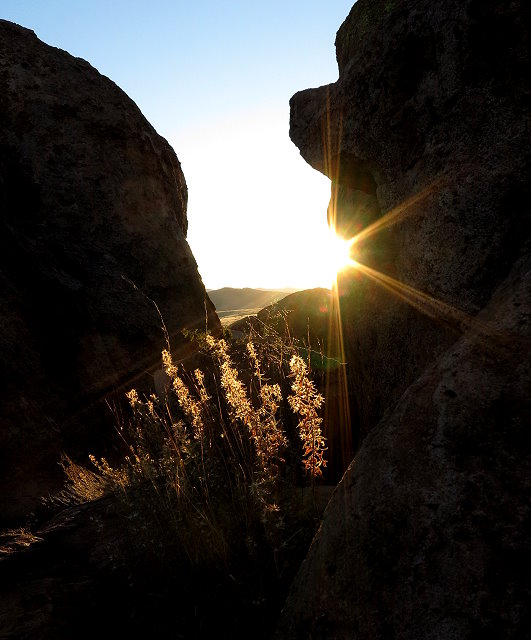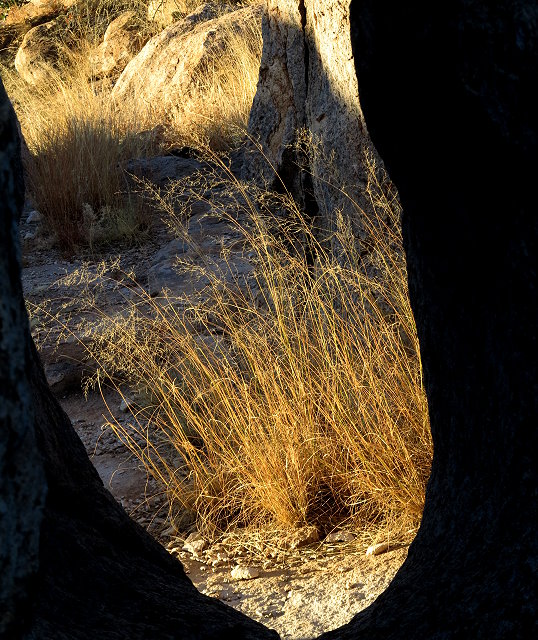 A tremendous volcano 35 million years ago created this interesting geological feature as it spewed out rock debris and molten lava that cooled and coalesced as it hit the ground. Millions of years of erosion followed the eruption, and now we have "City of Rocks" State Park – a giant labyrinth of nature-made pathways, with twists and turns every-which-way.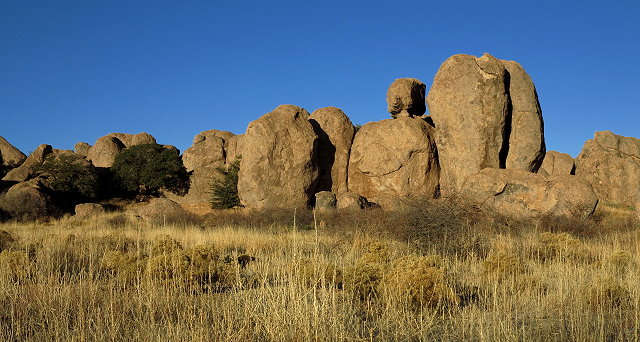 It is sunny and warm enough that we are able to sit outside for breakfast; later we set up our chairs and small tables on the warm sunny side of Terry to read, study, and (me) play cello.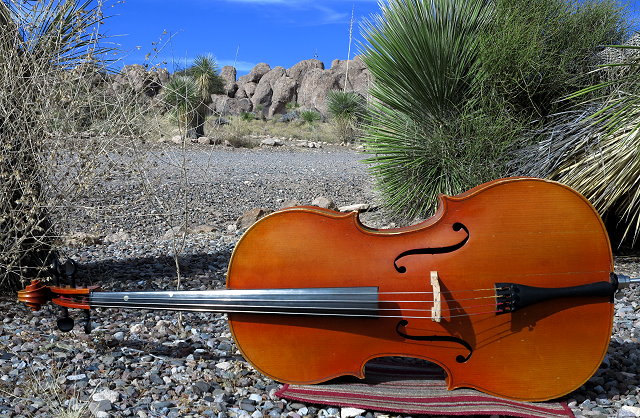 In the later afternoon, I hike in the rocks again, hoping for a colorful sunset. Even though the sunset was not exceptional, hiking in the rocks is always fun
Wednesday, December 28th the morning sky is overcast and the sunrise is modest, but I walk in the rocks, anyway, looking for more subtle photo opportunities.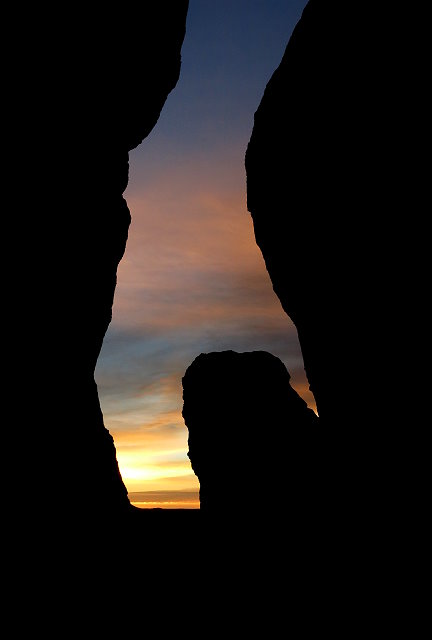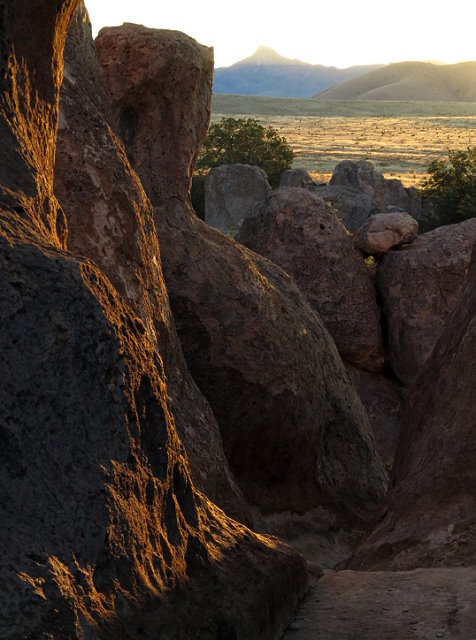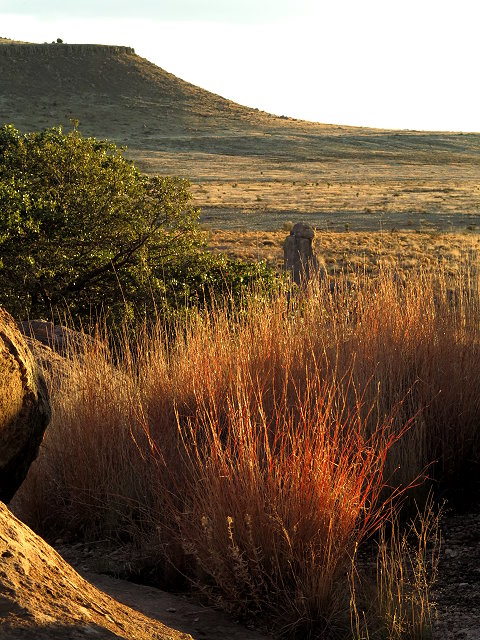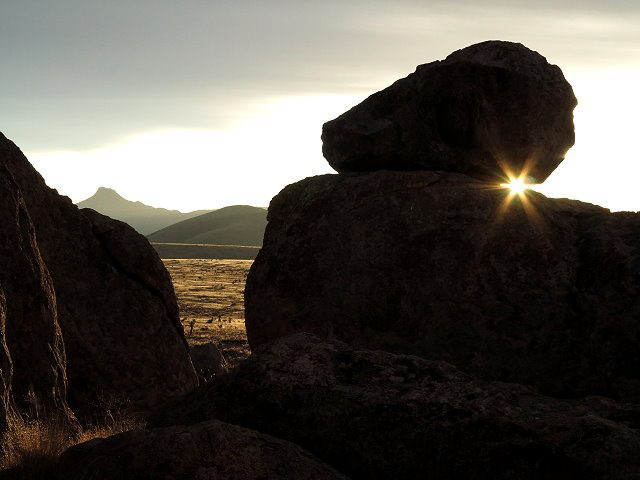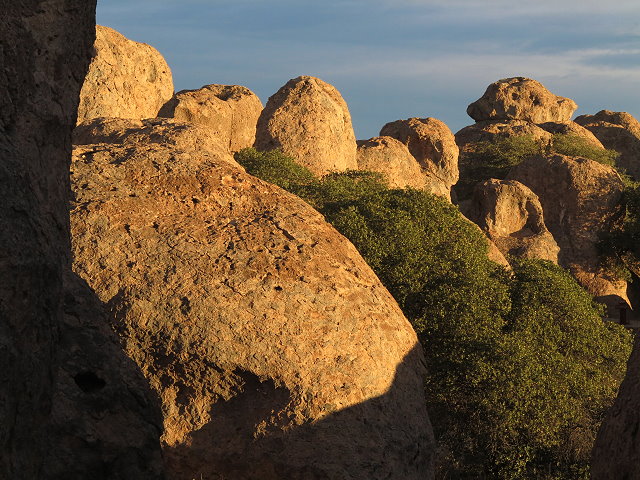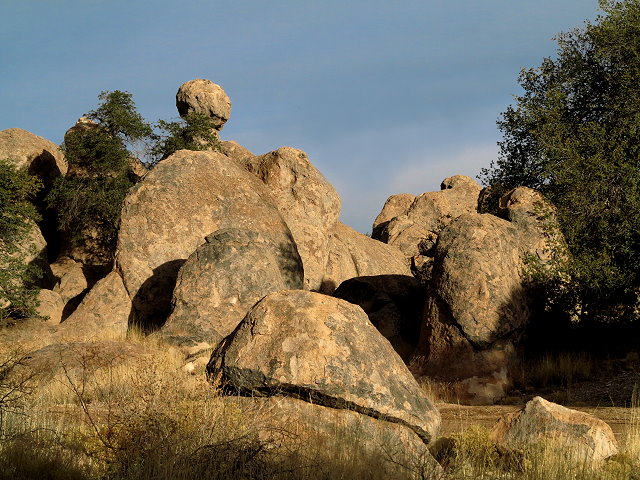 More self-talk on the need to not only be grateful, but to feel grateful. Easier said than done, but listing the positive aspects of a situation is a good way to start. Back at camp, after breakfast, I download my cameras and look at the new photos, which is always fun to do. Then we sit outside again and I play cello for awhile, but after the wind blows over the music stand a couple times, I decide the annoyance to Vata is not to be ignored and I head inside. Organization project for today is the closet, rearranging to make hats and gloves, which we are needing, more accessible. Photo editing and blog writing fill out the afternoon.
A walk in the rocks at sunset is a pleasant close of the daylight.