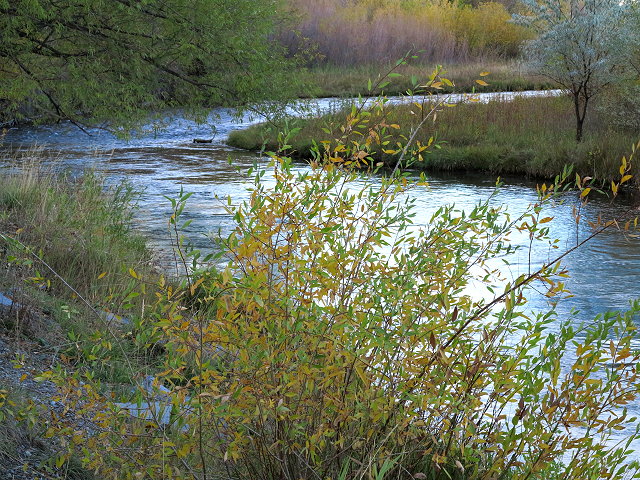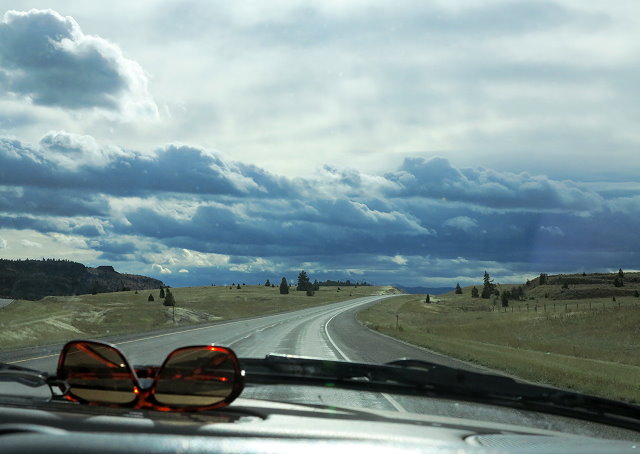 It is still windy this morning, Friday, October 14th, as we leave the rest stop near Anaconda (Montana) and much worse as we head south at Butte. Driving is exhausting and the gas mileage is poor. When we pull into Dillon for gas, we decide to check out the KOA there. Even though it is the most we have ever paid to camp anywhere, in addition to getting out of the wind, we have electricity, free wifi, showers, and laundry facilities. Not only that, it is located right alongside the Beaverhead River and we are surrounded with lawns and trees. I am happy we are spending the night here.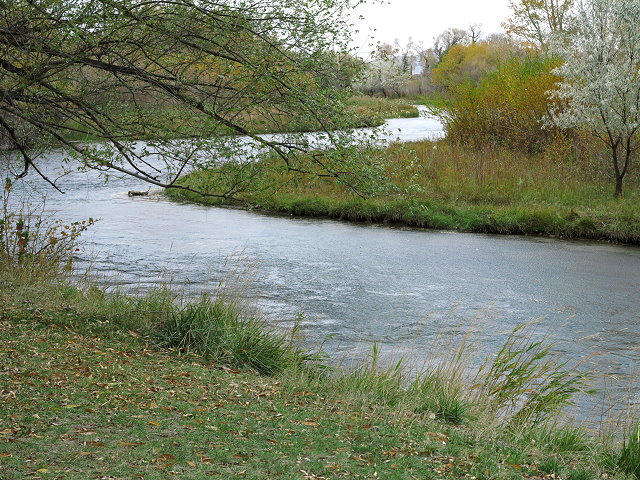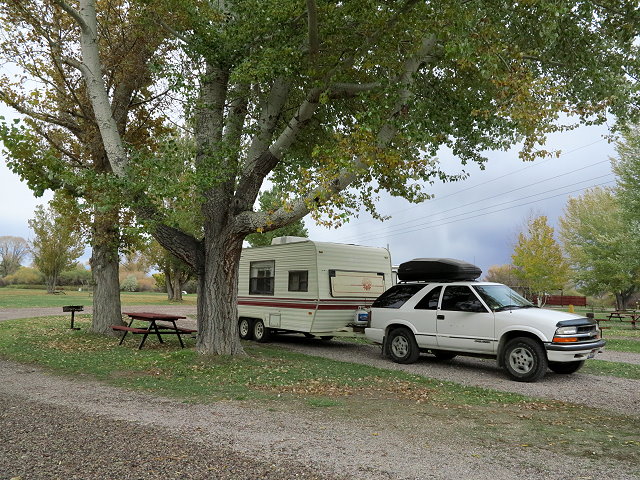 Saturday morning, October 15th, while clothes wash and dry, we have showers and breakfast and get packed up. Of course, morning photos of the river are taken.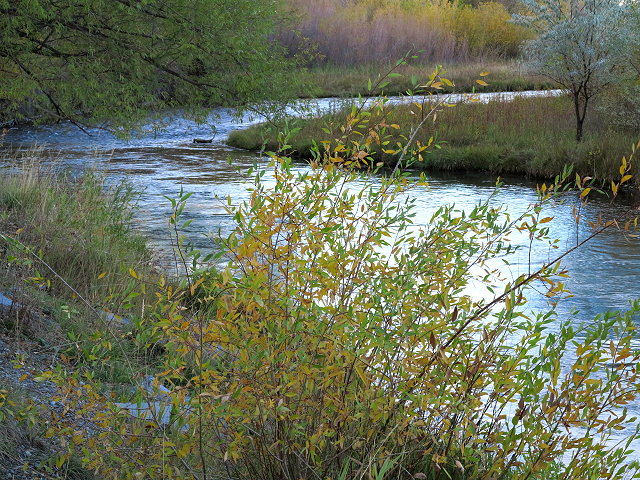 Monida Pass between Montana and Idaho is barren and gradual – much easier on Blazer than the passes east of Butte, which was our route last year.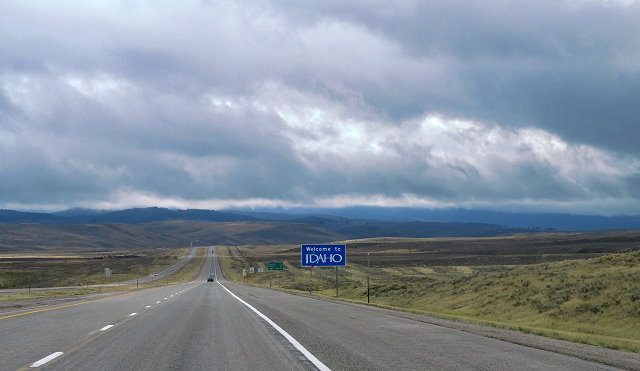 Much of the route across southern Idaho is flat and kind of boring, until we near the border between Idaho and Utah.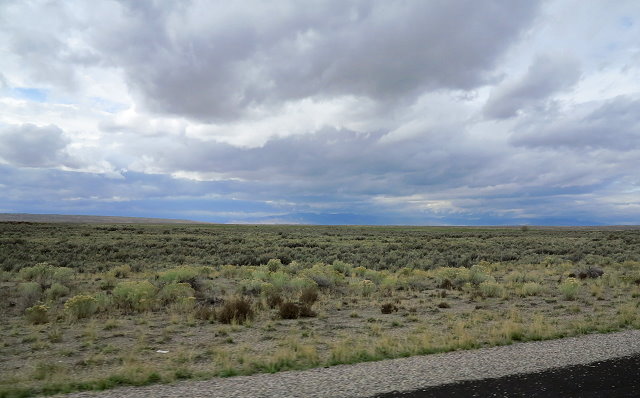 We stop at the last rest stop in Idaho, a sweet spot with lots of trees, walking paths, picnic tables and benches tucked in here and there, and foot bridges over dry stream beds.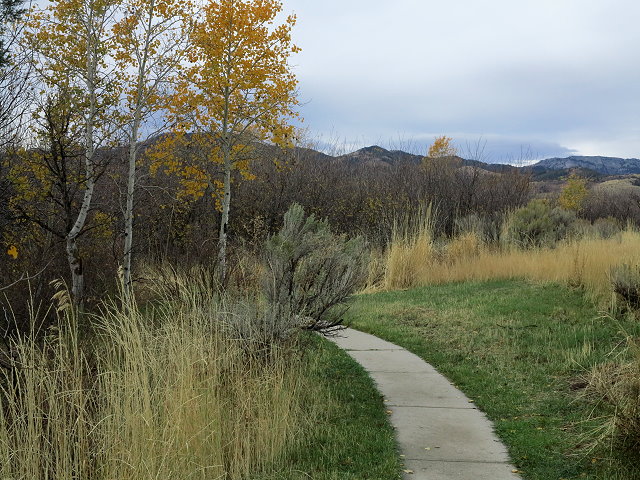 Walking the paths, I discover a huge untended old apple tree; apples that have fallen blanket the ground beneath the tree. I fill my coat pockets with slightly bruised apples, which soon become applesauce.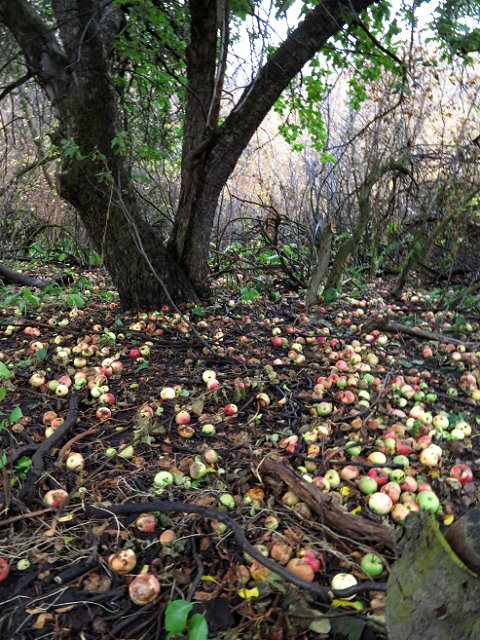 Sunday, October 16th, after a good solid rain in the night, the foot bridges now arch over small streams. I gather more apples. We leave the rest stop and soon are driving in heavy rain in Utah.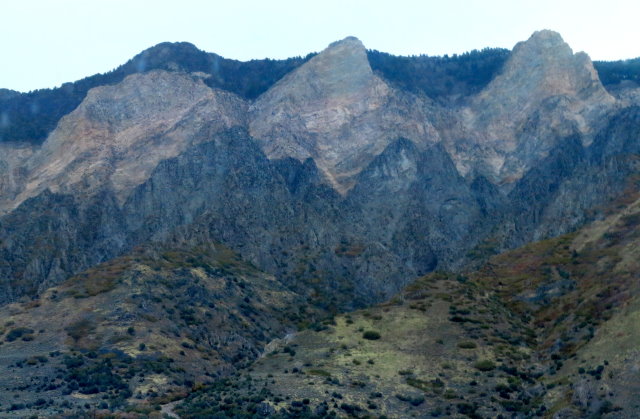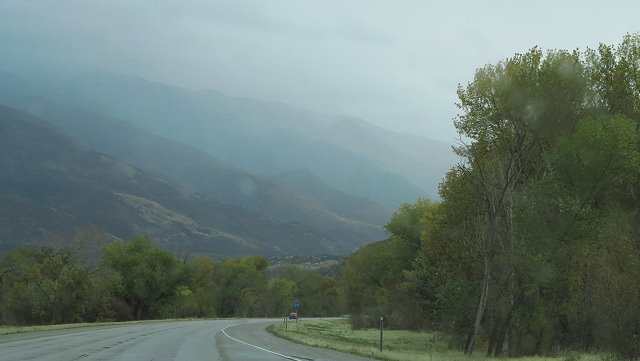 We take I-84 to the east near Ogden, bypassing Salt Lake City. It is a slow, but interesting drive through the canyon country.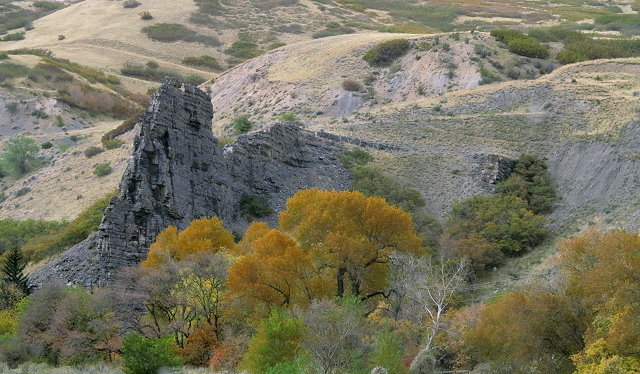 When we reach Price Canyon, we discover that the BLM campground where we had planned to spend the night is off-limits to us. So, on to Price and drive around a bit looking for an inconspicuous place to park a 19-foot camper. On the edge of town, a vacant baseball field parking lot is the perfect spot.