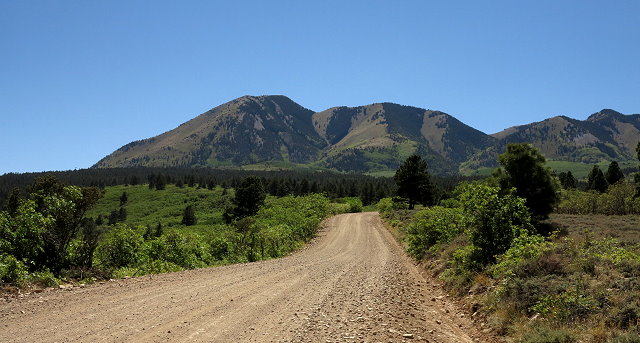 Sunday May 27: It is a beautiful spring morning, so we decide to go up Abajo Mountain for an outing. I make a picnic lunch and thermoses of tea, and off we go. For the first time, since we also like to explore, we turn left on the Lloyd's Lake Road just outside Monticello and head up Abajo a different direction from where we've been before.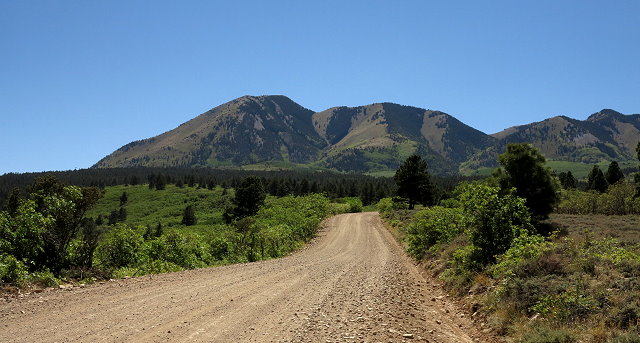 It's a beautiful day for an outing with the blue sky and the variety of trees, aspens being one of my favorites.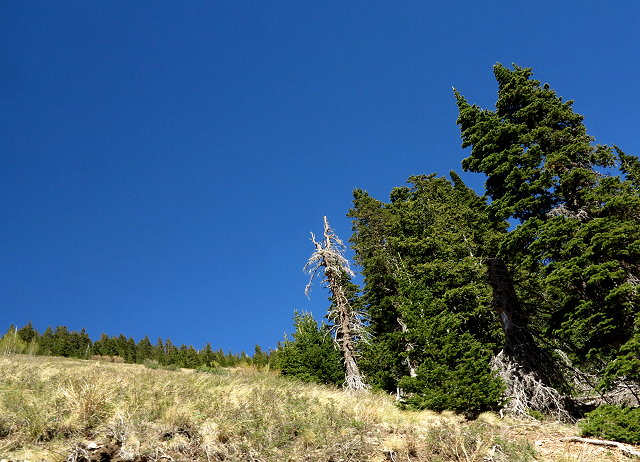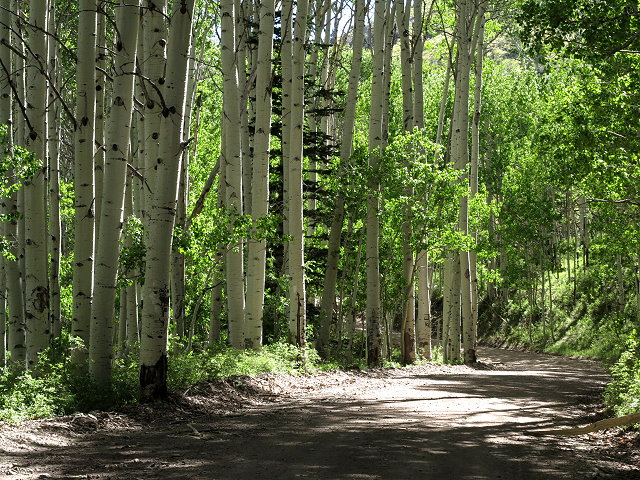 I have an ulterior motive: the neighbor has told me where I can gather rocks needed for the landscaping I'm doing in the back yard.

We go quite a ways up the mountain, not having yet seen the rock slide, and turn on a side road named Electronic Road. There is a tower of some sort here, and although it is not a great place to gather rocks or have a picnic, since we are here, I start picking up a few rocks. In less than ten minutes a 4-wheeler turns on the same road and it turns out it is a park ranger, probably wondering why we are so close to the tower. I tell him we are exploring and looking for a place to have a picnic and he recommends we go on up the road to the top where the main set of towers are – a great view, he says.
So we do that, but the further up we go, the more we wish we hadn't. The road isn't bad, but it is very narrow and no place to go if we meet someone coming down. Right before the last ascent to the towers themselves, there is a wide turnaround spot and we take advantage of that. The views are quite expansive.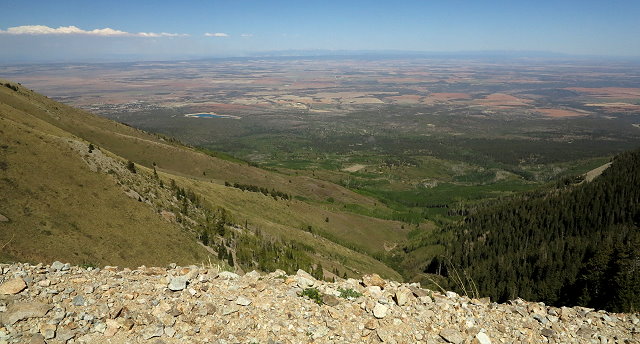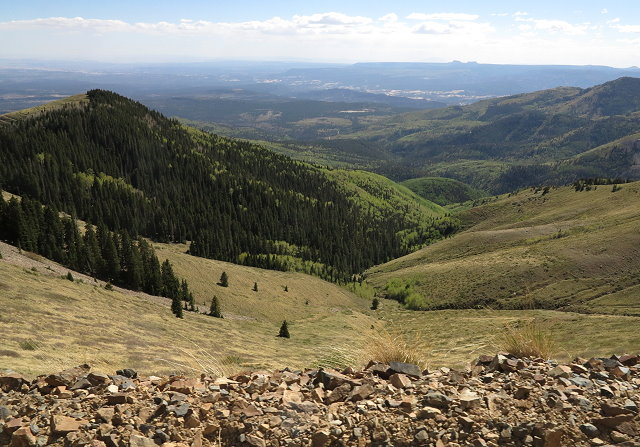 On the way back down, we are ever so grateful not to meet anyone, other than motorcyclists who squeeze by us. We stop at the rock slide we passed on the way up and gather rocks.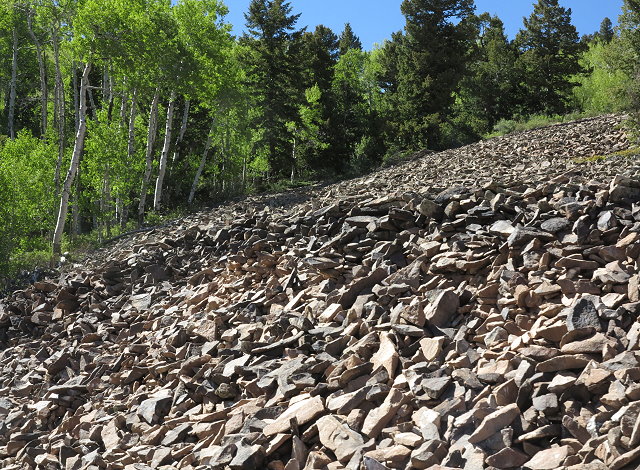 A ways further down, we turn off onto a side road to a camp spot we had also passed on the way up. We set up a little table and have our picnic, relaxing as we enjoy our late lunch.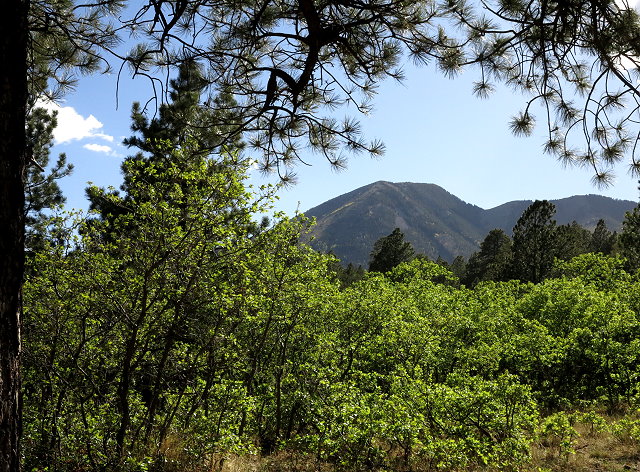 It was a good outing, but we are not likely to take the road beyond the rock slide next time. That was far enough for us!