Monday January 13: One reason Clifford and I decided to camp at Cactus Forest, northwest of Tucson, is that, besides liking this unique dispersed camping area,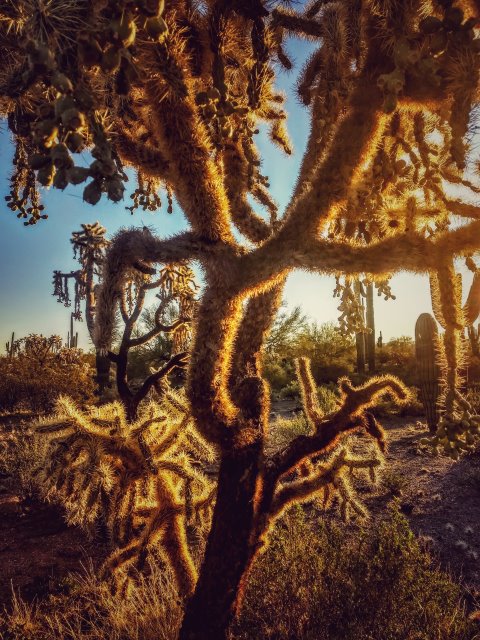 ….it is near enough to Tucson to have our "big city" day. The most fun stops are Bookman's and Trader Joe's, but other necessary errands and shopping fill the day.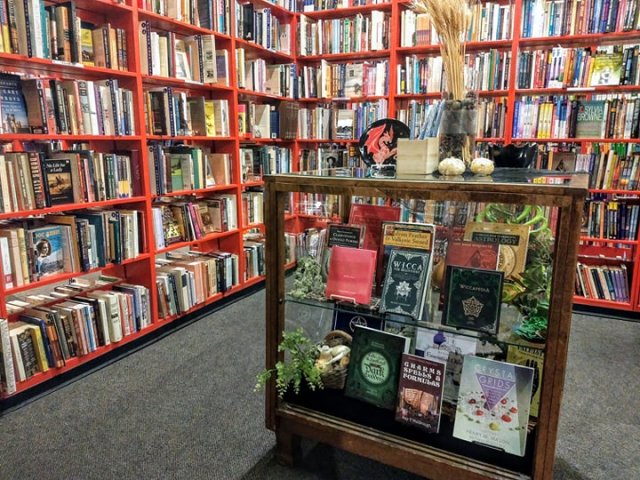 Driving out of Tucson at rush hour is NOT fun, but dinner at the Cracker Barrel in Marana on our way back to camp is enjoyable. Returning to camp long after dark, we unload groceries and soon head to bed.
Tuesday January 14: I am up in time for photos at sunrise, always a good start to my day.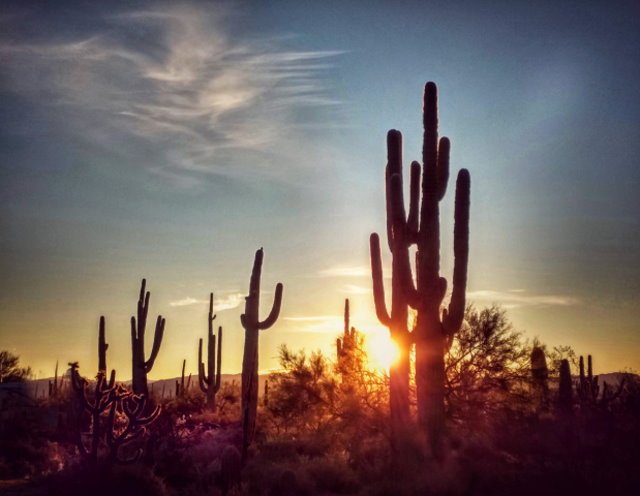 It is great to have a day just to hang out here, especially having the time as well as pleasant enough temperatures for Clifford to play dulcimer outside while I play cello. I've also had fun playing around with the Snapseed app on my phone.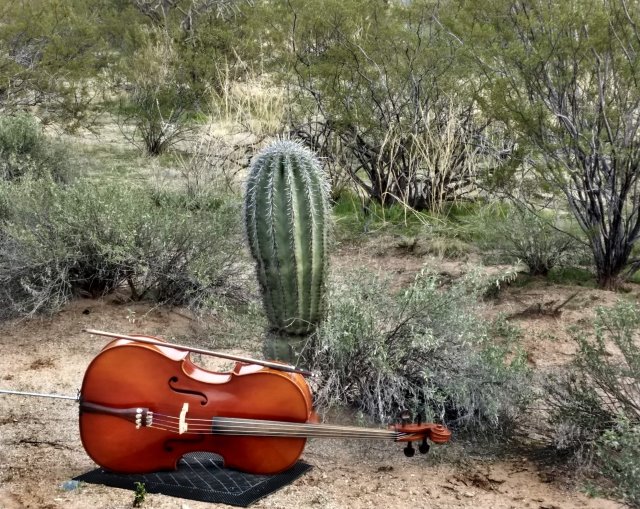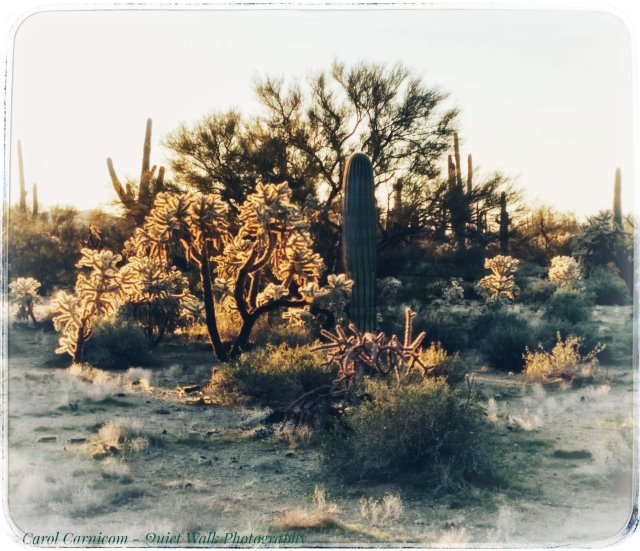 Daughter Becka calls and explains the recent "cow game" photo she sent, which was the result of an older couple hitting a black cow as they were driving down the mountain and nearly hitting Becka and her friend, who were driving the other way. Becka and her friend called 911 and helped the older couple until police arrived. Thankfully, everyone was okay.
Later, I walk down the road for photos at sunset, enjoying the ambiance of this desert forest.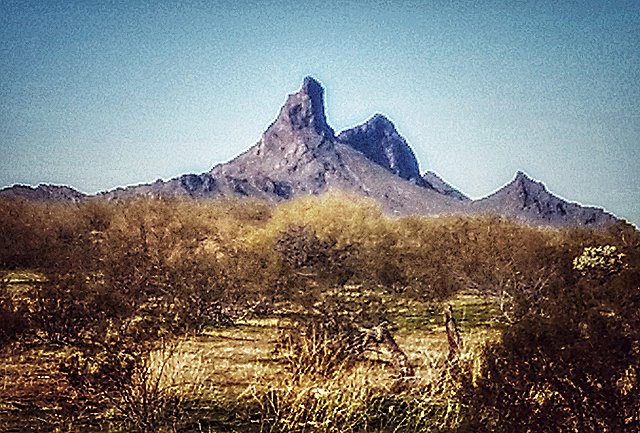 After dinner, I do a blog and then write in the journal before heading to bed, a good way to close the day.