In mid-May when my brother Rollie and his lady friend, Tata, stopped to visit Clifford and me at our Utah home-base, in addition to rebuilding our deck, we went on two outings.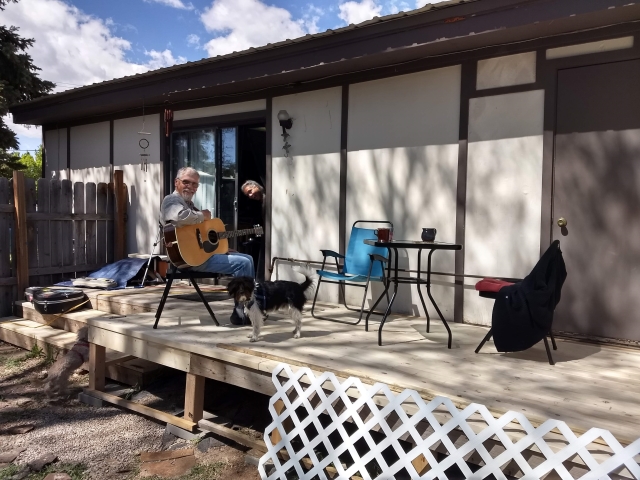 The first outing was a short trip to Pine Flats on Abajo Mountain west of Monticello. Although there were clouds and a breeze, we were not deterred from having a picnic and playing music in a grove of scrub oaks. Nearby aspens added variety to the scenery.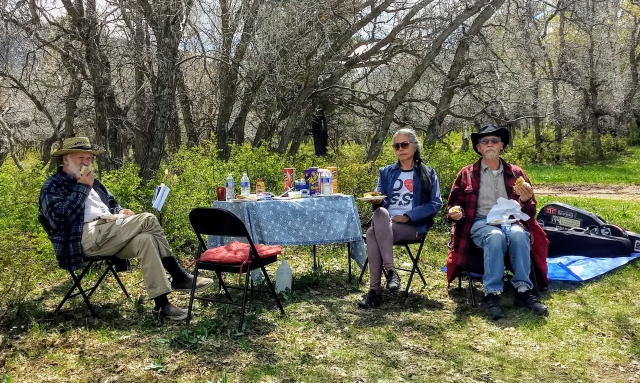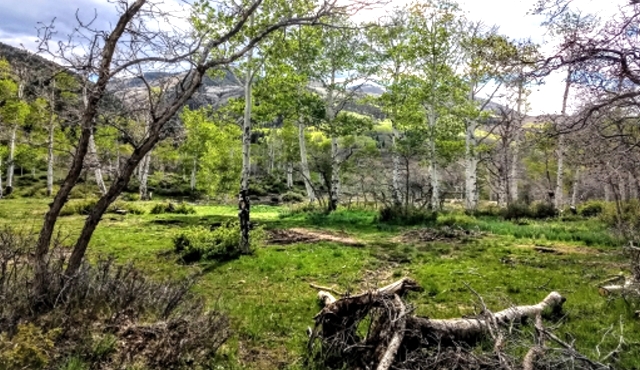 The second outing was a longer trip to Needles Overlook, south of Moab, about 20 miles off highway 191. Needles Overlook provides an unrivaled view of the dramatic landscape of the southern portion of Canyonlands National Park. In addition to walking the trail along the rim of the overlook, we again had a picnic and then played bluegrass tunes.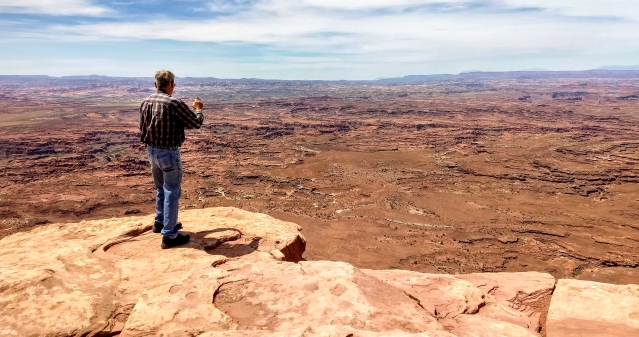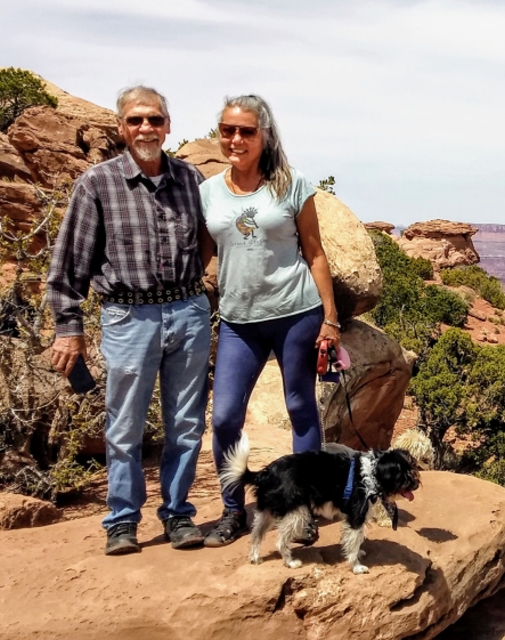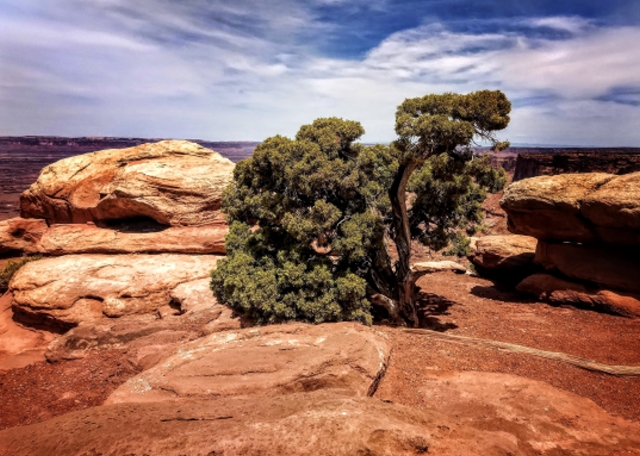 This area is worthy of more exploring and we did pull off on one side road, but there is more to be seen another day.