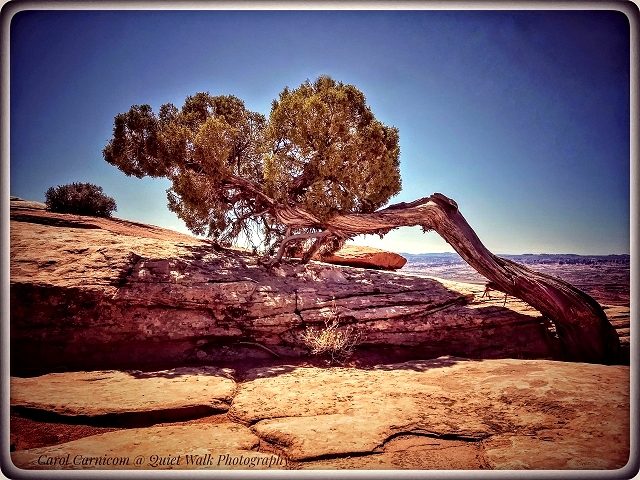 Upon our return to homebase in southeast Utah in early April, life begins to settle into a different routine for Clifford and me. Now we have more house and yard chores to take care of, but it is nice to have access to hot showers, washer/dryer, and other conveniences.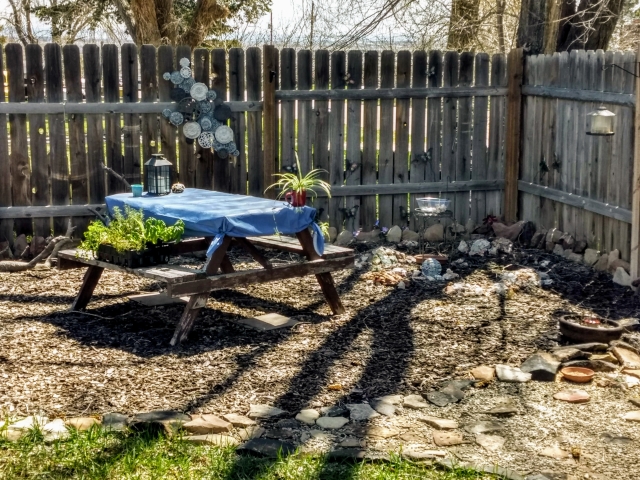 For the most part, we are still living in Cougar. I miss being able to walk in the vast desert of southwest Arizona where we were camped all winter, but we make a couple of outings that are enjoyable.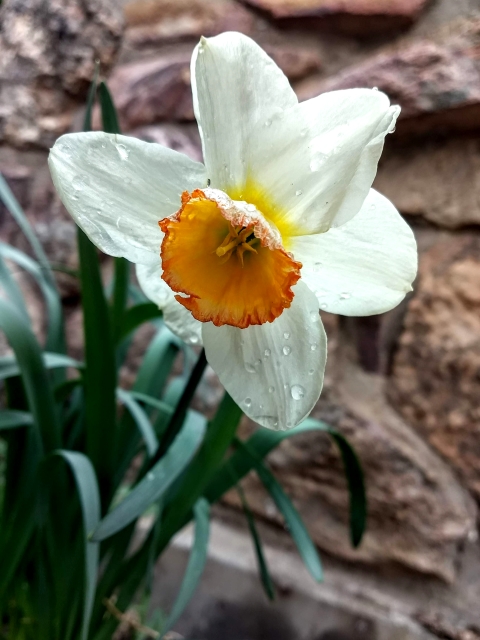 Our first outing is a drive up nearby Abajo Mountain for a picnic. We intend to go to one of our favorite spots, either Monticello Lake and Pine Flats. However, when we reach the parking lot at the first campground, we can go no further, as the highway has not been plowed and there is too much snow. We drive back down the mountain to a forest road that is clear enough to allow us to pull to the side and park safely. We set up our table and chairs between old snowdrifts for our picnic before taking out our instruments to play music on the mountainside.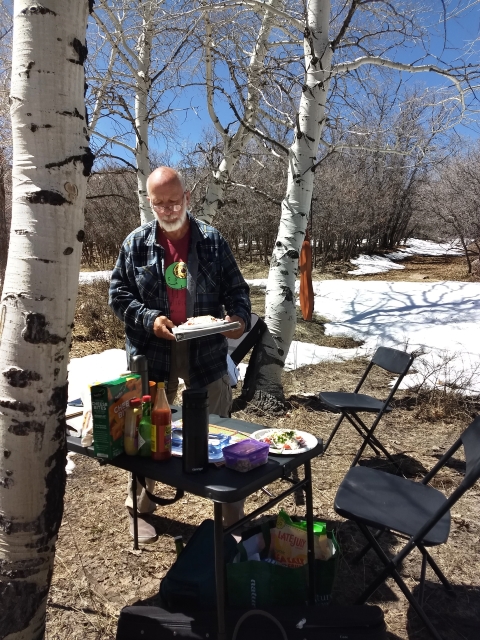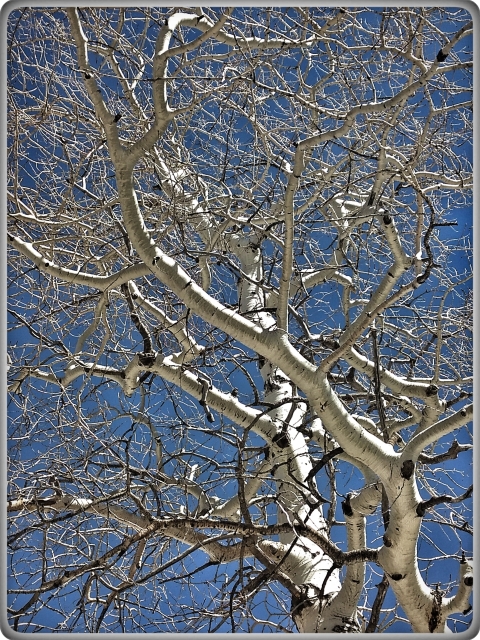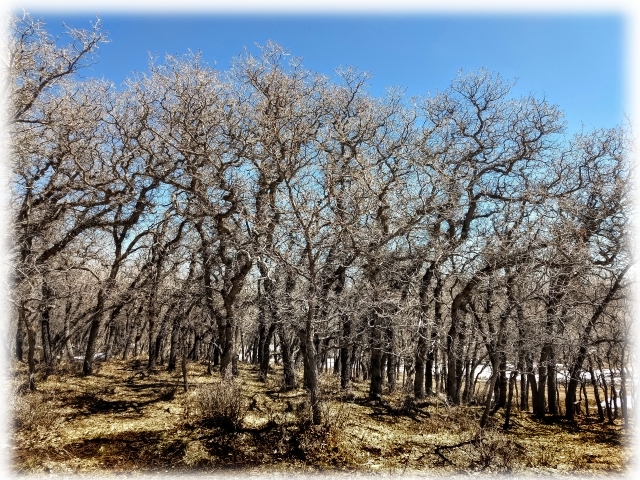 Our next outing is to Needles Overlook, about 45 miles from homebase. We pass the BLM campground where we stayed last fall, currently closed. As we drive to the overlook, we watch for places where we might boondock later this spring. Needles Overlook is 20+ miles from highway 191, but worth the drive for the spectacular view of the southern portion of Canyonlands National Park.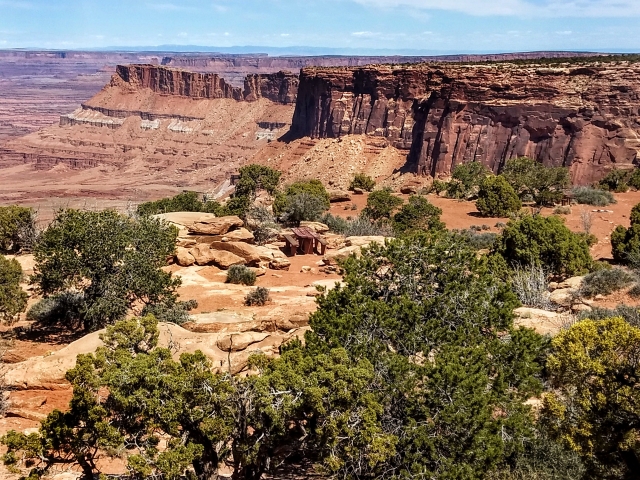 Although there are picnic tables tucked in here and there, we decide to check out a couple potential boondocking spots for our picnic on our way back to the highway.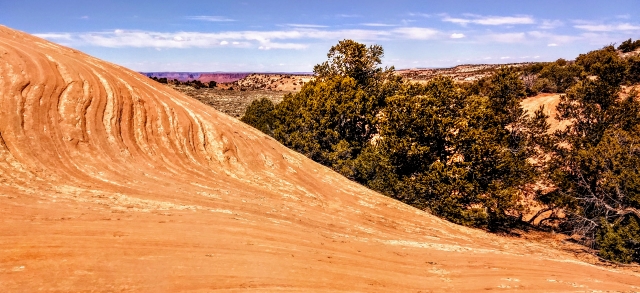 The wind deters us from picnicking until we find a low spot off a side road that is out of the wind. A juniper provides a mix of sun and shade. We have our picnic and then play music, happy to have found a spot warm and calm enough to enjoy our afternoon outdoors.