Friday October 12: The low last night was 32 degrees, but the morning is calm with some puffy little clouds against a blue sky, a nice day for an outing.
I make sandwiches and thermoses of tea, and then we – Clifford, Rollie, Ninja, and I – head off to Capitol Reef for another day of sight-seeing there. First stop is Twin Rocks, right alongside the highway, then Chimney Rock where we hike up the trail a ways. Photos can't do justice to the enormous size of the mesas here.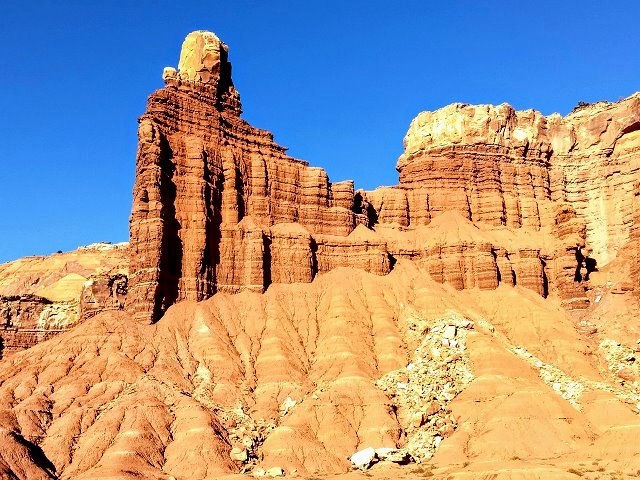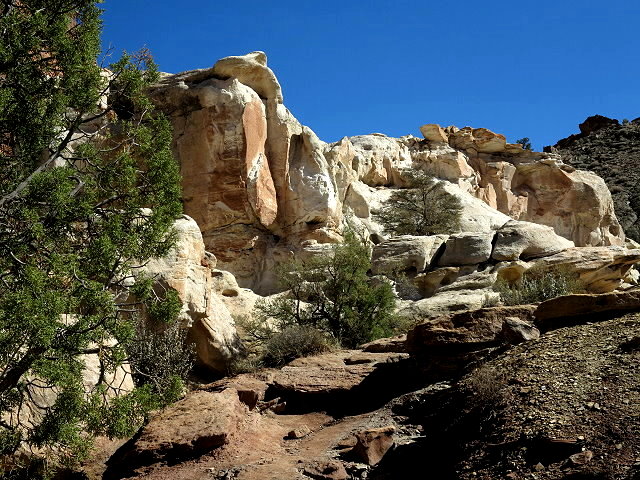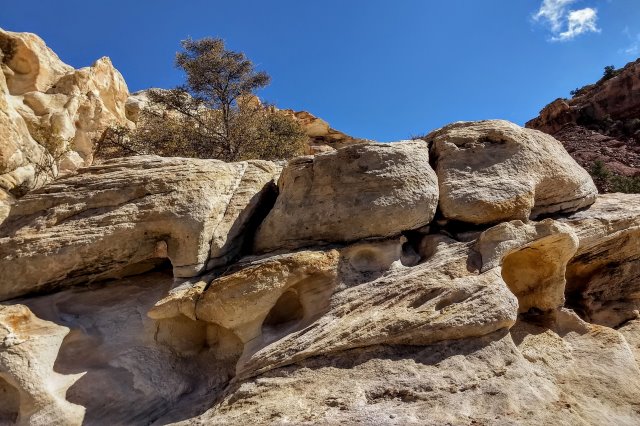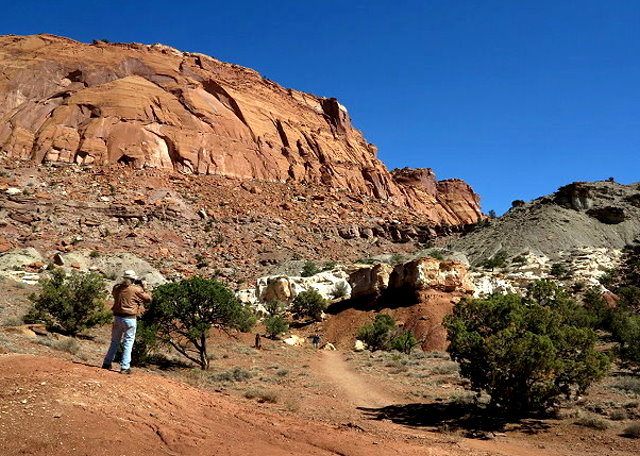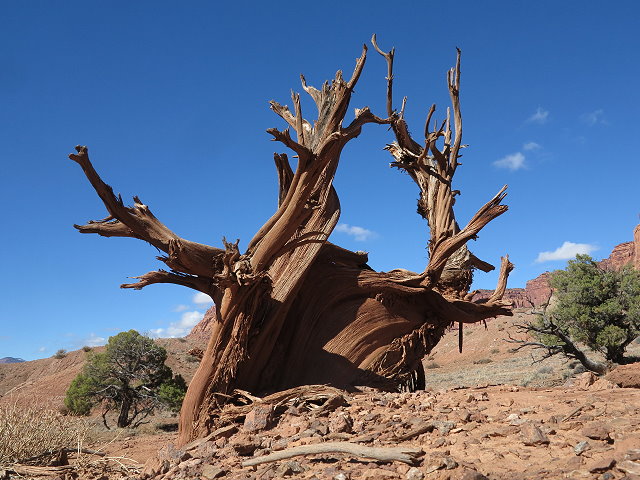 Panoramic Point is next and we walk out onto the rocks for the panoramic view of the colorful striated mesas, imagining the tremendous geological activity that took place eons ago to create such a landscape.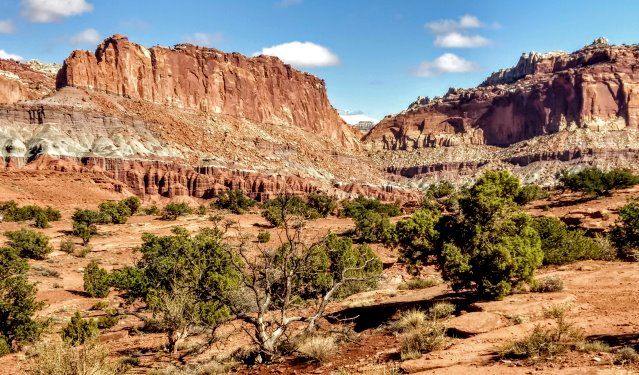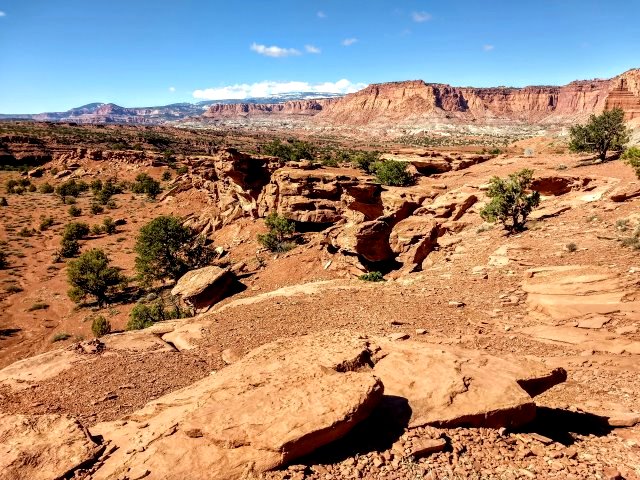 At the Visitor Center we sit on a bench to enjoy our sandwiches and fruit cups. While we are there, I cross the highway to get a better shot of the iconic rock formation.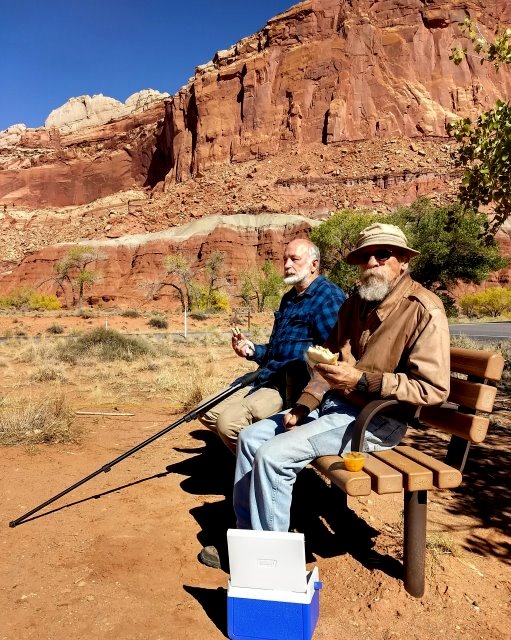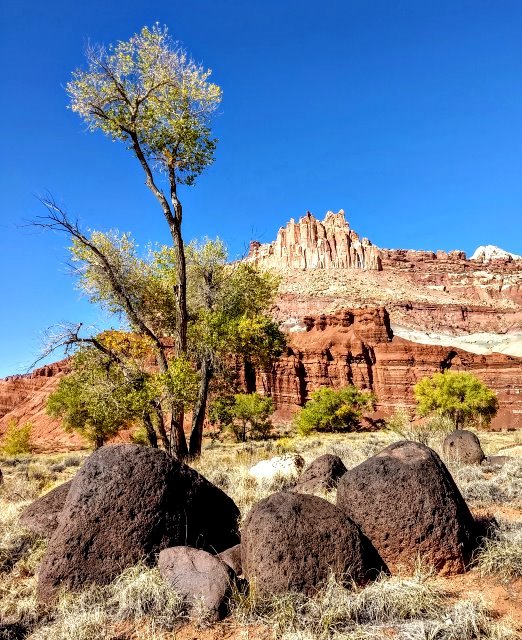 After lunch, we visit Gifford House, once part of the original farm settlement, now renovated and operating as a living demonstration of the life of the early Mormon settlers. Pies, candles, soaps, and such are made and sold at this "home." We visit the nearby orchards, 200 acres of fruit trees. One orchard has been designated as available for tourists to pick an apple. We walk through the orchard, but it has long since been thoroughly picked over, so my thoughts of eating a freshly picked apple do not come to fruition, so to speak.
Gifford House

Orchards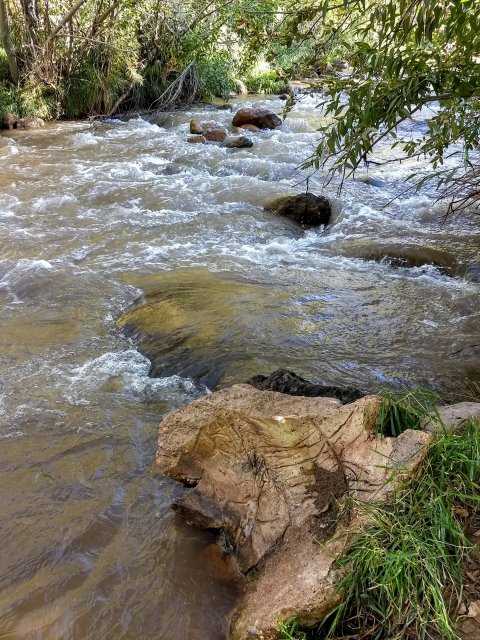 As we head back to camp, I am able to get a few more photos of the scenic landscape through the open window, but no more stops.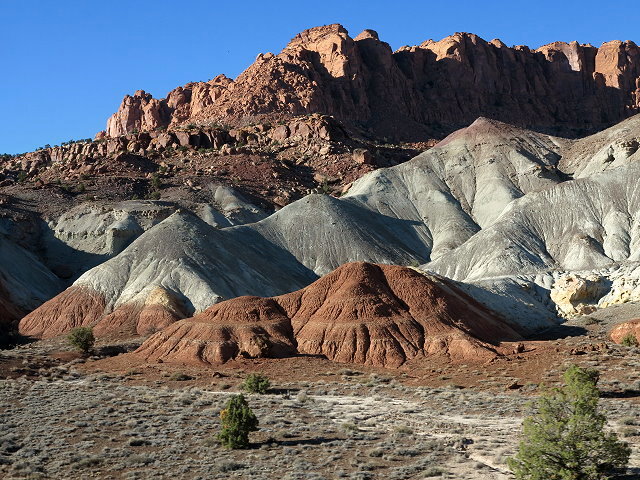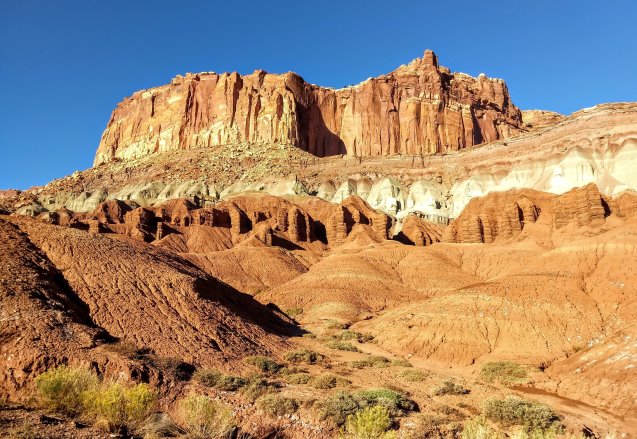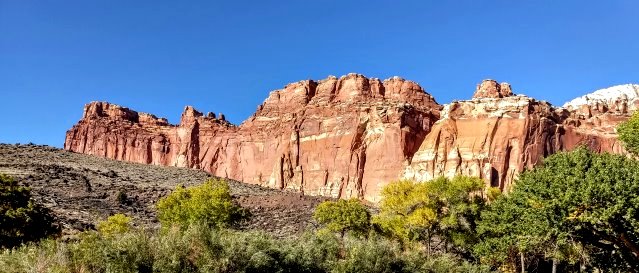 Back at camp, dinner is sloppy joes. Cribbage with Rollie, dishes, and journal round out a very full day for me.