The next road trip with my daughter Becka is a whirlwind. She picks me up one afternoon in mid-August, while Clifford stays at Sloway Campground, once again, to hold down the fort. Becka and I head to Alberton to first visit her sister (my daughter) Merri for a bit and then out to visit her sister (my daughter) Ang. It is early evening by time we arrive, but we head on to the Lumberjack Saloon on the other side of the mountain for dinner.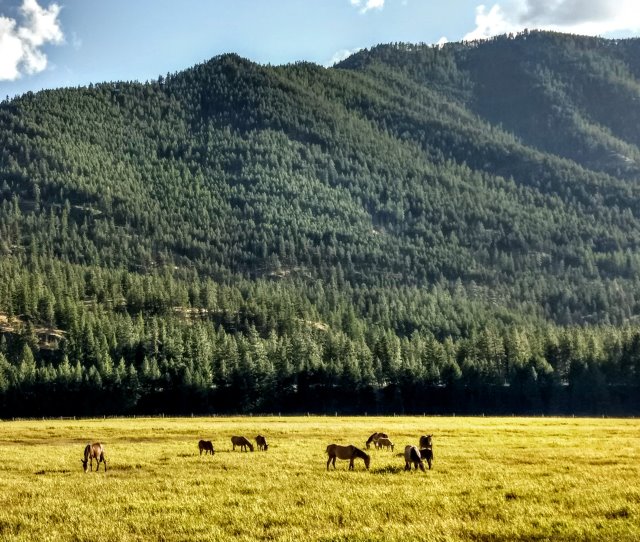 At the Lumberjack, we sit out at a bonfire for our steak sandwich dinner and on-tap Montana beer. By time we are done eating, the Lumberjack is closing for the night, so we head on back to Ang's for another campfire. Although it is way past my bedtime, it sure was a fun evening.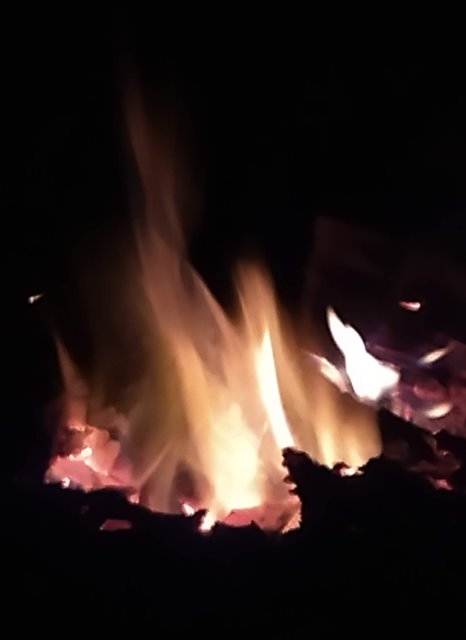 The next morning, Ang makes coffee for us and we have a bit of breakfast before Becka and I head to Sun River, a much longer drive over a much bigger mountain, to see her brother (my son) Matt. On the way, Becka stops so we can take photos of the Blackfoot River and the Birdtail Hills, important photos opps for me!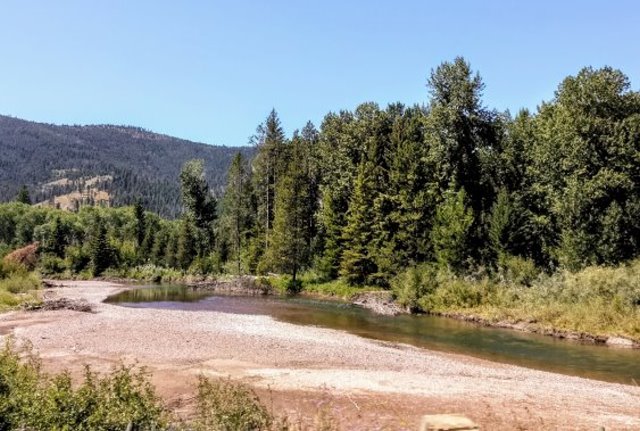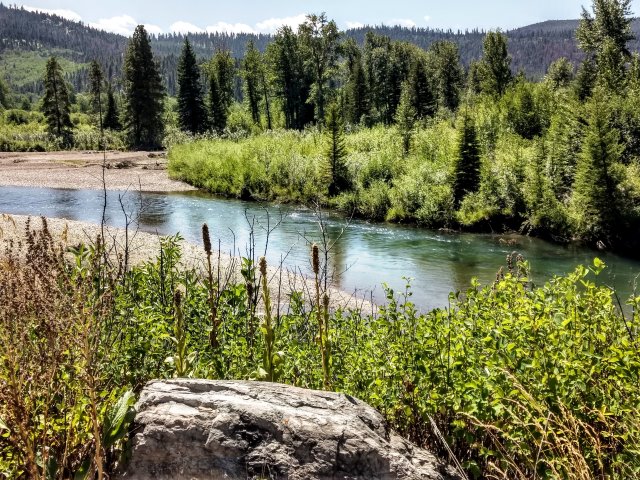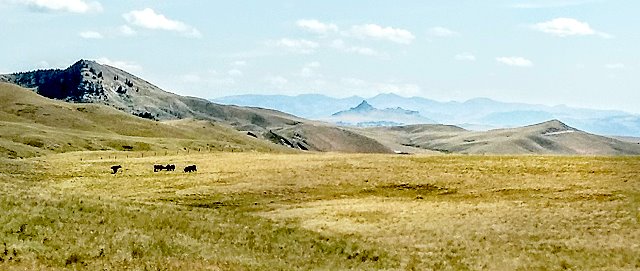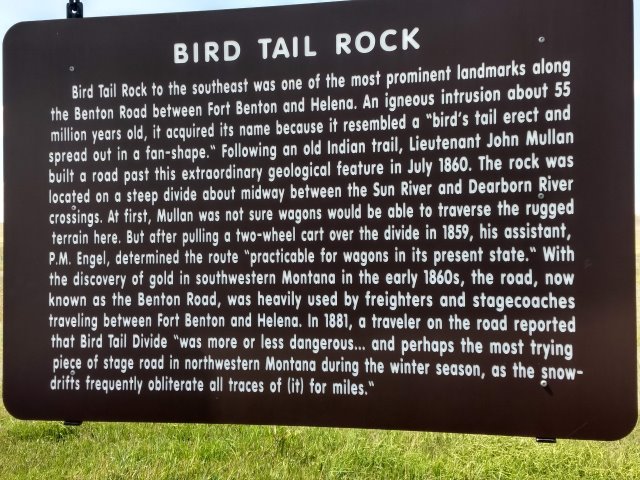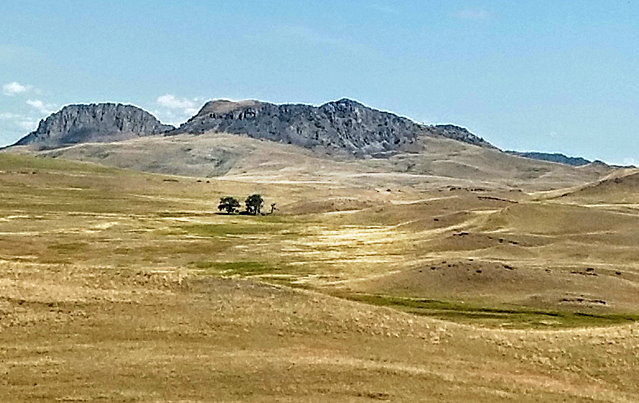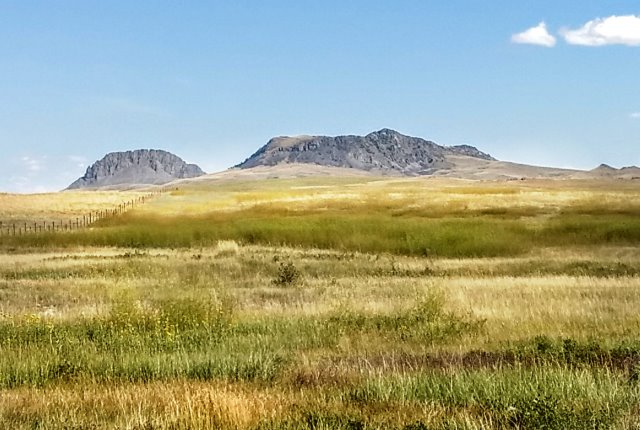 When we arrive in Sun River, we pick Matt up and head to Great Falls, where Becka buys roses and a Happy Birthday balloon for Aurora, Matt's daughter, who just had her 21st birthday.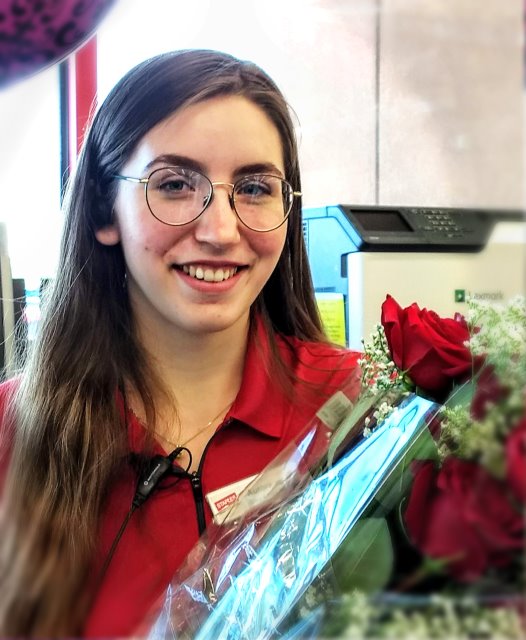 After a very tasty lunch at a wings place, we go back to Sun River so Matt can pick up fishing gear. Then we head up to the Fairfield Bench where Matt knows all the secret fishing holes.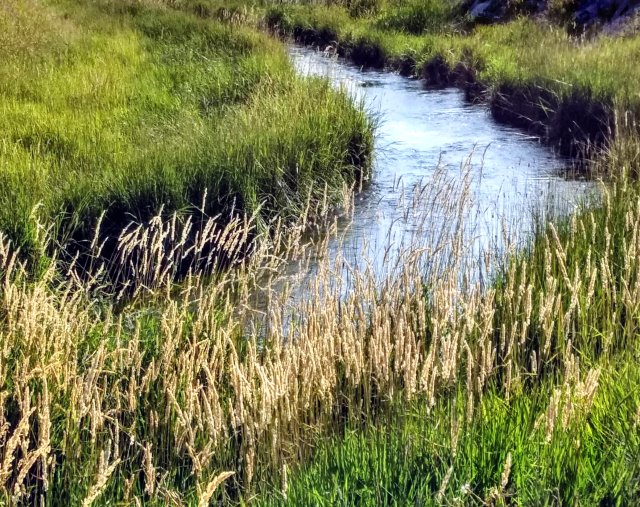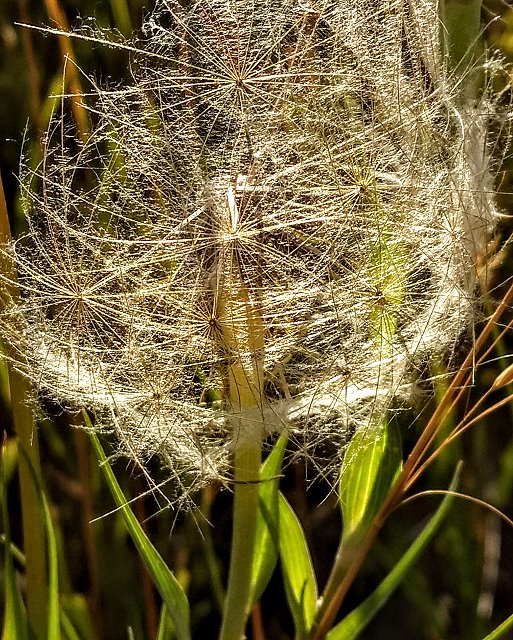 After about the fourth stop at little creeks and irrigation ditches that meander across the bench, Becka scores and catches a whopper. Matt, luckily, had brought the big fish net and helps her land her fish. This really is the icing on the cake for making this long trip to hang out with her brother.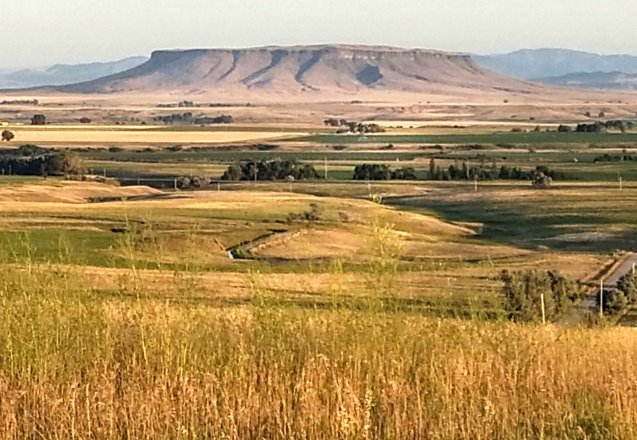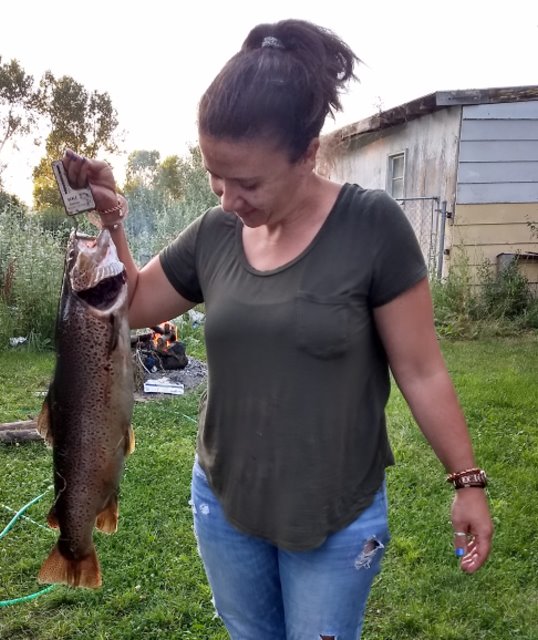 Back at Matt's place, the fish is prepared and fried up Matt-style for a delicious dinner. We sit around a campfire with Matt, his kids and their mom, happy to share this time and space.
Then Becka and I make the trip back to Ang's place, which seem extra long traveling in the dark. We arrive about midnight and go to bed as soon as we can. It sure was a jam-packed day!